It's an annual tradition anticipated every summer by Sacramento River Cats fans. The minor league baseball team hosts a day trip on Capitol Corridor for season ticket holders to see a game of their affiliated major league team.In the past, the River Cats have gone to see the Oakland A's, an easy ride from Sacramento straight to the Oakland Coliseum. In 2015, the River Cats became affiliated with the San Francisco Giants and decided to keep the tradition alive. On Sunday, May 31, the group of approximately 125 fans took the train, combined with the ferry from Oakland, to AT&T Park in San Francisco.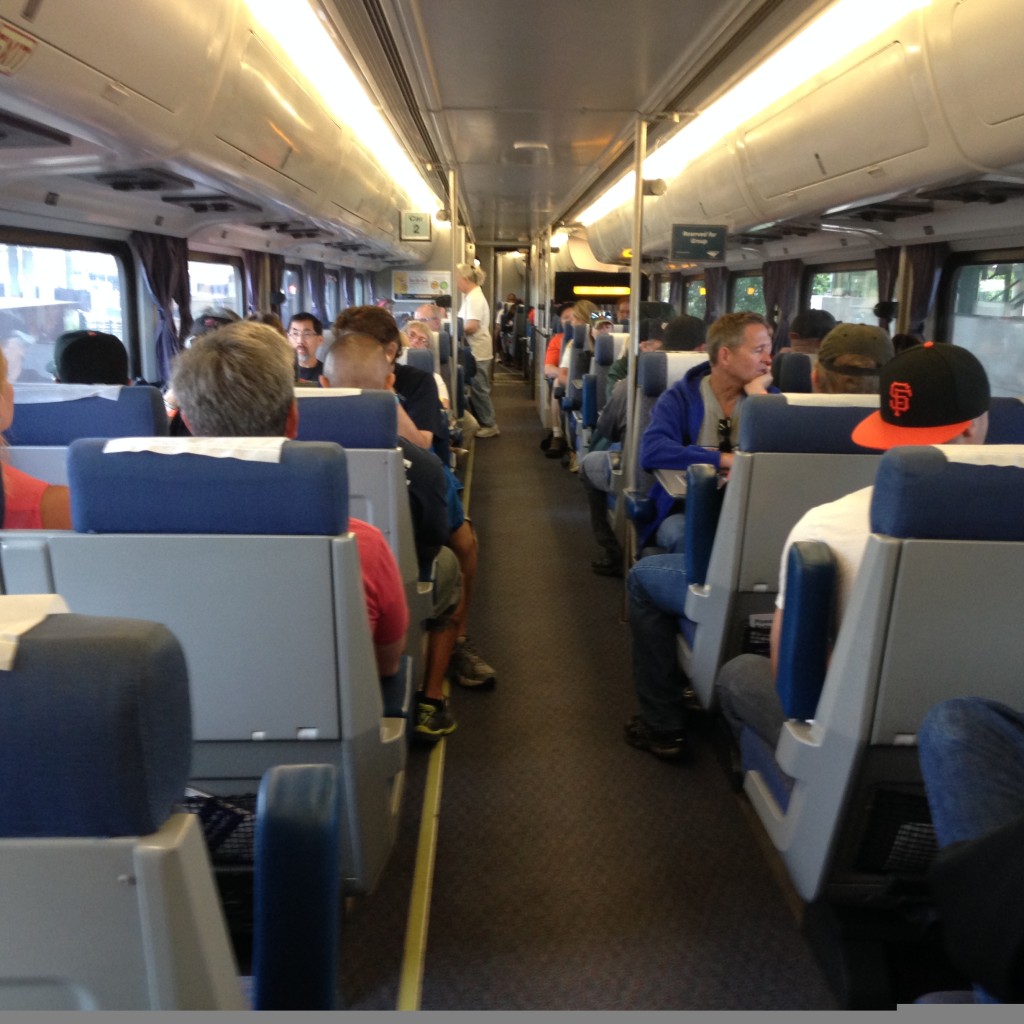 Reaching San Francisco on Capitol Corridor is as simple as transferring to a bus at Emeryville or BART at Richmond, but most people don't think about our easy access to the ferries that ply the bay. The group rode the train to Jack London Square in Oakland, hopped on board a San Francisco Bay Ferry, which is only about a ten-minute walk from the train platform, and completed the journey with a pleasant half-hour boat ride straight to the stadium's back door.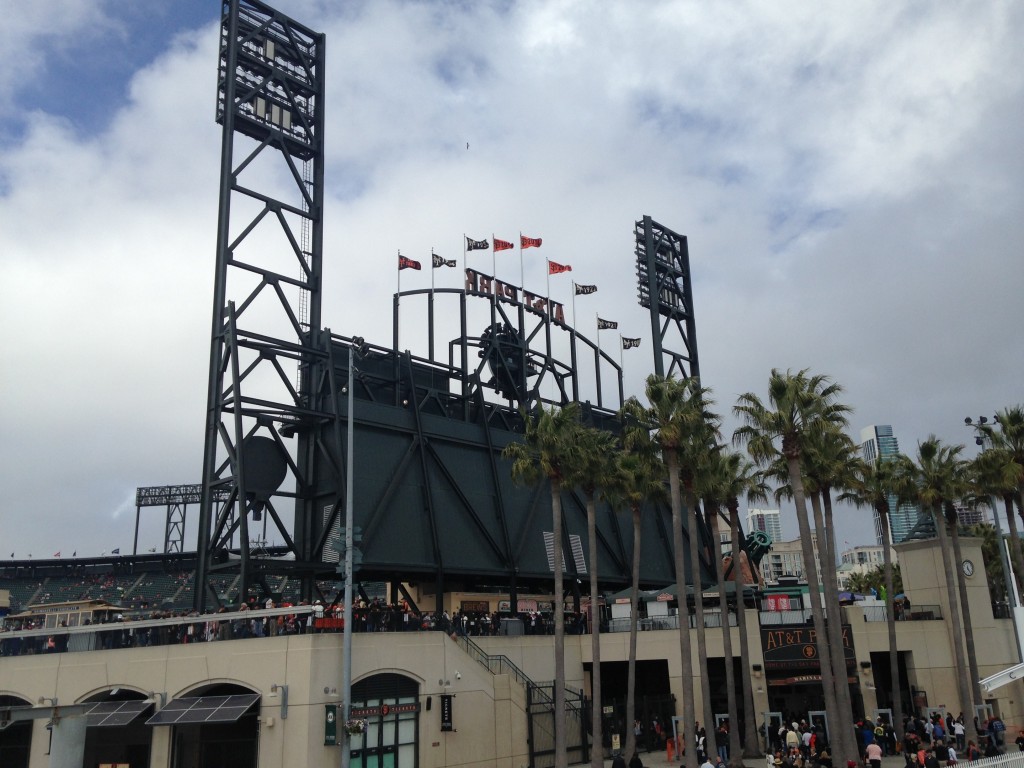 Like the train, the ferry offers comfortable, spacious seating along with a variety of beverages and snacks to enjoy. Even with cool weather and overcast skies, the bay breeze and ocean views are a breath of fresh air, and the views as you whisk by the Bay Bridge are as spectacular as AT&T Park itself.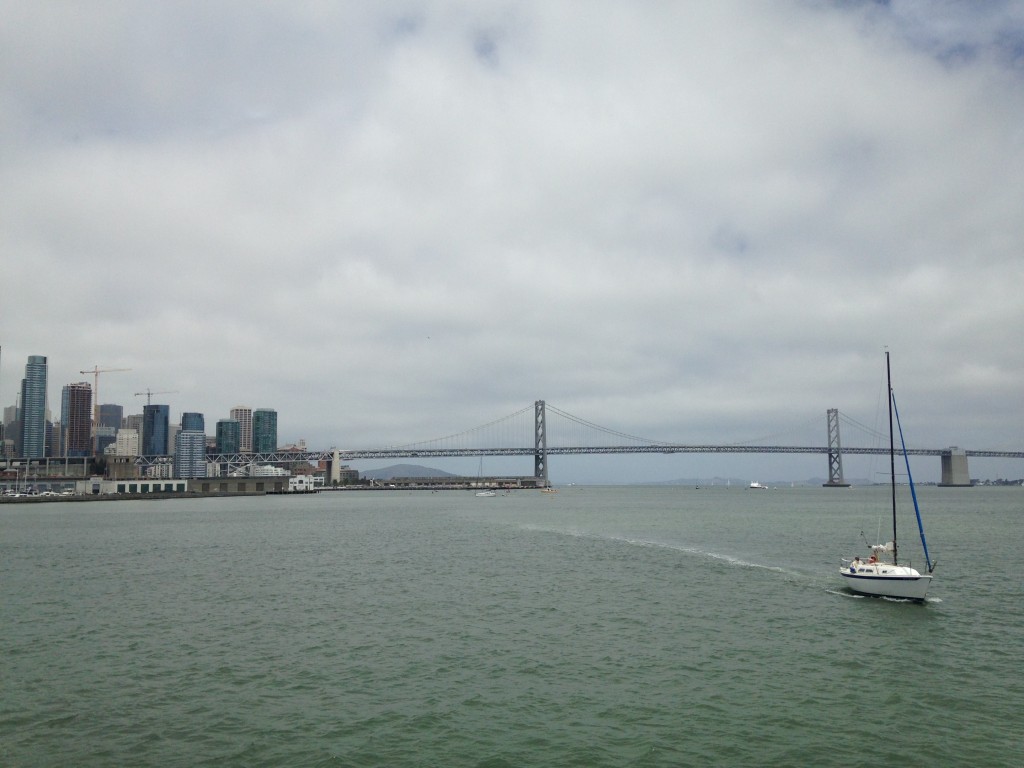 Despite a Giants loss (yes, the Giants do lose on occasion!), there was plenty to distract from the score, and River Cats fans enjoyed the park's many attractions, restaurants, and views.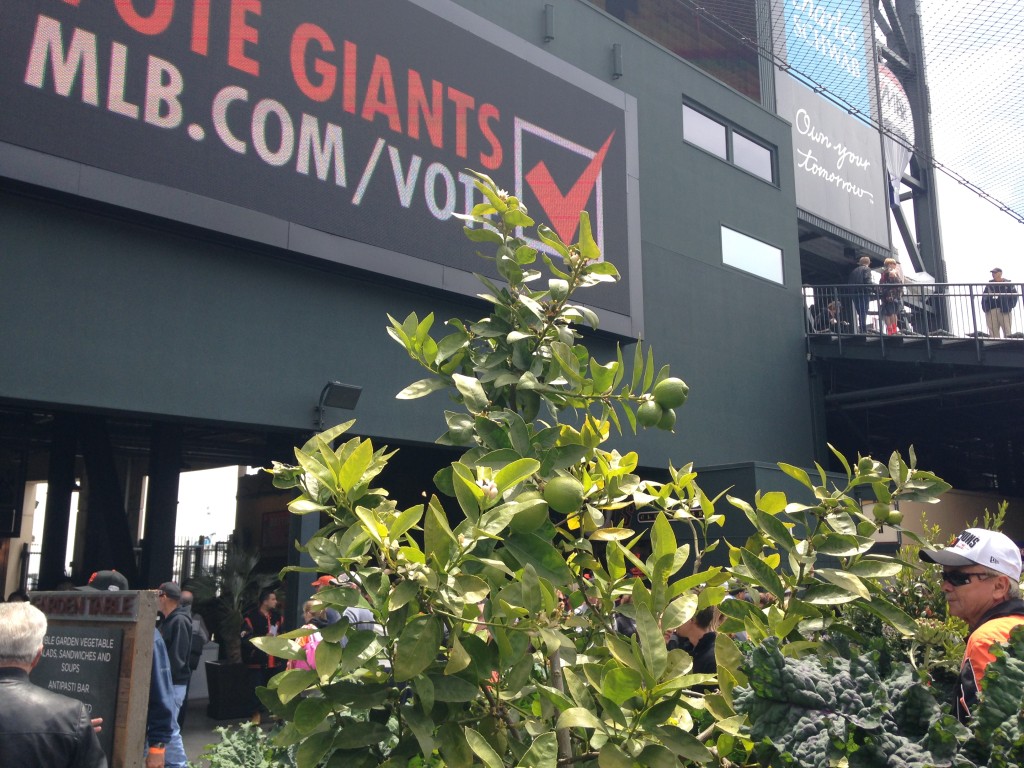 After the game, the group boarded the awaiting ferry to make the return trip to Jack London Square. Ferries leave the ballpark 20 minutes after the last out, so there was no need to worry about missing the boat! Upon returning to Jack London Square, River Cats fans had about an hour and half before the train departed to relax and enjoy a post-game dinner. A long day? Yes, but a unique opportunity to enjoy two of the most relaxing transit modes available and see the world champion Giants in action.