From the sea to the sky to the ice, there are plenty of great events happening this holiday weekend. Whatever your destination, Capitol Corridor is the best and most fun way to get there!
Fleet Week: Wednesday, October 7 – Monday, October 12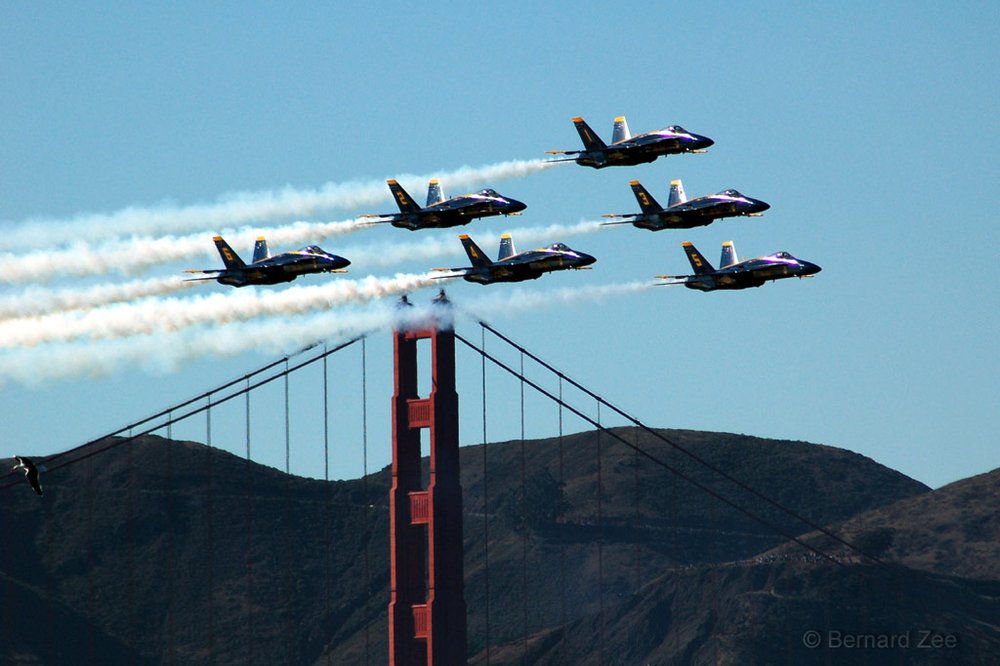 Since 1981, Fleet Week has been one of the most exciting and anticipated fall events in San Francisco. Each year, over a million spectators head to the waterfront to watch the parades of Navy ships and aerial performances by the Blue Angels. From Wednesday through Monday, head to Pier 39 for air shows, parade viewing, meet and greet with members of the Navy, and live performances, and to Piers 15, 17, 30-32, and 80 for free tours of U.S. and Canadian Navy ships conducted by ship crew members. To get there, take the Capitol Corridor to the Emeryville station, and then hop on our dedicated bus that will take you to downtown San Francisco. During Fleet Week, the Pier 39 stop will not be in service, and the closest stop is at the Hyatt in the Financial District. Or you can connect to BART in Richmond or Oakland and get off at the Embarcadero Station.
---
Disney on Ice: Dare to Dream: Wednesday, October 7 – Sunday, October 11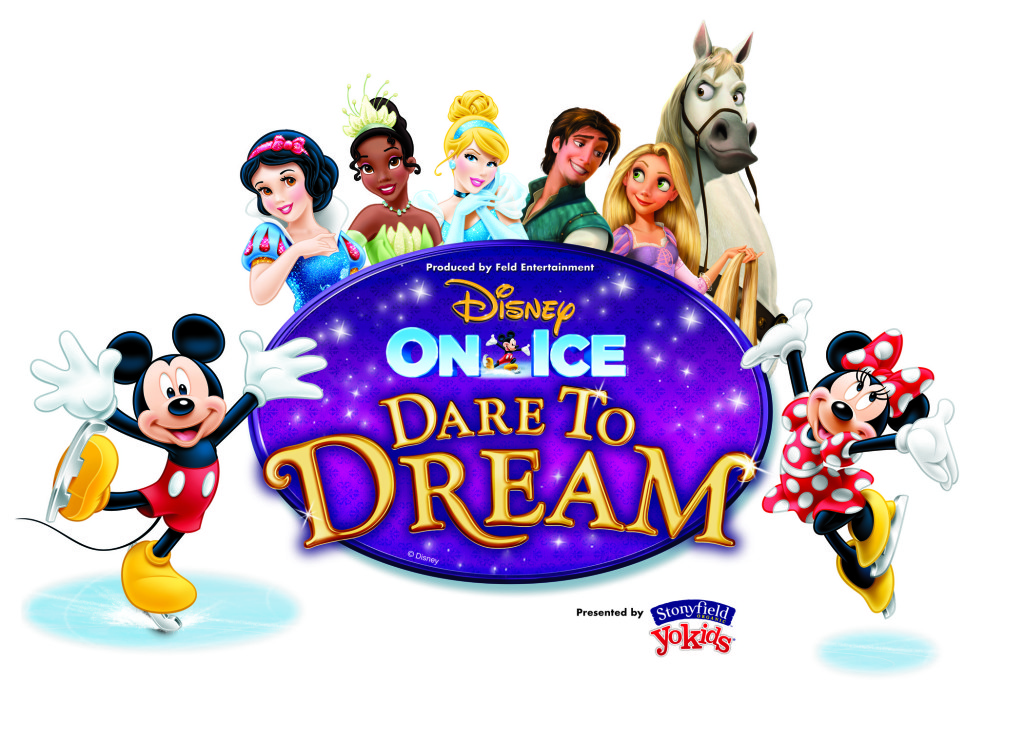 Take the train to Oracle Arena for "Dare to Dream," a magical, action-packed adventure on ice hosted by Mickey and Minnie Mouse and featuring characters from Disney favorites such as Tangled, Snow White, Cinderella, and The Princess and the Frog. With nine show times from Wednesday through Sunday, there are plenty of opportunities to experience the ultimate Disney Princess event, and you can bring the whole gang along without breaking the bank when you take advantage of our Friends and Family 50% off companion fares.
---
Sacramento Century Ride & Oktoberfest: Saturday, October 10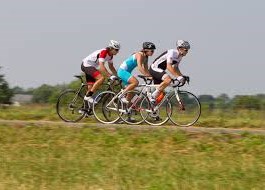 Biking enthusiasts can take the Capitol Corridor to get to the Sacramento Century, an event featuring beautiful, fun, and flat rides at four distances ranging from 20 to 100 miles. All rides start and finish on Capitol Mall, make their way through the picturesque Sacramento Delta Wine Region, and include rest stops with food and drink. Afterwards, celebrate and unwind at the afternoon Oktoberfest, also taking place on Capitol Mall and featuring beer, food trucks, live music, and more.  Proceeds from both of these great events go to Habitat for Humanity of Greater Sacramento! To get there, take Capitol Corridor to the Sacramento Station, which is a just a few blocks from Capitol Mall.
---
Raiders vs. Broncos: Sunday, October 11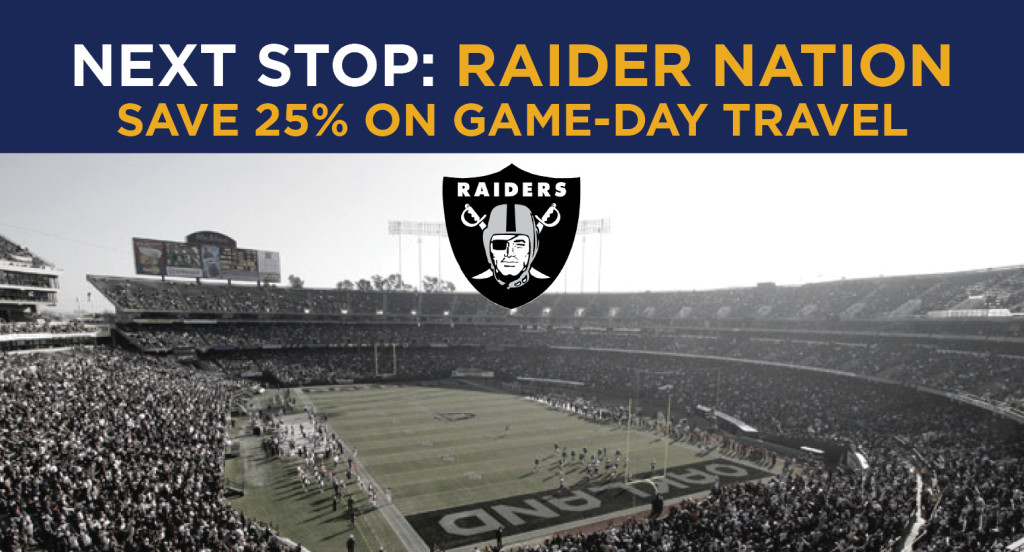 On Sunday, come out to cheer on the Oakland Raiders as they take on the Denver Broncos in their only October home game. The Capitol Corridor makes for fun, hassle-free travel to Oakland Coliseum, and Raiders fans can save 25% on train tickets to all Raiders home games. Visit our Promotions page to book your discounted trip!