Ready, set, hut! Football is in the air this weekend, but there are plenty of other exciting things going on as well. Here are Cappy's picks for fun destinations along the Capitol Corridor.
Suisun Waterfront Festival featuring Art, Wine, and Chocolate: Saturday, October 3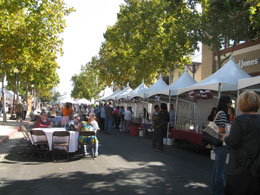 On Saturday from 11am to 5pm, head to the picturesque Suisun City Waterfront to enjoy 20 of the top wines from local and regional wineries, fine chocolates and other chocolate culinary delicacies, displays of unique local art, and great live music. This admission-free event is sure to be fun for the whole family, and you can get there hassle-free on the Capitol Corridor. Just take the train to the Suisun/Fairfield station, and you'll be steps from the gorgeous Waterfront District.
---
Cal vs. Washington State & 49ers vs. Packers: Saturday, October 3 and Sunday, October 4
It's a big weekend for football, and whether you're heading to Memorial Stadium to cheer on the Cal Bears as they take on Washington State, or to Levi's Stadium to root for the 49ers in their matchup against the Packers, Capitol Corridor is your ticket to a great game-day experience. To get to the Cal game, take the train to the Richmond or Oakland Coliseum stations and transfer to BART to the downtown Berkeley station. To get to Levi's Stadium, take Capitol Corridor to the Santa Clara/Great America station. And with our Café Car, the tailgate can start whenever you want it to. Book your trip to one or both games now!
---
March for Elephants: Saturday, October 3

If you're looking for another way to help a great cause, check out the San Francisco March for Elephants and Rhinos, one of many marches taking place across the world this weekend as part of the Global March for Elephants and Rhinos. The purpose of this peaceful march is to raise awareness about the global ivory and rhino horn trade, which is contributing to the decline of both animals' populations. The march will begin in Jefferson Square and end with a free rally at the UN Plaza. To get there, take the Capitol Corridor to the Civic Center, and then walk or hop on Muni.
---
Bridge to Bridge Run: Sunday, October 4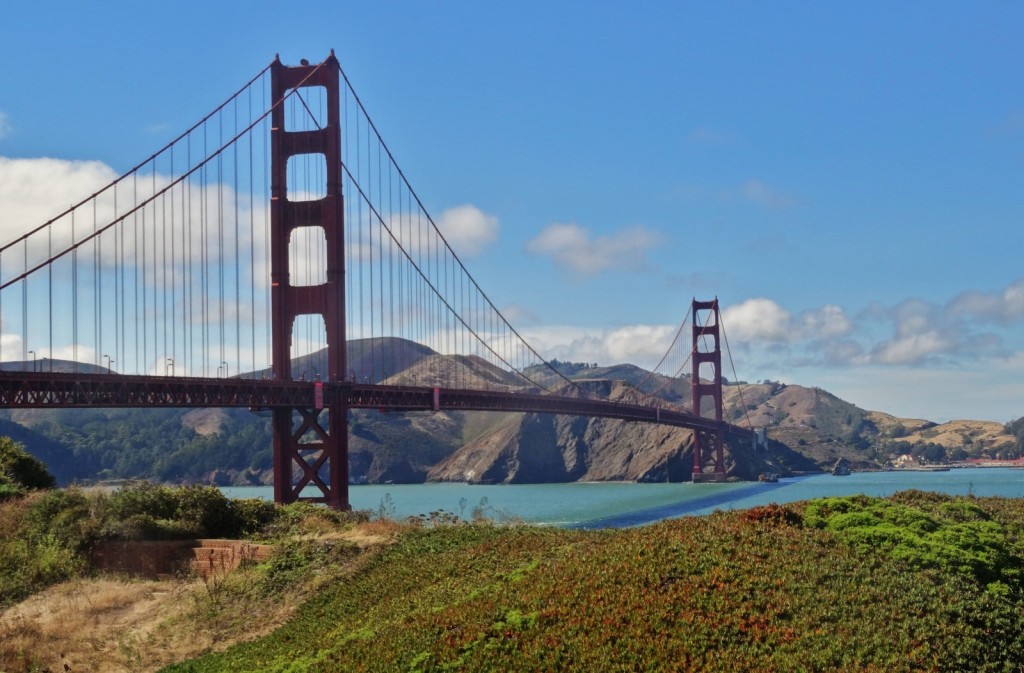 For a healthy dose of fun, lace up and make your way to San Francisco for the 39th Annual Bridge to Bridge Run, benefiting the Special Olympics. The event offers 5k and 12k courses, both of which start at the Ferry Building and end at the Marina Green, offering beautiful waterfront views along the way. And make sure to stick around for the free, post-race B2B expo and after-party! Register online by Thursday, October 1, or in-person on race day. For easy travel to Bridge to Bridge, take the Capitol Corridor to the San Francisco Transbay Terminal, which is a few blocks from the start at the Ferry Building.
---
And, don't forget about Capitol Corridor's discounts…
As you're planning your weekend itinerary, don't forget to check out our Special Offers page to take advantage of our latest deals and discounts. Right now, we're offering 50% off up to five companion fares with our Friends and Family promotion.