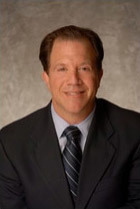 As most of you are aware, there was a devastating mudslide in Santa Barbara County earlier this week due to heavy rains that fell in the areas burned last month by the Thomas Fire. The mudslide sadly resulted in at least 17 deaths, many more injuries, and has isolated communities between Santa Barbara and Ventura because of the closure of US Highway 101.
Our "sister" service in this area, the Pacific Surfliner route (San Diego-LA-Santa Barbara-San Luis Obispo) resumed service last week. With the closure of Highway 101 in the Montecito area, the Pacific Surfliner is the only surface transportation option connecting the Santa Barbara region with the Los Angeles Basin. As a result, the Pacific Surfliner trains are experiencing severe over-crowding (standee conditions) and in some cases, hundreds of passengers have been left stranded on the platforms as trains cannot accommodate these people.
On Friday evening, I was contacted by the California State Transportation Agency (CalSTA) requesting the CCJPA's assistance to temporarily transfer some intercity passenger rail (IPR) vehicles from the Northern California fleet for use on an emergency basis for the Pacific Surfliner service. As the CCJPA is the agency responsible for the use and assignment of IPR vehicles in the Northern California fleet, I agreed to the request and immediately began to coordinate with the CCJPA, San Joaquin JPA, and Amtrak transportation and mechanical staff to determine which vehicles could be temporarily made available for the Pacific Surfliner service.
Within a few hours, I authorized the temporary transfer of three locomotives and eight cars from the Northern California IPR fleet to Southern California. These vehicles will be removed from the Capitol Corridor and San Joaquin services starting today, Saturday, January 13, and will be used on Surfliner trains to help accommodate passengers needing to travel through the Santa Barbara area while Highway 101 is closed. We expect the Northern California IPR vehicles will be returned to Northern California on Saturday, January 20.
The assistance we are providing to our colleagues and friends in Southern California will result in one less car on two trainsets assigned to the Capitol Corridor's weekday rotation. As a result, you may notice that some Capitol Corridor trains are more crowded, with fewer empty seats. We are managing the rotation and assignment of these shorter trainsets so we can minimize the impact to our more crowded peak travel trains. Please note that it will be especially important for everyone to be patient and courteous and observe our "One Ticket, One Seat" policy. Do not hesitate to ask one of the conductors for assistance if you need help finding an empty seat or a place to store your bags or bicycle.
We apologize for any inconvenience this may cause. As I mentioned above, the CCJPA and our service partners in Northern California did not hesitate to authorize this humanitarian assistance. We are confident that each and every Capitol Corridor passenger would agree with our decision. It is in times like this when communities must come together and help each other out. I am proud that the CCJPA is able to put our mission into action and help bridge the transportation need in Southern California during this challenging time.
We are grateful for your support and patience, and as always, thank you for riding the Capitol Corridor.
Sincerely,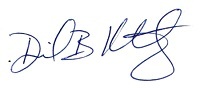 David B. Kutrosky