This September, we are not only supporting Rail Safety Month, now in its 11th year, but also celebrating Bike to Work Day, which has been rescheduled from May to September due to COVID and renamed "Bike to Wherever Day" because so many people are working from home.
For both of these annual events, we are thrilled to continue our partnerships with California Operation Lifesaver (CAOL), for Rail Safety Month, and Bike East Bay, for Bike to Wherever Day. Read more about each of these events and how you can be a voice for both rail safety and bicycling as a sustainable way to get around.
Safety is our top priority at the Capitol Corridor, and as part of that mission, we are committed to supporting efforts to educate riders and the general public about avoid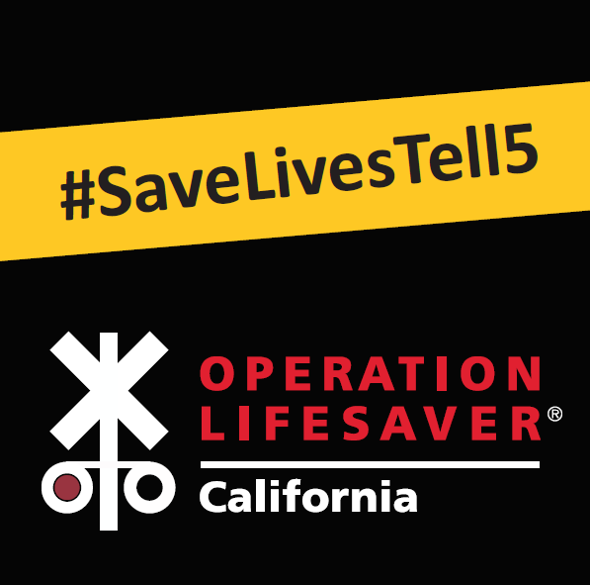 ing dangerous behaviors around railroad tracks. We share rail safety tips year-round, and also partner each September with California Operation Lifesaver (CAOL) and other agencies for Rail Safety Month and Rail Safety Week (September 21-27, 2020.)
The California State Legislature proclaimed September as Rail Safety Month in 2009 to recognize the need for rail safety education across the state. This month, we'll be continuing to share important rail safety tips through our various outreach channels and hope you'll spread the word too. There are a couple of easy ways you can do this:
Share rail safety messages from us, CAOL, or any of the other partners with 5 of your friends and ask those 5 friends to tell 5 more people to keep the message growing. Use the hashtag #SaveLivesTell5!
Wear red on any Friday in September, take a photo or selfie, and share it on social media using the hashtag #RedOut4RailSafety. You can also email your picture to caol@caol.us.
The Capitol Corridor welcomes on board and loves to celebrate bicycle riders! In past years,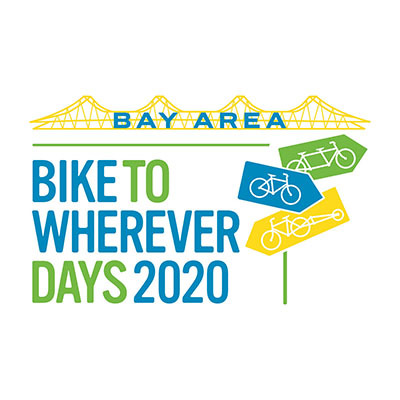 we have teamed up with Bike East Bay and other local bicycle advocacy groups in May for Bike to Work Day and Bike Month to encourage people to incorporate bicycling into their travel.
This year, things are a little different because of COVID-19. While fewer people are taking the train and other public transportation for the time being, we know many more people have taken up bike riding. Bike Month (and Bike to Work Day) was also moved to September as part of a larger, region-wide and month-long campaign, "Bike to Wherever Days."
Despite all the changes this year, we couldn't be more excited to partner again with Bike East Bay for Bike to Wherever Day being held on Thursday, September 24 and throughout the month of September. Bike East Bay will be bringing you safe, socially distanced celebrations on two wheels. Take the pledge to ride on September 24 and you'll get a free digital goodie bag, a map of energizer stations for the big day, and more.
Check out some of Bike East Bay's favorite rides for scenic paths and trails along the East Bay waterfront! To see all Bike to Wherever Days activities along our train route, you can visit these sites:
– Alameda: Bike East Bay
– Contra Costa: Bike East Bay and 511 Contra Costa
– San Francisco: San Francisco Bicycle Coalition
– Santa Clara: Silicon Valley Bicycle Coalition
– Solano County: Solano Transportation Authority