Asian American and Pacific Islander Heritage Month
May is Asian American and Pacific Islander (AAPI) Heritage Month, which recognizes the contributions and impacts by members from the community. Transportation plays a huge role in revitalizing, reshaping, and defining communities – especially when it comes to public transportation. Transportation is all about improving mobility, connecting people and places to each other, and making communities accessible.  The AAPI community has played a big role in improving public transportation and equity in today's society.
The Unforgotten Heroes of the Transcontinental Railroad
The Gold Rush attracted many settlers to the US, but also persuaded Chinese workers to come for a better life and opportunity. From 1863 and 1869, roughly 15,000 Chinese workers helped build the Transcontinental Railroad, which connected the East Coast and West Coast of the United States, facilitating economic expansion. Chinese workers made up most of the workforce, working on roughly 700 miles of train tracks between Sacramento, California, and Promontory, Utah. By the 19th century, more than 2.5 million Chinese citizens had left their country and were hired in 1864 after a labor shortage threatened the railroad's completion.
Even though many Chinese workers were offered a new opportunity, they worked under excruciating conditions. Chinese workers received 30-50 percent lower wages than whites for the same job, earning only $26 a month. They also had the most difficult and dangerous work, including tunneling and the use of explosives. This resulted in an eight-day strike in June 1867. The strike ended without pay parity after Central Pacific (employer) cut off food, transportation and supplies to the Chinese living in camps, but working conditions improved following the strike.
It is important to recognize the sacrifices and establishments of Chinese workers during this time. The Transcontinental Railroad would not have possible without them. They also established a strong Asian community in California, especially San Francisco. Chinese immigrants fought against discrimination for decades and created a better society for all Asian communities in the US.
Read about a story of how a Stanford student discovered that his ancestor, Lim Lip Hong, helped build the Central Pacific Railroad, the westernmost portion of the Transcontinental Railroad.
AAPI Events Near You: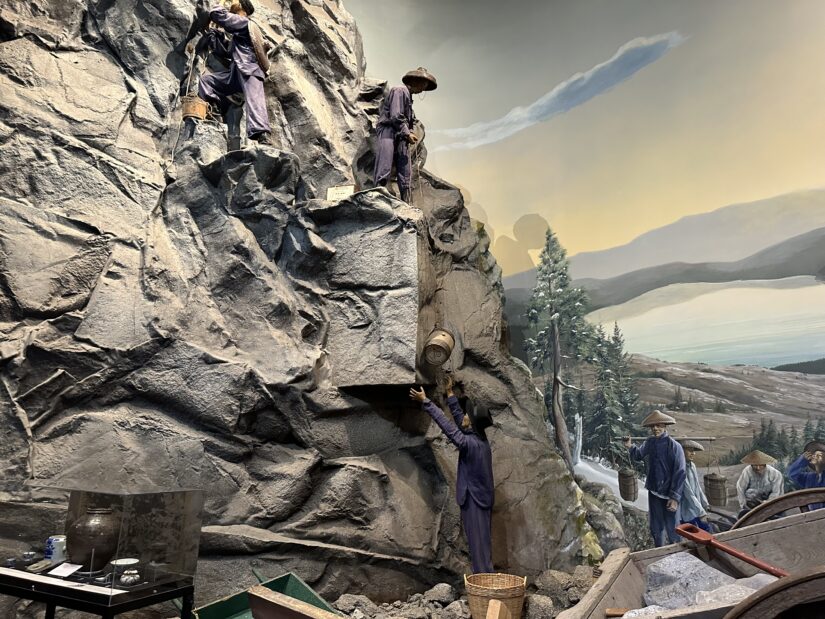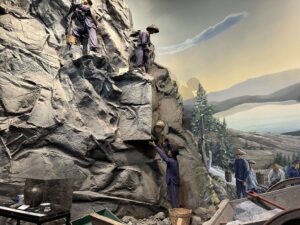 To celebrate Asian American and Pacific Islander (AAPI) Heritage Month, take the Capitol Corridor to the California State Railroad Museum in Sacramento! It is a short and easy walk from our Sacramento Station and features the Chinese Railroad Workers' Experience. This permanent exhibit provides a glimpse of the Chinese workers who built the western portion of the nation's first Transcontinental Railroad.
Visit Chinese Railroad Workers' Experience web page here
Sacramento Station:
California State Railroad Museum: Chinese Railroad Workers' Experience Exhibit
AAPI Night Market– Capitol Mall, May 19 from 6pm-10pm
San Francisco (Emeryville/Richmond Station)
Oakland Jack London
San Jose