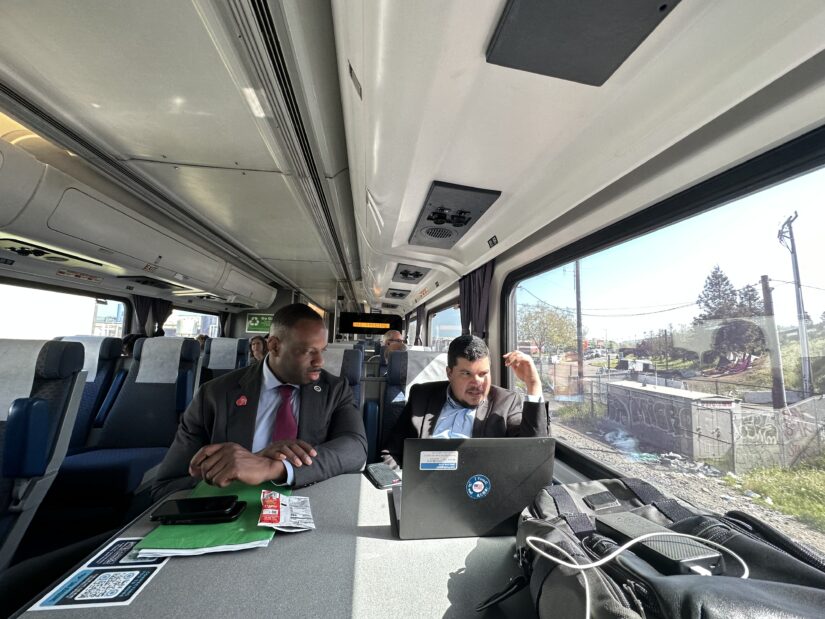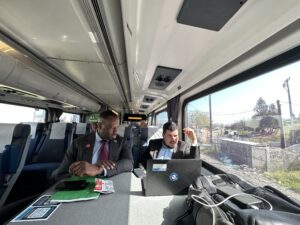 Capitol Corridor Awarded $42 Million From California State Transportation Agency
We are thrilled to announce the California State Transportation Agency awarded $42 million dollars to Capitol Corridor Joint Powers Authority (CCJPA) and its partners to help enhance access and connections in Northern California! Special thanks to California Transportation Secretary Toks Omishakin for his support and advocacy.
Read more here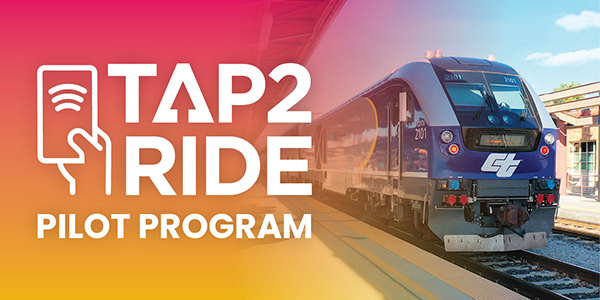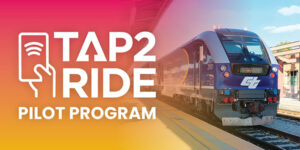 Tap2Ride Pilot Program 
You're invited to experience the Capitol Corridor's Tap2Ride Pilot Program, our new contactless payment system!
We are selecting approximately 200 frequent riders to be part of the pilot program and provide feedback. Participants will receive exclusive discounts, like $1 off one-way 10-ride pass pricing and FREE rides after completing 6 one-way trips.
Check out our step-by-step guide on how to sign up, register your card, and use our new contactless payment pilot system. Watch here!
Sign up to participate and register your card here: https://www.capitolcorridor.org/tap2ride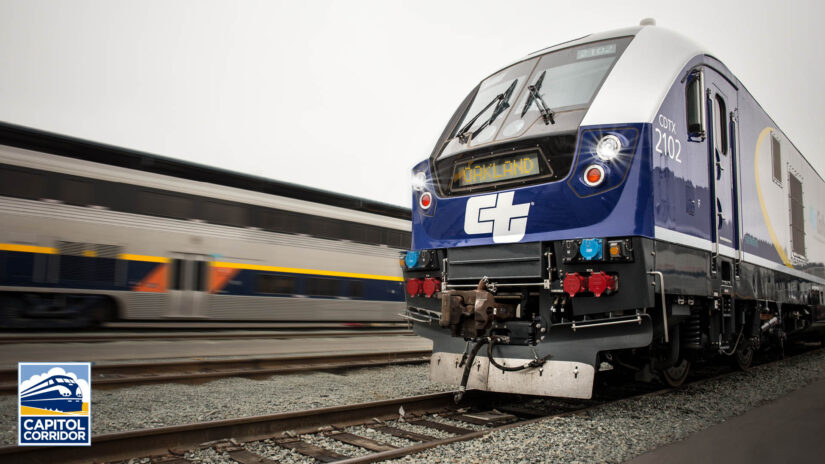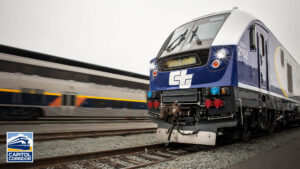 Capitol Corridor Scores Big Win in the Race to Combat Climate Change
A more sustainable fuel made from renewable raw materials will soon run rail fleets in California! Capitol Corridor and San Joaquin's intercity passenger rail services will achieve their goal to run their entire fleets on renewable diesel by end of May 2023. The transition will begin on May 8, at the Oakland Maintenance Facility when the renewable diesel tank is slated for delivery.
Read more here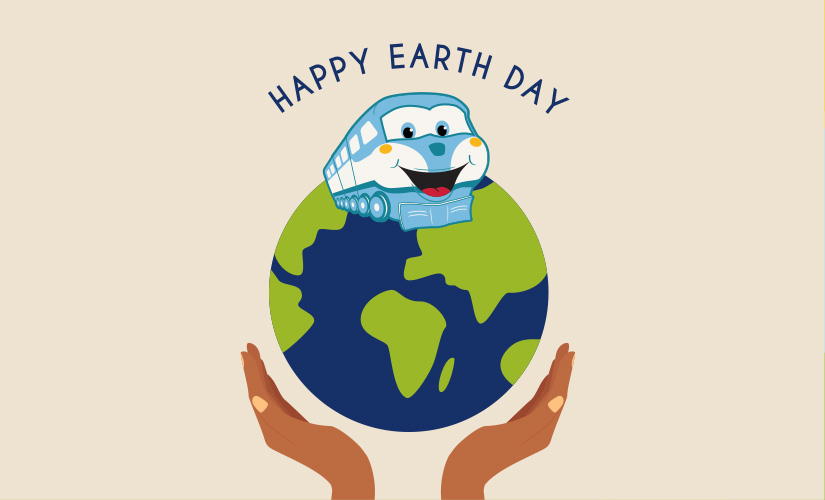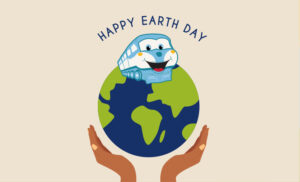 Every Day is Earth Day 
This Earth Day, it's important for everyone to appreciate this beautiful world. Our daily choices can have a huge impact on the health and well-being of both ourselves, and our planet. So on Earth Month, and every day, consider riding Capitol Corridor to work or exploring a new area of Northern California.
Why Public Transportation is Important
Carbon Dioxide (CO2) is one of the seven greenhouse gases the Air Resources Board (ARB) is responsible to monitor and regulate in order to reduce emissions. Transportation is the single largest source of CO2 in California, which is primarily comprised of on-road travel. Only 2% commute by transit in California and 12% commute by transit in the Bay Area. By taking the train, your travel is 31% more efficient than a passenger car. These small actions can inspire others to do the same, which in turn can promoted the longevity of our environment.
Check out our latest blog for Earth Day events near you!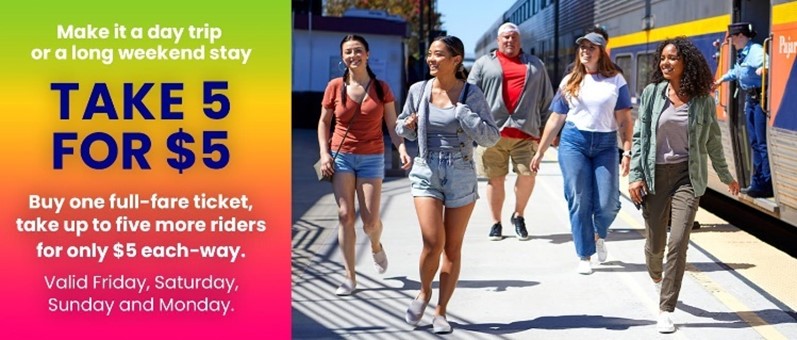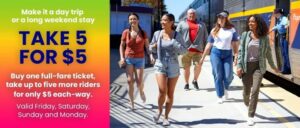 Take 5 for $5 this Spring!
Take advantage of this beautiful weather and take the train to explore Northern California! Buy one full-fare ticket, take up to five more riders for only $5 each-way. Head to Old Town Sacramento or San Francisco to catch a baseball game!
Please book one day in advance to redeem promotion and only valid Friday, Saturday, Sunday, and Monday.
Book here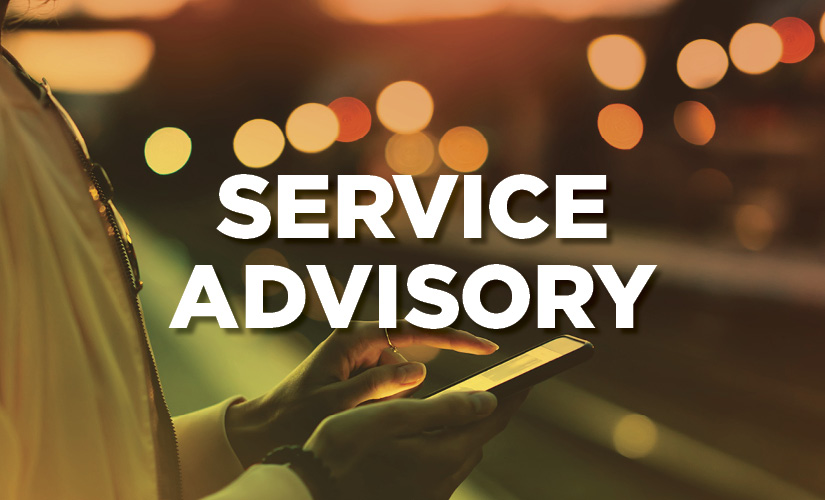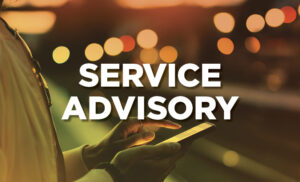 Placerville Station II Park-and-Ride Construction Effective on April 17, 2023
Starting Monday, April 17, 2023, construction will take place at the Placerville Station II Park-and-Ride bus stop and is expected to be completed by July 2023.
For the first phase of the project, the El Dorado Trail will be closed due to construction along Mosquito Road from the trail side. Pedestrians will be detoured through the existing bus station. Buses will continue to enter from Clay Street to pick up passengers and will be detoured through the gravel lot and exit on Locust Ave. Traffic control setup will be used for at least the first 2 weeks of construction.
We do not expect this construction project to impact bus schedules; however, we will temporarily relocate the bus stop at some point during construction. We will provide updates and signals to assist riders in the future.
Read more here