This Earth Day, it's important for everyone to appreciate this beautiful world. Our daily choices can have a huge impact on the health and well-being of both ourselves, and our planet. So today on Earth Day, and every day, consider riding Capitol Corridor to work or exploring a new area of Northern California.
Why Public Transportation is Important
Carbon Dioxide (CO2) is one of the seven greenhouse gases the Air Resources Board (ARB) is responsible to monitor and regulate in order to reduce emissions. Transportation is the single largest source of CO2 in California, which is primarily comprised of on-road travel. Less than 5% of Californians commute by transit and 19% in the Bay Area. By taking the train, your travel is 31% more efficient than a passenger car. These small actions can inspire others to do the same, which can promote the longevity of our environment.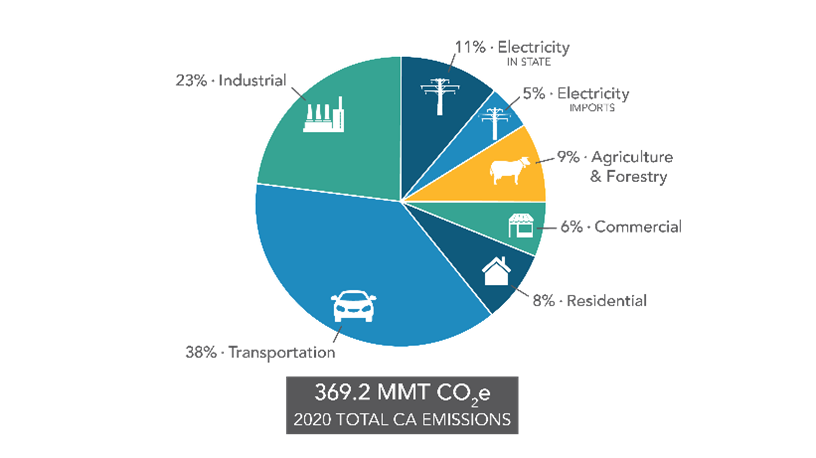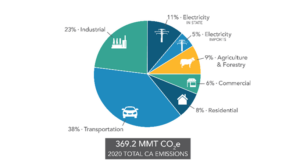 Earth Day Events
Take the train the celebrate Earth Day in Northern California and the Bay Area! Skip the traffic/parking hassles and learn more about how you can make a difference. Whether it's taking public transportation or using energy efficient appliances, we can help climate change one step at a time.
Sacramento Station:
Sacramento Earth Day Festival
– April 23, 2023, at Southside Park, Sacramento, 11:00am-4:00pm
The ECOS-hosted Sacramento Earth Day is the largest Earth Day celebration in the Sacramento region. It's free, and it provides thousands of attendees with information on sustainability. This year's theme is GROW NATIVE.
More information here
Davis Station:
The World Earth Festival
– May 12-14, 2023 at the UC Davis Quad, Friday: 12pm-10pm, Saturday: 10am-10pm, Sunday: 10am-6pm
The Whole Earth Festival began in 1969 as a small art class project ("Art Happening") on the UC Davis Quad. The students used art to teach visitors about the realms of activism, wellness, and environmental sustainability in an interactive and creative way.
More information here
Martinez Station:
John Muir Birthday and Earth Day Celebration
– April 22 · 10am – 4pm, John Muir National Historic Site
A wonderful fun filled family day in the sun, at the grounds of the John Muir National Historic Site, which includes his 1880s Victorian home and an authentic 1849 Mexican Adobe, along with his orchards and vineyard. There will be food and live music along with many displays relating to history, ecology, and nature.
More information here
San Francisco (Emeryville/Richmond Station):
Earth Day San Francisco
– April 22, 2023. 11am-6pm, located on 9th Avenue and Lincoln Way, at the County Fair Building in Golden Gate Park!
Come to San Francisco's annual Earth Day celebration, as we continue to raise awareness of the environmental and social issues effecting our planet. This beloved and renowned street fair entertains while inspiring people to make more creative and sustainable choices in the way they live their lives.
More information here
Ferry Building Earth Day Activities
– Sunday April 23rd from 10:00am – 4:00pm
Join us in the Marketplace for a 'Ferry Family Day' of kids and family activities! Make a 'Grow Buddy' using soil and seeds, upcycle everyday objects to create new works of art, and paint stones to give as gifts or leave your mark in the park.
More information here
Oakland Jack London Station:
Earth Day Celebration
– Jack London Square on Saturday, April 22nd, from 11am – 1pm
During the event, attendees will receive a FREE mini Earth Day planting kit (while supplies last) located at the redemption table in the plaza near Plank and will enjoy photo opportunities with an Earth Day themed backdrop.
More information here
San Jose Diridon Station:
Earth Day: Water Conservation Discussion, Performance, and Film Screening
– Saturday, April 22: 1pm- 3pm, Chopsticks Alley Art Gallery
Join the AAPI Community for a screening of "A Fleeting Moment," an animation film, performance, and discussion on water conservation to celebrate Earth Day.
More information here