California is home to some of the most renowned universities, colleges, and community colleges in the world. Every year students travel to campus only to come back home for breaks and holidays. Navigating this constant migration between school and home can be overwhelming for students and families.
The Capitol Corridor provides convenient train and bus service to connect students to some of the state's most popular colleges, from UC Davis and Santa Clara University, to Cal Poly-San Luis Obispo and even as far south as UC Santa Barbara. Savvy students can travel year-round by taking the Capitol Corridor train and/or dedicated bus connections. Here are some of the campuses along or near the Capitol Corridor route:

Listed geographically by station from north to south. Visitors may also be able to connect to local public transportation near campus with a free Transit Transfer. Just ask your conductor.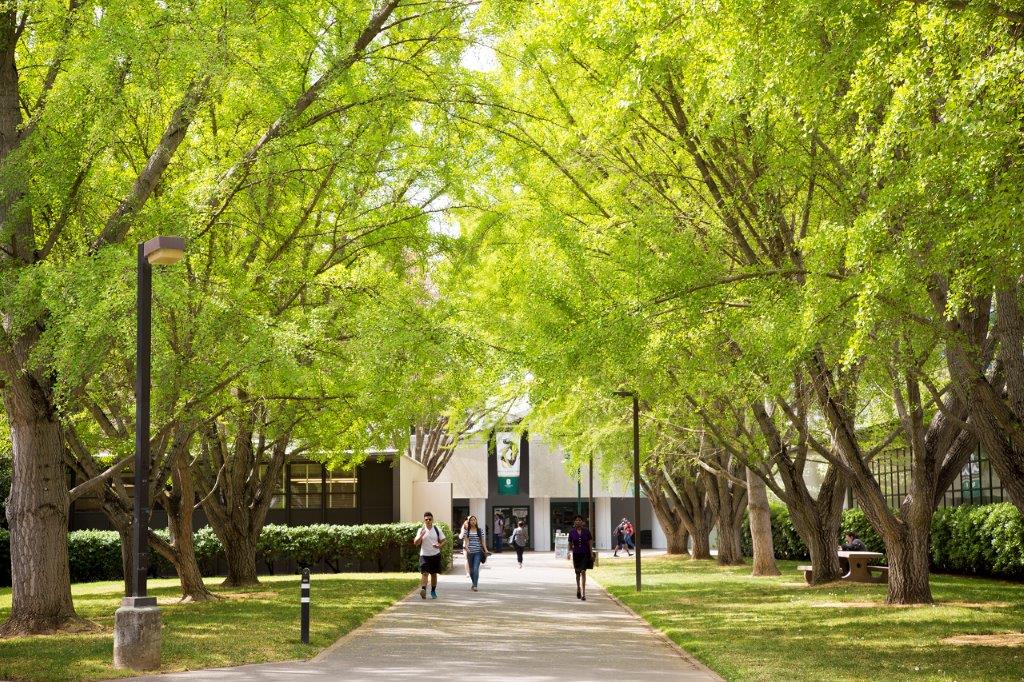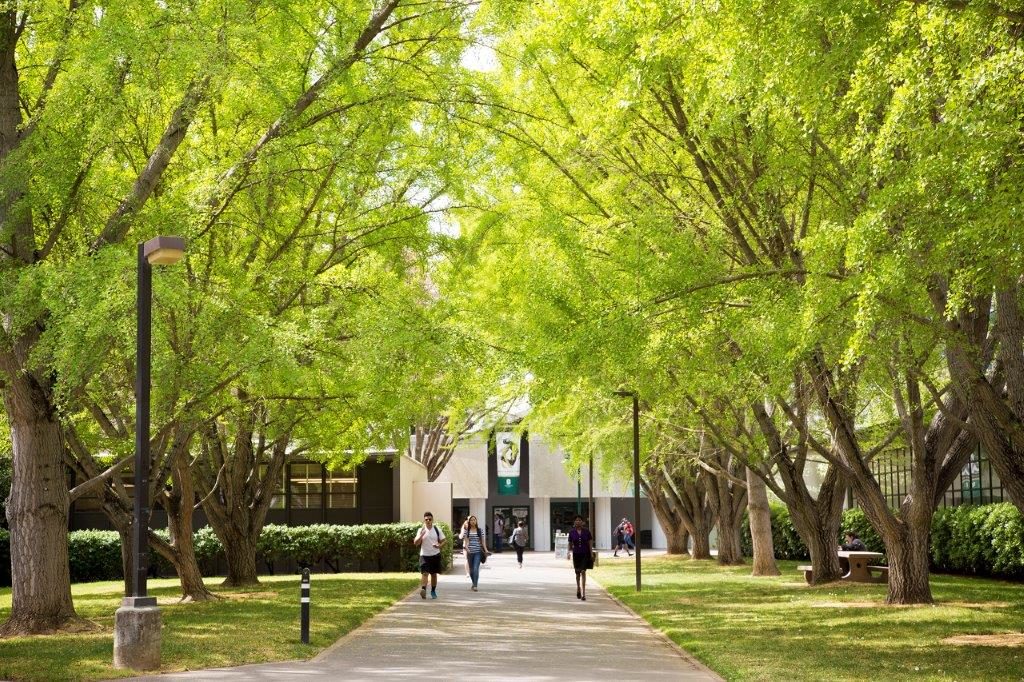 California State University, Sacramento
Station: Sacramento
Getting to Campus: From the station students can take the SacRT Gold Line.
Here students will find a beautiful campus in an urban oasis, nestled alongside the American River in California's dynamic capital city. With seven colleges offering 58 undergraduate majors, students here study under respected faculty. This scenic campus is a beautiful place to learn while being located right outside the urban center of Sacramento.
---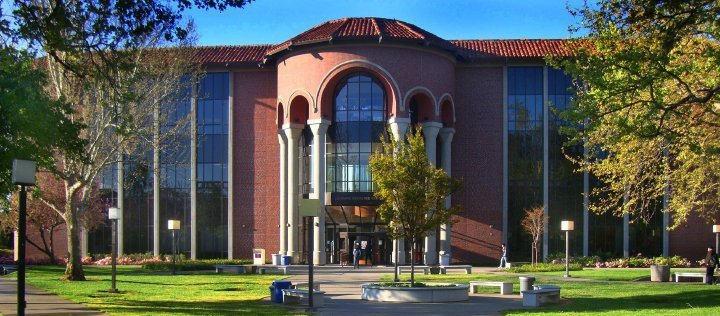 Sacramento City College
Station: Sacramento
Getting to campus: The most direct route from the station is SacRT Bus 62.
For students who are looking for a city college experience, Sacramento City College fits the bill. With over 212 degrees and certifications, the college prepares its diverse student population for work or further education at a four-year school. Headquartered in downtown Sacramento, the city college has satellite campuses called "outreach centers" in Davis (which also has a Capitol Corridor train station – see UC Davis below for info) and West Sacramento. They also cater to nontraditional students by providing online courses and services so that all who want to learn have the opportunity.
---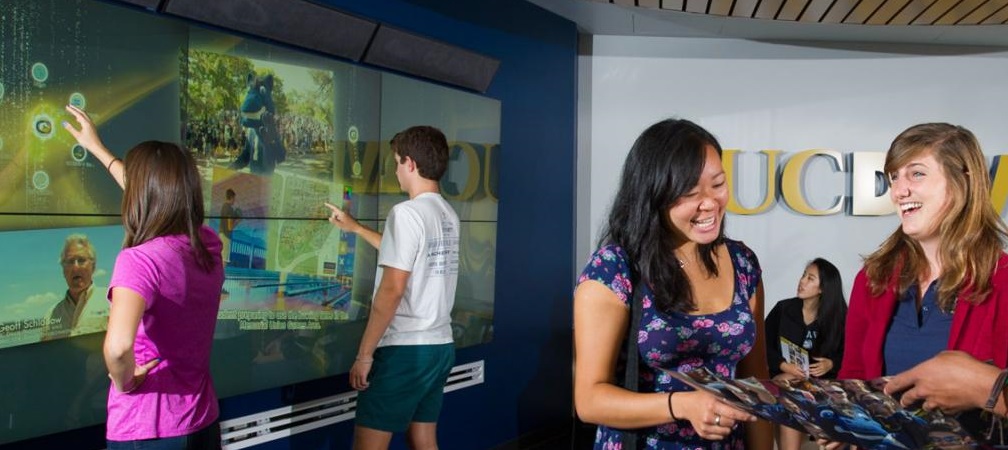 University of California Davis
Station: Davis
Getting to campus: From the station, students can hop on Unitrans to get on and around the campus.
Home of the Aggies, UC Davis is known for taking pride in the Northern California lifestyle, as well as the region's deep agricultural roots. On its 5,300-acre campus, students will choose from over 100 majors and feel the Aggie community spirit wherever they are. With a reputation for solving problems related to food, health, and the environment, students here can actively engage in the local and global community's most pressing issues.
---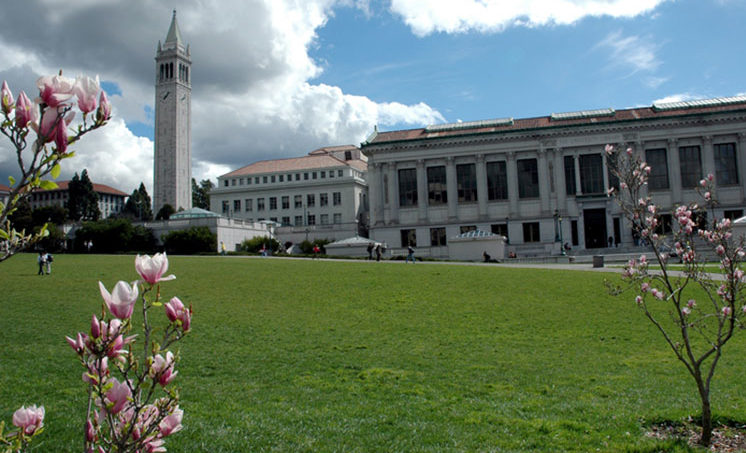 University of California Berkeley
Station: Berkeley
Getting to campus: From the Berkeley Station, take AC Transit Bus 51B. From the Richmond Station, connect to BART's Warm Springs line and get off at Downtown Berkeley, which is a short walk to the west side of campus.
With beautiful grounds just minutes from downtown Berkeley, UC Berkeley's reputation proceeds itself. Consistently ranked one of the top U.S. public universities, it attracts some of the brightest and creative minds from across the globe, with faculty and students who strive for excellence. Students here have the opportunity to study within the university's 14 colleges and schools and choose from 277 degree programs.
---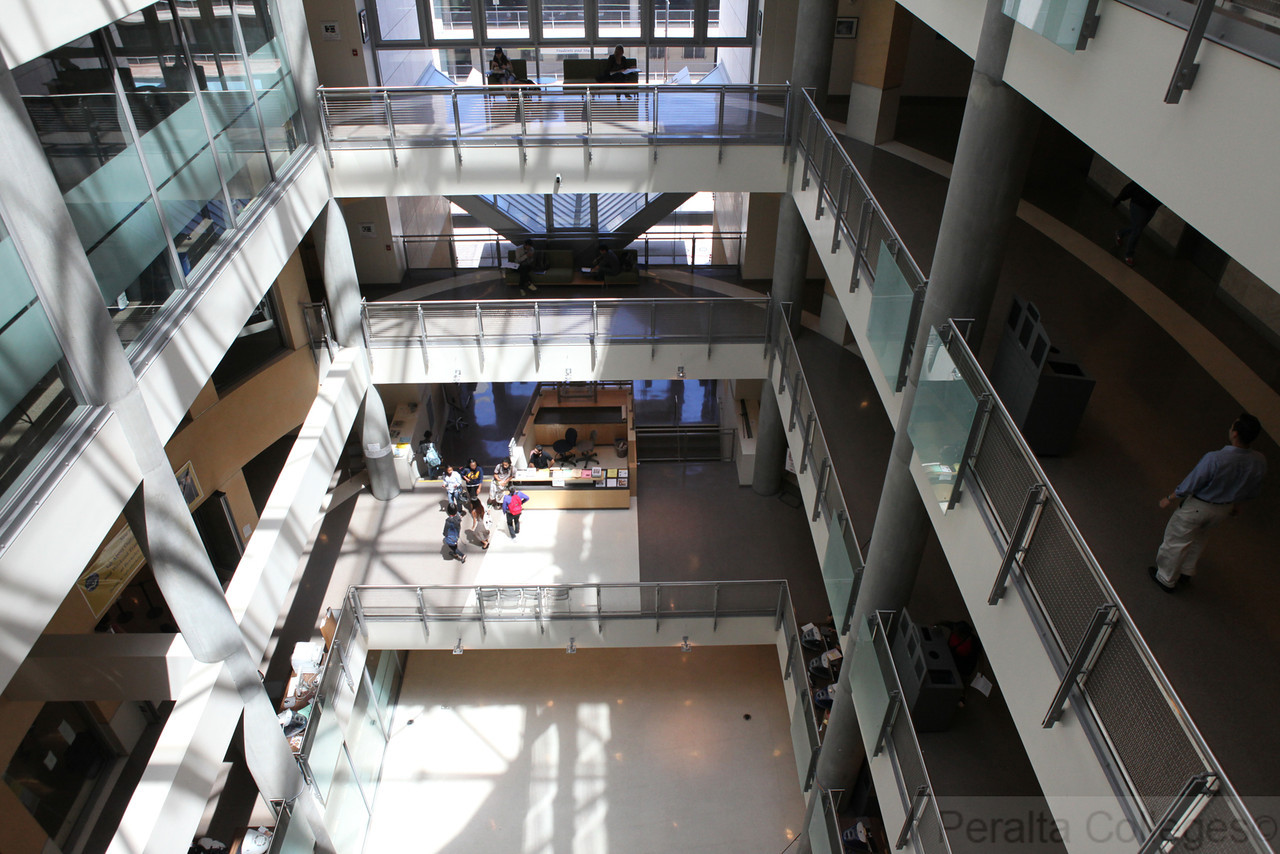 Berkeley City College
Station: Berkeley
Getting to campus: From the station, take AC Transit Bus 51B.
Nestled in a six-story building downtown, Berkeley City College students will enjoy classes that push the boundaries of community college education. Supporting a strong relationship with UC Berkeley, the campus provides students the opportunity to take lower division transfer courses in the evenings on the UC campus. For those with flexible schedule needs, Saturday classes in specific courses of study are also available.
---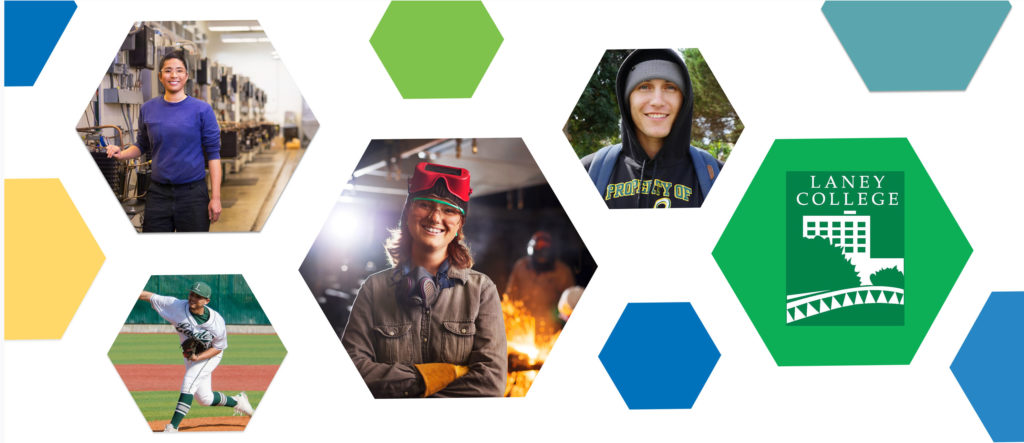 Laney College
Station: Oakland Jack London Square
Getting to campus: It is a 15-minute walk to campus from the Jack London Square Station.
The campus offerings at Laney College are as diverse as the city it calls home. Specialties range from Journalism to Culinary Arts, providing students an opportunity to learn and grow among a supportive and engaged student body. Off campus, only a few blocks separate Laney College from historic Chinatown and downtown Oakland, while Lake Merritt is just minutes from the school.
---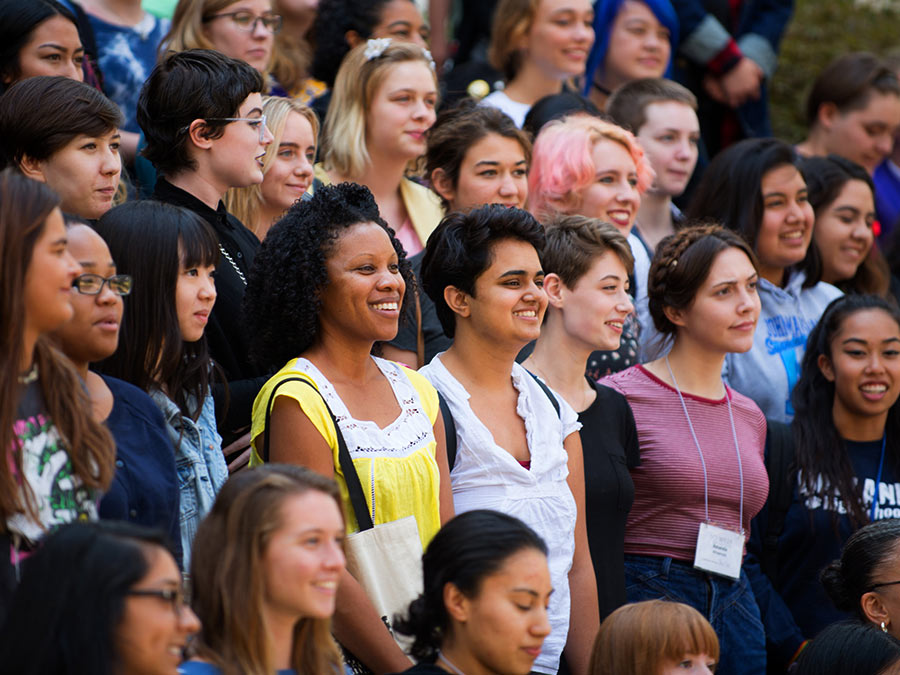 Mills College
Station: Oakland Coliseum
Getting to campus: Outside of the BART Station (adjacent to the Oakland Coliseum Capitol Corridor Station), walk to the AC Transit Bus 45 stop on San Leandro Street.
Located in Oakland since 1871, this undergraduate women's college with 60 majors also offers 25 graduate degrees for male and female students. It prides itself on fostering an inclusive and diverse campus that encourages exploration and creativity in one's education.
---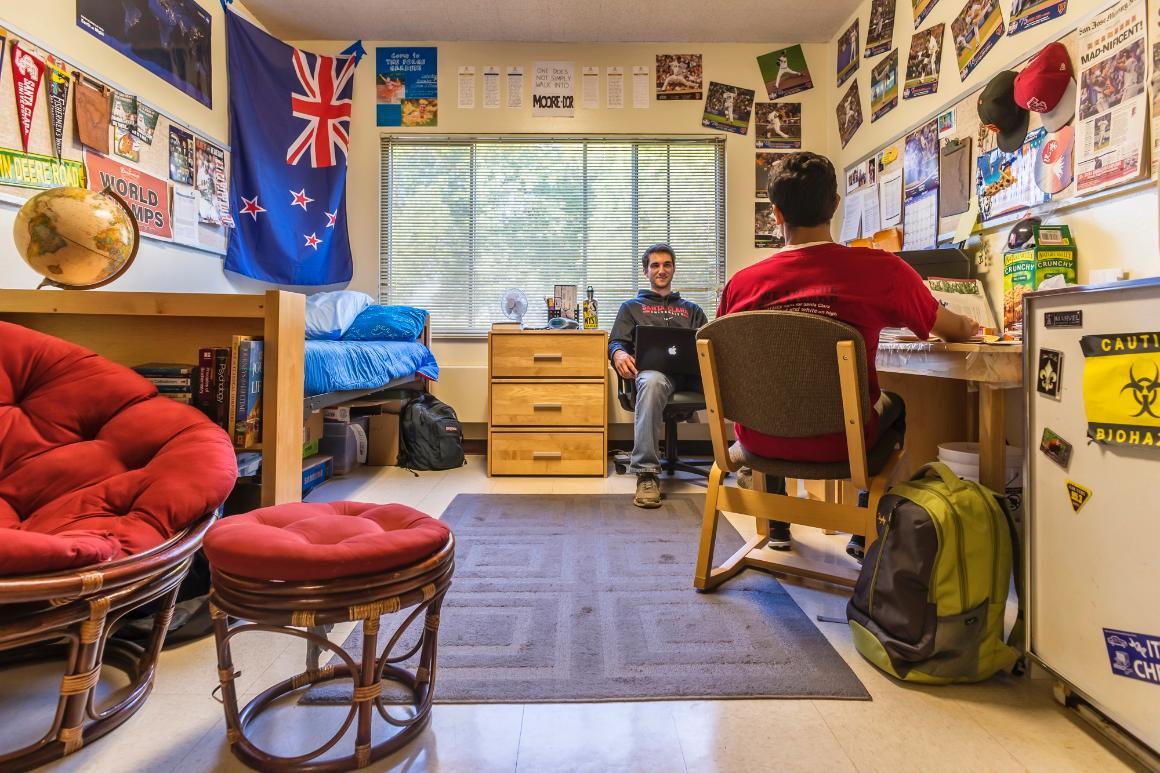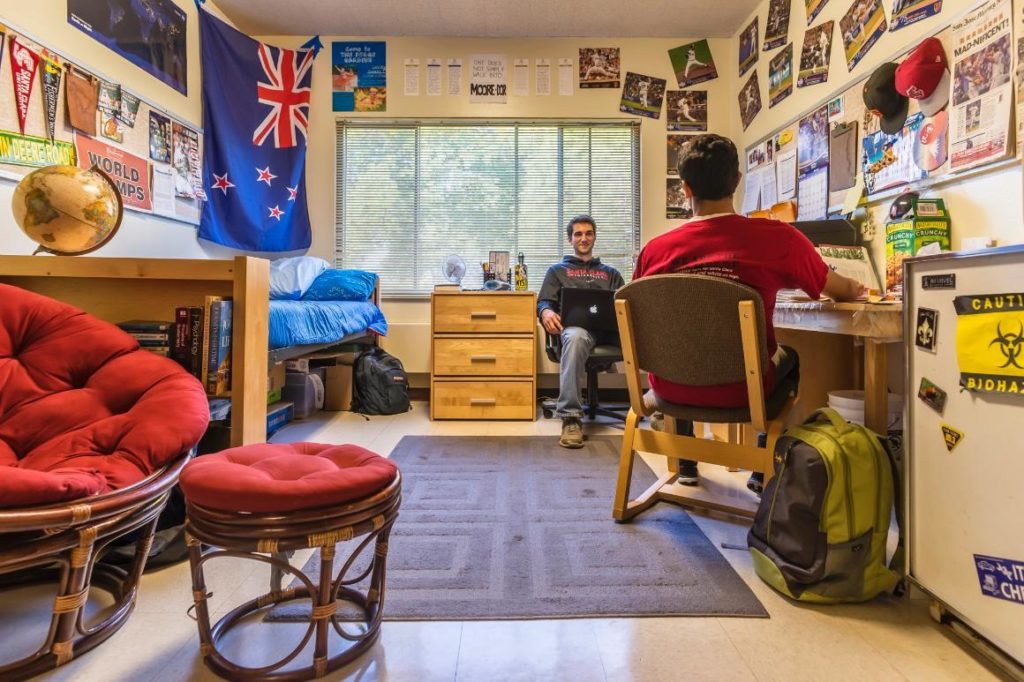 Santa Clara University
Station: Santa Clara-University
Getting to campus: It is a five-minute walk to the main entrance of campus.
Located in the heart of Silicon Valley, Santa Clara University blends high-tech innovation with a social consciousness grounded in the Jesuit educational tradition. Students will walk the 106-acre campus surrounding the iconic Mission to attend classes at state-of-the-art facilities. Although Santa Clara is a smaller school, sports fans won't miss out as the university boasts NCAA Division I athletics programs.
---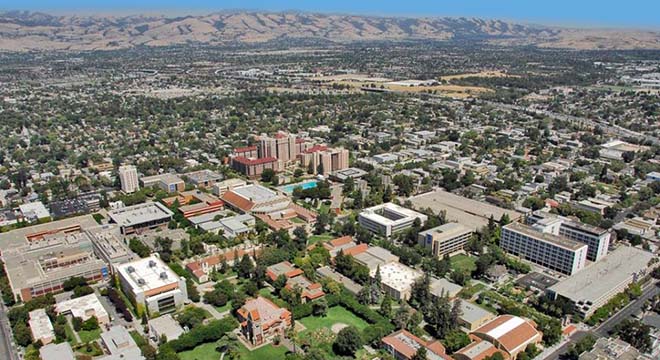 San Jose State
Station: San Jose-Diridon
Getting to campus: From the station, there are several Valley Transportation Authority (VTA) buses that serve the campus, including 201, 63, 64, 65 and Light Rail train 902.
From its inception as a teacher training institution, San Jose State has grown, now hosting over 30,000 students pursuing over 100 different areas of study. With its prime position in the Silicon Valley, students have opportunities and exposure to some of the world's most influential technologies and companies.
---


San Jose City College
Station: San Jose-Diridon
Getting to Campus: From the train station, take VTA Bus 65.
Doors to the San Jose City College have been open to students since 1921, making it one of California's oldest community colleges. With a variety of activities to keep students engaged on campus, the college also has one of the highest rates of transfer, among Bay Area schools, to four-year universities.
---
The following universities are not along the Capitol Corridor train route; however, they can be easily reached via our dedicated bus connections at certain train stations.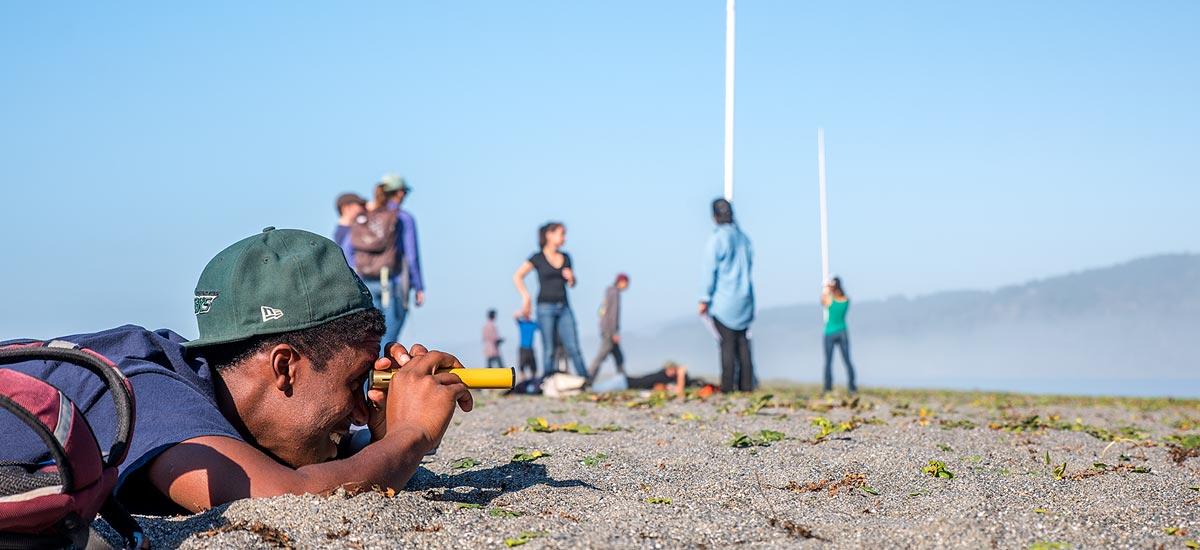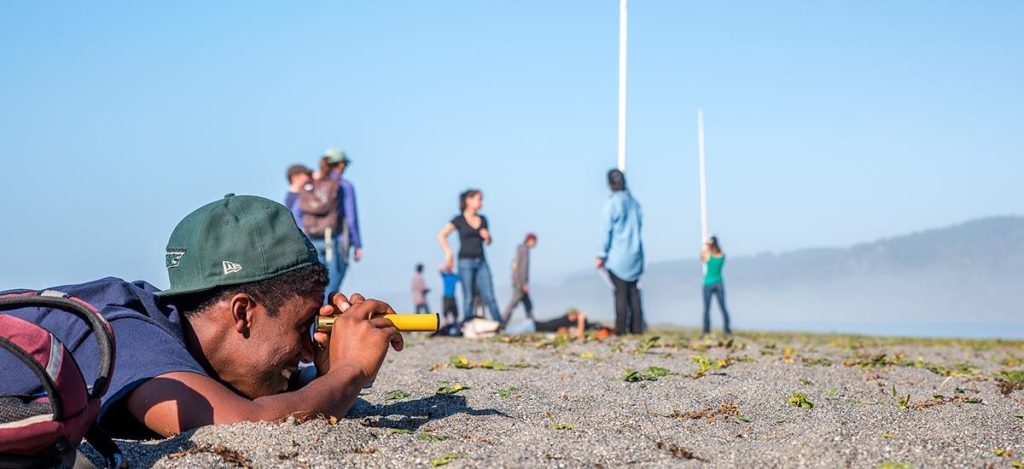 Humboldt State University
Station: Martinez
Getting to campus: At Martinez, board connecting bus that drops off at Arcata Transit Plaza. To get onto campus transfer to the next A&MRTS bus.
With a campus nestled in a redwood forest, it's no surprise the students here are drawn to environmental studies. Beyond the forests, students can enjoy the chilly but scenic Pacific Ocean beaches. Humboldt State has been voted one of the best universities in the West, as well as ranking highly for their commitment to "greening" the campus.
---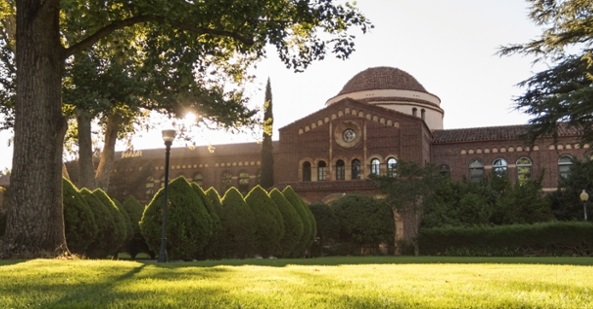 California State University, Chico
Station: Sacramento
Getting to campus: From Sacramento, take connecting bus that will drop off at the Chico Amtrak Station. From there, it is a five-minute walk to the campus.
Chico State is the second oldest university in the CSU system. For those with agricultural studies interests, the school hosts an 800-acre farm where students will gain lab experience that is easily translated into real world situations. The student body is 96% Californian, so there's always a sense of California pride on campus.
---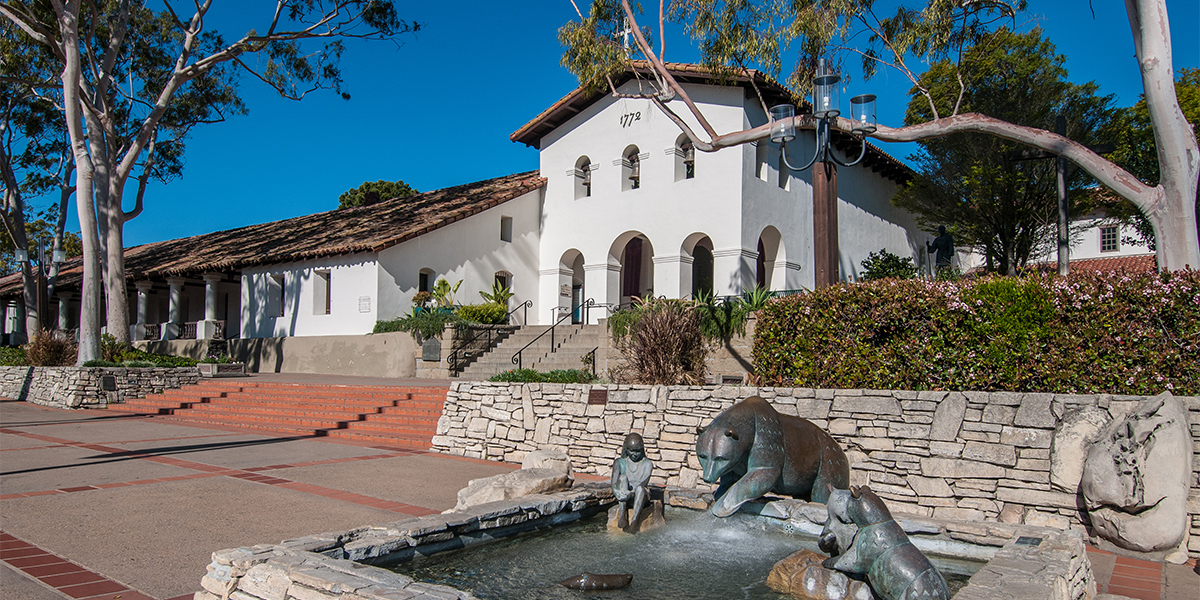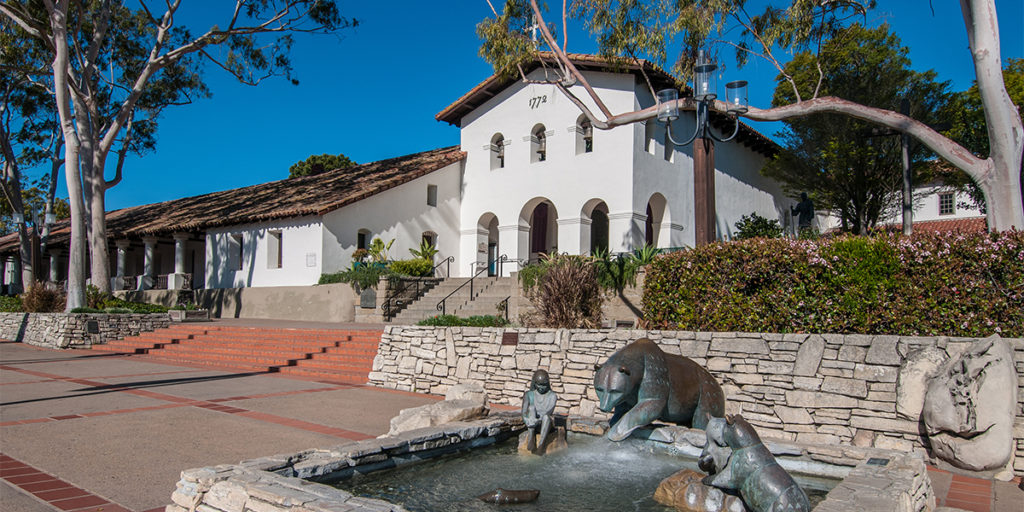 California Polytechnic Institute, San Luis Obispo
Station: San Jose-Diridon
Getting to campus: From San Jose-Diridon transfer to connecting bus that will drop off outside Sierra Madre Hall on campus.
More commonly known as Cal Poly, this school's motto is "Learn by Doing." Students who attend Cal Poly in the Central Coast town of San Luis Obispo (aka SLO) will learn from teachers in small classrooms and through hands-on experiences. When not in class, students have plenty of opportunity to explore the beautiful surrounding area that features stunning coast and rolling hills with easy access to all that both Northern and Southern California have to offer.
---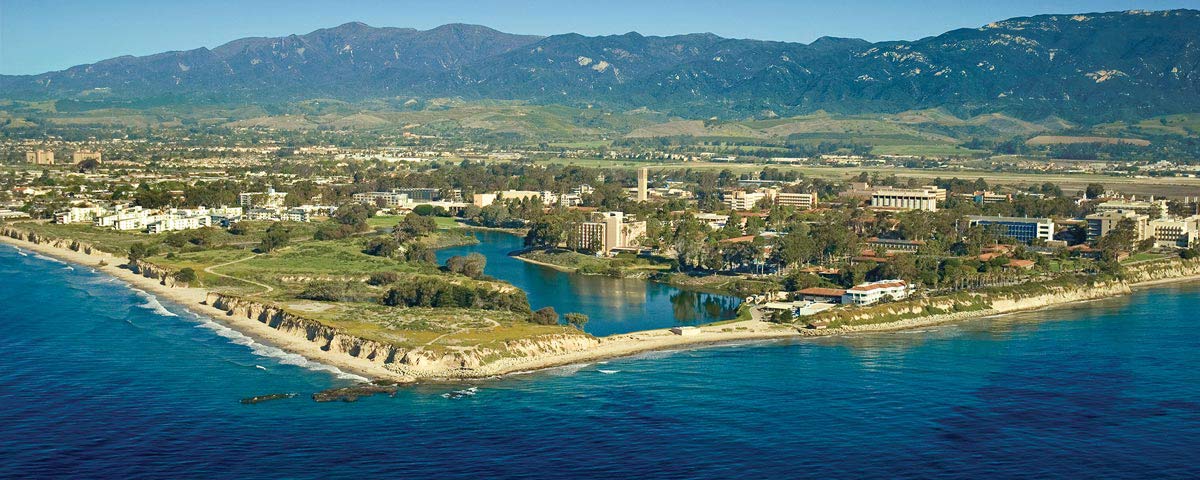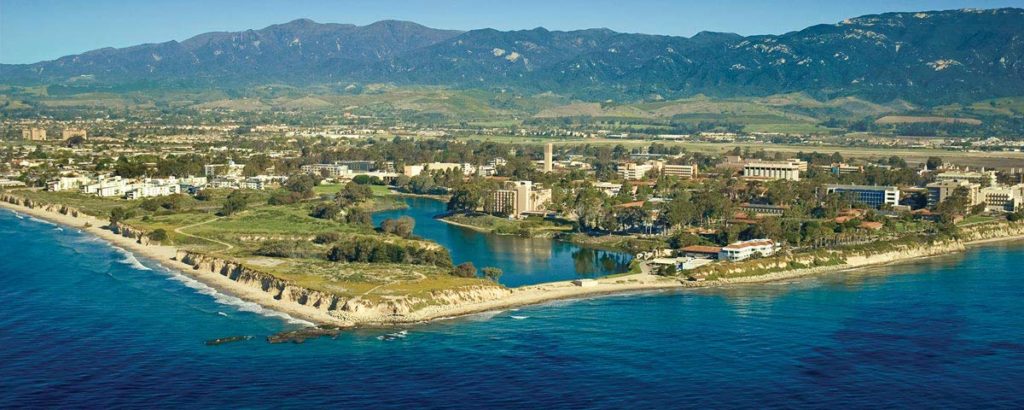 UC Santa Barbara
Station: San Jose-Diridon
Getting to campus: From the San Jose-Diridon Station, take connecting bus that will drop off at the Bus Loop on campus.
Students who crave the beach, sunshine, and Southern California living can have it all at the beautiful UC Santa Barbara campus. With over 200 majors, degrees, and certifications from which to choose, UCSB students, both undergraduate and graduate, have pioneered new research and creative innovations, contributing to the prestige and pride of the Gaucho spirit.
Ready to book your travel? Be sure to check out our valuable student discounts and rewards!