As you coordinate your next group outing, raise the bar high by incorporating a ride on the Capitol Corridor train into your travel plan. The Capitol Corridor is now offering a 50% discount for business and social groups of 20 or more. Youth groups can take advantage of our special Train Treks program that offers even steeper savings.
With the Capitol Corridor's group travel program, the planning couldn't be easier, and our team is with you throughout the planning stages. No one needs to be in charge of organizing a carpool, and there's no way anyone can take a wrong turn! By taking the train, your group is together from the moment you're in motion. Along the way, everyone can enjoy snacks or drinks from the Café Car, connect to free Wi-Fi, take in the beautiful scenery, and of course converse, all while traveling sustainably.
---
Every year, Bob Turney takes a group of his students from Valhalla Elementary School on a field trip to Sacramento using our Train Treks program.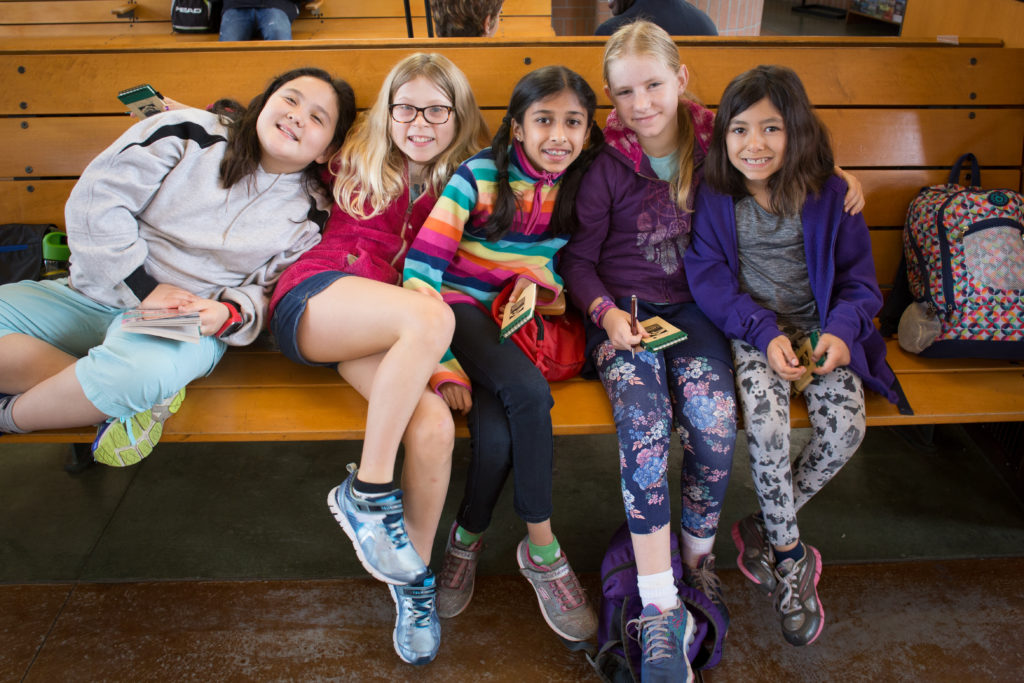 For many students, the thrill of watching the locomotive pull into the station and then boarding the train is a first-time experience they won't soon forget. For Mr. Turney, it's gratifying to take in their excitement, but from a logistical standpoint, taking the train is also an easy way to keep an eye on the students, converse with chaperones, and keep his field trip within budget.
To get everything in order without feeling a last-minute pinch, Mr. Turney books his travel almost eight months in advance. (Although eight month's lead-time is not a requirement, reserving early makes the process more relaxed for everyone!) He and his students depart from the Martinez Station on Train 524, and when they arrive in Sacramento, they walk about five minutes to Old Sacramento, just in time to reach the California State Railroad Museum for the 10 to 11am Horses to Horsepower program.
After the Railroad Museum, they make their way to the Little Old Schoolhouse, have a quick lunch, and it's right on to more California history. At the Sacramento History Museum, students participate in the Gold Rush program, which allows them to pan for gold — just like the miners who inspired so many pioneers to risk the dangerous trek out west for the promise of riches. Once the students have found all the gold they can carry, they have the opportunity to explore Old Sacramento with their chaperones before heading back to the train station.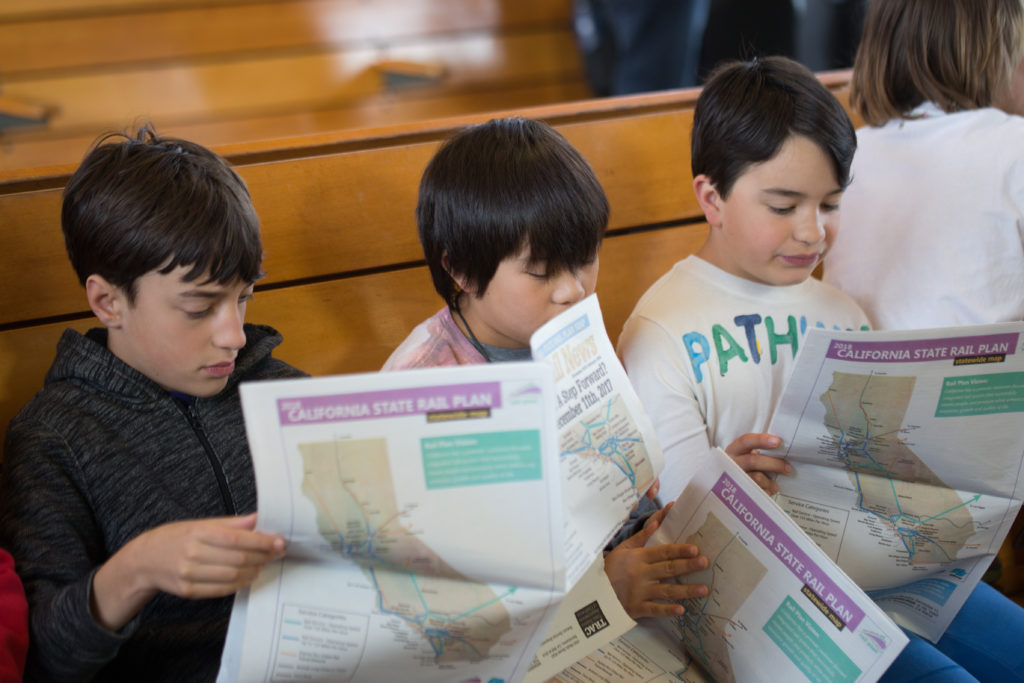 Mr. Turney returns each year to travel with the Capitol Corridor because it creates an experience for his students from start to end. Everyone can eat or play card games on board, it's comfortable for him and his chaperones, and with our Train Treks and Group Travel discounts, it's an affordable way to travel!
---
How can you take advantage of Group Travel savings on the Capitol Corridor?
Business Trips: Not only do we have stations located in downtown Sacramento, Oakland, and San Francisco, but we have stations that are within walking distance of the region's busiest conference venues, including the San Jose Convention Center, Santa Clara Convention Center, and Moscone Center.
Alumni Trips: Is your alumni branch organizing an event? Or maybe you're all going to the Homecoming game? Try returning to your alma mater via the train. We provide service to a number of Northern California colleges and universities including UC Davis, UC Berkeley, Santa Clara University, and San Jose State.
Holiday Parties: Create a unique holiday party experience for your office when you start the party on the train! Colleagues can enjoy drinks in the Café Car while sharing train stories, which always prove to be great conversation starters.
Volunteer Events: Trying to get your organization or office out to a volunteer activity? Taking the train ensures everyone is together and on time. It also allows your group to connect and reflect after your service. (Added volunteer bonus points for traveling green!)
Team Building Activities: If your office is going offsite for a teambuilding exercise, get the team bonding going as soon as you step aboard. There is ample room for group conversations and small group activities, as each passenger car has tables for four.
Social Clubs/Organizations: Is your painting group planning a trip to SFMOMA? Does your hockey club want to see the Sharks at the SAP Center in San Jose? Maybe a day trip to explore the culturally rich and hip Oakland is on the agenda? Whatever activity your club or organization is involved in, check out the Destinations or Stations page on our website for ideas. You might be surprised where we can take you!
Are you ready? BOOK NOW for your next group trip!