Dear Riders,
I would like to wish all of you a Happy New Year. The team here at the Capitol Corridor would like to extend our sincere appreciation for your loyalty and for staying in touch with us. We are all looking forward to a much better 2021.
While many of us have been able to minimize travel over the past 10 months, we know that for others, travel remains essential. Thanks to the commitment of our partners at Amtrak, Union Pacific, Caltrans, and the California State Transportation Agency, we are pleased to have been able to run a robust service throughout the pandemic. We would also like to thank our passengers for their commitment to following the new health and safety guidelines while traveling with us. Mask compliance and social distancing have been almost universal!
Despite the challenges of the pandemic, this has been a big year for the Capitol Corridor as we continue to seek out opportunities to improve service quality and reliability. Thanks to support we are receiving from Congress through the CARES Act and COVID Relief package, we are confident our service will be in a strong position as health conditions improve. To start off the new year on a positive note, I'd like to share just a few of our accomplishments in 2020.
Enhanced Customer Amenities and Service
At the Capitol Corridor we are committed to providing our customers with the highest quality travel experience and always seek opportunities, big or small, to enhance our service. We've made a few notable improvements over the course of the year.
Full implementation of onboard Wi-Fi upgrade – our decades-old Wi-Fi system has now been fully replaced with the Next Generation Wi-Fi system that operates at roughly twice the speed. We have an entirely new Wi-Fi portal, complete with new and free content, including audiobooks, to keep you entertained while on your journey.
60-day, 10-ride ticket – recognizing that some of you may travel less frequently, but still appreciate a good discount, we have extended our 10-ride ticket period from 45 days to 60 days.
Launch of our company store – in partnership with BART, we now have a company store, Railgoods.com, where you can find fun and useful Capitol Corridor merch, including Cappy socks, a Cori plush train, or a Capitol Corridor facemask.
Corridor Conversations webinars – we embraced the virtual world with the introduction of "Corridor Conversations" webinars, giving us a new way to communicate with you on a regular basis and also feature interesting guests from organizations along our route. Stay tuned for future events and come with your questions and comments. In the meantime, you can check out replays of past webinars on the Capitol Corridor YouTube channel.
Electronic Transit Transfers program – those outdated paper transfers handed out by our conductors are now a thing of the past. We've modernized transfers to partner transit agencies with a contactless, electronic process. Stay tuned for more details.
Improvements to Our Fleet
With our fleet spending more time in the train yard this year due to reduced service, we've had a chance to play catch up on maintenance activities, small repairs, and other enhancements we hope you will notice when you return. Following are a few highlights:
Flooring upgrades – we finished upgrades to the last few cars in need of a flooring rebuild.
External destination signs – we replaced the destination signs on the outside of our fleet, so next time you see a train arriving, you will be able to clearly read where it is headed. The new signs are also more durable and energy efficient.
Renewable diesel program – in partnership with the California Air Resources Board, we are nearing completion on the full test of renewable diesel and look forward to transitioning our fuel to renewable diesel in the very near future. We know many of you care about reducing greenhouse gases as much as we do, and we are excited to make this significant contribution to the railroad industry and the environment!
New doors – we just received 30 shiny new doors at the Oakland Maintenance Facility, and they are ready for installation on our fleet. Be on the lookout for these in the coming months.
Reliability Projects in the Works
With the goal of improving reliability, we always work closely with Union Pacific to jointly fund investment in capital maintenance projects aimed at reducing delays. We're making progress on a couple of significant investments we expect to improve our on-time performance.
Santa Clara track siding –we hit the 25% design phase milestone on our efforts to add a new, half-mile siding in Santa Clara. While we normally schedule trains to avoid conflicts in this single-track territory, unforeseen delays can often result in conflicts, which further extends delays. A new siding along this stretch will give trains another place to pass and greatly reduce delays south of Oakland.
Davis crossover and signal upgrades – in partnership with Union Pacific, we are working to upgrade signals near the Davis Station and hit an important 25% design milestone. The improvement project targets the replacement of an aging equipment signal, with a new crossover to support an eventual upgrade of Davis Station.
Longer-Term Projects
We continue to look to the future with multiple projects that will allow us to add to and improve the speed of service along our route.
Sacramento to Roseville Third Track – we reached the 25% design milestone on this project that will add a third track between Roseville and Sacramento. This will allow us to increase service from one to three round trips daily along this segment.
South Bay Connect – we started the environmental documentation and design phase for this project to shift our operations south of Oakland to a more direct rail line with fewer freight conflicts. This will reduce travel time, and provide a more robust transit connection between the East Bay and the job-rich Peninsula through an intermodal bus connection over the Dumbarton Bridge.
Link21 – our most ambitious and transformational program to date explores the potential for a second transbay rail crossing in partnership with BART. Now called Link21, this project would provide for a direct rail connection between Sacramento and San Francisco.
In closing, and on behalf of the team here at the Capitol Corridor, I would like to extend our sincere appreciation for your continued patronage. We know for many of us 2020 was not an easy year. We are ready and waiting to serve you when you are ready to travel. We look forward to your feedback and always helpful ideas as we work to improve our service in 2021.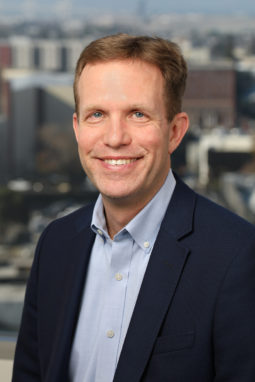 All the best,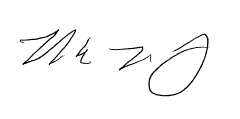 Rob Padgette
Managing Director, Capitol Corridor