Starting Monday, October 18, 2021, construction will take place at the Martinez Station to improve ADA accessibility.
The work will involve remodeling the ticket counter and restrooms inside the station, as well as  repairing and replacing sections of the boarding platforms outside the depot.  
Our operating partner, Amtrak, under contract with Granite Construction, will be leading this critical project that is part of a federal funding package for improving accessibility at rail stations.
Similar accessibility improvements began at the Oakland Coliseum Station in August and are planned at other Capitol Corridor/Amtrak stations as part of a larger effort to ensure that all stations are compliant with ADA regulations. As construction plans are finalized for other stations, we will provide additional dates and details.
Impact of Construction Work on Passengers
Construction work will take place in two phases over a period of approximately one year – October 2021 through March 2022 (Phase 1) and then March through October 2022 (Phase 2).
During the construction period, portions of each boarding platform will be unavailable to passengers; however, there will always be a section of each platform open to all riders. Signage will be set up throughout the station to direct customers to the open platform section(s). For safety, construction fencing will keep the public from entering work zones 24/7 until the project is completed.
Interior improvements will impact the existing restroom facilities and ticket counter areas; however, temporary restroom facilities and a temporary ticket counter will be installed to limit the impact to the public.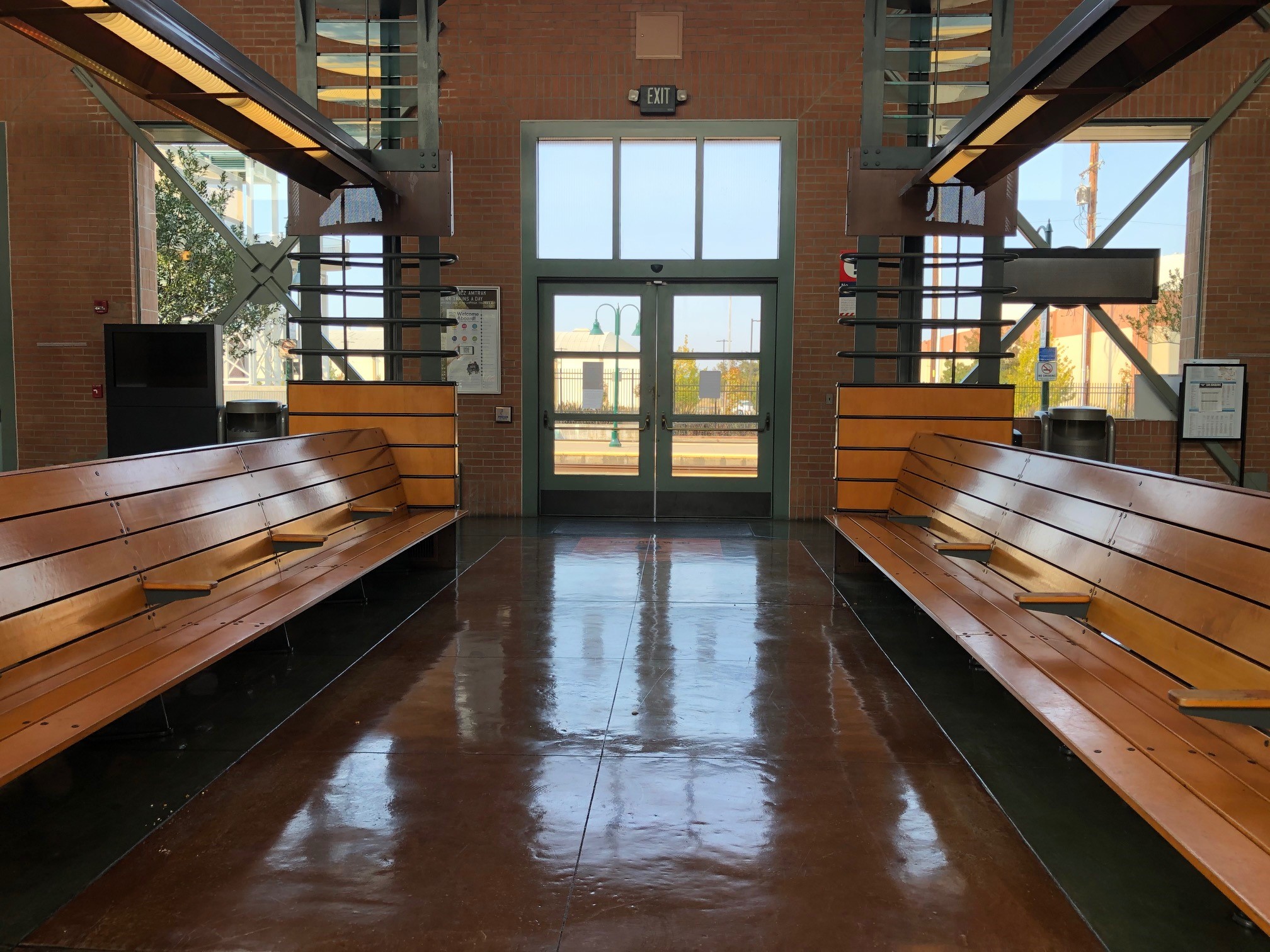 During construction, Capitol Corridor passengers can expect typical construction noise from equipment and tools; warning horns or whistles when crews need to clear the tracks; and construction trucks operating in and out of the worksite.
We do not expect this construction project to impact train schedules; however, conductors on trains arriving at the Martinez Station will need to limit the number of doors they open since only a portion of the platform will be available for boarding at a given time.