In Northern California, there's no shortage of things to do and places to go during the summer months. To help fill in your warm-weather calendar, we've created a guide highlighting our top picks for summer activities along the Capitol Corridor, from San Jose to Sacramento.
Boogie Down at Music in the Park – San Jose-Diridon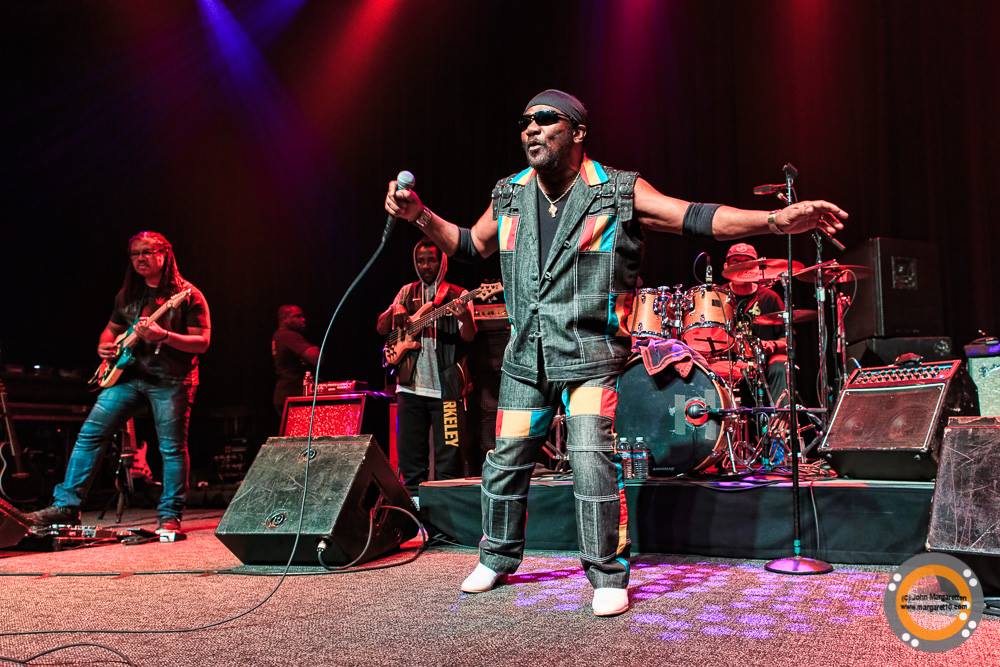 Photo courtesy of San Jose Downtown Association
Think of it as a San Jose block party! Music in the Park at the Plaza de Cesar Chavez will host four concerts this summer, one of which is the Toots & Maytals. Ticket holders are welcome to bring lawn chairs or blankets, but we bet you'll be on your feet dancing for most of the night.
Getting there: The park is a 20-minute walk from the San Jose-Diridon Station, or you can ride VTA with a free Transit Transfer.
Ride to Roller Coaster Heaven – Santa Clara-Great America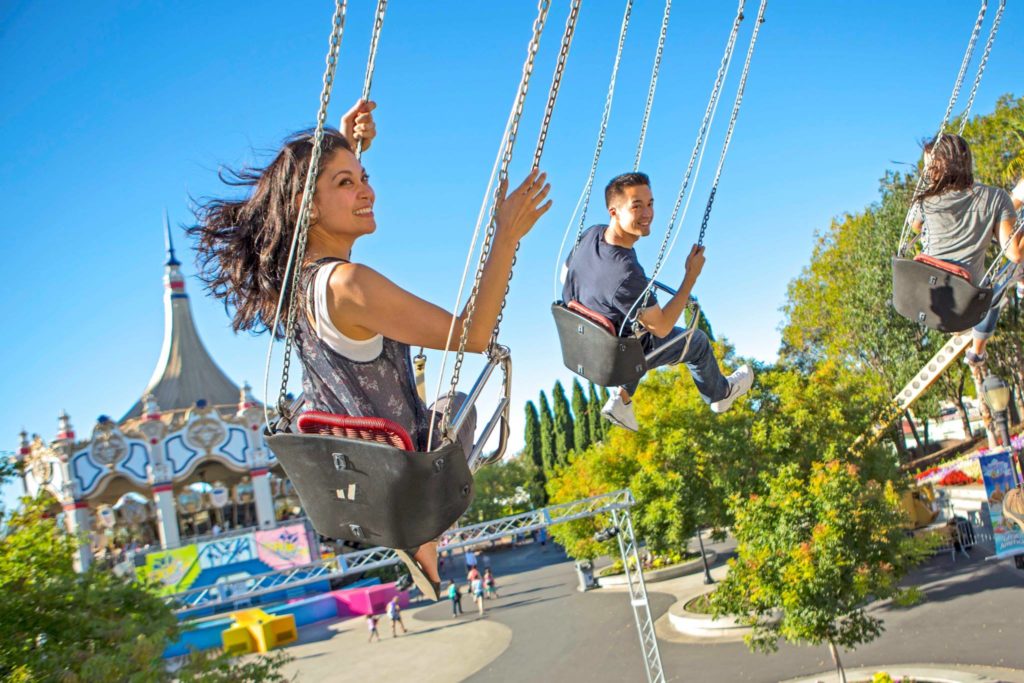 Photo courtesy of Great America
There are very few activities that beat a day at an amusement park. California's Great America is a park with something for the whole family. It's the perfect summer day-trip with rides, eats, and a water park too. Just make sure you dry off before you head home on the train!
Getting there: Ride to the Santa Clara-Great America Station. The park is a 20-minute walk, or you can ride the VTA light rail.
Sight See in Downtown Oakland – Oakland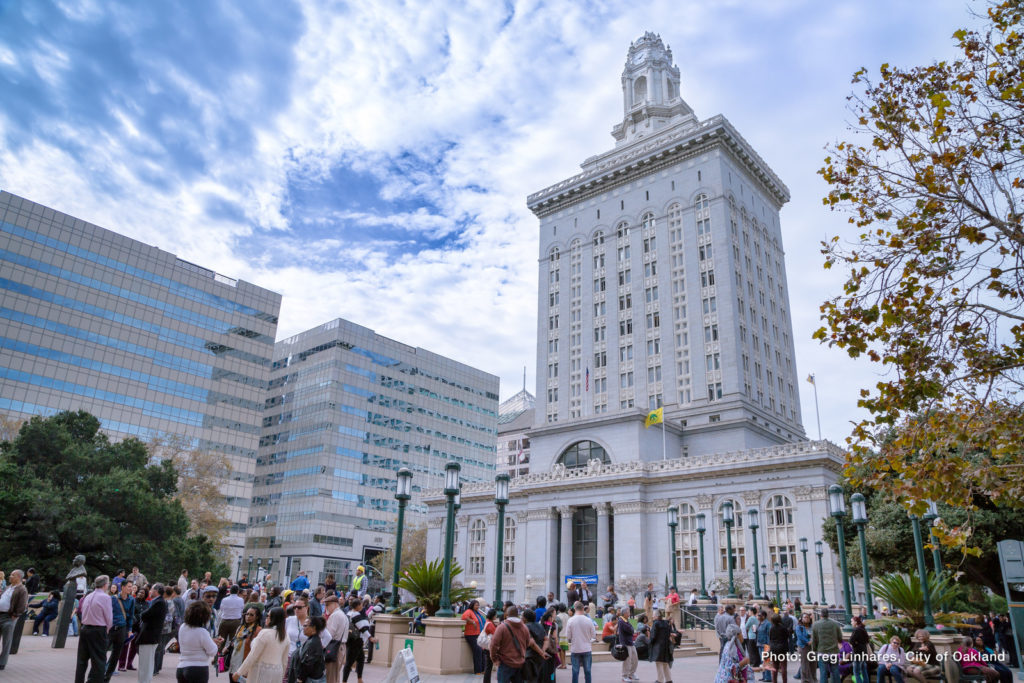 Photo courtesy of Visit Oakland
Free 90-minute walking tours of downtown Oakland will be offered every Wednesday and Saturday through October. The twice-weekly guided tours showcase the city's changing skyline, landmarks, churches, and high-rises. Tours meet outside of Oakland City Hall at 10:30am.
Getting there: City Hall is a mile from the Jack London Square Station. You can warm up your legs with this 15-minute walk or hop on the free Broadway Shuttle.
Spend Friday Night at the Museum – Oakland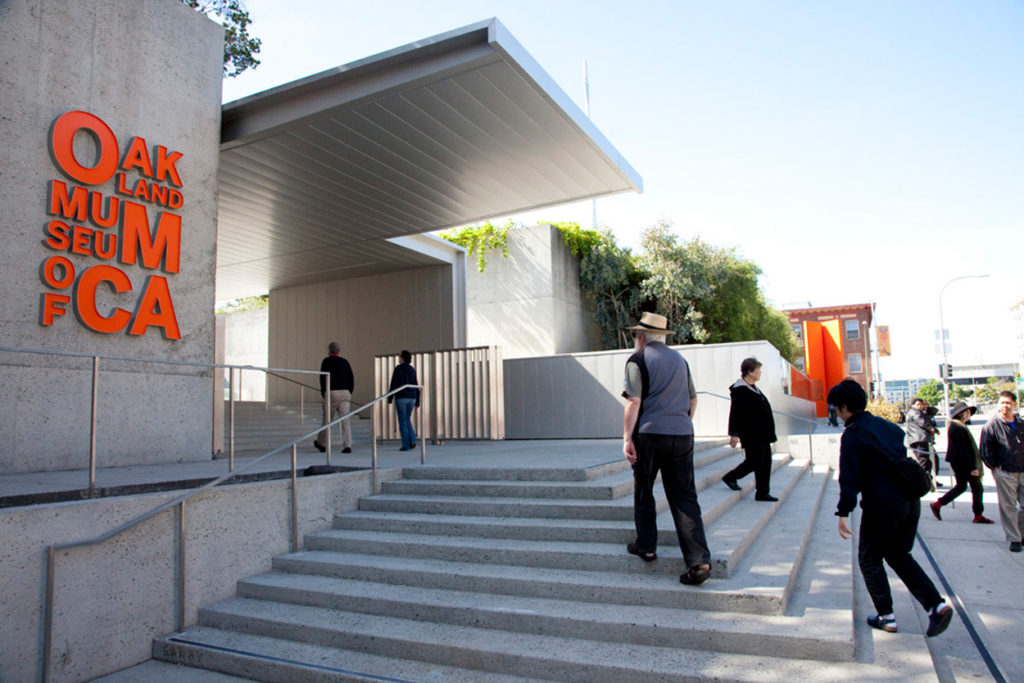 Photo courtesy of Visit Oakland
Friday Nights at OMCA offer discounted after-hours museum access, Off the Grid food trucks, beer, wine, music, and more family-friendly activities. Entertainment rotates among DJs, acoustic sets, and dance lessons for the musically inclined, while others can participate in art workshops for all ages. The party starts at 5pm and continues till 10pm.
Getting there: From the Jack London Square Station, it is a 15-minute walk to the museum.
Dance the Night Away in Jack London Square – Oakland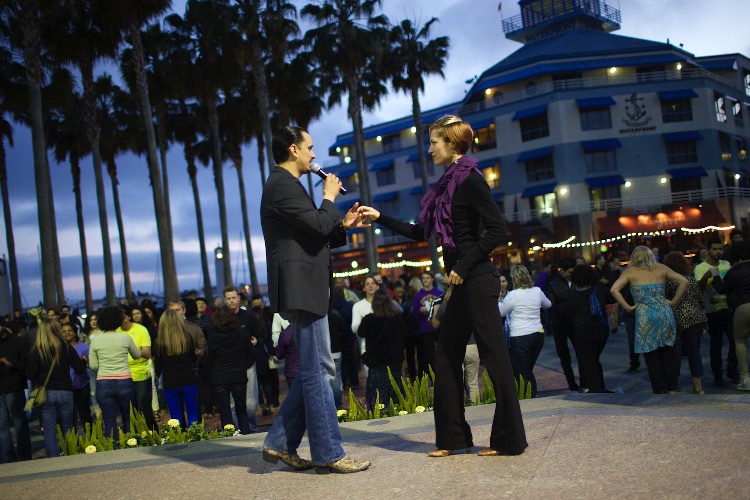 Photo courtesy of FunCheap SF
Dancing Under the Stars has begun on Fridays nights along the waterfront at  Jack London Square. You'll have the chance to take a free dance lesson and practice what you've learned at the party to follow. Each night will feature a different theme so there's always something new to learn and enjoy.
Getting there: The Jack London Square Station is just a short walk from the waterfront square.
Yerba Buena Gardens Festival – San Francisco



Photo courtesy of Yerba Gardens Festival
The Yerba Buena Gardens Festival will host free events throughout the summer. With shows for children, as well as musicians and performances for a wider age range, Yerba Buena continues to present an open and inclusive space in the middle of a hectic city.
Getting there: Take the dedicated bus out of Emeryville to the Temporary Transbay terminal or transfer at either Richmond or Oakland Coliseum to a BART train headed for downtown San Francisco.
Go to a Museum, for Free!  – San Francisco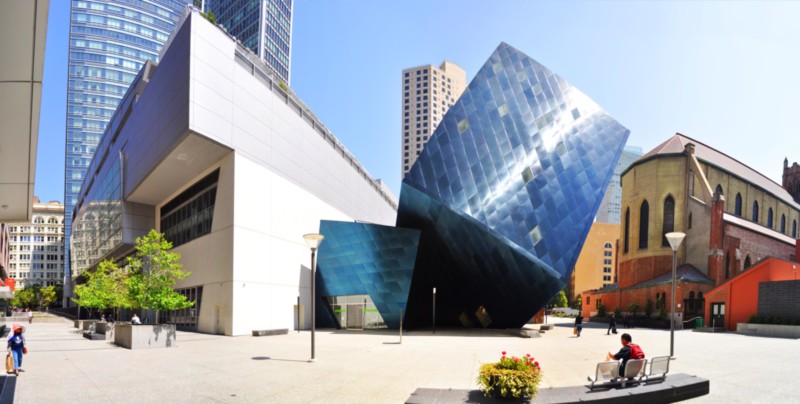 Photo courtesy of CJM
Entry fees can add up quickly, so before you plan your next trip to the museum check out the next "free entry" day on the calendar. Not all museums participate, though many do, and it may allow you to browse the gift shop with your savings. These free days are popular, so expect the museums to be busy!
Getting there: Although destinations will vary, take the dedicated bus out of Emeryville to the Temporary Transbay Terminal or transfer at either Richmond or Oakland Coliseum to a BART train headed for downtown San Francisco.
Take a Culinary Walking Tour – Berkeley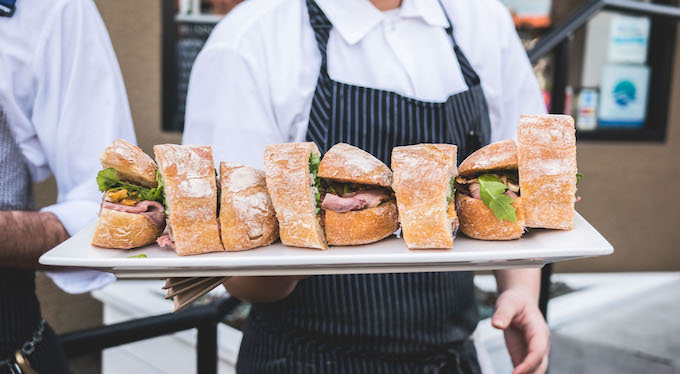 Photo courtesy of Edible Excursions
The birthplace of California Cuisine and farm-to-table eating, North Berkeley's Gourmet Ghetto is home to both long-established culinary icons and emerging edible enterprises. Guides with the Gourmet Ghetto Excursion will take foodies on a trek through Berkeley that is both tasty and informative. Your reservation confirmation will provide details on the eateries you'll be visiting.
Getting there: Passengers can ride to Berkeley Station and take AC Transit to the start of their tour or ride to Richmond or Oakland Coliseum where they can transfer to a BART train headed for Berkeley.
Go on a Ghost Hunt – Suisun City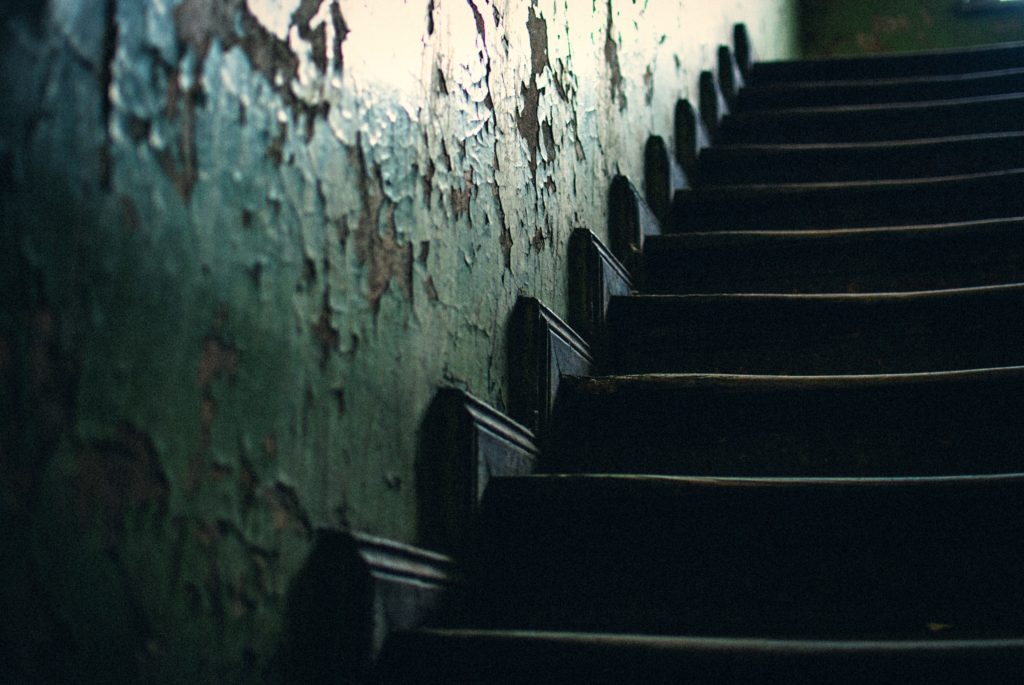 Photo courtesy of Erik Witsoe
The Suisun City Ghost Walk is a treat for both history buffs and paranormal enthusiasts. Created to be sometimes haunting, but always enjoyable, this interactive historical ghost walk is for those interested in the "less commonly known" events and urban legends of the area. The tour is approximately two hours and begins at 8pm on scheduled evenings found on the website.
Getting there: Ride to the Suisun-Fairfield Station and the tour begins a short stroll to the meeting point.
Savor Local Wines – Suisun City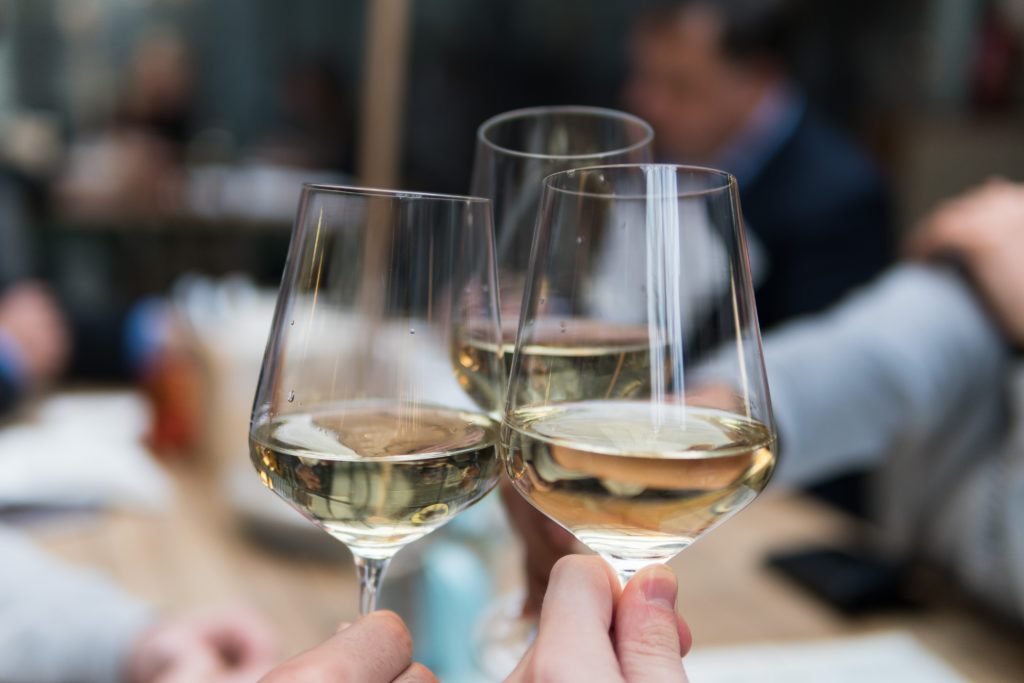 Photo courtesy of Matthieu Joannon
This weekly wine tasting event will feature local and regional wineries from the Suisun Valley and beyond! In addition to the sampling, live music, light appetizers, and lively conversation by the light of the area's largest outdoor fireplace will also be on the evening's agenda. This waterfront event convenes Thursday evenings, 5:30 to 7:30pm, through October.
Getting there: Ride to the Suisun-Fairfield Station, and the event is just a short stroll into town.
Grab a Blanket for Picnic in the Park – Davis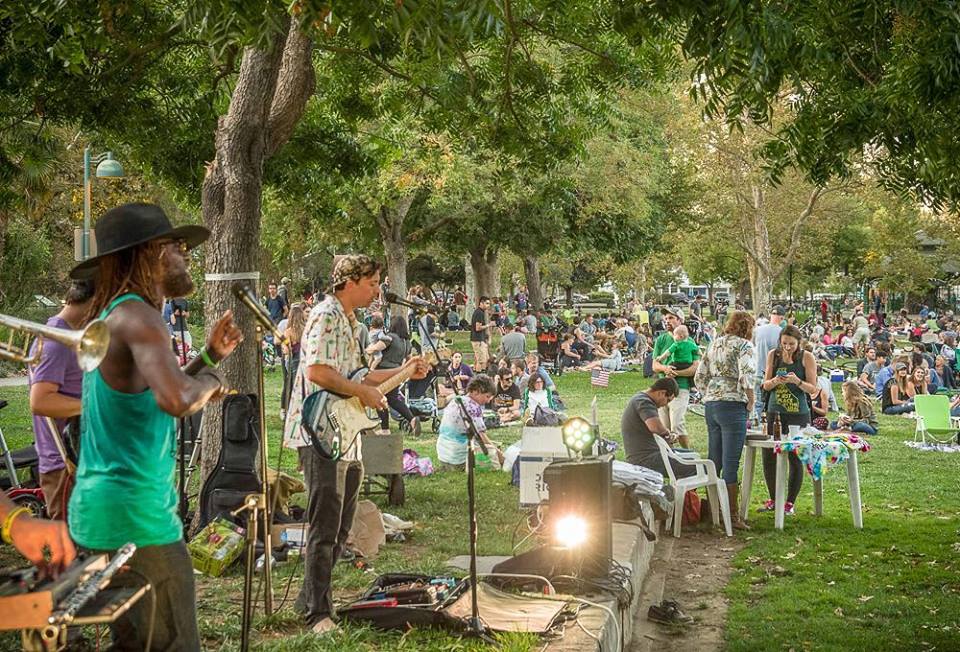 Photo courtesy of Davis Farmers Markets
The Davis Farmers Market extends its normal Wednesday hours, transforming into a festival of food, music, and fun. Picnic in the Park will run through October 24, at Central Park, from 4:40pm till sunset.
Getting there: Central Park is a 10-minute walk from the Davis Station.
Go on a Self-Guided Art Tour – Davis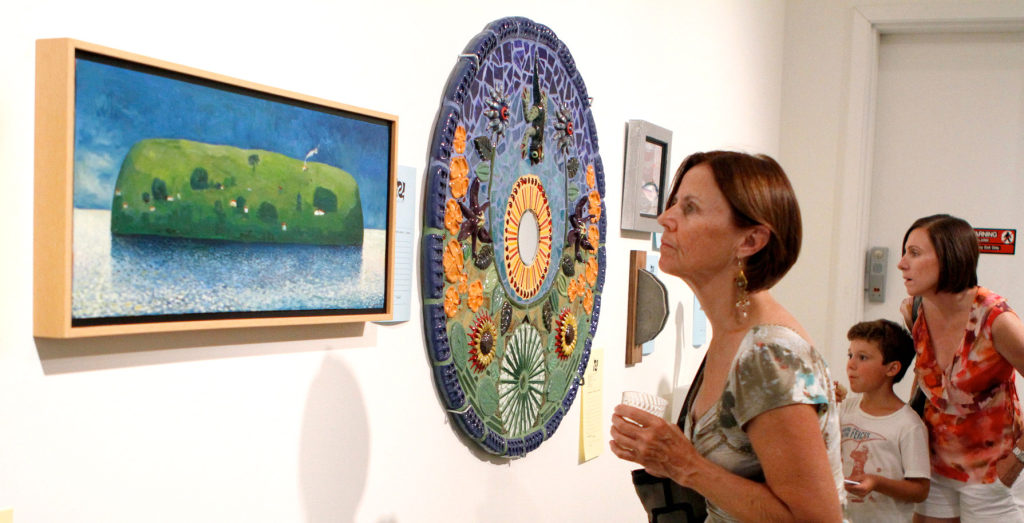 Photo courtesy of Davis Downtown
This evening of art takes place on the second Friday of the month in downtown Davis. Explore while taking a self-guided art walk that includes refreshments, live music, demonstrations, and introductions to the artists themselves. Various galleries and businesses will be participating between the hours of 5pm and 9pm.
Getting there: Ride to the Davis Station which is just steps from the downtown area.
Experience the Life of a Gold Rush Pioneer – Sacramento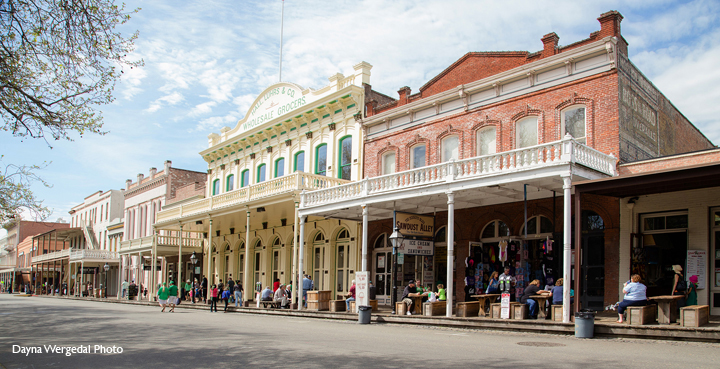 You'll become one of the real-life rascals who scratched and clawed to make Old Sacramento the center of the Gold Rush when you join the unique Gold Fever tour. Reliving Sacramento history in this interactive experience is fun for families and history buffs alike. Tours begin outside the Visitors Center on Saturdays and Sundays through the end of 2018.
Getting there: The Visitors Center is just a five-minute walk from the Sacramento Station.
Attend a Free Concert in the Park – Sacramento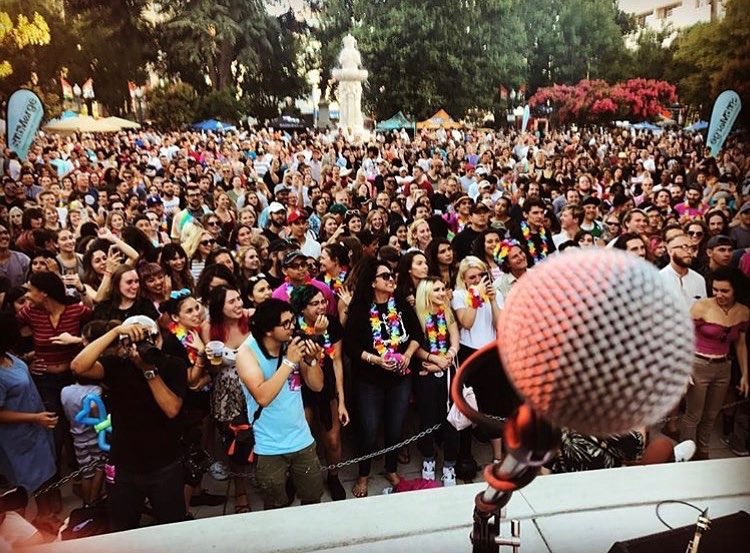 Photo courtesy of CITP
Concerts in the Park is the place to start a Friday night in Sacramento. Free concerts in Cesar Chavez Plaza provide a chance to get outside and hear music from local and national musicians. Shows will continue until the last Friday in July (July 27th).
Getting there: Cesar Chavez Plaza is just under a half-mile walk from the Sacramento Station.
Find it Fresh and Local – Various Stations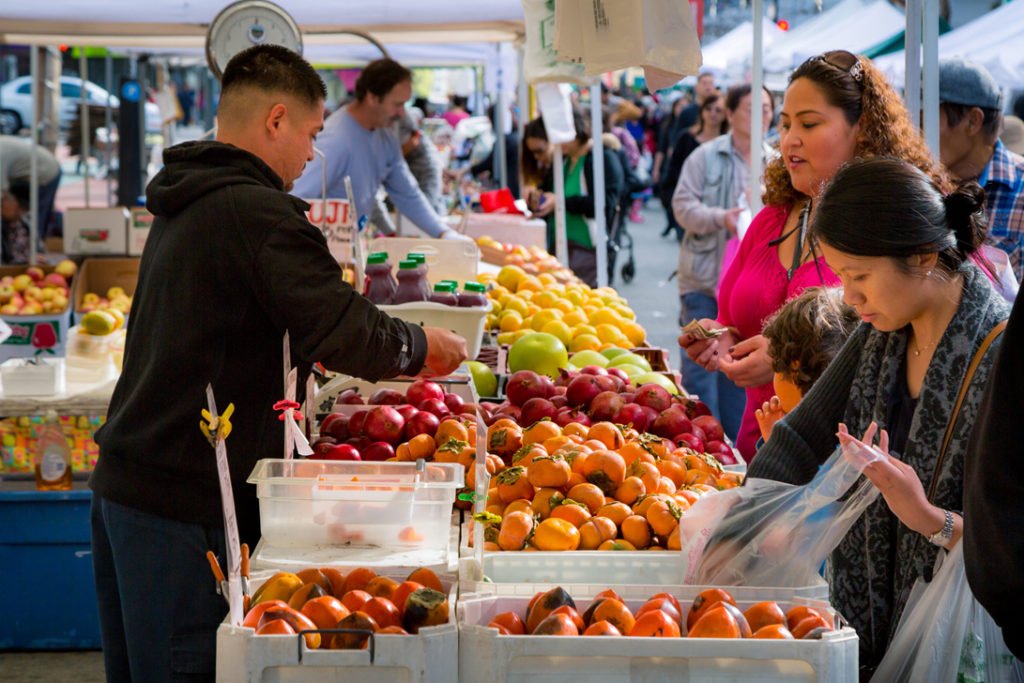 Photo courtesy of Visit Oakland
All along our route, all summer long, you'll have access to some of the Bay Area's best local produce. Check out our blog post for the markets nearest our stations. These markets aren't just for shopping, but also feature music, entertainment, and a chance to connect with local businesses.
Getting there: Various stations, see Shop Fresh and Local for more details.
Now that you know where you're headed this summer, book your train travel here!