April is National Volunteer Month, yet with California under lockdown due to the coronavirus pandemic, many organizations are no longer able to rely on the kindness, energy, and skills of their volunteers. In this especially challenging time, organizations need more help than ever to maintain the vital work they do in their communities. We've put together a list of non-profits along the Capitol Corridor route – from Auburn to San Jose – that you can support during the Coronavirus.
In most of these cases, monetary donations are best; however, some organizations (especially food banks) are still utilizing volunteers and accepting other types of donations. Supporting non-profits during the Coronavirus can come in many forms. With public health conditions and social distancing requirements changing regularly, we encourage you to check with individual agencies to determine how to best assist.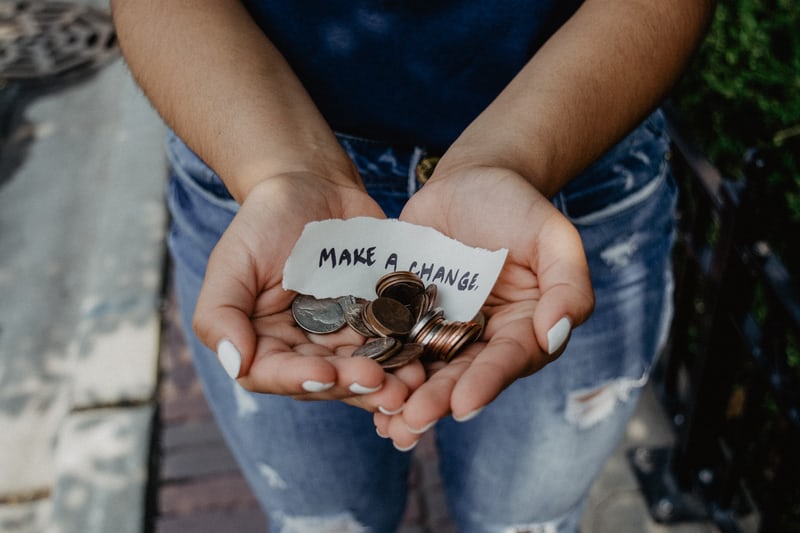 Placer Community Foundation, Auburn
www.placercf.org
Placer Community Foundation is committed to building philanthropic resources for the Placer County region through grant making, community leadership, and collaborative problem solving. They have set up a COVID-19 Response Fundto provide relief to the county's vital nonprofit safety net services.
Sacramento Food Bank & Family Services
www.sacramentofoodbank.org
Sacramento Food Bank & Family Services is the largest nonprofit provider of basic human needs in Sacramento County, offering educational opportunities and family support service to help people move toward a path of financial independence and self-sufficiency.
Davis Community Meals and Housing
www.daviscommunitymeals.org
Davis Community Meals and Housing provides low-income and homeless individuals and families with housing, food, and human services to help them rebuild their lives.
Yolo County Food Bank, Davis
www.yolofoodbank.org
Yolo County Food Bank and its many volunteers partner with growers, distributors, grocery stores, non-profits, and more to create an efficient network that delivers food to more than 5,000 people every month.
Feet First Foundation, Martinez
www.feetfirstnp.org
The Feet First Foundation in Martinez helps at-risk youth heal from anxiety, trauma, depression, and anger through the physical benefits of boxing and the emotional and mental benefits of character building. Feet First is providing live, interactive classes weekly for students during the shelter-in-place order.
Loaves and Fishes of Contra Costa, Martinez
www.loavesfishescc.org
Loaves and Fishes of Contra Costa provides community-based food programs, and since 1983, has served over 4.5 million meals to many thousands of hungry people throughout Contra Costa County. The organization also runs a culinary training internship program in partnership with the Martinez Unified School District.
Women's Cancer Resource Center, Berkeley
www.wcrc.org
The Women's Cancer Resource Center offers multilingual and educational opportunities, support groups, financial assistance, therapy, and more for women who are navigating the fight against cancer.
Prisoners Literature Project, Berkeley & San Francisco
www.prisonlit.org
The volunteer-run Prisoners Literature Project believes that everyone deserves the right to read and operates a nationwide program that directly sends prisoners the books they wish to read.
Alameda County Community Food Bank, Oakland
www.accfb.org
For over 30 years, the Alameda County Community Food Bank has stood by its belief that food is a basic human right. The organization distributes millions of healthy meals every year and is on the forefront of new approaches to ending hunger and poverty.
Bill Wilson Center, Santa Clara
www.billwilsoncenter.org
The Bill Wilson Center is a shelter and counseling center for homeless youth. With both long-term aid and drop-in services, the center empowers children and young adults with transitional group housing, education, and therapy.
Sunday Friends, San Jose
www.sundayfriends.org
Since 1997, Sunday Friends has been offering day-long programs on Sundays that bring together low-income families to work and learn together. Participants attend classes on financial literacy, parenting effectiveness, English literacy, health, nutrition, violence prevention, computer skills, and STEM education.
Silicon Valley Humane Society, San Jose
www.hssv.org
The "World's First Model Shelter " not only specializes in the best animal care practices, but also helps thousands of animals and owners through services such as adoption, vaccination, and educational services.
Feature photo by Chang Duong on Unsplash