You've come to the state capital of California. Whether you're visiting for politics or play, or this is the place you call home, we've all got to eat. On our list there's a place for any occasion, and what's most important, they are all within a 15-minute walk of the Sacramento Station!
Book your travel to Sacramento here and check out the places on our list!
Quick Bite Breakfast and Caffeine Jolt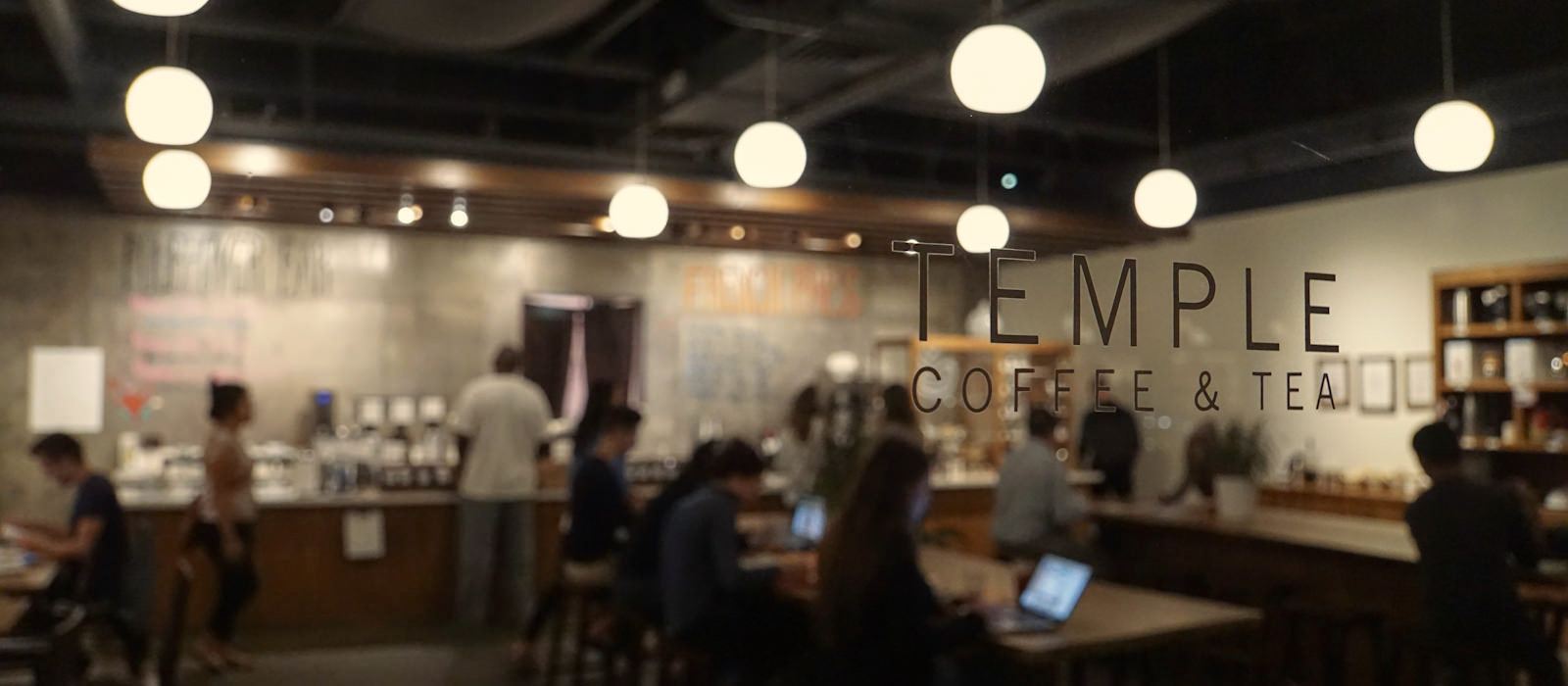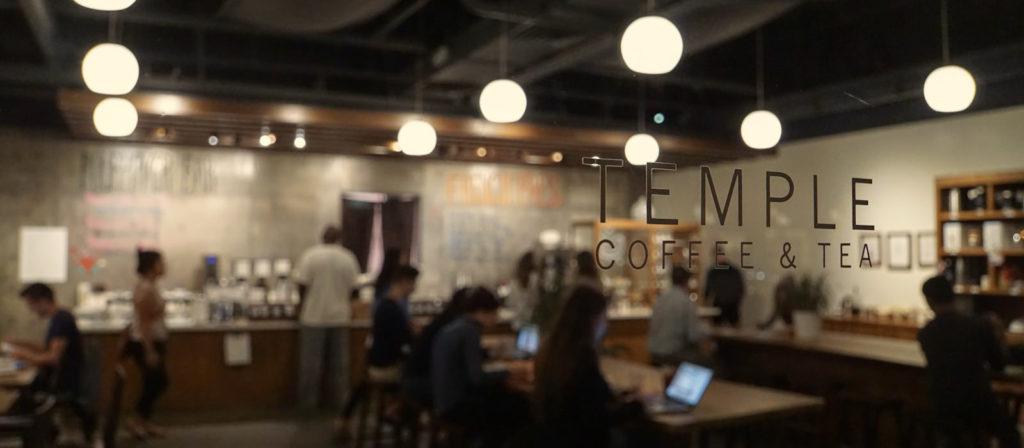 Temple Coffee Roasters
While Temple Coffee Roasters has grown to five locations over the past 10 years, it hasn't forfeited their serious vision of good coffee, good vibes, and good service. One full-time staffer spends most of the year visiting farms making sure all their coffee is being sustainably sourced and purchased. Their staff is knowledgeable about what they serve and are happy to answer any questions while you enjoy your morning joe.
Where is it? 1010 9th St, Sacramento
Steamers
If you're looking for a quick cup of coffee, or you want a full breakfast, Steamers in Old Sac can provide it. Since its establishment in 1994 the restaurant has expanded its menu and grown to accommodate its loyal customer base. It's a family-friendly spot that has all the classic breakfast items as well as a pastry case for something on the go.
Where is it? 101 K St, Sacramento
Old Soul Capitol Mall
Order ahead or drop by Old Soul Capitol Mall to satisfy your breakfast cravings. Their drink menu is varied and can accommodate the most eccentric coffee drinker in your group. They feature lighter fare options, including granola and fruit, or can fill you up with heartier options like carnitas breakfast sandwich  or their veggie quiche that rotates daily!
Where is it? 555 Capitol Mall, Suite 140, Sacramento
---
Time to Munch its Lunch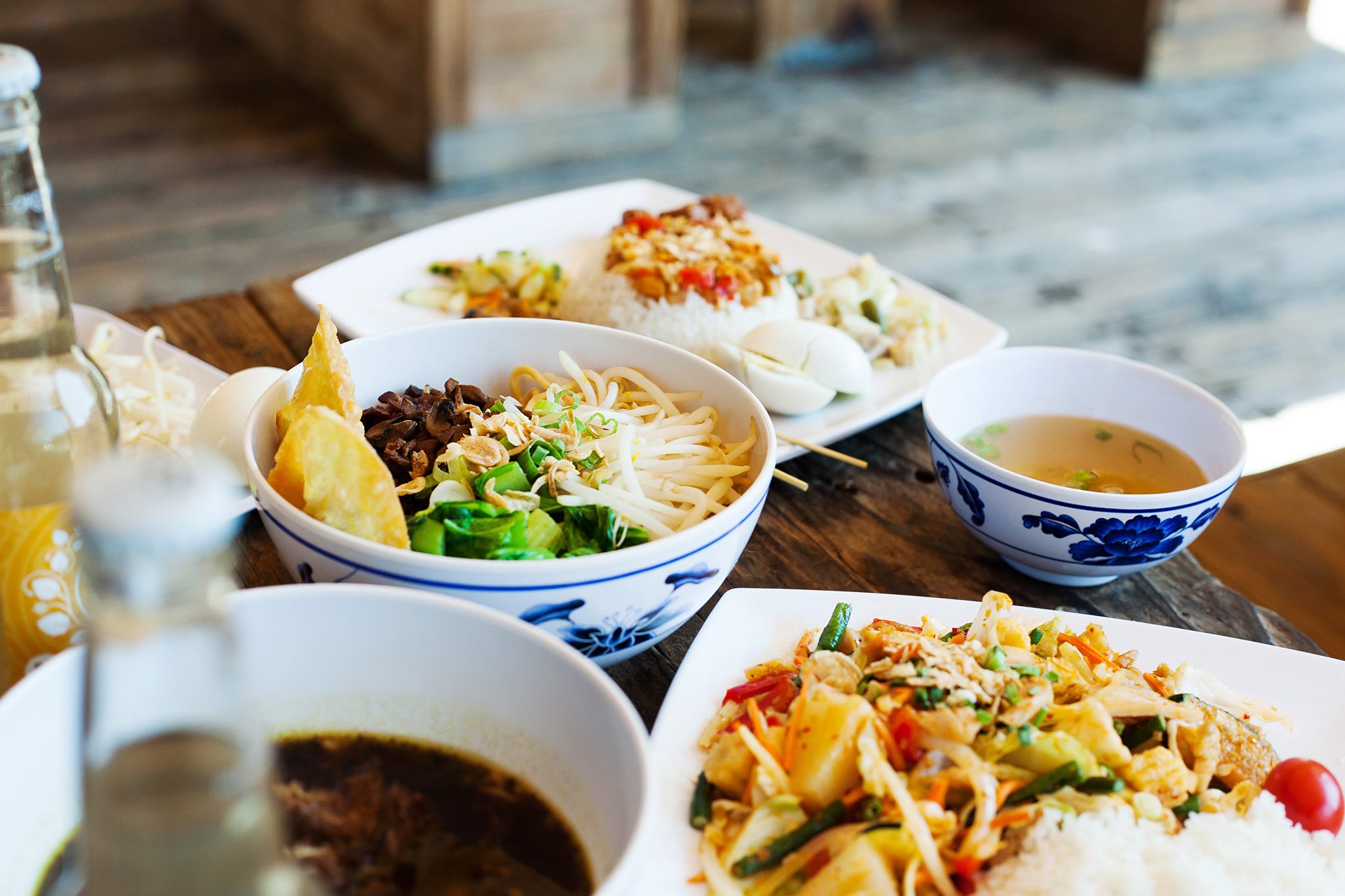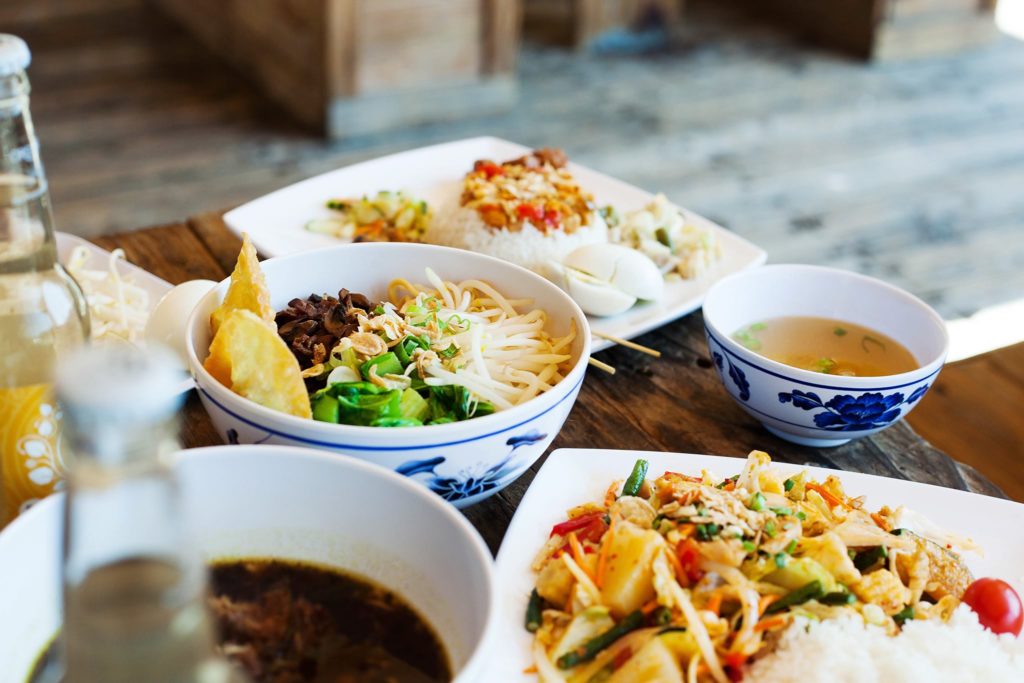 Bali Kitchen
Previously known as Indo Café, Bali Kitchen still offers the same fresh and delicious Indonesian flavors that they have been cooking up for over ten years. Located right near the water, the restaurant offers outdoor seating for patrons to enjoy on nice days. The locally-owned restaurant has a broad menu, so if you need help deciding what to order, don't hesitate to ask! The staff is always happy to make a suggestion.
Where is it? 1100 Front Street, Suite 150, Sacramento
Punch Bowl Social
If you're feeling like a little bit of this, or a little bit of that, try visiting Punch Bowl Social. While the nightlife there is very active with a full bar, satisfying meals, and evening bowling, another great option is to visit for lunch. Their menu really is one of a kind with combinations that will tantalize your taste buds. Who can say no to a plate of green chorizo fries? Or how about bacon wrapped shrimp and polenta? Not to mention the roasted beet salad. You won't have to worry about dinner if you come by for lunch.
Where is it? 500 J St Suite 100, Sacramento
Railroad Fish & Chips
This is where you can come to get your fried seafood fix. Railroad Fish & Chips serves up delicious comfort food. Yes, maybe a little heavy, but delightful all the same. The food is freshly made and with outdoor seating you can enjoy a great view of the American River.
Where is it? 1100 Front Street, Sacramento
---
Just a Snack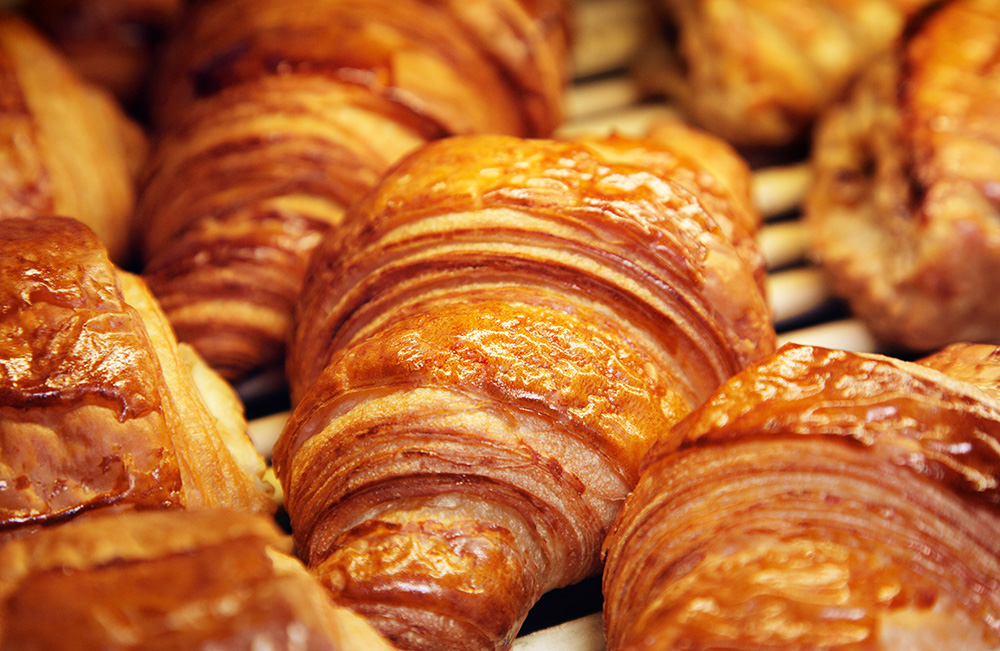 Estelle
For anyone yearning for a delectable delight that's only found in a French patisserie, then let Estelle transport you across the Atlantic. A wide selection of croissants, tarts, and cakes are a match for those whose fine palate is up for a challenge. And if you're looking for an excuse to host an afternoon of high tea, they have all of the accoutrements available as a package to make for a memorable event!
Where is it? 615 David J Stern Walk #100, Sacramento
Slice of Old Sacramento
The name pretty much gives it away, but most people aren't looking for surprises when they walk into a pizza parlor. Slice of Old Sacramento is a no-frills joint where you can sit and order by the slice or buy the whole pie. It's good service and good food, can't ask for much more.
Where is it? 1019 2nd Street, Sacramento
---
Gather Round, its Dinner Time
Burger Lounge
Calling all vegans and vegetarians. With a place named Burger Lounge, you might expect that the grass-fed beef would be the only star. Quite the contrary, they feature not one but surprisingly FIVE different burger options which are completely vegan and vegetarian friendly. And they have one burger on the menu that is a real S.O.B (Son of a Butcher)! This Impossible® burger is dressed with vegan cheddar, caramelized onions, pickles, and the Burger Lounge special sauce. No doubt, you'll want to wash this down with one of their dairy-free root beer floats. This burger joint really does have everyone in mind.
Where is it? 405 K St, Ste 230, Sacramento
Foundation
For classic Americana, look no farther than Foundation. Just a block from the Golden 1 Center, this is a popular stop for a sit down meal before heading to an event. The menu consists of your typical bar food, done well. This isn't the kitchen at your neighborhood dive. The large list of wines and cocktails will complement any meal.
Where is it? 400 L Street, Sacramento
---
5 O'clock Somewhere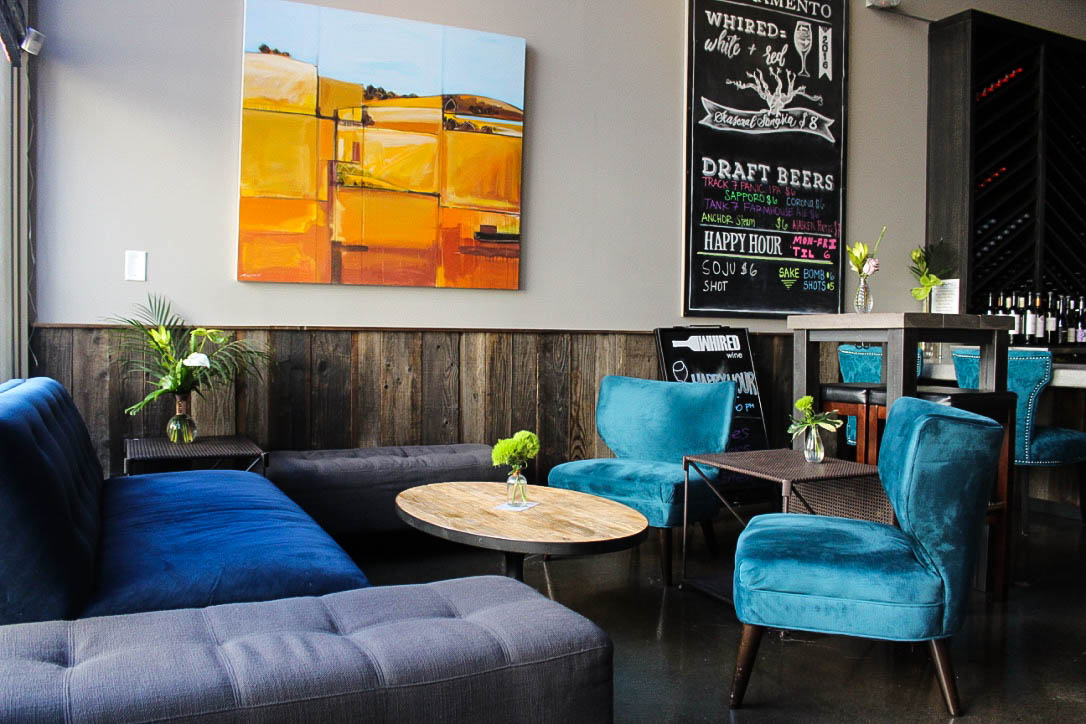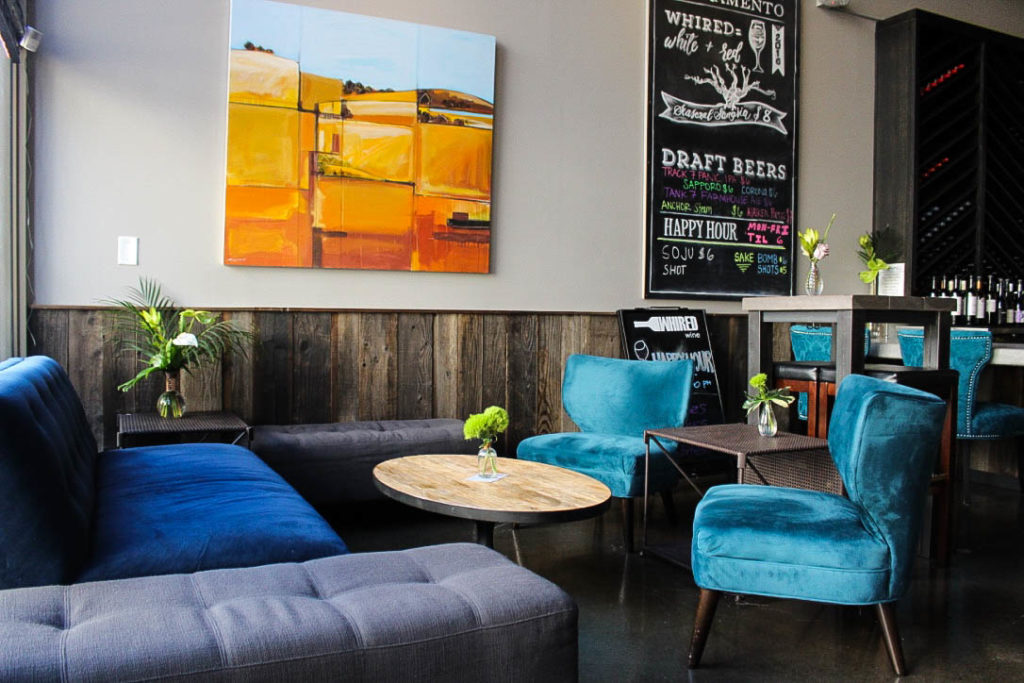 WHIRED Wine
Those looking for a glass of wine will enjoy browsing the menu at WHIRED. The bartenders are happy to offer suggestions, and if you can't settle on just one, take advantage of the wine flight. Check online for events as they often host live music in their small, modern space.
Where is it? 410 L Street, Sacramento
Takumi Izakaya Bar
Takumi is a solid spot no matter what time of day it is. However, happy hour is a great bet at this Asian fusion restaurant. With tapas style plates to share or full dishes if you're feeling like an early dinner, there are plenty of options. With a spacious layout, it's a perfect place to bring groups, while smaller parties will have the flexibility to sit at the bar.
Where is it? 826 J Street, Sacramento
Ten Ten Room
With a speakeasy air the Ten Ten Room draws its inspiration from midcentury cocktail recipes. It's a cozy place for a drink and a bite, and you can't beat a happy hour that starts at 3pm.
Where is it? 1010 Tenth Street, Sacramento
---
Sweet Treats

Danny's Mini Donuts
A local favorite that will always satisfy your sweet tooth, Danny's Mini Donuts are made fresh to order and difficult to put down. There is no seating, but that may be for the best, you might never leave!
Where is it? 900 2nd Street, Old Sacramento
Munchie's
If you're looking for salt water taffy you've got to make a stop at Munchie's. This candy store has it all but the main attraction are the barrels of taffy. Take some to snack on as you roam around Old Sac or save them for your next train ride. You won't be disappointed by the range of flavors you'll find!
Where is it? 122 J Street, Sacramento
Now that you know where to go it's time to visit Sacramento!