No car? No kayak or paddleboard? No problem! You can easily rent gear and get out on the water at several locations along our route, listed here from south to north. In addition to the areas walkable from our train stations, you can also take advantage of our dedicated bus connections (or use other convenient transit options) to reach Northern California's top aquatic destinations.
1. The Oakland Estuary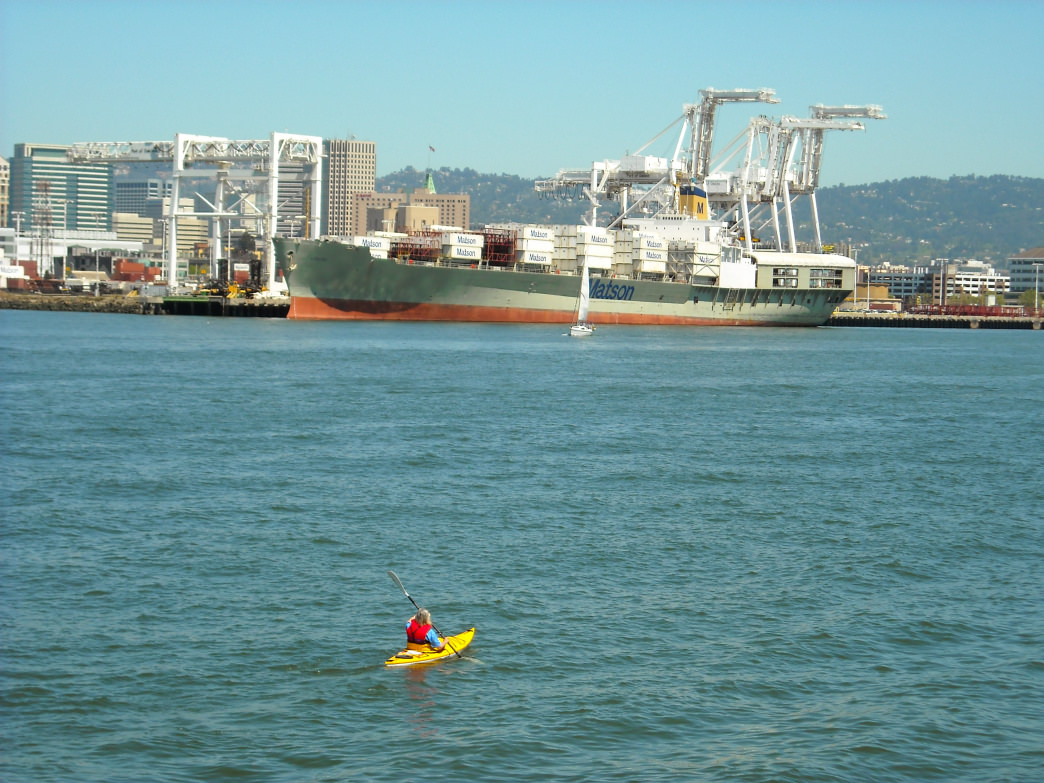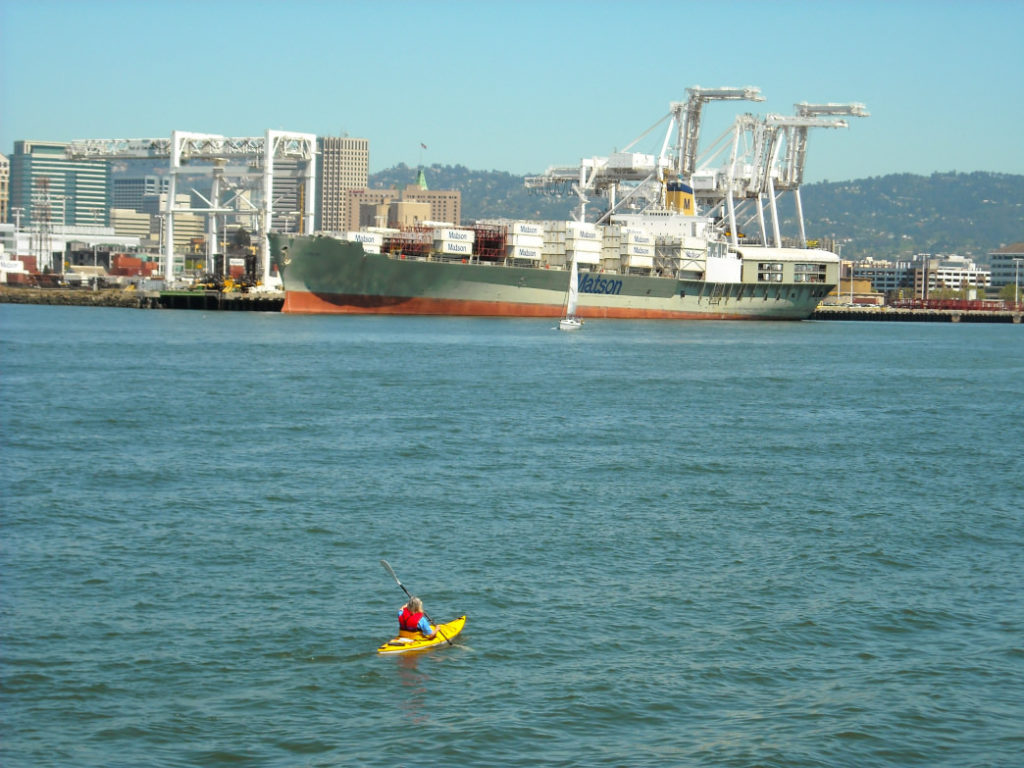 Nearest Station: Oakland Jack London Square
Despite the busy marine traffic, the Oakland Estuary is one of the best urban paddling spots in the San Francisco Bay. Explore a graveyard of sunken ships, and be on the lookout for seals, leopard sharks, and bat rays as you paddle along. Circle Coast Guard Island, and dock for lunch overlooking the marina at Quinn's Lighthouse Restaurant & Pub.
Just three blocks from the Oakland Jack London Square Station is California Canoe and Kayak, where rentals of paddleboards and single or double kayaks range from $25 to $50. The long-standing company supports local nonprofits, including Friends of the River, the Tuolumne River Trust, American Whitewater, Save San Francisco Bay, Rivers for Change, and many others who work to preserve a clean, healthy coastal environment.
---
2. Carquinez Strait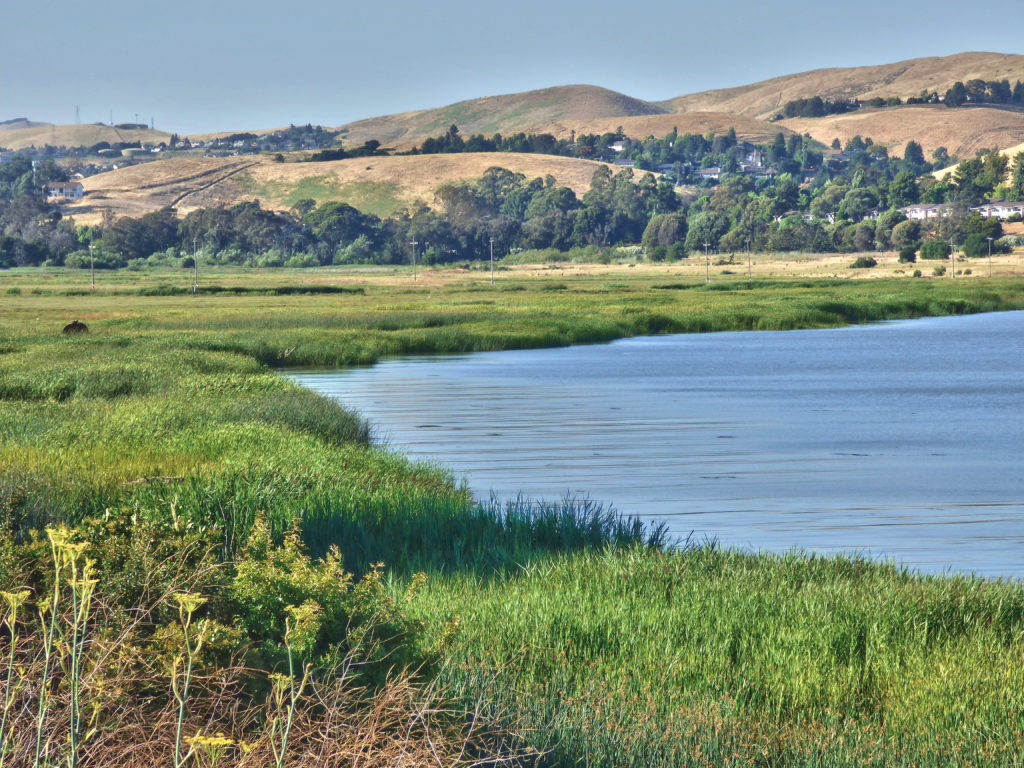 Nearest Station: Martinez
Among the protected wetlands and coastal bluffs of Carquinez Strait, the Sacramento and San Joaquin rivers meet. We do advise newbies that the currents and tides can be difficult to navigate and there is currently no class or rental service.
For those who are seeking a thrill on the water, you can head a little farther out to glide past reeds and cattails to likely spot snowy egrets, sandpipers, and long-legged stilts. Head to Shipwreck Beach and see the skeletal remains of The Forester, a four-masted sailboat, before you take a long arc back to the marina.
---
3. Suisun Marsh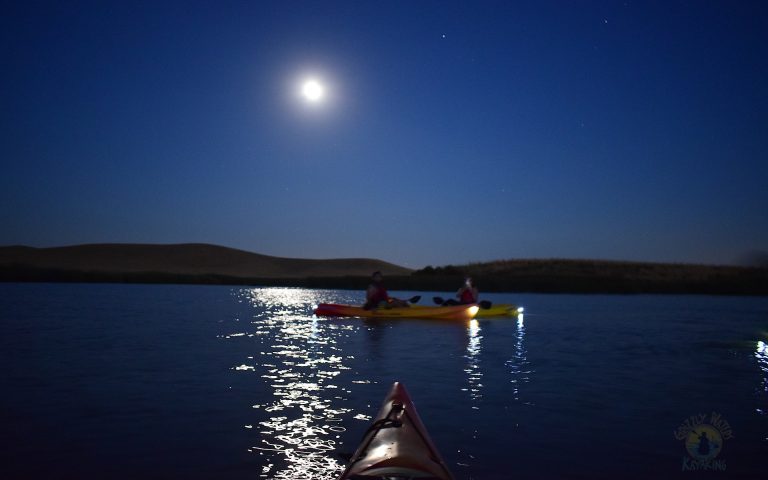 Nearest Station: Suisun-Fairfield
The state-protected Suisun Marsh is the largest brackish-water marsh on the West Coast. The marsh serves as a vital stopover for migratory birds on the Pacific Flyway, which stretches 10,000 miles from the Arctic to Patagonia. A large part of the Bay Area Water Trail flows through Suisun, making it an excellent place for birding, as well as for watersports.
Grizzly Waters Kayaking, located on the Suisun City Waterfront (a quick stroll from Suisun Station), is named after the Grizzly Island Wildlife Area within the marsh. Grizzly Waters' mission is to "make people aware of their surroundings and get connected to the community". Rent a single kayak or stand-up paddleboard hourly for $25, or all day (8 hours) for $90.
Grizzly Waters also offers take-away rentals if you want to explore other areas on your own. Their services include everything from rentals and basic lessons to team-building, special fireworks and full-moon tours, and even stand-up paddleboard yoga! Reservations are recommended.
---
4. Lake Natoma

Nearest Station: Sacramento
Late summer and fall are the best times to go to Lake Natoma, a paddlers' haven off the American River. The crowds have thinned, the air has cooled, and it seems like even the sunsets are more pleasant. From the Sacramento Station, you'll connect with a free Transit Transfer to SacRT's Gold Line heading eastbound to Sunrise Station. The ride is about an hour, but it's worth it.
While most of the American River near Sacramento is congested with motorboat traffic, Lake Natoma's five mile-per-hour speed limit makes it a perfect sanctuary for kayakers and stand-up paddleboarders. Your view from the water will feature wildflowers, deer, wild turkey, huge trout, turtles, herons, and even the occasional bald eagle.
Kayak and paddleboard rentals are available at California Canoe and Kayak's Rancho Cordova location for $15 to $25 on Fridays and weekends. Local shop Current Adventures offers a series of calm water kayak classes, including one for ages 50 and up. The Lake Natoma location is closed for the remainder of 2020. Cost ranges from $50 to $80 per person, including equipment. This may be the best option for those new to the area. Guides will also show you the secret areas accessible only by kayak.
---
5. Lake Tahoe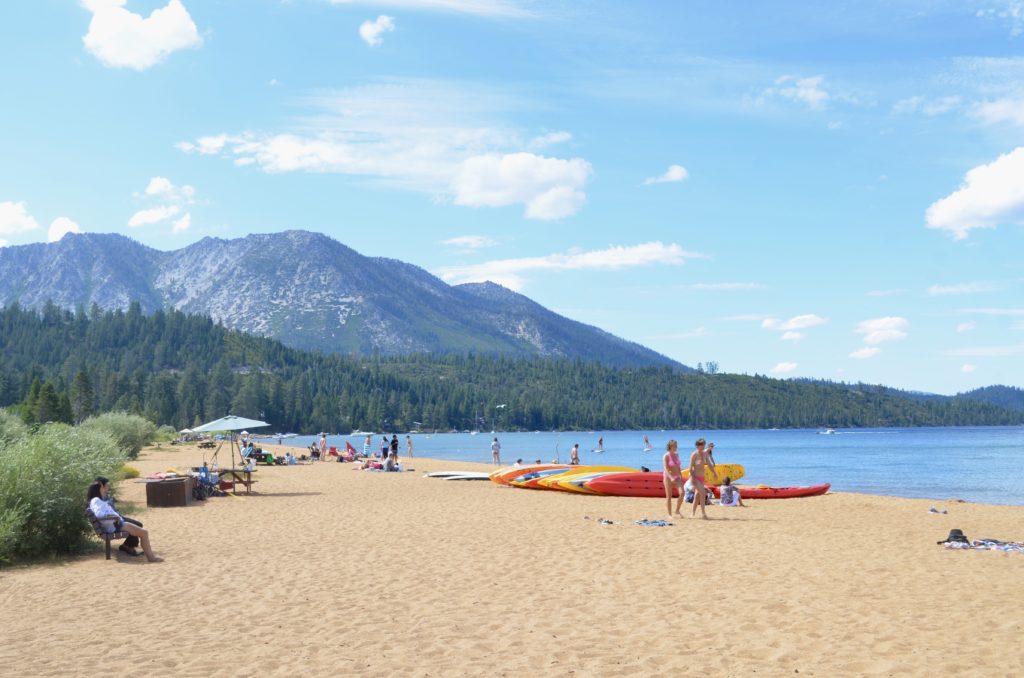 Nearest Stations: South Y Transit Center (South Lake Tahoe) or Truckee Depot (North Lake Tahoe)
As the US' sixth-largest lake by volume (after the Great Lakes), Lake Tahoe is an ethereally calm, clear miniature-ocean surrounded by monumental, majestic forested mountains, making every view on and off the lake postcard-perfect.
Many people do not realize you can get to Lake Tahoe on the Capitol Corridor! Ride the train to Sacramento Station, where you'll connect to a dedicated bus that takes you to South Y Transit Center (on the southern side of the lake). If you want to check out North Shore instead, the Capitol Corridor also has a connecting bus at the downtown Truckee train depot.
Head to the Timber Cove Marina Kayak Tahoe or South Tahoe SUP, both a 20-minute bus ride from South Y Transit Center, to rent a paddleboard or kayak. They're $25 for the first hour, and the price only goes down from there. Enjoy the morning calm and get 20% off your rental with Kayak Tahoe's Timber Cove Early Bird Special; just get there at opening time and return equipment by 11 am. Want a professionally-guided, all-inclusive adventure?
From the rental spots, there are plenty of top-notch, easily-accessible paddling destinations, including Pope Beach by Camp Richardson, where you can gawk at the multi-million dollar shorefront properties, and Baldwin Beach, a dog-friendly stretch next to Taylor Creek.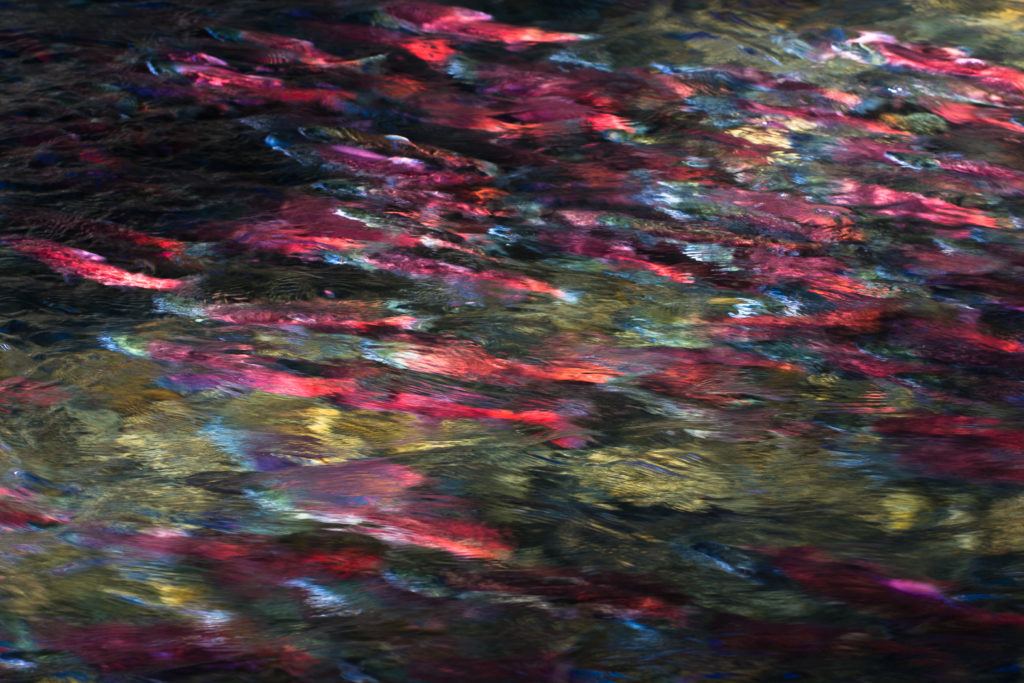 Each fall, on the south shore, kokanee salmon transform from silver to fiery vermilion as they swim from the lake into Taylor Creek. The annual event attracts bears, bald eagles, mink, and other hungry animals to the area and makes for some exciting wildlife viewing. Throughout the year, Taylor Creek is a popular site for environmental education and conservation programs.
---
This article was first published in 2016 and was updated by Anna Michel in May 2019.