According to a recent survey, most Capitol Corridor riders are looking forward to returning to the train and all its amenities, despite uncertainty about what their commute or regional travel needs may look like in the upcoming weeks and months.  
Conducted in late May 2020 with 410 responses, the online survey was designed to learn more about our riders' travel patterns during Northern California's shelter-in–place orders due to COVID-19, and their plans for travel as businesses and activities open up. We also wanted to get a sense of how passengers were feeling about returning back to the train, as well as what health and safety measures they hope to see on trains, buses, and at the stations. 
Nearly 40% of those surveyed indicated that they expected to be back on the train 4 to 7 days a week once it is safe to travel while expressing concern for the health of themselves and fellow riders.  Keeping our trains, buses, and stations extra clean is our number one priority, and we have launched a Health and Safety page for riders to get updated information on how to travel safely.  
Recent health and safety initiatives include more frequent air filtration on all rail cars and rigorous cleaning in bathrooms, onboard trains, buses, and at the station to guarantee every surface is spotless. Hand sanitizer is available in these spaces as well. We have also added social distancing signage, protective plexiglass barriers, and encourage contactless ticketing via our website and mobile app to allow for proper social distancing each step of your journey.  
Commuting has also gotten easier, with changes such as our 10-Ride ticket extension, which increases the time to complete all one-way trips from 45 to 60 days. It is improvements like these that make riding the Capitol Corridor safer and more convenient during these unsure times. 
We appreciate the feedback we received from those who took our survey. See the key highlights below.
You can also find all questions and responses to the Capitol Corridor Survey here. 
Survey Highlights
Question I: Have you continued riding the Capitol Corridor for essential travel during the Shelter-in-Place orders?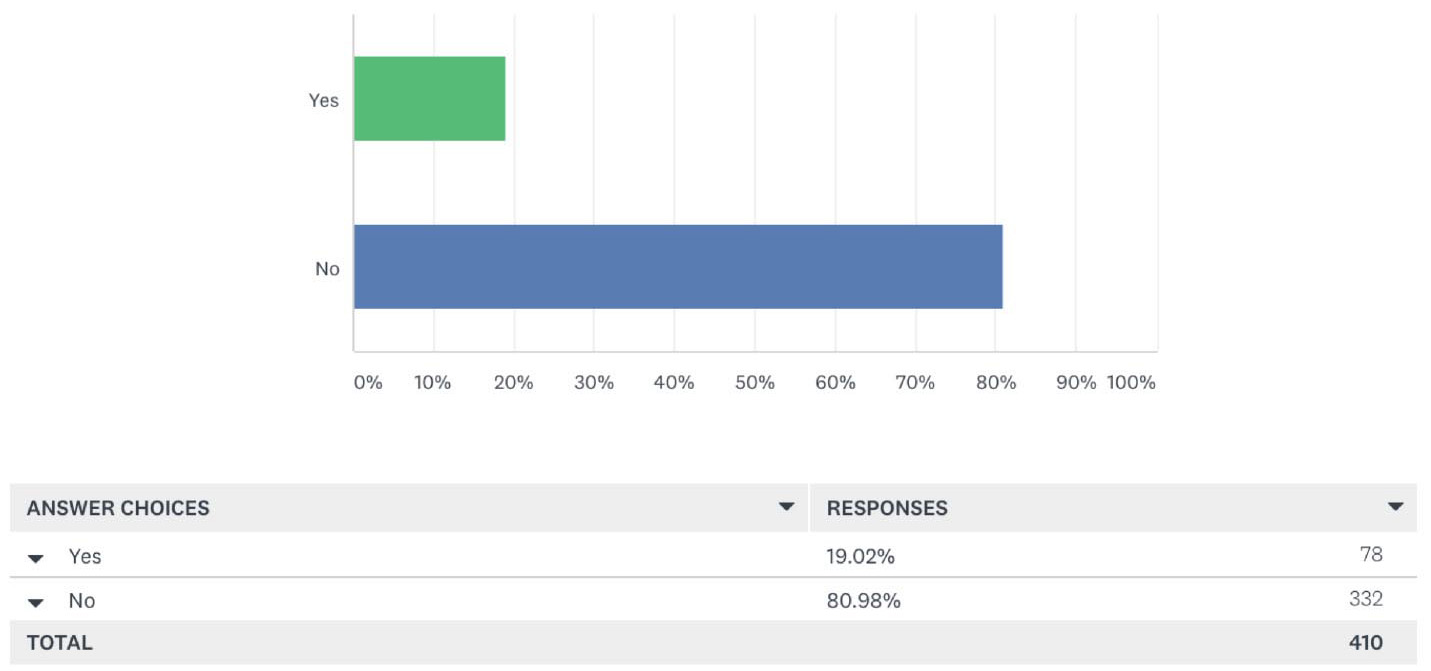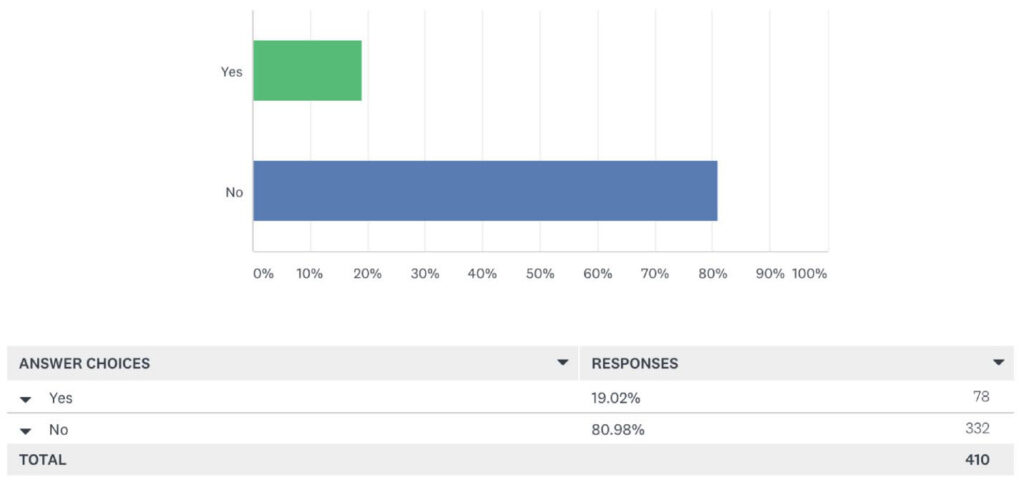 Question III: Some employers are allowing employees to work remotely even after the SIP orders have been lifted. How long do you expect to continue working remotely after those orders have been lifted?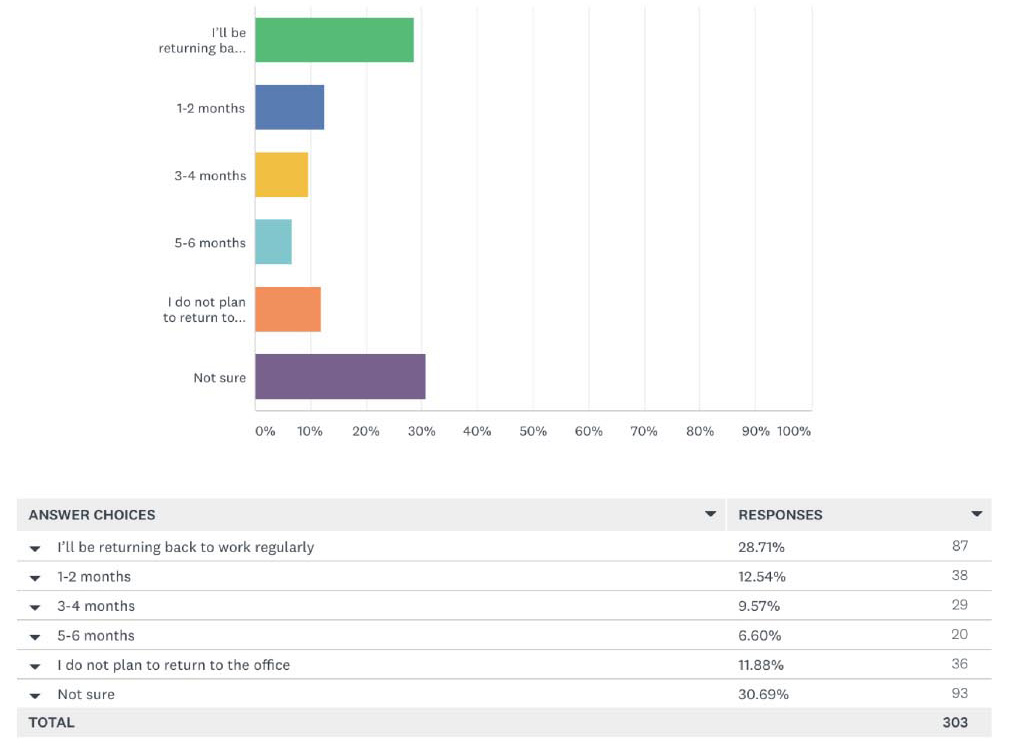 Many Capitol Corridor riders either hop to return soon or are still unsure what their commutes will look like.
Question IV: Please provide one word to describe how you feel about returning to ride on board Capitol Corridor trains?

Passengers are a healthy mix between excited and nervous to travel in the time of coronavirus
Question VI: How often do you anticipate riding the Capitol Corridor once the SIP orders have been lifted?

Many riders anticipate riding regularly once it is safe.
Question VII: What type of health and safety precautions would you like to see the Capitol Corridor implement upon reopening? Please describe.

Survey participants will be happy to know that masks are required on trains and that we have taken measures to allow passengers to social distance and sanitize properly.
Question XI: What else would you like to see that would make you feel comfortable riding Capitol Corridor trains?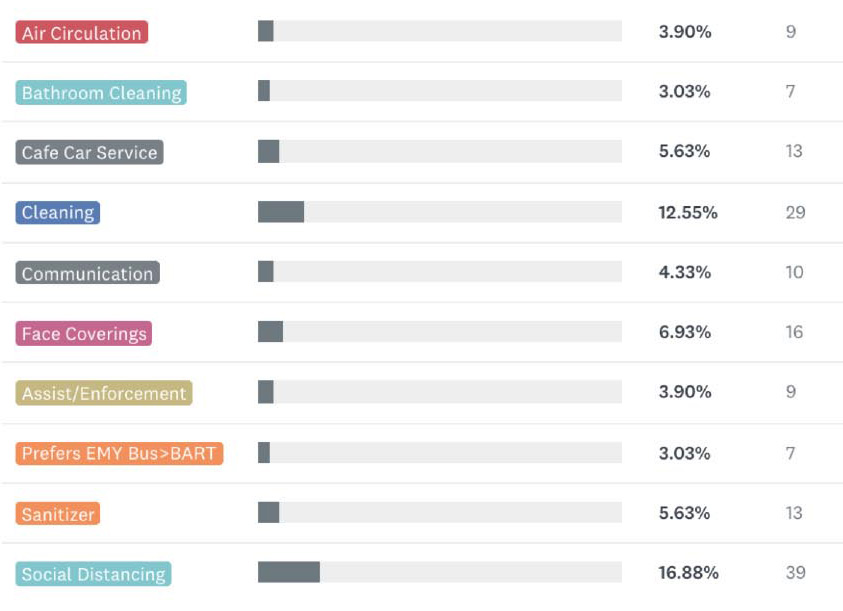 In addition to individual actions to fight the spread of Coronavirus, our survey finds that riders have expectations on how we can improve onboard cleaning and air circulation to keep everyone safe.