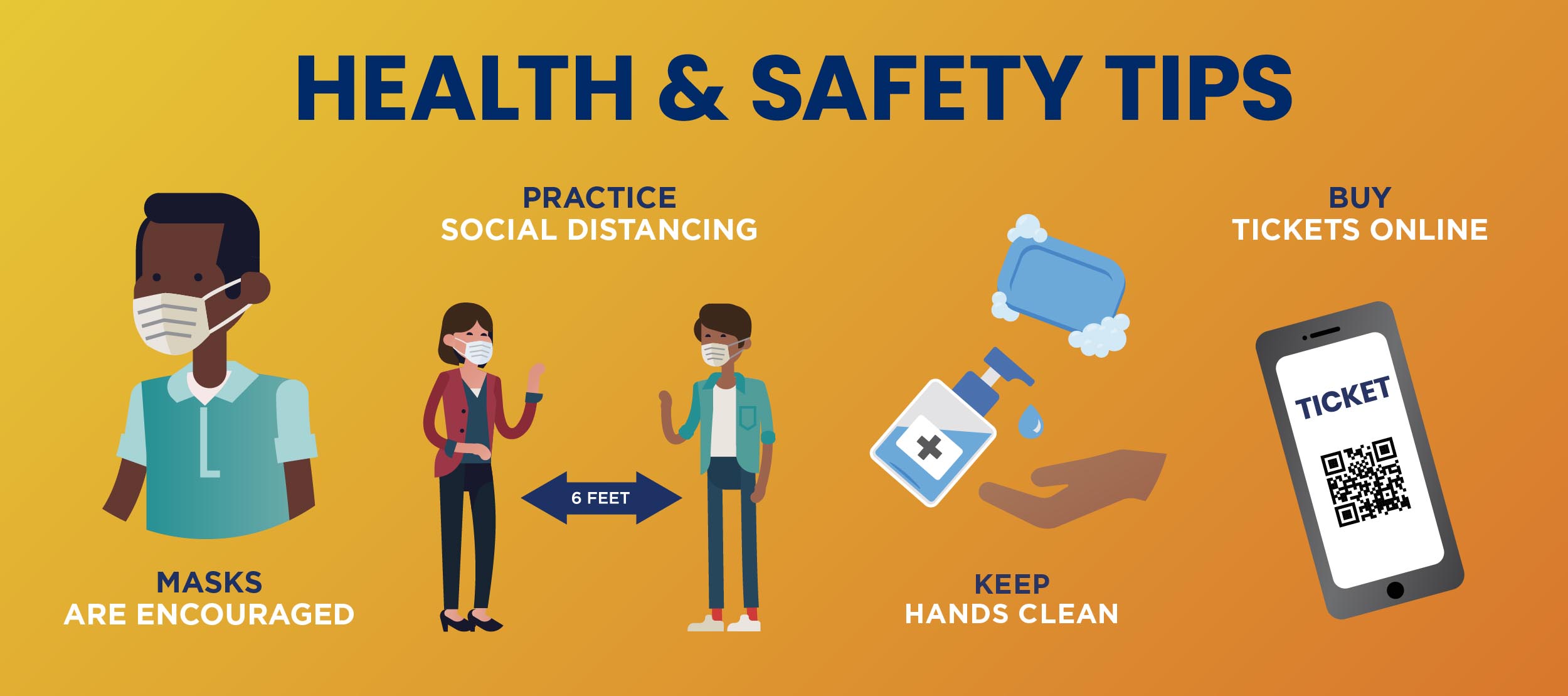 ---
Your health and safety are important to us. Since the coronavirus outbreak in March 2020, we have worked closely with Amtrak, our operating partner, to minimize risk and keep passengers and employees safe by implementing the following guidelines and cleaning protocols.
On Board and at the Station
Enhanced Cleaning: Trains, buses, and stations are being rigorously cleaned multiple times a day. This includes using virus-killing disinfectants to wipe down handrails, doorknobs, Ticket Kiosk kiosks, and surfaces at seating areas.

Hand sanitizer and bathrooms: All trains, buses, and stations have hand sanitizer dispensers and disinfectant wipes available for passengers and employees. Bathrooms on board trains and at some stations provide hot water and foaming soap for washing hands.


Air filtration: Each rail car has a dedicated HVAC system that fully exchanges air up to 22 times an hour, and staff is changing out filters every five days.

Face covering:  As of 4/18/22, the Federal Mask mandate is no longer in effect. Current Amtrak policy encourages and welcomes use of masks but it is not required.


Train capacity: To facilitate social distancing, the Capitol Corridor continues to maintain normal, pre-COVID train lengths. Staff is monitoring ridership daily so adjustments can be made if trains become too crowded.

Social distancing

: Please maintain a safe distance of at least six feet from others. Train conductors and bus drivers are available to help you find an appropriate socially distanced seat. In addition, signage and floor markers have been placed in staffed stations to indicate safe distances for customers.

Protective barriers have also been installed at tickets counters at all of the staffed stations.

Cashless payments and transfers: Cash payments are not being accepted in stations or on board trains until further notice. The safest and easiest way to purchase tickets is at CapitolCorridor.org, Amtrak.com, or via the Amtrak app.
Tips for Staying Healthy
Follow these guidelines to reduce the spread of coronavirus, flu, and colds in general:
Wash hands frequently 

with soap and water for at least 20 seconds. If you can't wash your hands, use hand sanitizer.

Cover your cough or sneeze:

When sneezing or coughing, use tissues and promptly dispose of them or cover your mouth with your sleeve or elbow.

Stay home:

If you are feeling ill, please try and avoid being out in public and stay home until you are feeling better.
If you would like more information on the coronavirus and on staying healthy, please visit the Center for Disease Control website.