'Tis the season for holiday events and attractions across California, including parades, light displays, toy drives, and more.
We've partnered with our sister train routes in California – the Amtrak San Joaquins and the Pacific Surfliner – to find the best holiday events and attractions throughout the state.
Trade road trip hassles for scenic views, comfortable onboard amenities, and quality time with family and loved ones when you travel by rail! 
And here's a reason for more cheer: California Everyday Discounts can help you save 15 percent or more on your trip, whether you want to explore the San Francisco Bay Area, the Central Valley, or sunny SoCal. Simply find a destination that you like, plan your trip, and save! 
Here are our top picks for holiday fun, starting in Northern California and making our way south: 
Northern California/San Francisco Bay Area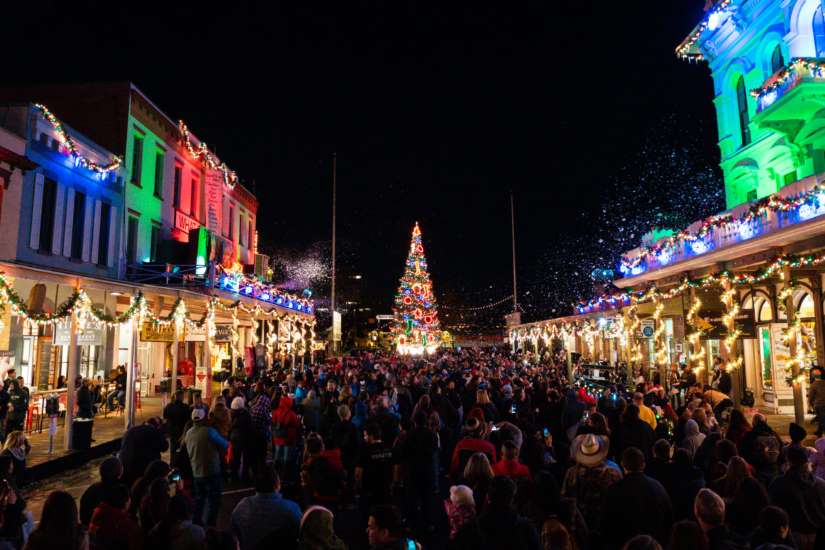 Theatre of Lights (Nov. 24-Dec. 24): Theatre of Lights is a free holiday celebration in Sacramento inspired by California's "Wild West" history. See historical buildings light up with color, along with a 60-foot Christmas tree, and enjoy a live-action retelling of "Twas the Night Before Christmas". 
How to get there: Take the Capitol Corridor or San Joaquins to the Sacramento Valley Station. From there, it's a short walk to the Old Sacramento Waterfront. 
Kristi Yamaguchi Downtown Ice (Nov. 19-Jan. 9): Come celebrate the holidays and make lasting memories in the only ice rink in the world surrounded by 32 palm trees – affectionately known as the Circle of Palms.  
How to get there: The ice rink is a 15–20-minute walk from the San Jose-Diridon Station. Alternatively, passengers can transfer for free (just show your Capitol Corridor ticket) to the Valley Transportation Authority (VTA)'s Green Light Rail and travel to the San Antonio Station, which is a 3-minute walk to the ice rink. 
San Francisco Ballet Nutcracker (Dec. 10-30): The San Francisco Ballet's performance of the Nutcracker is one of the most anticipated events of the holiday season. Come see the oldest ballet company in the country tell the world-famous holiday story about the wonder of childhood. 
How to get there: Take the Capitol Corridor train to the Richmond Station or Oakland Coliseum Station, then connect to Bay Area Rapid Transit (BART) and ride to BART's Civic Center station. It's a 5- to 10-minute walk from there. (Please note that travel on BART requires a separate BART fare.)  
The Central Valley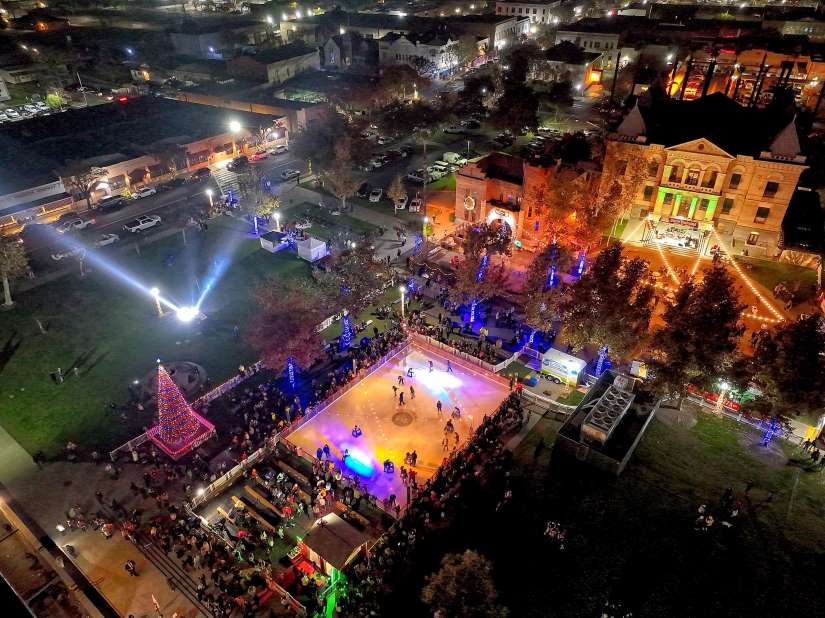 Sacramento Downtown Ice Rink (Ongoing Through Jan. 16): Put on a pair of skates and glide on a festive outdoor ice rink in the heart of Downtown Sacramento! There are plenty of great restaurants and shops nearby, so grab a bite and do some holiday shopping, too! 
How to get there: Take Capitol Corridor or San Joaquins to the Sacramento Valley Station. The station is just a few blocks from the Downtown Ice Rink. 
Stockton's Annual Light Boat Parade (Dec. 4): Come kick off the holidays at a special event right in downtown. Watch boats covered in bright lights and holiday decorations cruise down the delta, enjoy live performances, and take part in the tree lighting ceremony. 
How to get there: Ride San Joaquins to the Stockton Station, and then use a ridesharing service to get to the Weber Point Waterfront. 
A Weekend in Snowy Yosemite (Ongoing): For a truly serene escape from the holiday hustle and bustle, take a trip to Yosemite, one of California's beloved national parks. Hike, play in the snow, or simply enjoy quiet solitude. There are cabins that offer a cozy retreat. 
How to get there: Take San Joaquins to the Merced Station. Once you arrive at the station, transfer to Amtrak Thruway Bus (Route 15), which takes you directly to Yosemite Valley. 
Winter Wonderland (Ongoing Through Jan. 9): This holiday season, the City of Hanford Parks and Community Services is bringing a real ice rink into Civic Park. After some ice staking, grab a hot chocolate, take a photo with Santa, enjoy live entertainment, and join other festivities.  
How to get there: Take San Joaquins to the Hanford Station. From there, it's a quick five-minute walk to the holiday fun.   
Southern California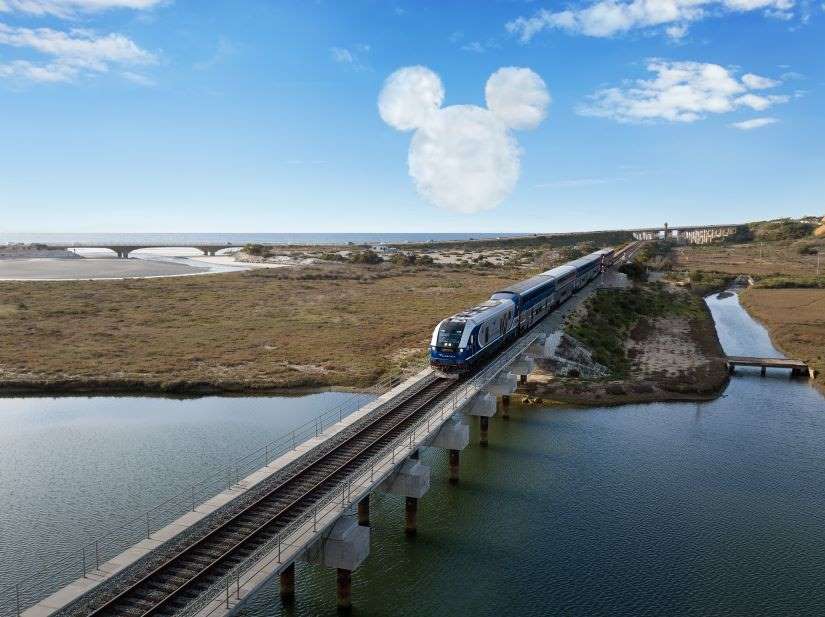 Holidays at The Disneyland® Resort (Nov. 12 – Jan. 9): Both Disneyland® and Disney California Adventure feature festive sights and events all season long, including special holiday foods, parades, entertainment, and decorations. Amtrak customers can unlock a 5 percent savings on admission.  
How to get there: Ride the Pacific Surfliner to the Anaheim Station and catch the Anaheim Resort Transit shuttle (free with your train ticket) to the park.  
Solvang Julefest (Nov. 27 – Jan. 1): Considered one of the "10 most Christmassy towns in America," the Danish village of Solvang brings Old World traditions to the holiday season with beautiful lights, pop-up shops, Santa's Village, a parade, candlelight tours, and more. 
How to get there: Ride the Pacific Surfliner to the Santa Barbara Station, and then board the Amtrak Thruway bus to Solvang. It's a guaranteed connection – just book your trip with Solvang (SLV) as the destination. 
San Diego Bay Parade of Lights (Dec. 12 and 29): The Parade of Lights, one of San Diego's most beloved holiday traditions, is celebrating its 50th year. One hundred boats, all decorated in twinkling lights, will sail along the San Diego Bay along a two-hour parade route. 
How to get there: Take the Pacific Surfliner to the Santa Fe Depot in downtown San Diego. From there, many viewing locations are within walking distance.