As you have probably noticed, there have been several service updates sent out this past week, and while we do try to encapsulate them in one communication to minimize the number of emails and texts alerts, that is not always possible. Our goal is always to get information out to our riders when it becomes available to allow for a seamless travel experience. Below you'll find some new updates as well as a recap of some you might have missed.
SOUTH LAKE TAHOE Y STOP TEMPORARY RELOCATION
Due to utility and road work, on Monday, August 8 and Tuesday, August 9, the South Lake Tahoe Y Transit Center stop is being temporarily relocated to the South Y Shopping Center at 1040 Emerald Bay Road.
The image below shows directions from the Tahoe Y bus stop to the temporary bus stop: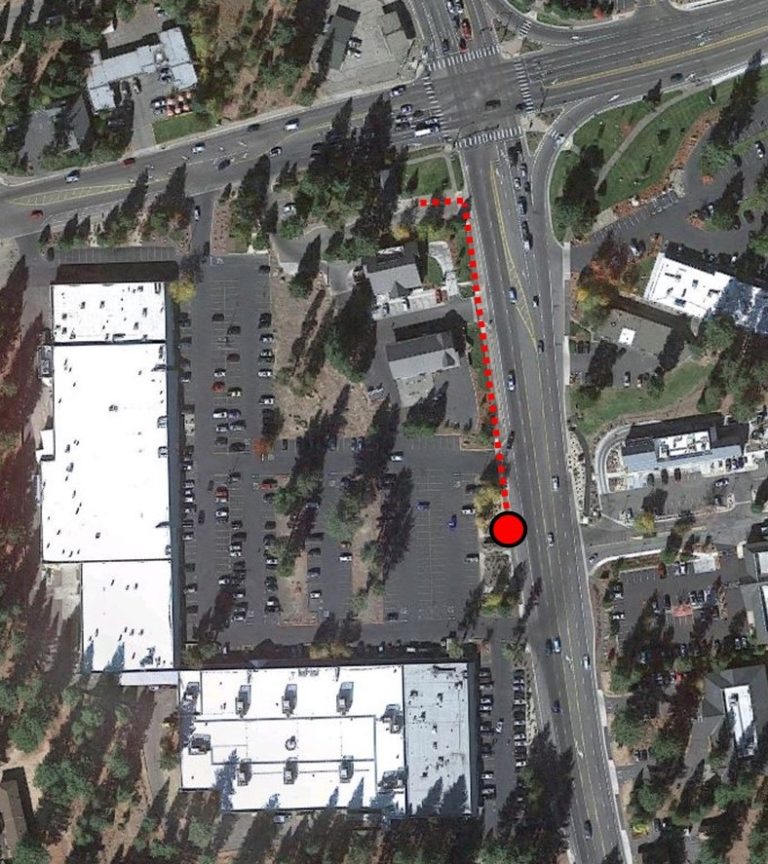 MARTINEZ STATION CONSTRUCTION
Phase two of the facility upgrade project to improve accessibility throughout the station and boarding platforms will soon be underway. Phase one work on the west side of the station is nearing completion and move over to the east side of the station. The project involves remodeling the ticket counter, restrooms in the stations, and replacing sections of the boarding platform. Please allow extra time when arriving to the station and follow signage to open sections of the boarding platform.
SUISUN-FAIRFIELD STATION IMPROVEMENTS
In September, improvements around the Suisun-Fairfield station will be underway. Projects include two new bus shelters and two new streetlights to be installed on either side of the station. Neither the train schedule nor access to the platform will be impacted.
RECENT PRIOR UPDATES
TEMPORARY REDUCED TRAIN SCHEDULE EFFECTIVE AUGUST 15, 2022
Beginning Monday, August 15 through Sunday, October 2 the Capitol Corridor will be operating on a reduced schedule. The trains that will be affected by this change are 540, 543, 548 and 549, which will be suspended during this time. Read more details here.
BATTLE OF THE BAY: OAKLAND A'S VS. SAN FRANCISCO GIANTS
There will be a courtesy delay of 30-minutes for the return trains on Saturday, August 6 and Sunday, August 7 to allow fans to watch the games in their entirety. Fans can purchase tickets for train 744 on Saturday and train 736 on Sunday as they normally would for these games.
SAN FRANCISCO 49ERS VS. GREEN BAY PACKERS PRESEASON GAME ON AUGUST 12
To allow fans to take to catch all of the action from the preseason game featuring the San Francisco 49ers facing off against the Green Bay Packers on Friday, August 12, train 546 will be operating on an adjusted schedule. The train will depart San Jose at 8:33pm, hold at Santa Clara-Great America station until 9:05pm, and in Sacramento at 11:56pm.
UPCOMING TRACK WORK MAINTENANCE
Due to important track maintenance being performed by Union Pacific, delays of no more than 15 minutes may be experienced between Berkeley and Martinez beginning Thursday, August 4 through Thursday, August 11.