Your Getaway Guide to an Iconic Bay Area City
As home of the highly-prestigious University of California at Berkeley, and epicenter of the '60s activist movement, the city of Berkeley has long been an attraction to diverse visitors from around the globe. Today, it also thrives as a destination for world-class culinary, social, and outdoor delights that cater to a variety of tastes and price points. Centrally located along the Capitol Corridor route (about halfway between Sacramento and San Jose), Berkeley is bursting with eclectic sights and flavors that reflect the rich diversity of the surrounding community.
The Capitol Corridor's Berkeley Station, located at 700 University Avenue, sits near the water's edge. On one side of the station, you'll find the Berkeley Marina and natural wonders of the scenic San Francisco Bay, while on the other side awaits the popular retail shopping and restaurants of Fourth Street. There's plenty to see and do within walking distance of the station, and further exploration of the city is made easy by our free Transit Transfer connection to AC Transit's extensive public bus network, or a quick rideshare.
Where to Start the Day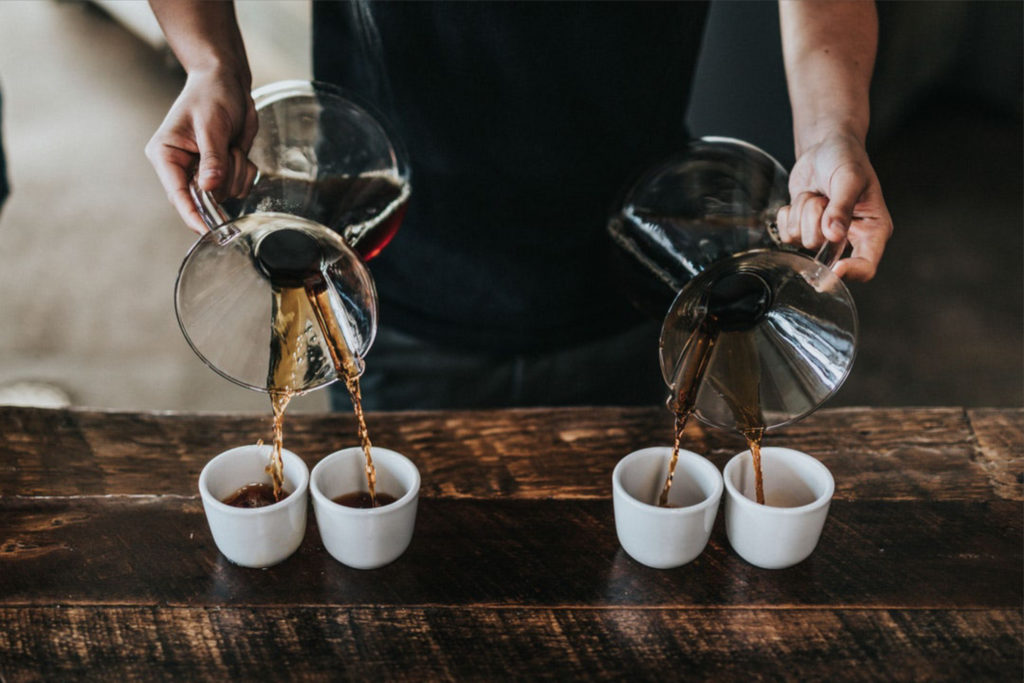 Fuel up your day with the bold caliber of the carefully-crafted, crème de la crème coffee the Bay Area is known for. Algorithm Coffee Co., located on University Avenue just a 10-minute walk from the Berkeley Station, features specialty single-origin brews in a bright, spacious setting to kick-start your getaway. When you're ready for a big, belly-filling breakfast experience, head to Cafe M on Fourth Street— just a 6-minute walk from the station— for egg-centric dishes and French toast feasts in a homey atmosphere. Also on Fourth Street, Bette's Oceanview Diner is a local favorite known for its classic diner appeal— complete with checkered tile flooring, red pleather booths, and an old jukebox!
Venture a little further to Downtown Berkeley and you'll be rewarded with a renowned restaurant that celebrates local, sustainable farming and ranching. Gather combines fresh, seasonal ingredients to create delicious, highly artistic, press-hyped feasts for patrons. With both indoor and patio seating, it's a weekend brunch must-try for those seeking Berkeley's signature farm-to-table experience.
To get to downtown from the waterfront, hop on AC Transit's 51B bus line with a free Transit Transfer from the Capitol Corridor, or opt for rideshare to be there in less than ten minutes. Another way to get to Downtown Berkeley is to take the Capitol Corridor train to the Richmond Station, connect to BART (at the adjacent Richmond BART station), and get off at BART's Downtown Berkeley stop.
Where to Find Adventure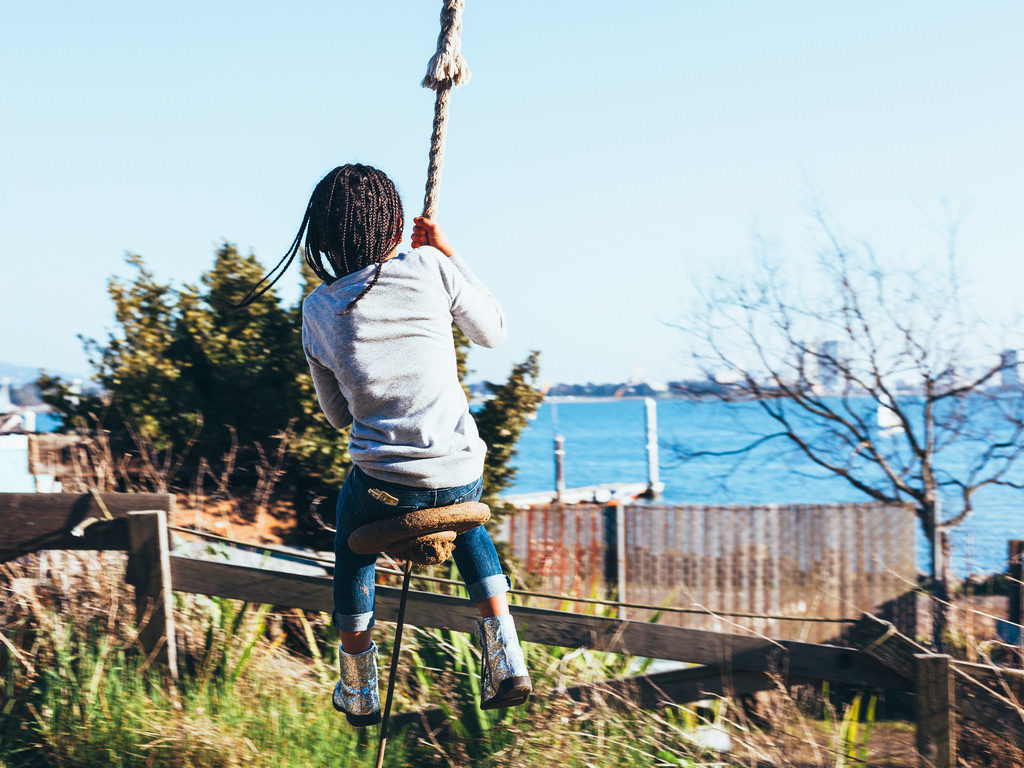 The Capitol Corridor drops you off just minutes by foot from a spectacular stretch of scenic strolls and picnics at the Berkeley Marina. The nearby Adventure Playground is always a hit with kids young and old. Anyone looking to get in touch with their imagination and get their hands dirty will love this special playground's fun atmosphere of creativity, exploration, and teamwork.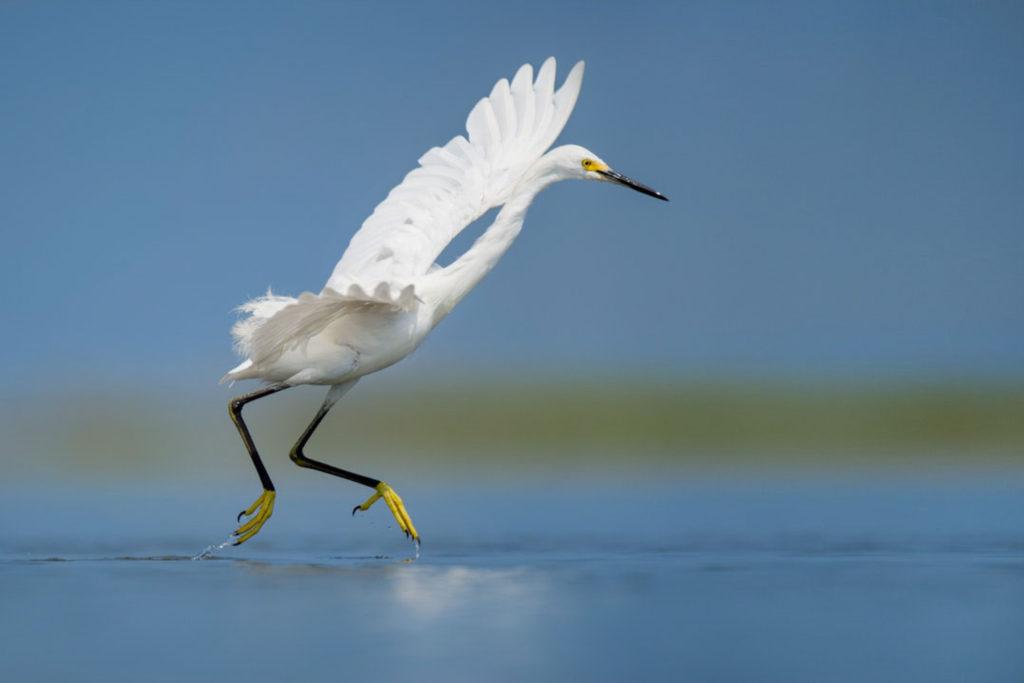 On the north side of the marina, 90-acre César Chávez Park is a popular spot for kite-flying, dog-walking, and taking in the beautiful, expansive views of the Bay, the Bay Bridge, and Downtown San Francisco (clear skies permitting!). Nearby McLaughlin Eastshore State Park offers a peaceful wildlife refuge that protects the local ecosystem and keeps city dwellers in touch with nature. It's just a 15-minute walk from Berkeley Station— or catch AC Transit's 51B going west for a quick lift to the water's edge.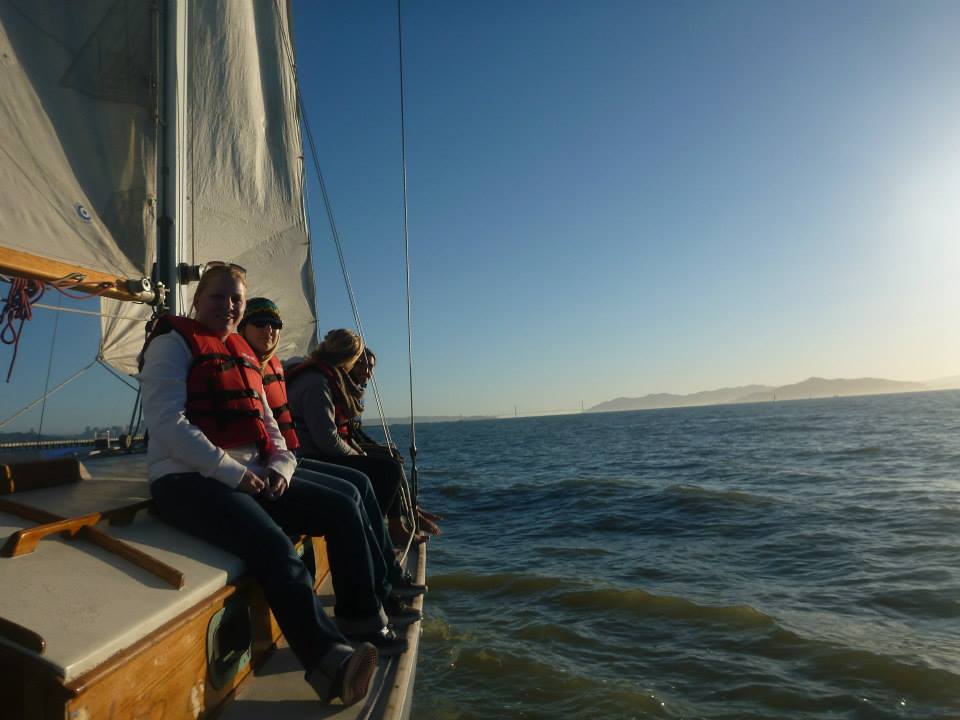 If you want to truly immerse yourself in the Bay, take a chartered sail with Capt. Dan Classic Sails. Adventure out into the blue from the Berkeley Marina toward San Francisco on an informative and entertaining tour. Known to be just as insightful as he is friendly, Captain Dan will lead you and your small group into postcard-ready scenes during his daytime and sunset tours.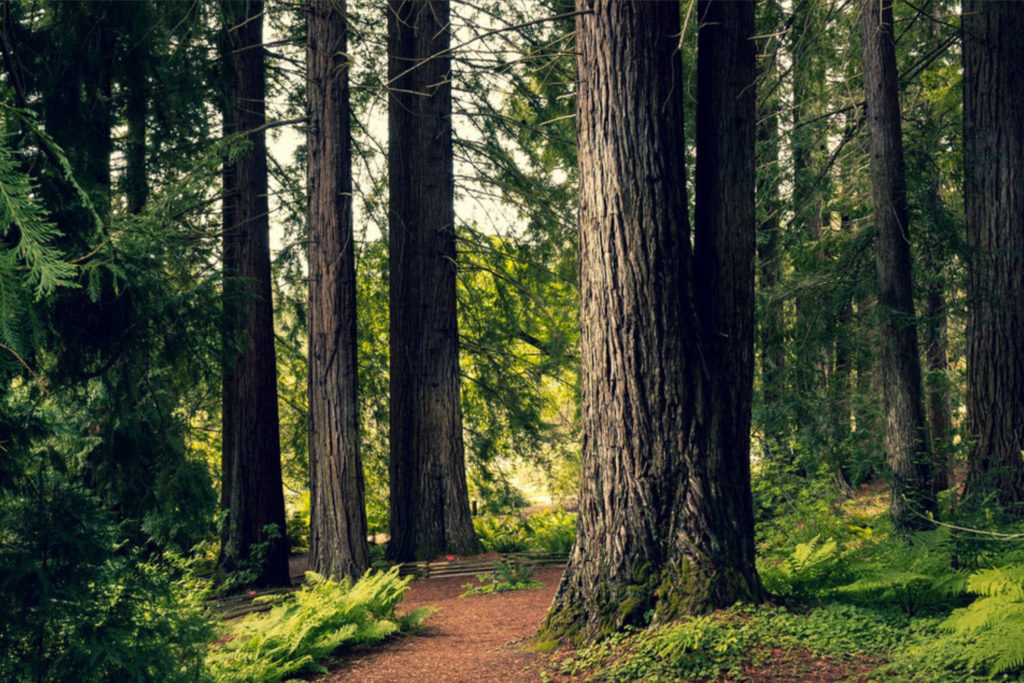 After the train ride and sailing tour, why not continue to get your blood pumping with a hike through one of the greatest parks in the Bay Area? Situated between the Berkeley Hills and San Pablo Ridge, Tilden Park is just a 15-minute rideshare away. You don't want to miss this 2,000-acre, gorgeous expanse of green, featuring a large lake, botanical garden, carousel, Little Farm, and steam train!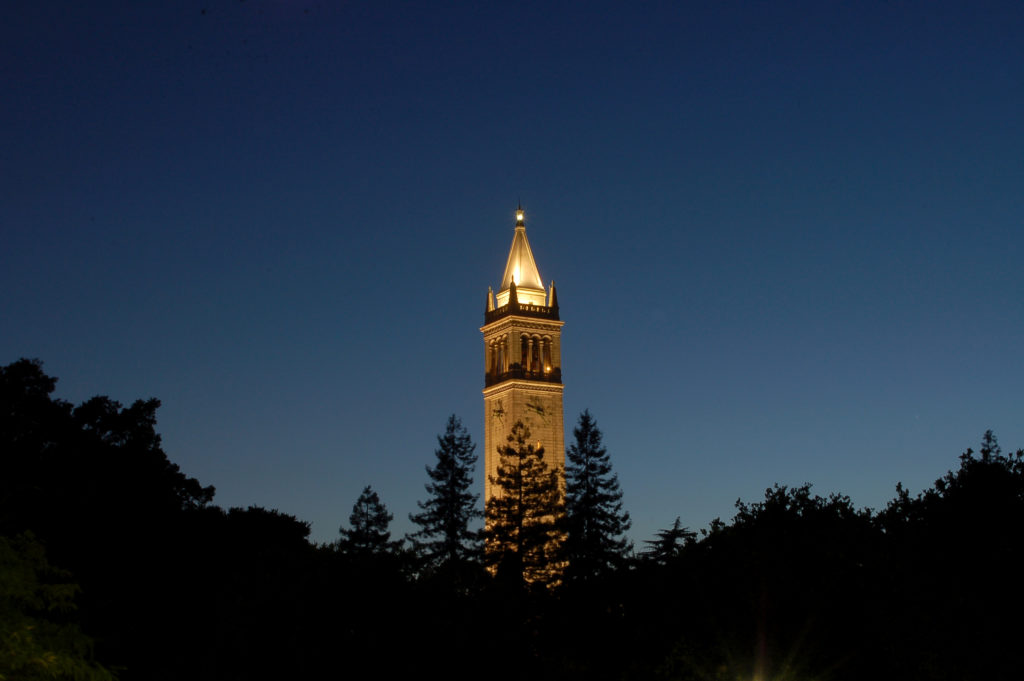 To catch more panoramas of the city, head to UC Berkeley's iconic Sather Tower, also known as the Campanile, for a bird's-eye view of Berkeley. Connect with BART in Richmond to the Downtown Berkeley station or take AC Transit's 51B for a short bus ride to campus and stroll over to the third largest bell tower in the world. Ride the tower's elevator to the top, where you'll enjoy a 360-degree vista from 200 feet up!

If you'd prefer to check out the sights a little closer to the ground, or simply explore more of all that Berkeley has to offer, the revamped and expanded Berkeley Art Museum and Pacific Film Archive (BAMPFA) is for you. From its eye-catching external architecture, to immersive exhibits inside, you'll be intrigued by abstract visual pieces, creative social commentary, and UC Berkeley's commitment to education and diversity throughout this extraordinary museum.
Where to Eat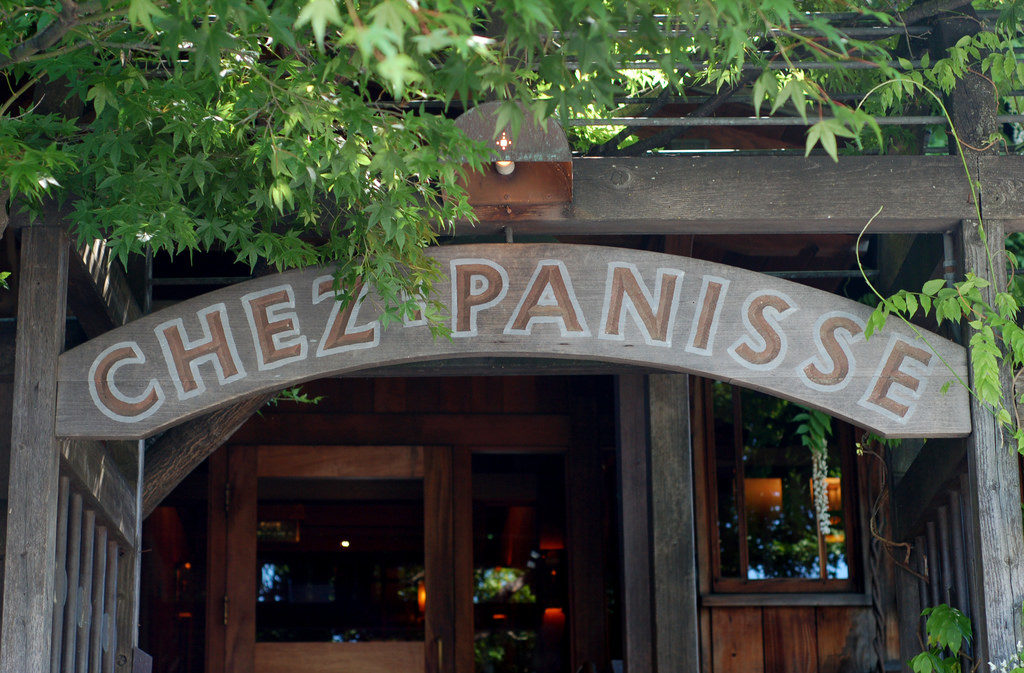 Shattuck Avenue's strip of eateries between Rose Street and Hearst Avenue in North Berkeley—collectively known as the Gourmet Ghetto—serves as a top Bay Area, trend-setting foodie locale. The neighborhood began honoring specialty brews with the inaugural Peet's Coffee shop, and today Gourmet Ghetto's focal point is Alice Waters' Chez Panisse, a groundbreaking restaurant in the slow food movement. Casual and cozy enough to forego any pretentious vibes, the atmosphere at Chez Panisse embodies the welcoming nature of its farm-to-table menu, which features salads, seafood, and an ever-changing rotation of California fare. To get to Shattuck Avenue from the Capitol Corridor Station, grab a 6-minute rideshare or AC Transit's 51B line.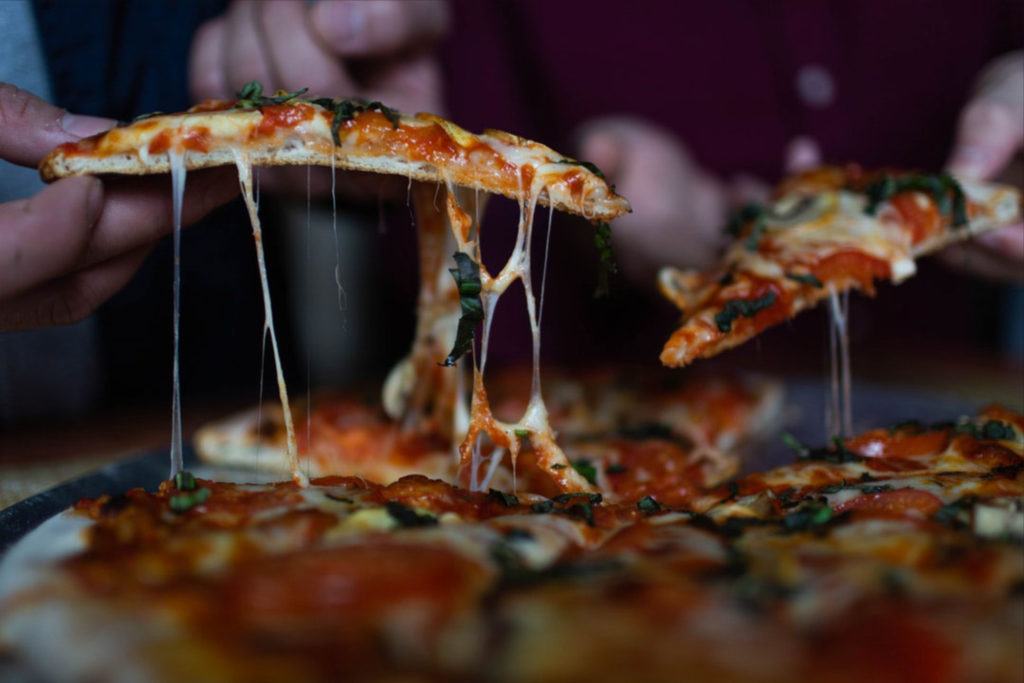 For a quick bite in a casual setting, the worker-owned Cheese Board also celebrates a farm-fresh ethos of community eating and sustainable living. Join in for some of the tastiest pizza and baked goods around, often enhanced by live music streaming alongside the wafts of cheesy goodness through its open street-front windows. Don't forget to dip your thin-crust pizza into the house cilantro-avocado sauce— you'll thank us later! Oh and yes, you can buy cheese there too!
Across the street from The Cheese Board awaits the Gourmet Ghetto's favorite spot for gourmet chocolate. Take a delicious piece of Berkeley home with you from Claudio Corallo's Alegio Chocolaté, where the finest coffee and cacao beans become a match made in heaven. Schedule an informative tasting to get the full experience, or just pop in to check out all the fanciful concoctions, like chocolate with crystallized ginger, pepper, and salt—or, of course, the chocolate-covered coffee beans.
In Downtown Berkeley, the array of restaurants continues to unfold. One sure bet is Comal, where hip Mexican-fusion cuisine meets craft cocktails. Find a spot at one of its bars and enjoy the stellar indoor or outdoor patio ambiance.
Where to Unwind
When the sun sets and you're ready to relax after a full day, Berkeley hosts a bevy of places to enjoy a beverage, music, and a fun night out—whether you prefer buzzing crowds or more intimate settings.
East Bay Spice Company is a standout in Downtown Berkeley, widely known for its killer Indian tacos and expertly-garnished cocktails. High ceilings and dim, warm lighting add to the romantic atmosphere at this local favorite on Oxford Street.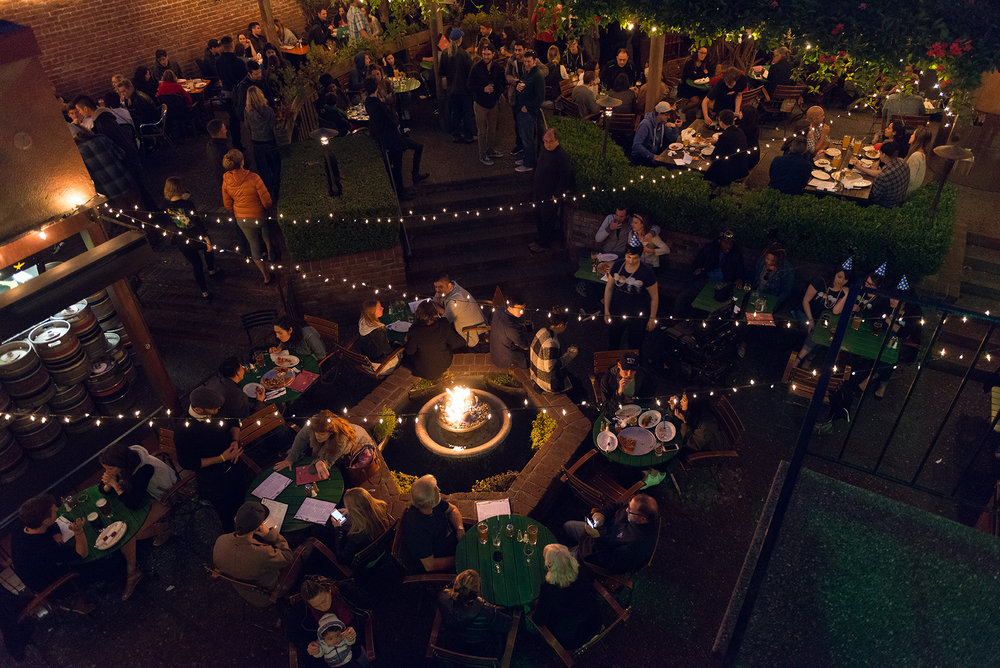 If it's outdoor seating you're after, snag a table at Jupiter's back patio fireplace, enhanced by heated lamps and frequent live music. Excellent craft beer and pizza lure folks young and old to this Shattuck Avenue downtown staple, where you'll find yourself staying late into the night amidst the stars and stringed lights.
For more of a speakeasy feel, Tupper & Reed is down the street behind a wrought-iron gate. While boasting craft cocktails, the warm indoor atmosphere nurtures intimate gatherings in a vintage setting that recalls sepia photographs, paperboy hats, and typewriters.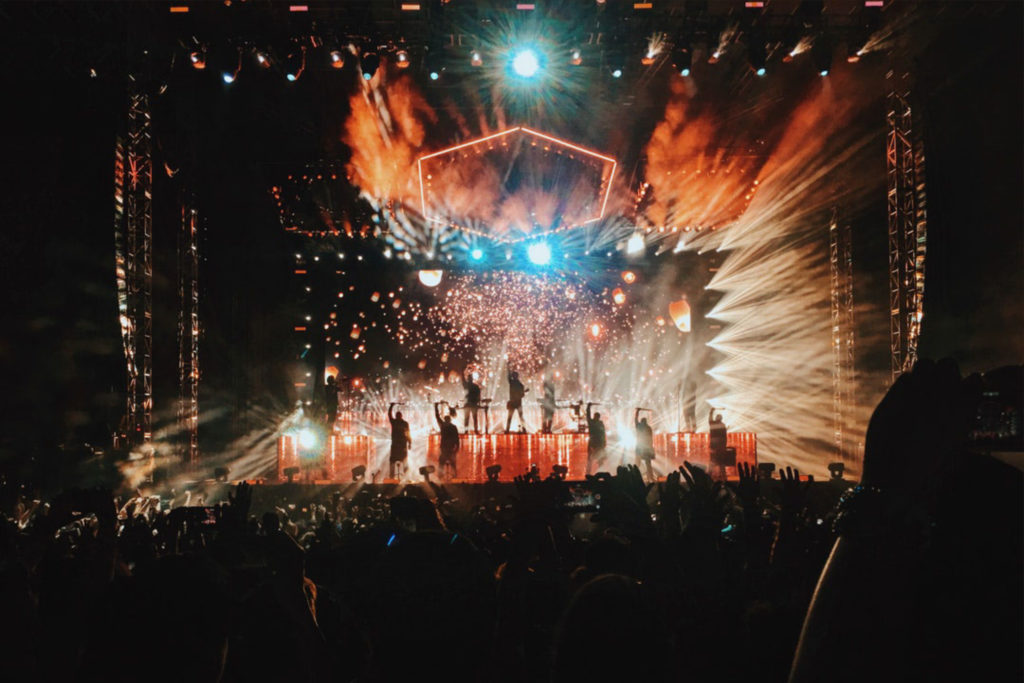 To end your night on a high note, Downtown Berkeley has your choice of music venues. Check the calendars at The Greek Theatre, Cornerstone, The UC Theatre Taube Family Music Hall, Freight and Salvage, the Alternative Music Foundation, and The Back Room to see which wavelength you want to ride as the curtains close on your wonderful Berkeley experience.