Oakland, CA, September 14, 2023 – San Francisco 49er fans, it's that time of year to gear up for game day by taking Capitol Corridor to Levi's Stadium this football season.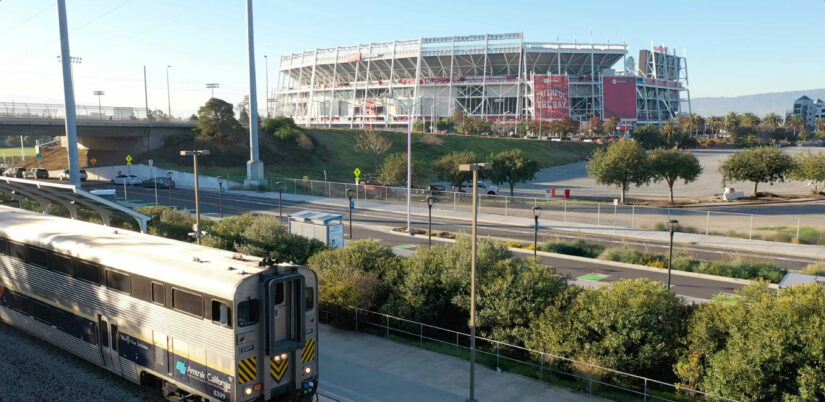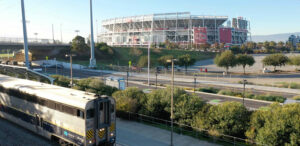 Niner fans can take advantage of Capitol Corridor's Friends and Family Half-Fare promotion, buy one adult full-fare ticket and save 50% on up to five companion fares. So, leave the car behind and sit back and start your tailgate on the train. Enjoy the onboard amenities that include FREE Wi-Fi, spacious restrooms, comfortable seats, and a Café Car, with specialty beverages.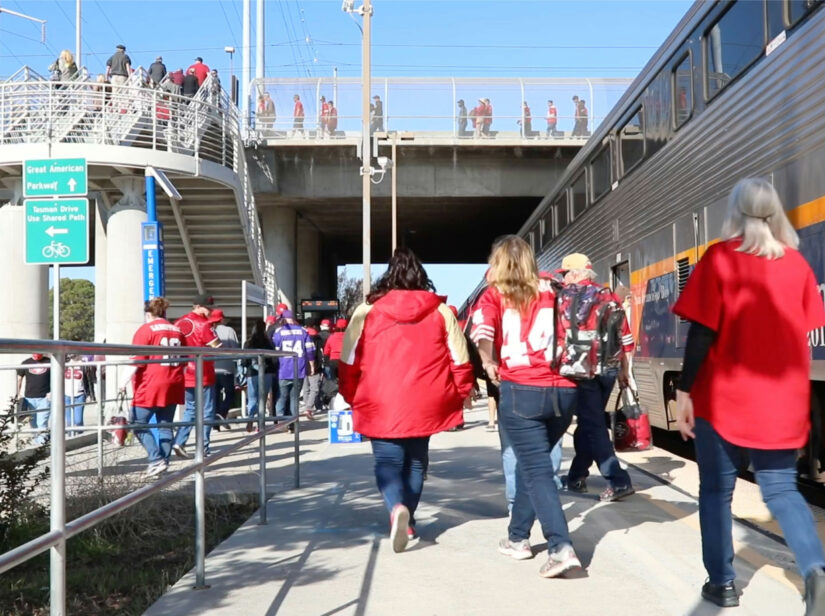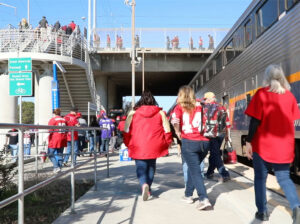 First home game is Thursday, September 21, 2023, against the New York Giants (see game and train schedules). For train updates, sign up for Capitol Corridor service alerts through email/SMS text @RideCCRail.com. 
About CCJPA and the Capitol Corridor®`
Managed by the Capitol Corridor Joint Powers Authority (CCJPA), the Capitol Corridor is an intercity rail service connecting the most economically vibrant urban centers in Northern California – from Sacramento to Silicon Valley, and including San Francisco, Oakland, and Berkeley. With free Wi-Fi on board, Capitol Corridor trains provide a convenient, reliable, and comfortable alternative to the congested I-80, I-680, and I-880 freeways for more than 700,000 passengers a year. For more information, visit www.capitolcorridor.org 
Contact: Vernaé Graham, Capitol Corridor