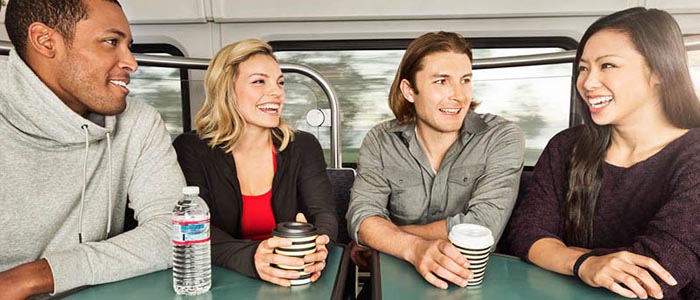 Buy one full fare ticket and save 50% on up to five companion fares, every day of the week!
For an unforgettable family or group outing, get onboard, sit back, and relax as you enjoy plenty of legroom and the incredible views on the Capitol Corridor. When you buy one full-fare ticket, up to five people can travel with you for 50% off. This online-only discount offer must be booked at least one day in advance and is valid for travel through January 1, 2024.
Please note that when booking, you must select "Adult" as the Passenger Type for all passengers, including Children and Seniors, in order to receive the discount fare. If the fares do not display correctly, please try clicking "Submit" button again.
Book your Friends and Family getaway today!