Many people come to Davis to experience the lively downtown, the university vibe, and…the chickens? That's right, in Davis there's actually an annual event that involves biking around the city to check out backyard chicken coops. The Tour de Cluck, now in its sixth year, was on Saturday, May 30 and gave Davis residents, as well as out-of-towners, the opportunity to learn more about sustainable agriculture, admire chicken coop design, and exchange tips for raising these backyard birds.
The event officially began at the Davis Central Park, but for many it started on the train. People coming from Sacramento and the Bay Area chose to ride Capitol Corridor to Davis so they could bring their bikes on board. (No chickens on board though!) Biking is one of the easiest ways to get around Davis—a comprehensive network of bike lanes and separated bike trails make biking here convenient and safe. With a personal bike and the official Tour de Cluck route map, we were ready to go!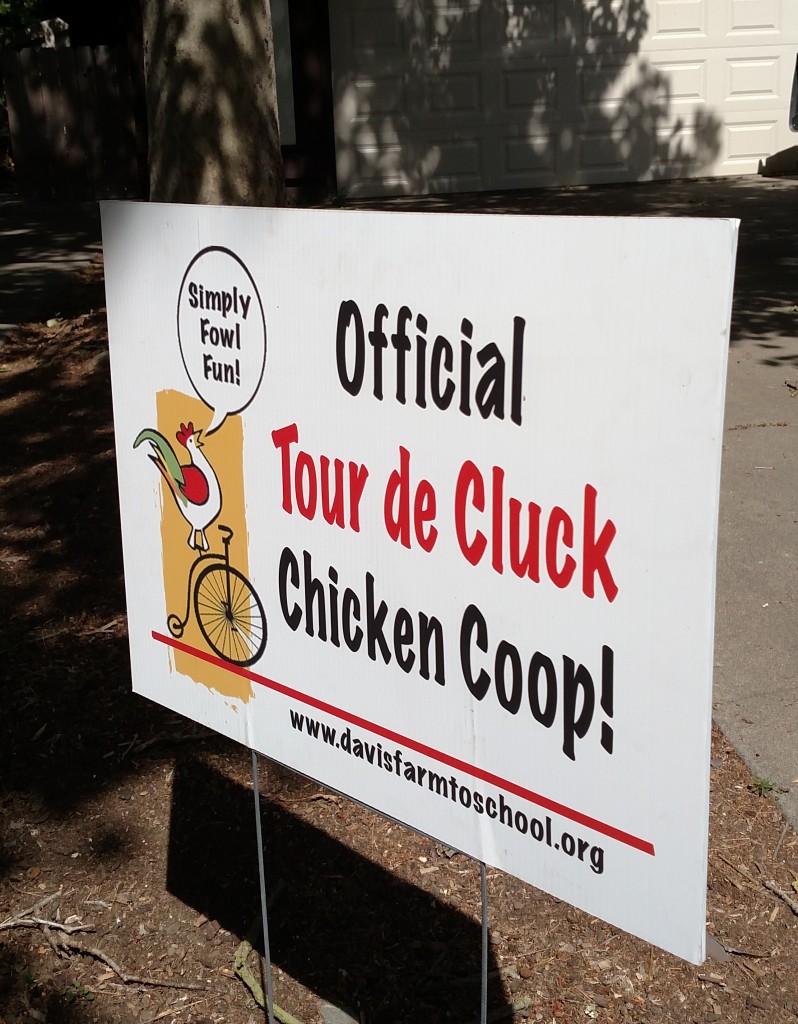 The route visited 13 coops on a 15-mile loop around Davis. The tour was self-guided, meaning everyone could visit the coops at their own pace. One host mentioned that at least 300 people had passed through their backyard for a glimpse of their coop! The coops varied in size and shape, with some featuring colorfully decorated hen houses. A few coops were owned by Davis schools, where students share the responsibility of taking care of the chickens.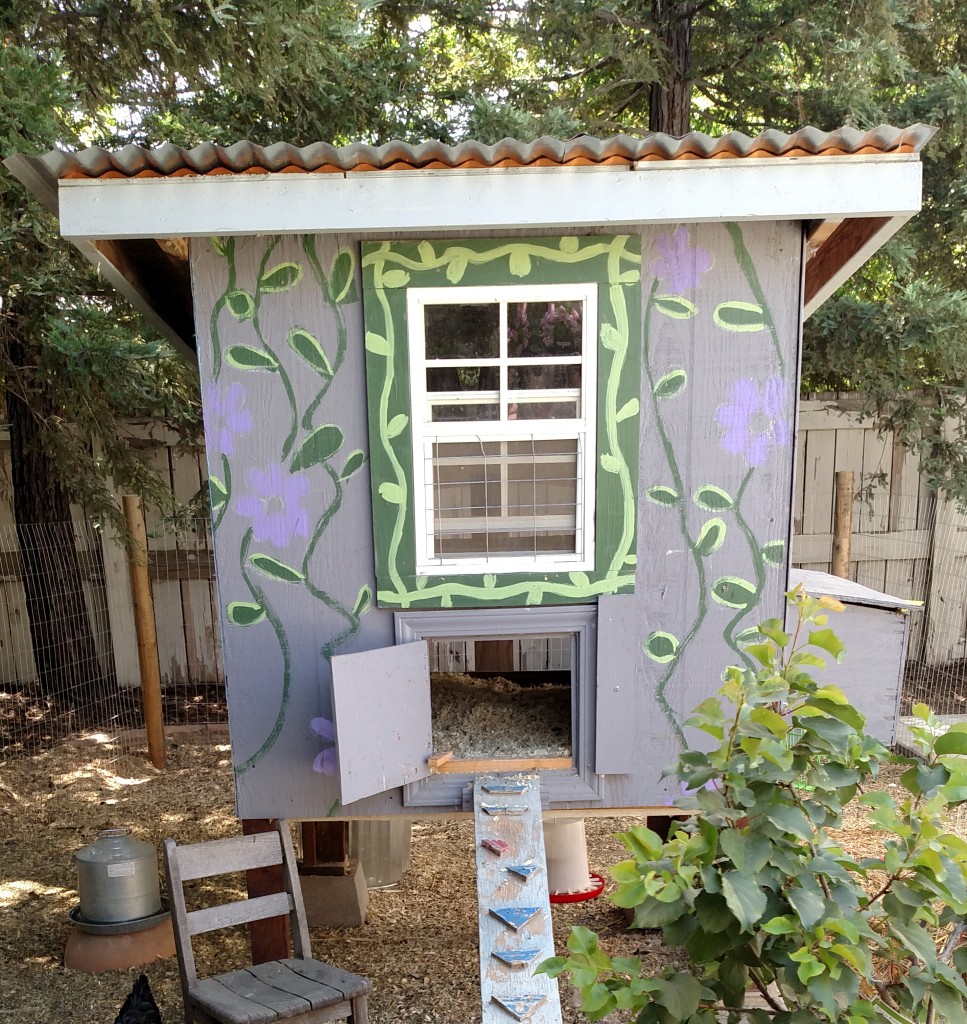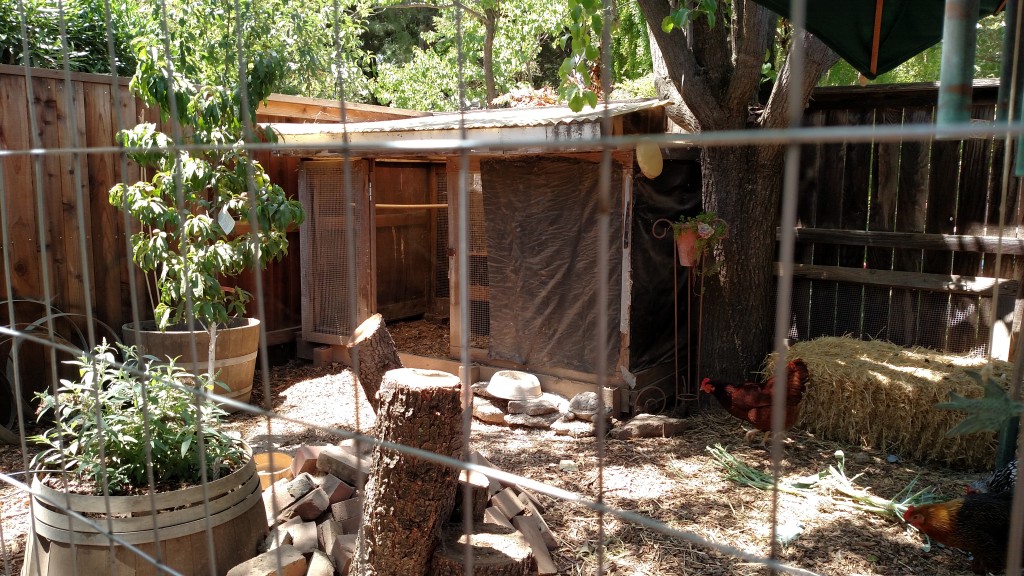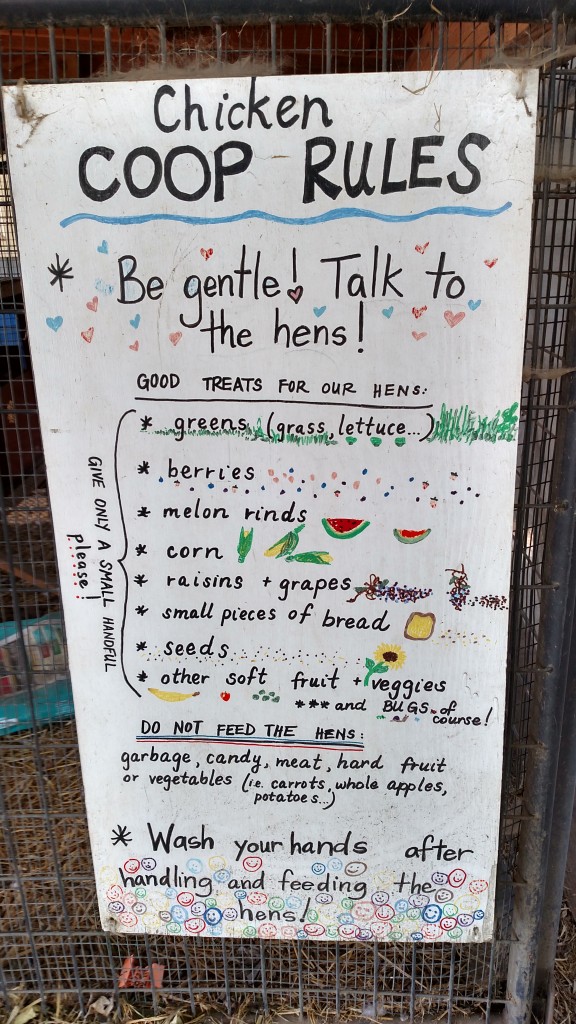 With interesting coops and a fun, family-friendly atmosphere, the Tour de Cluck is a great way to explore the Davis community. Proceeds from the event benefit Davis Farm to School, whose mission it is to educate youth about sustainable agriculture and the effects of food choices on personal health, community, and the environment. Next year, you won't want to stay cooped up at home and miss out on the fun!