Check out a great selection of free, family-friendly, Autumn-inspired events throughout the month of October. From jamming out at a free three-day music festival in SF, to celebrating Día de Los Muertos (Day of the Dead) in SJ, discover the best things to do around the Bay Area and along the Capitol Corridor!
Hardly Strictly Bluegrass Festival: Friday, 10/5 – Sunday, 10/7, San Francisco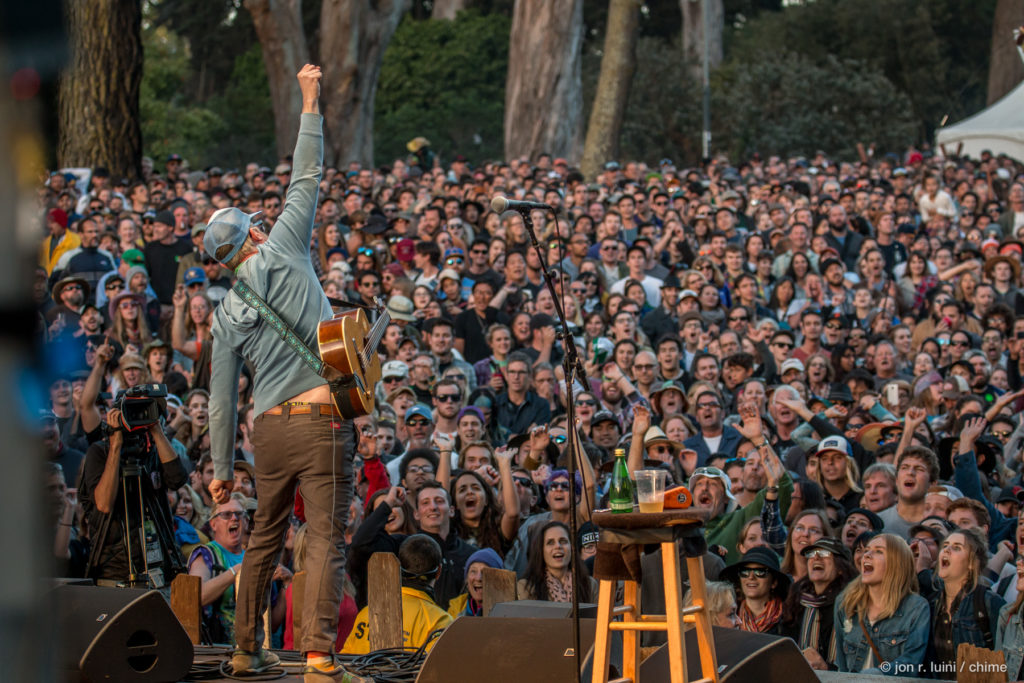 Happening: 10am – 6pm
As one of the largest free music festivals in the country and one of the most-anticipated annual fall events, the Hardly Strictly Bluegrass Festival can't be missed! Held at Golden Gate Park, this year's lineup will have over 80 acts on seven stages, featuring some of the biggest names in bluegrass, including Alison Krauss, Ani DiFranco, Deer Tick, Emmylou Harris, Gomez, Graham Nash, Jeff Tweedy (of Wilco), Los Lobos, Mavis Staples, Nick Lowe, Patty Griffen, Robyn Hitchcock, Steve Earle, Tim O'Brien, Trampled by Turtles, Vetiver, Ween, and more! While you're enjoying the music, sample some of the best eats in the Bay Area from 50 purveyors of food and drink. Alcohol will not be sold at the event, but patrons are welcome to bring their own picnics (and beer & wine in non-glass containers). More than 750,000 attendees are expected over the three-day musical extravaganza, so get there early to stake out your spot!
Getting there: Depending on your station of origin, take the train to the Richmond Station or Oakland Coliseum Station. There you can connect to BART for service into downtown San Francisco. From downtown San Francisco, you can take Muni to Golden Gate Park or catch a cab, Uber, or Lyft.
---
Art, Wine and Chocolate Festival: Saturday, 10/6, Suisun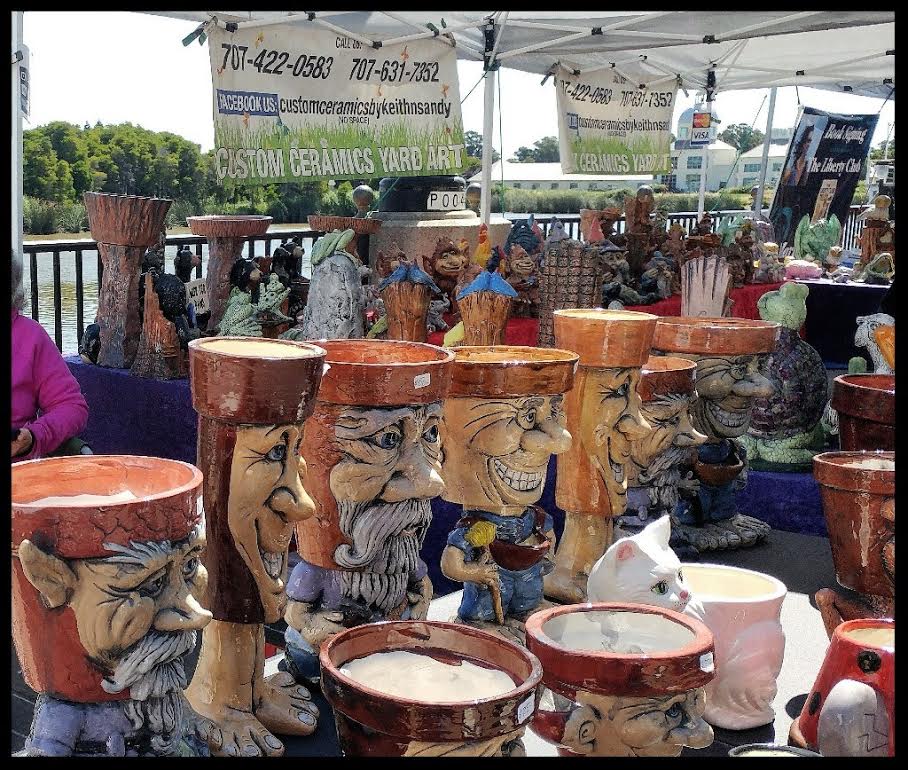 Happening: 11am – 5pm
Grab some friends and spend a day enjoying the ambiance of the waterfront while sampling top local wines and chocolates at the 14th Annual Suisun City Art, Wine and Chocolate Festival. In addition to the gourmet food booths and wine pours (into your very own souvenir glass!), you'll have the opportunity to peruse the hand-crafted work of local artists and artisans, and jam out to live music from classic rock & roll band Vinyl Ride and indie pop singer/songwriter Michelle Lambert. Admission to the event is free and is sponsored by the Suisun City Historic Waterfront Business Improvement District. Net proceeds will help fund Suisun City downtown/waterfront community projects.
Getting there: Take the train to the Suisun-Fairfield Station and enjoy a short stroll to the Waterfront District to reach the festival.
---
Aloha Festival: Saturday, 10/6, Sacramento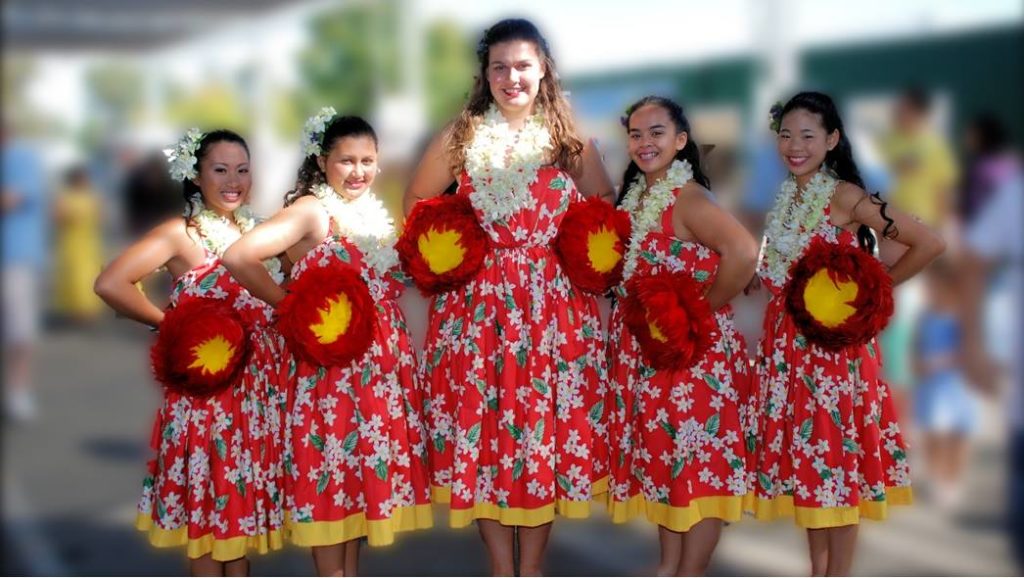 Happening: 9am – 6pm
Ever wish you could enjoy the Aloha experience, without the expense of flying to Hawaii?  Bring the whole family for a fun Saturday at the 8th annual Sacramento Aloha Festival. Held at the Cal Expo, entry is free and includes live Native Hawaiian and Pacific Islander entertainment, such as Polynesian dancers, ukulele bands, and Hawaiian vocalists. The event will also include educational, health, and community awareness exhibits, speakers, and presentations; workshops; a cultural village; and a Keiki Korner for arts and crafts. An assortment of Polynesian vendors from near and far will be selling unique items and delicious food.
Getting there: Take the train to the Sacramento Station and then catch the bus with a free Transit Transfer from the Capitol Corridor. For local transit connections, check the Sacramento Regional Transit (SacRT) website.
---
Día de Los Muertos Festival: Saturday, 10/20, San Jose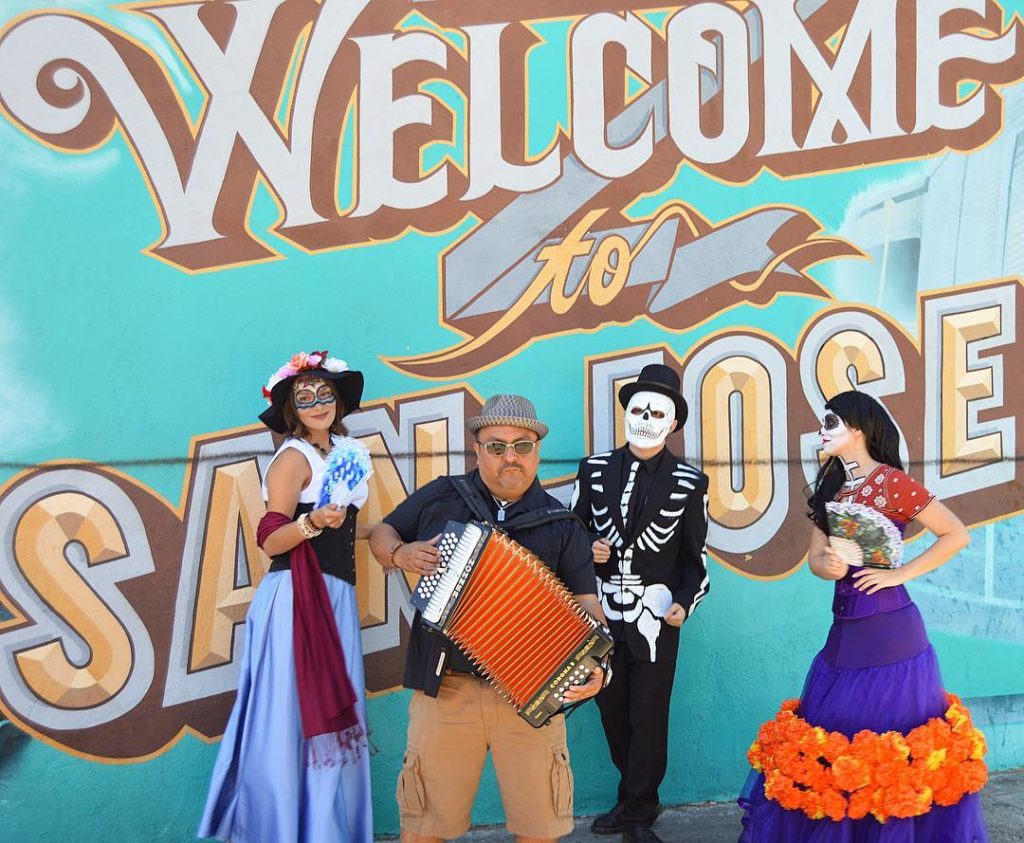 Happening: 11am – 6pm
Head over to downtown San Jose and immerse yourself in Mexico's vibrant cultural history and traditions for the free, family-friendly 9th Annual Día de Los Muertos Festival.  This "celebration of life" will be held at Plaza de Cesar Chavez Park, with more than 100 vendors catering to an expected audience of over 4,000.  The day will be filled with amazing art, music, entertainment, delicious food, and fun activities. Kids will have a blast at KQED's "Calavera Camp", where the first 200 kids receive a free shirt to color, decorate, and make their own. Walk through the Artist colony, which features over 35 contemporary and traditional artists who have masterfully captured the spirit of Día de Los Muertos. On the main stage, watch live mural paintings by local Chicano youth artists, or cheer on the Lucha Libre match. Don't miss the beautiful, signature altars created on the back of car trunks by the low and slow amigos at Blvd Bombs.  Relax in the beer garden while listening to Mariachi bands and, of course, delighting in home-cooked, authentic comida Mexicana.
Getting there: Take the train to the San Jose-Diridon Station and use a Free Transit Transfer to ride VTA to Plaza De Cesar Chavez. You can also take a short cab, Lyft, or Uber ride to the event.
---
Halloween Hoopla: Sunday, 10/28, San Francisco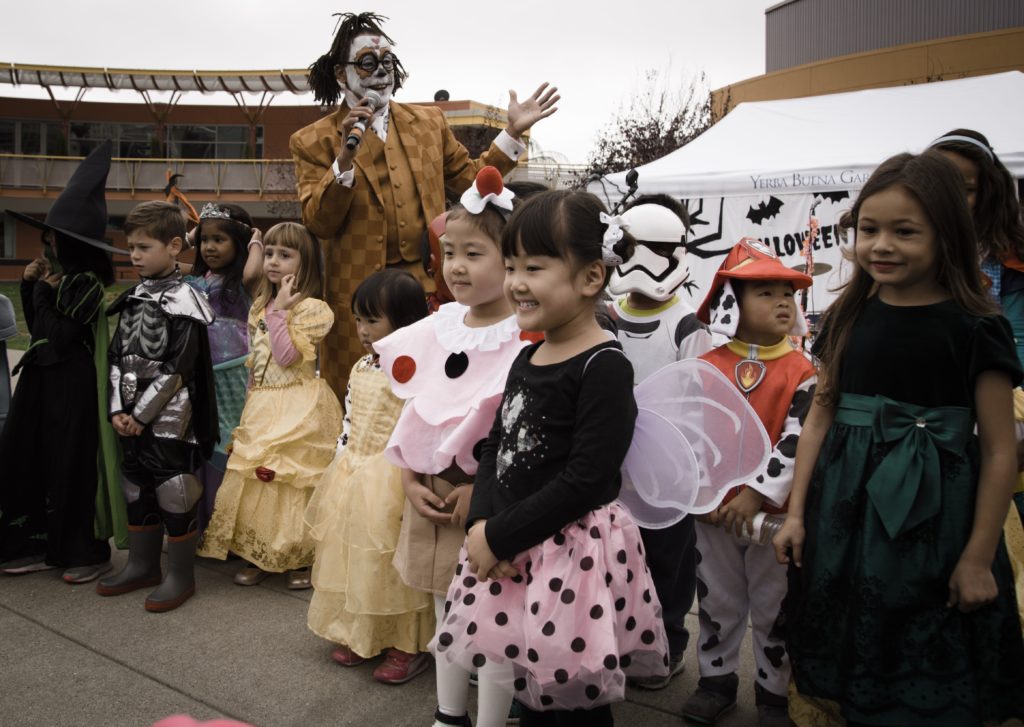 Happening: 12pm – 2pm
Bring along your little ghouls and goblins for the 18th Annual Halloween Hoopla at Yerba Buena Gardens in San Francisco. Held in the Children's Garden, this free event features interactive live performances and games for kids under 10, as well as adults. The entertainment lineup will include the Unique Derique, an internationally-recognized performer who blends physical comedy and hambone body percussion; a fun magic show performed by Chiquy Boom; a Venezuelan Music Project; palm reader Madam Z; and the return of the Yerba Buena Pumpkin Patch display. The program will culminate with the eagerly awaited Halloween Costume Parade, where everyone is welcome to show off their spooky look!
Getting there: Take the train to the Richmond or Oakland Coliseum Station and transfer to BART. Exit the Powell St. station and walk five minutes to Yerba Buena Gardens.
Written by Sylvia Sheehan