We apologize for the last-minute notice; however, the beer sampling for January 26 and February 2 has been cancelled. 
There's never been a better time to hop aboard the Capitol Corridor to see what's brewing in the Bay Area!
SF Beer Week, February 10-19, 2017, celebrates the Bay Area's brewing heritage and craft beer culture with hundreds of events. It kicks off at the SF Beer Week Opening Gala on February 10, followed by nine days of beer dinners, educational events, meet the brewer nights, special releases and more. Check out www.sfbeerweek.org and start planning your itinerary today.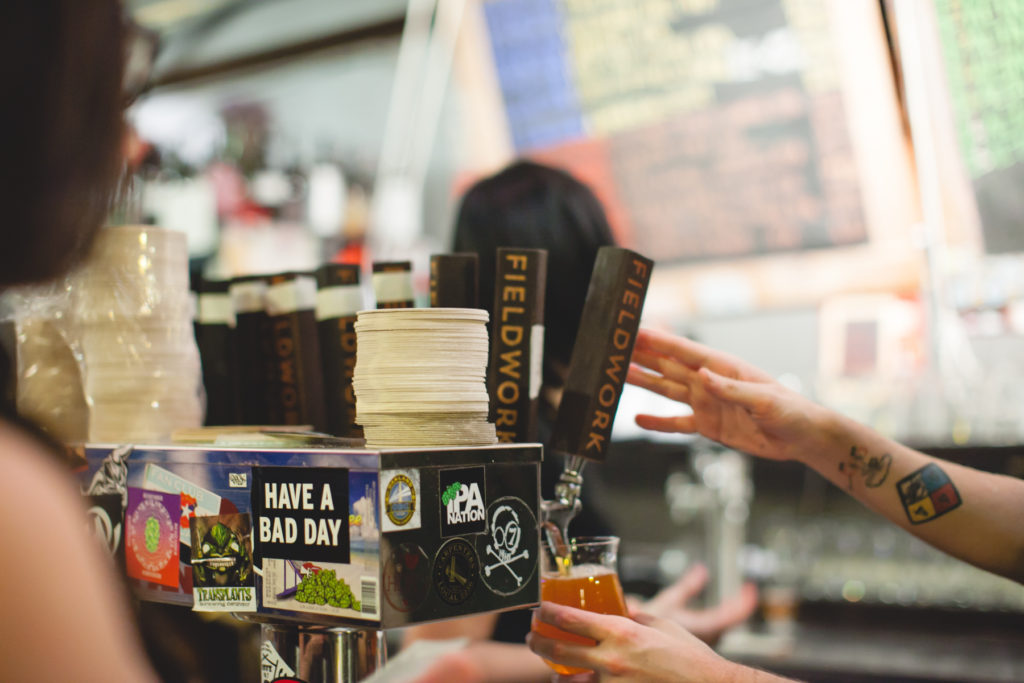 There's More . . .  Sample Beer On the Train!
On Thursday, January 26 and again on Thursday, February 2, we'll be partnering with the organizers of SF Beer Week and two local craft breweries to offer a special, FREE on board beer sampling. Reps from 21st Amendment Brewery and Cleophus Quealy Beer Company will be on board the trains listed in the schedule below to pour tasting samples and share stories about how their beer came to be. Join us and get excited for SF Beer Week!
SCHEDULE:
Thursday, January 26
21st Amendment Brewery
The 21st Amendment Brewery offers award-winning brews at its SF brewpub and new San Leandro brewery. Founded in 1995, "21A" as it's sometimes referred to, is one of the region's oldest and largest brewery operations.
– Train 544 from Oakland Jack London Square (6:10pm) to Sacramento (8:13pm)
– Train 551 from Sacramento (9:10pm) to Oakland Jack London Square (11:08pm)
---
Thursday, February 2
Cleophus Quealy Beer Company
Cleophus Quealy is a two-year old startup in San Leandro that brews beer the original way: in small batches with quality ingredients, resulting in fresh, flavorful ales for thirsty people.
– Train 542 from San Jose/Diridon (4:20pm) to Sacramento (7:38pm)
– Train 551 from Sacramento (9:10pm) to Oakland Jack London Square (11:08pm)