Memorial Day weekend is the perfect time for an outing on Capitol Corridor, especially with our Take 5 offer, good all three days of the long holiday weekend – Saturday, Sunday, and Memorial Day Monday! With the purchase of one full fare ticket, you can bring up to five other people for only $5 per person, each way.
Here are our top five suggestions for fun trips with Take 5.
East Lake Music Festival, Oakland
Saturday, May 23, 12 p.m. – 8 p.m.
The East Lake Music Festival is a free music and cultural arts festival on the shore of Lake Merritt in Oakland. Featuring diverse genres and local artists, the East Lake Music Festival offers an exciting and eclectic lineup for this year's event. To reach Lake Merritt, take the train to Jack London Square and hop on AC Transit. www.eastlakemusicfestival.org.
Carnaval San Francisco
Saturday, May 23 – Sunday, May 24
Celebrate Latin American and Caribbean culture at Carnaval San Francisco, a fun, free family event! Enjoy live music, food, and games, and watch the grand parade starting at 9:30 a.m. on Sunday. Transfer to BART at either Richmond or Oakland Coliseum to reach the event in the Mission District at 24th Street. www.carnavalsf.com.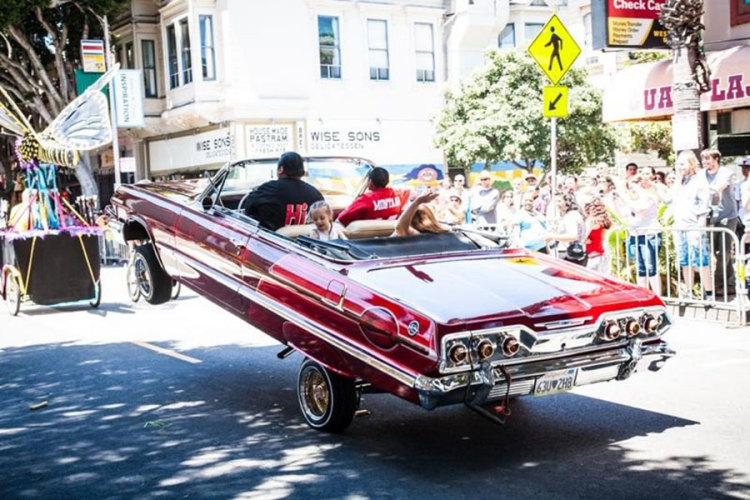 San Jose Taco Festival of Innovation
Saturday, May 23, 1 p.m. – 8 p.m. – Sunday, May 24, 12 p.m. – 6 p.m.
Anything goes if it can be put on a taco—that's the motto of the Taco Festival of Innovation! Food trucks offer a variety of wild and flavorful combinations, including Korean short rib tacos, mac n' cheese tacos, ice cream tacos, and of course, everyone's favorite traditional tacos. The festival will be held at 1650 Senter Rd. in Kelley Park, San Jose. www.sjtaco.com.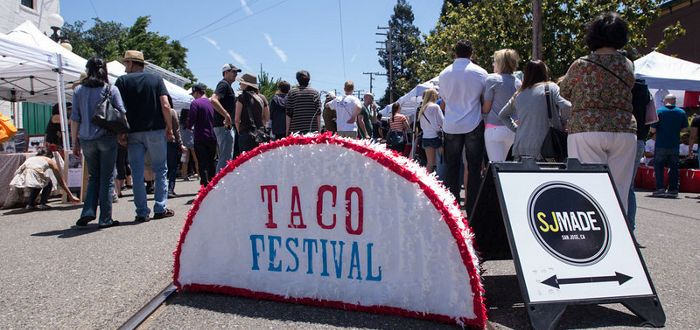 FanimeCon
Friday, May 22 – Monday, May 25
Join thousands of other anime fans at FanimeCon, the largest anime convention in Northern California! Panels, art galleries, games, music, and more will occur all weekend long at the McEnery Convention Center in San Jose. The convention center is just a short VTA light rail ride away from the San Jose station. www.fanime.com.
Sacramento Music Festival
Friday, May 22 – Monday, May 25
There's something for everyone at Sacramento's popular music festival, whether you like modern rock, country, gospel, or bluegrass. Step off the train at Sacramento station and just follow the music to the streets of Old Sacramento, only a short five-minute walk away. www.sacmusicfest.com.
*Featured photo courtesy of Carnaval San Francisco Photo Archives.