No longer standing in the shadow of its neighbor across the Bay, Oakland has become a destination of its own in the San Francisco Bay Area. An exploding food and drink scene, along with a bounty of options for outdoor adventure — thanks to a geography that spans gorgeous shoreline and rugged hills — as well as an influx of millennials who've fled the astronomical housing costs of San Francisco, have all helped put Oakland on the map as one of California's most vibrant cities. It's a must-visit city along the Capitol Corridor, the 170-mile train route that runs between Sacramento/Auburn and San Jose.
The Capitol Corridor has two stations in Oakland – Jack London Square and Oakland Coliseum (which also has a Bay Area Rapid Transit, BART, station) – plus nearby stations in Emeryville and Berkeley. Getting to places that aren't close to the station is easy using the extensive bus network of AC Transit, for which the Capitol Corridor provides free transfers. There's also a free Broadway Shuttle with frequent service between Jack London Square and downtown Oakland. Finally, you can always catch a ride with Lyft or Uber to get around. Both are plentiful in Oakland.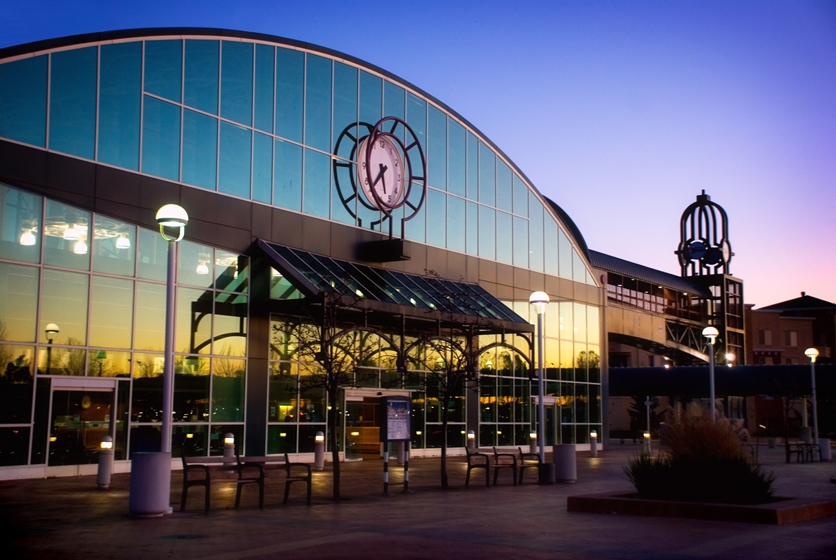 Hip coffee joints are a great way to fuel up for a day of active exploration in Oakland. From there, pick from a head-spinning array of world-class restaurants to suit any palate, and wind down at any number of excellent watering holes. The biggest challenge for a weekend trip to Oakland just might be figuring out how to fit all that there is to do in just a couple of days!
This handy guide should provide some inspiration.
Where to Start the Day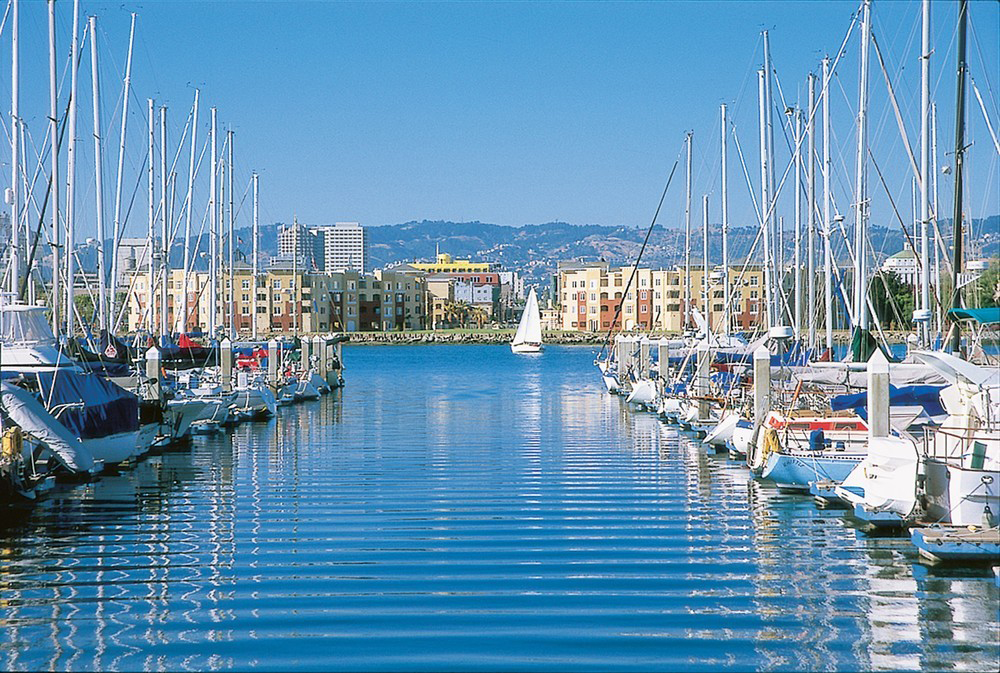 Whether you want to start your morning with trendy pour-over coffee or a hearty plate packed with diner favorites, Oakland fits the bill. You can also get a feel for the city's multicultural flair with dishes such as the fried Spam and egg sandwich with nori and miso mayo on a butter grilled Filipino pandesal roll at pop-up favorite Cracked. It's only open until 10:30am, so be sure to stop by early.  For coffee, donut kabobs, and oat and polenta porridge bowls, head over to Mamacitas Cafe, which promotes its "mission driven social enterprise" by offering jobs and leadership training for young women.
For hearty brunch fare, try Grand Lake Kitchen, which dishes up tasty fare like avocado toast, bread budding, braised pork, braised greens, and toast with poached eggs. As its name implies, it offers nice views of Lake Merritt, a local-favorite for running, biking, and sunset strolls. For a mid-day bite, try Steel Rail House & Cafe, which serves salad and soup combos, espresso drinks, and even 6 dollar craft beers along with classic red or white wine by the glass or bottle.
Sequoia Diner serves up pecan sticky buns, coconut almond granola, huevos verdes, a hearty country breakfast, and a bacon cheddar omelet, among other eats. For a quick fuel-up before a day of exploring, Snow White Coffee delivers — try a nitro, flat, or Vietnamese iced coffee. Or head to Cafe Santana Roasting Company for your morning fix of pour-over coffee along with a Latin-inspired empanada.
Where to Find Adventure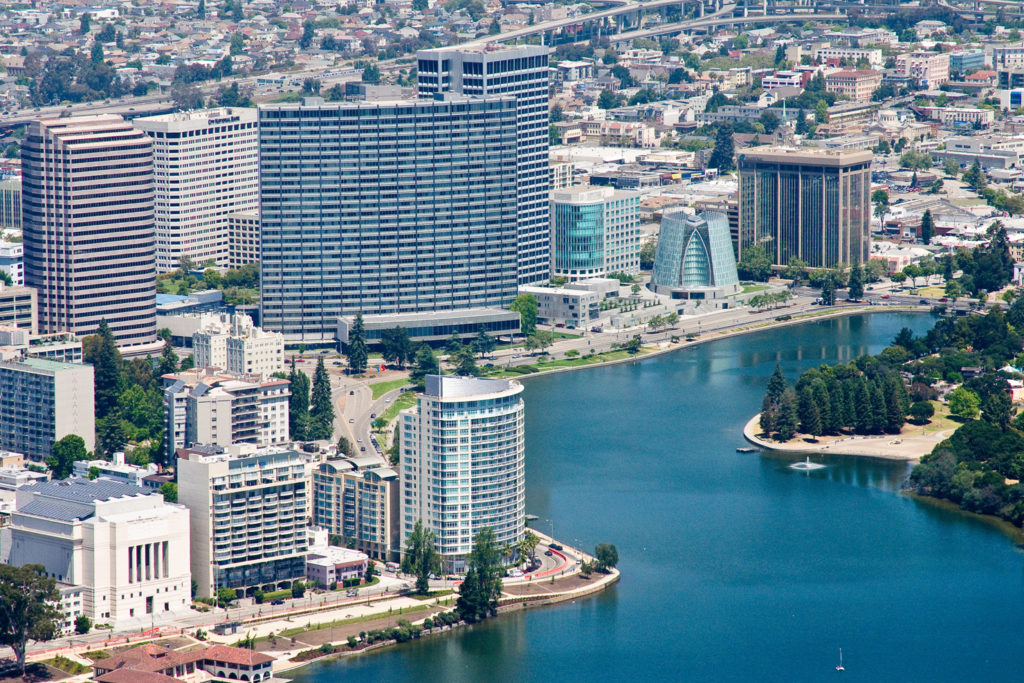 Tilden Regional Park, which is served by AC Transit on the weekend if you don't have a car or bike, is packed with excellent trails, many winding through redwoods and over stream crossings. Hike around Lake Anza or link the Selby Trail and Upper Packrat to reach Lake Jewel from Lake Anza. It's a great spot for families, too, with the Tilden Little Farm, where kids can get up close with rabbits, chickens, goats, and cows. Little ones will also love the Tilden steam train.
Where to Eat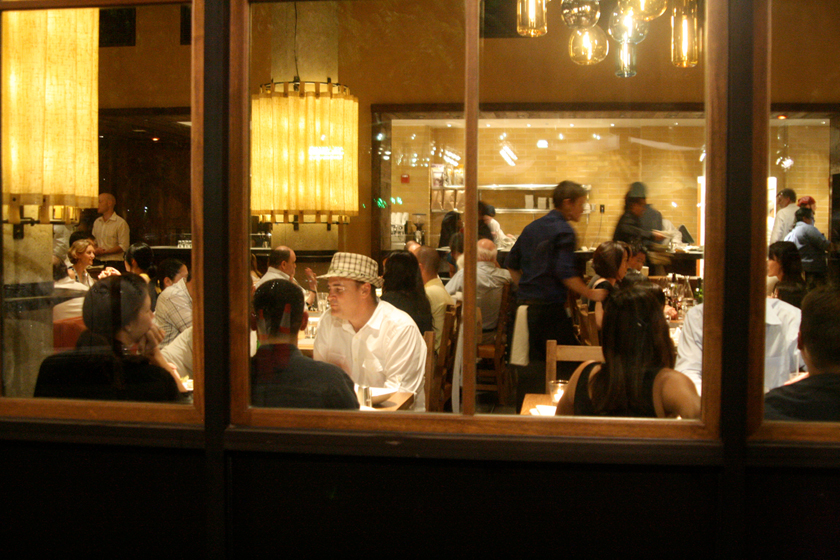 After working up an appetite, sample the diverse cuisine of a city that speaks 125 languages. Just about any type of fare is readily available, from Ethiopian and Eritrean to Mexican and Caribbean flavors. An excellent starting point to get a taste of the area's local produce is a farmers' market: Try the Old Oakland Farmers' Market, less than a mile from Jack London Square, on Fridays, or the Grand Lake Farmers' Market on Saturdays, for a variety of options from dozens of farmers and specialty food vendors.
Within steps of the Jack London Square Station, sample the cuisines of the Americas at Bocanova — menu highlights include white shrimp ceviche, Ecuadorian tripe soup, and red pozole. For Caribbean flavors, head to Miss Ollie's for favorite daily specials like fried chicken and jerk shrimp.
For a truly Californian food experience, connect with AC Transit or hop in a cab to check out Hella Vegan Eats restaurant and beer garden. The vegan eats — burgers, tacos, barbeque tofu mac and cheese, and fries, just to name a few — are tasty enough to satisfy even hardcore carnivores. You can also go straight for the extensive craft beer selection.
Where to Unwind
Oakland is full of watering holes ideal for winding down after a day of adventure and exploring, from hip breweries to chill bars. At the Lost & Found Beer Garden, basic bar bites get a gourmet boost: Thai curry popcorn, house roasted almonds, edamame, and a variety of heartier options such as barbeque pork sliders and bahn mi tacos.
An outdoor beer garden and cozy fire pits set the perfect backdrop for wood-fired pizza and craft beer from 32 taps at Drake's Dealership on Oakland's historic Broadway Auto Row. Another local favorite is Temescal Brewing, which has an inviting taproom and beer garden with craft offerings. Their "Where is Brooklyn?" is described as a "tart patio beer with cherry and lime", while saisons and pale ales round out the menu. Complement your brew with free popcorn or indulge at one of the rotating food trucks.
If you're not interested in venturing too far from the Capitol Corridor, you'll have plenty of options in and around Jack London Square. For an authentic taste of the history of Oakland, there's no better spot to raise a glass than Heinold's First and Last Chance Saloon. Located in Jack London Square, this charming dive bar traces its roots back to 1883, and is built from the remnants of an old whaling ship. Much of the original decor remains, and friendly bartenders are happy to share the bar's rich history—Jack London himself was a regular. A trip to Oakland isn't complete without stopping in for a drink.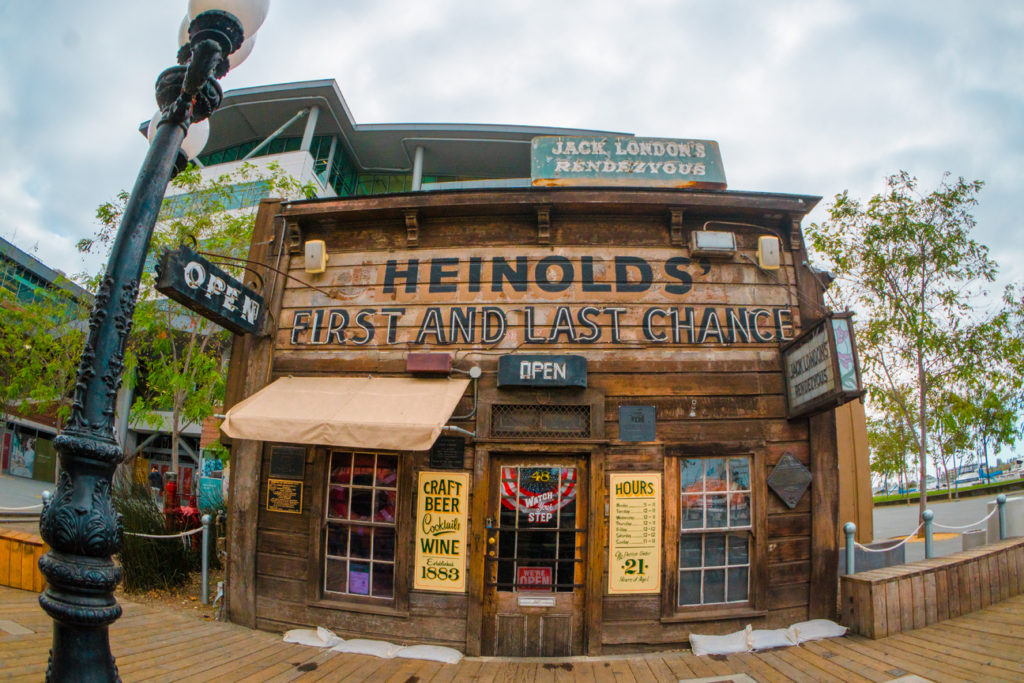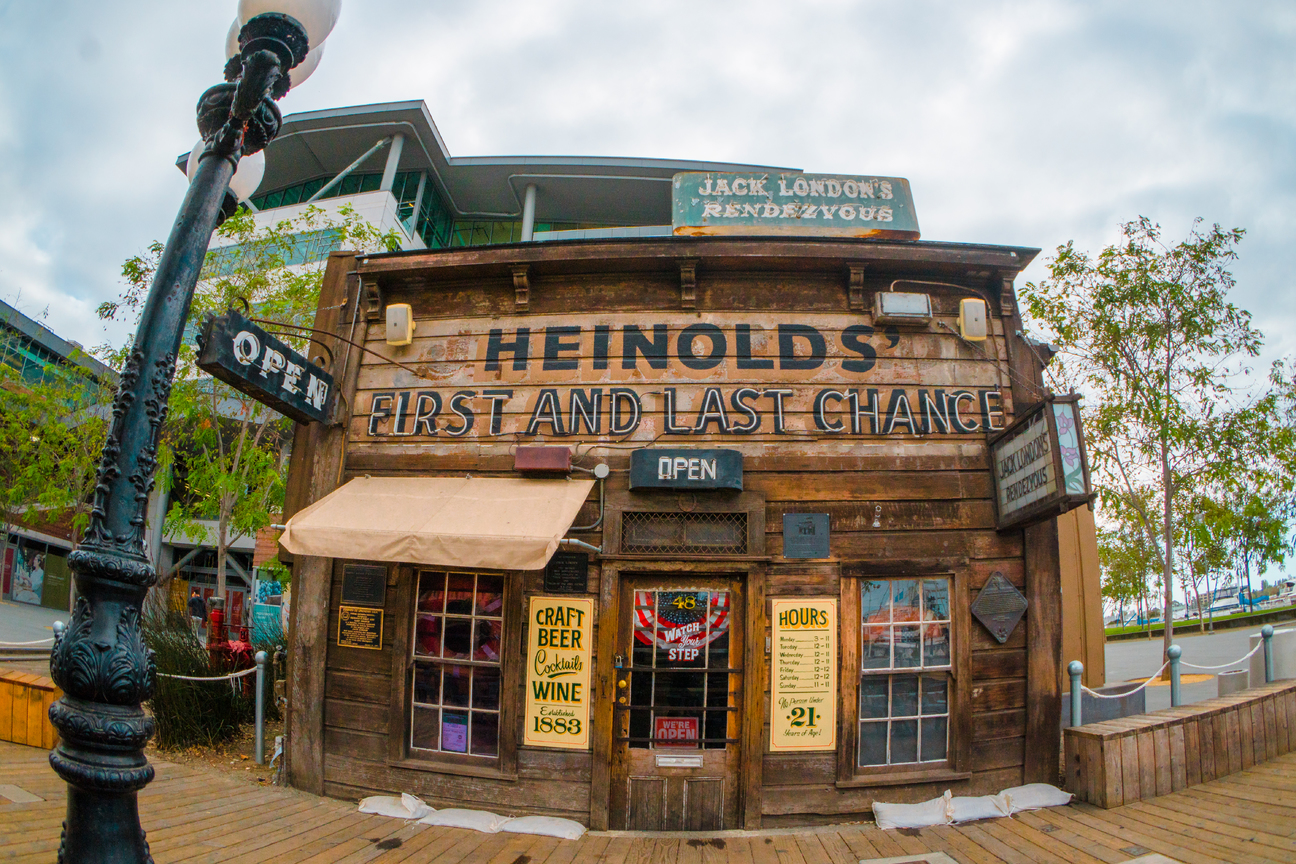 Finally, if it's a glass of wine you are craving, fear not, less than 10 minutes from the train station, you can find Rosenblum Wine Cellars in Jack London Square. Famous for their zinfandels — more than 20 — this urban winery is a great spot to sample new wines or grab a bottle and relax with friends.
Originally written by RootsRated for Capitol Corridor.
Featured image by Natausha Greenblott, courtesy of Visit Oakland.