During the month of November, the annual celebration of souls past is very much alive at various Día de Los Muertos events. Prepare for plenty more festivities at the start of the holiday season in Northern California, including a three-day bookworms' paradise in Fort Mason; a rare inside look at Suisun City's wildlife rescue center; a baseball stadium's take on the sport of golf (that really hits it out of the park!); and an extra-special holiday shopping extravaganza in San Jose. Whatever you decide to do during the month of Thanksgiving, there's always something to be thankful for and get excited about along the Capitol Corridor!
---
Souls of the City: Dia De Los Muertos Celebration | 11/3, Sacramento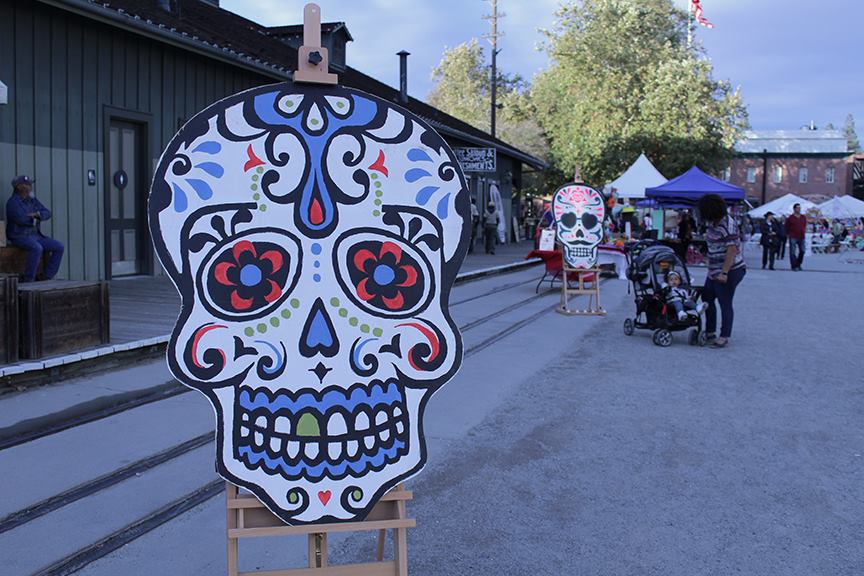 Happening: 4pm – 9pm
Early November is the time of year we pay our respects to ancestors and honor friends and relatives no longer with us in this realm. A great way to learn more about this tradition of celebrating life is a series of workshops put on by the Sacramento History Museum and Sol Collective, a Sacramento nonprofit dedicated to art, culture, and activism. Following the third and final day of Día De Los Muertos, you will have the opportunity to peruse arts and crafts vendors at Sol Collective, while enjoying traditional calavera face painting, sugar skull making, community altars, a large-scale altar building ceremony, and live music performances for the whole family. The procession and lighting of the altar will be led by the mesmerizing Sacramento Aztec Dancers, Kalpulli Maquilli Tonatiuh. Sol Collective, in partnership with the Sacramento History Museum, will offer hands-on education about the deep, fascinating history of Día de Los Muertos. Donations are welcome. Community members are encouraged to leave thoughtful notes, treasured items, and flowers for their loved ones.
Getting there: Take the train to the Sacramento Station, and connect to  Sacramento Regional Transit (free with a Transit Transfer from the Capitol Corridor) for the short ride to Sol Collective, where all of the workshops will be taking place.
---
Día de Los Muertos Festival | 11/4, Oakland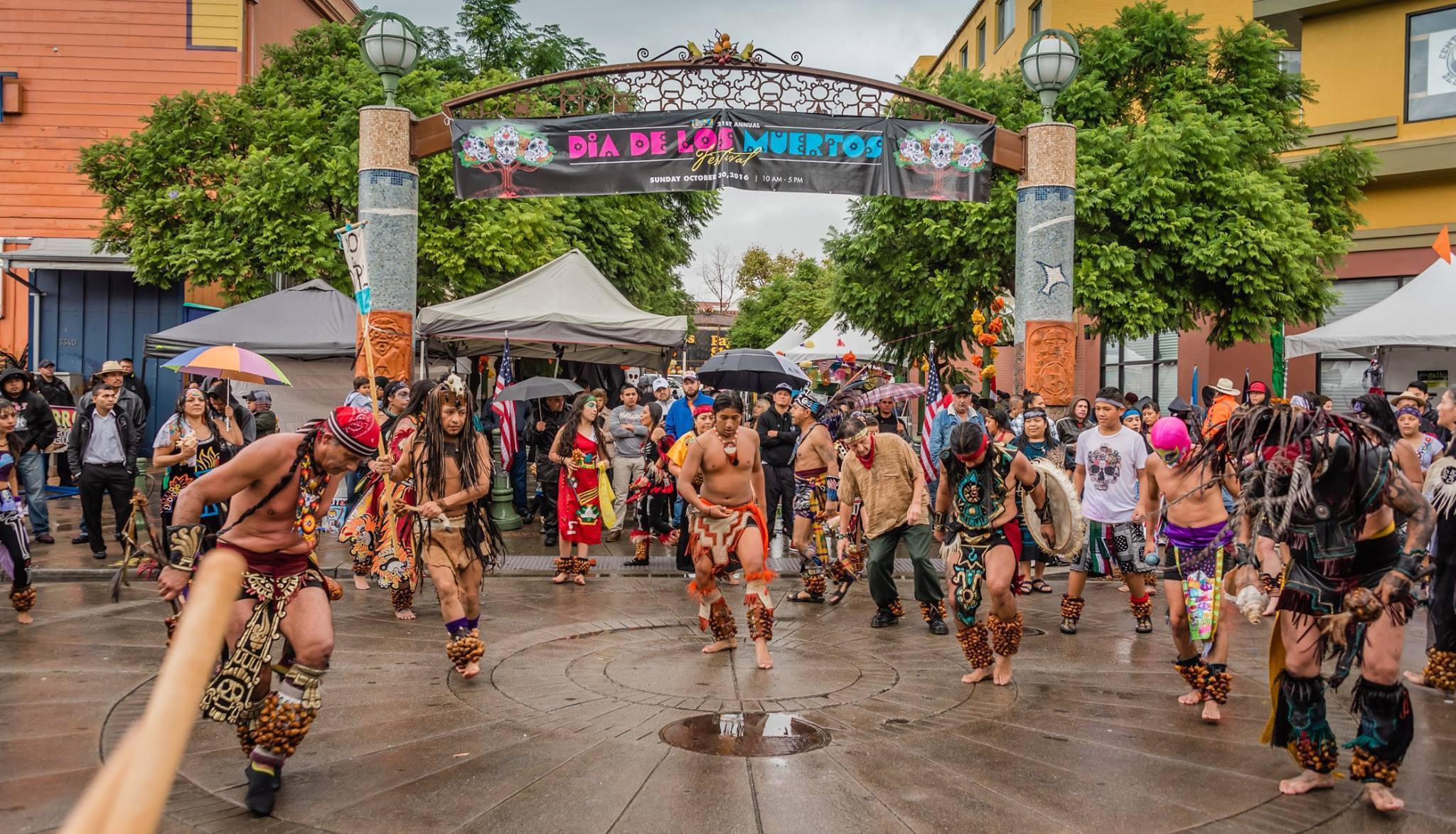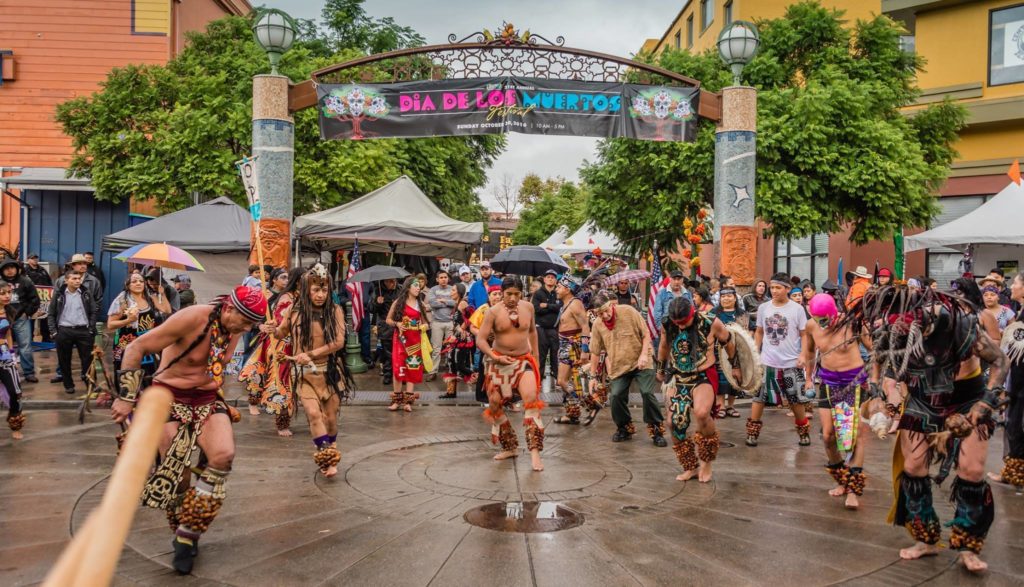 Happening: 10am – 5pm
Visit Oakland's vibrant, culturally-rich Fruitvale neighborhood for the 23rd annual Día de Los Muertos Festival at the Fruitvale Transit Village. The free outdoor festival expects over 80,000 attendees! Families across California will be coming to watch the amazing Ballet Folklorico Aztec dancers and shop at top local artisan craft stands. Enjoy world-class traditional Latin American live music, family-friendly games, rides, activities, and artisans, while viewing the stunning altar installations created by community members paying homage to los muertos.
Getting there: Take the train to the Emeryville Station, and from there, take AC Transit's Line 20 with a free Transit Transfer from the Capitol Corridor. You can also take the Capitol Corridor to the Richmond Station and connect to BART for travel to Fruitvale station, which is a short walk to the festivities.
---
Big Book Sale | 10/31 – 11/4, San Francisco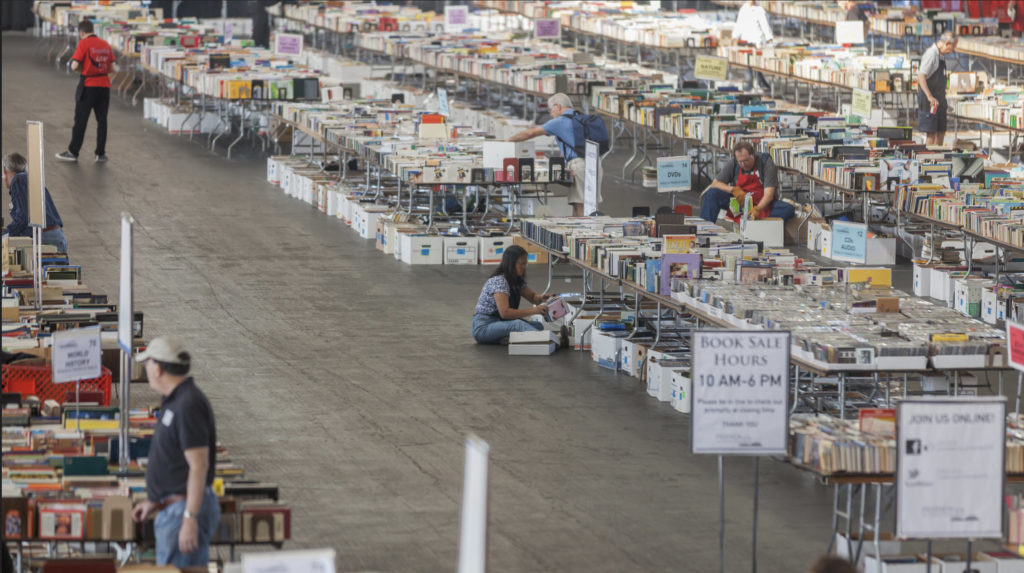 Happening: 10am – 6pm
Head over to Fort Mason for an iconic San Francisco tradition and the biggest literary event of the year. In its 54th year, the Big Book Sale offers hundreds of categories: cookbooks, graphic novels, literature, children's books, science fiction, mystery, LPs, and more. Hardcovers, paperbacks, 1st editions, classics, and best sellers will be found among the endless sea of stock. Open to the public from October 31 through November 4, everything will be sold for $3 or less — $3 for hardcovers; $2 for paperbacks; and $1 for DVDs, CDs, books on tape, and vinyl. On the final day, there will be a special sale with every book just $1. In support of The Friends of the Library, the multi-day event is hoping to raise one million dollars to benefit the public library's free programs and keep neighborhood branches up and running!
Getting there: Depending on your station of origin, take the Capitol Corridor's dedicated connecting bus from Emeryville to one of our San Francisco stops, or connect to BART at Oakland Coliseum or Richmond station and ride to downtown San Francisco. From any San Francisco bus or BART stops, you can take public transit or rideshare to Fort Mason.
---
Suisun Wildlife Center Holiday Open House | 11/10, Suisun City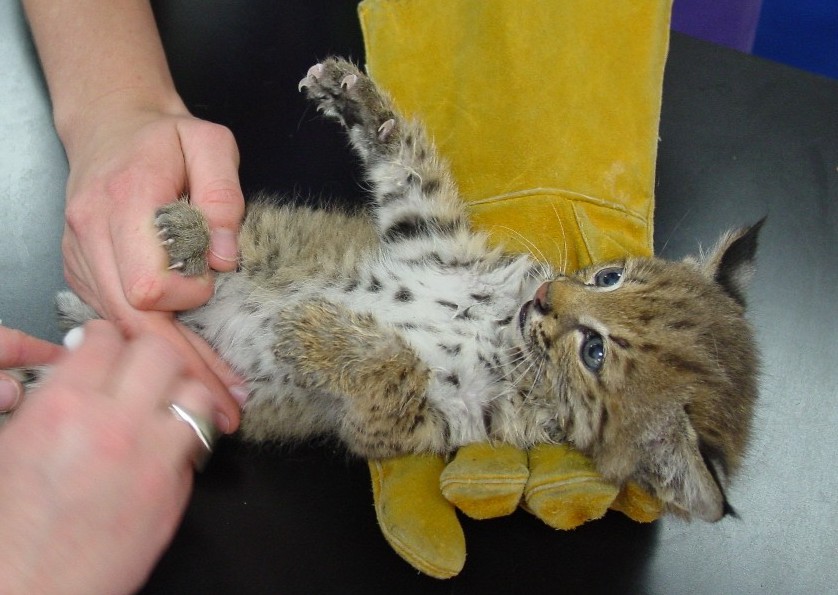 Happening: 11am – 4pm
The center is open to the public only once per year, so don't miss your chance to take a tour behind-the-scenes and learn about the resident animals up-close! The Suisun Marsh Natural History Association is a 501(c)3 non-profit volunteer organization dedicated to the preservation of native Californian wildlife and the Suisun Marsh through wildlife rescue & release, as well as environmental education. Admission to their annual holiday open house is free and includes refreshments. Plus, there will be a raffle for awesome prizes, including a weekend getaway to Monterey, CA with tickets to the Monterey Bay Aquarium!
Getting there:
Take the Capitol Corridor to Suisun- Fairfield Station, and walk 15 minutes along the waterfront to the wildlife center.
---
Topgolf Crush | 11/16 – 11/18, San Francisco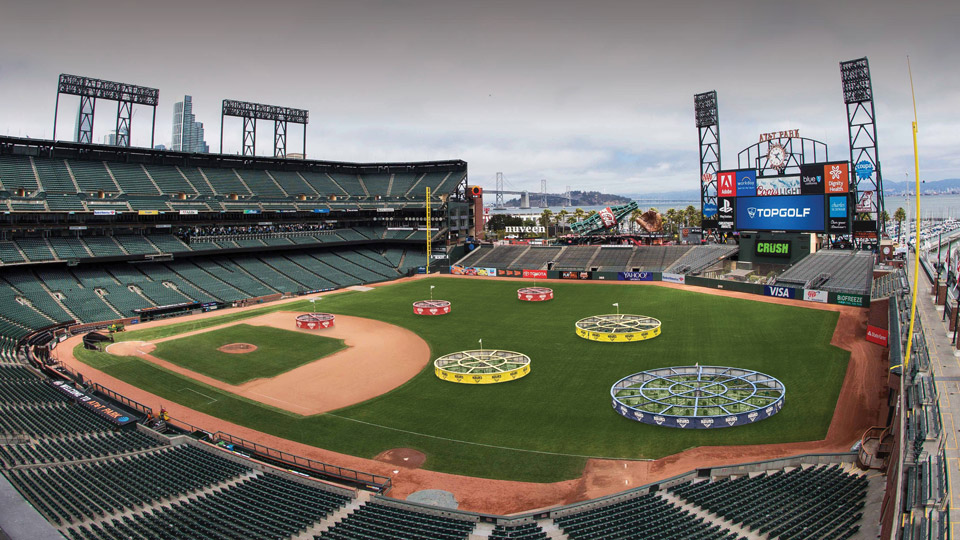 Happening: 9am – 11pm
The San Francisco Giants and global sports entertainment leader Topgolf are bringing a fun, unique golf experience to the Bay Area! Sports fans, golfers and non-golfers alike, will enjoy the typical Giants gameday scene— a lively crowd, great music, ice-cold beers, and the best ballpark concessions in the country— all enhanced by the opportunity to sink some putts from the Club Level into colorful targets on the field! Unlike any golf game you've played before, Topgolf Crush features Toptracer Range technology (so you can track your ball like a pro), plus spacious hitting bays so you can ball with your squad. Be sure to purchase tickets and reserve your spot in advance.
Getting there:
Depending on your station of origin, take the Capitol Corridor's dedicated connecting bus from Emeryville to one of our San Francisco stops, or connect to BART at Oakland Coliseum or Richmond station and ride to downtown San Francisco. From Montgomery BART station, it's a 20-minute walk to the ballpark, or a ten-minute Muni ride from Embarcadero station.
---
Harvest Festival | 11/23 – 11/25, San Jose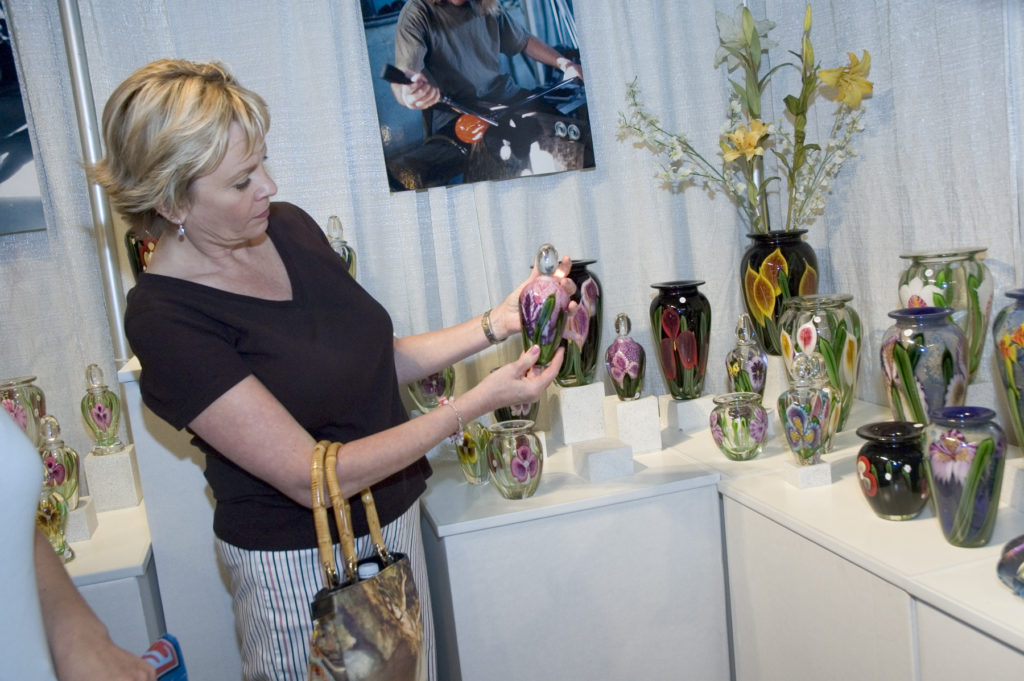 Happening: Friday, 5pm – 10pm; Saturday 10am – 6pm; and Sunday, 10am -5pm
Avoid the chaos during Black Friday week, save yourself from madness, and head over to the San Jose Convention Center for a unique and festive shopping experience: San Jose Harvest Festival. As the West Coast's largest indoor arts and crafts show, and rated as one of the top 200 craft shows in the United States, the event will feature over 24,000 American, handmade, one-of-a-kind products under one roof. Choose from a wide array of original art, jewelry, clothing, photography, ceramics, toys, specialty foods, and home décor, all made by independent artists and craftspeople. Attendees can speak directly with the artists to learn how each item is made and have gifts personalized. In addition to the fabulous shopping, there will be entertainment throughout the day, including Cajun Zydeco music, comedian John Park, and strolling performers such as Mama Claus, Eddie the Elf, and a stilt-walking Santa. The hands-on KidZone will offer fun make-and-take woodcraft activities from CD's Kids Art Studio, as well as eco-friendly projects from Our City Forest. Humane Society Silicon Valley will receive half of all proceeds from shopping bag sales and all of the proceeds from the bag and parcel check, as well as a direct donation from the show. Tickets are $9 for adults; Seniors (62+) and Military are $7; Youth (ages 13-17) are $4; and children 12 & under are free.
Getting there: Take the train to the San Jose/Diridon Station. From there, you can walk or take a short light rail ride on the VTA's Mountain View line with a free Transit Transfer from the Capitol Corridor, or ride VTA's free Downtown Area Shuttle (DASH).
Written by Sylvia Sheehan
Featured image photo credit: Jayasimha Nuggehalli