Add a little "spring" to your step with some fun along our route this month! Celebrate Mexican-American culture at Cinco de Mayo events in San Francisco and Oakland; commemorate the 150th anniversary of the Transcontinental Railroad in Sacramento; sip wine and stroll PIER 39 while supporting kid's environmental education; enjoy a day of live music while supporting the Yolo County LGBTQ community; and celebrate Oakland's art scene all month long!
Cinco de Mayo Festival: Saturday, 5/4, San Francisco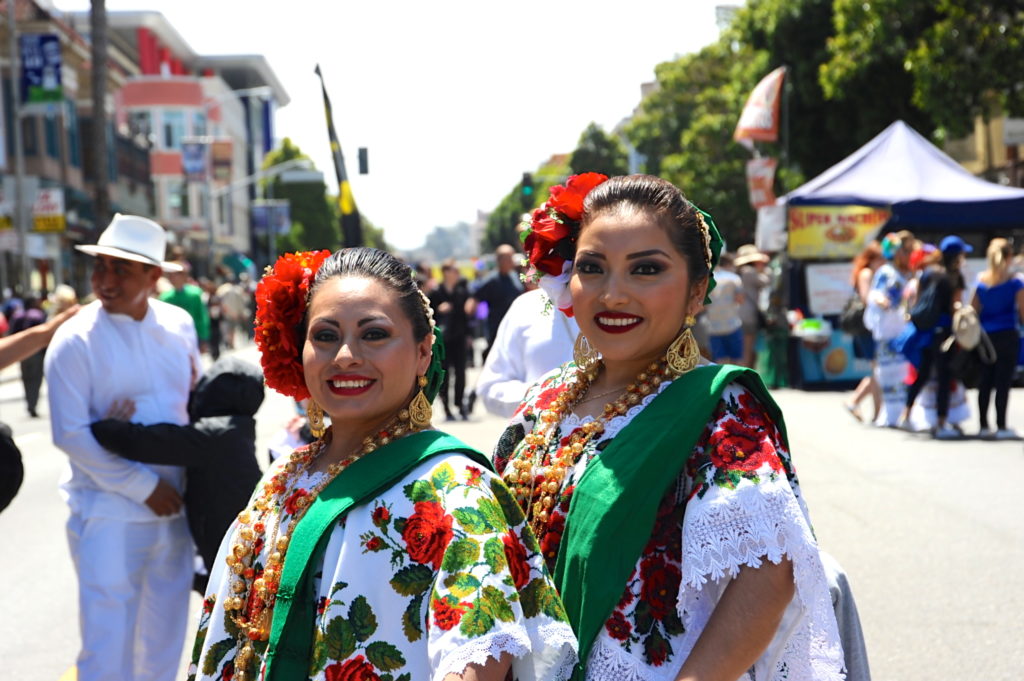 Happening: 10am – 6pm
Who doesn't like Mexican food, Latin music, and the rich culture that comes along with both? The 15th Annual Cinco de Mayo Festival in San Francisco's historic Mission neighborhood is a family-friendly outdoor block party along Valencia Street between 21st and 24th streets. The all-day celebration offers a diverse array of Mexican and Latino foods, music, and dance. Talented artists will perform everything from traditional Mexican ballads and salsa, to Latin jazz, rock, and pop, and plenty of other hip-shaking rhythms. This year, the Latin Grammy's winner for Best Children Song will perform their hit "123Andres." There will also be a Kids' Zone area with activities, art, and games for all ages. Last year, over 65 vendors provided a wide variety of delicious eats, showcased their artisan goods, and empowered the multi-cultural community and small businesses by expanding public awareness of their products and services. More than 6,000 people are expected to attend, so be sure to get there early!
Getting there: Depending on your station of origin, take the Capitol Corridor's dedicated connecting bus from Emeryville to one of our San Francisco stops, or connect to BART and ride to the 24th Street station, which is just steps from the festival.
---
Cinco de Mayo Festival: Saturday, 5/4, Oakland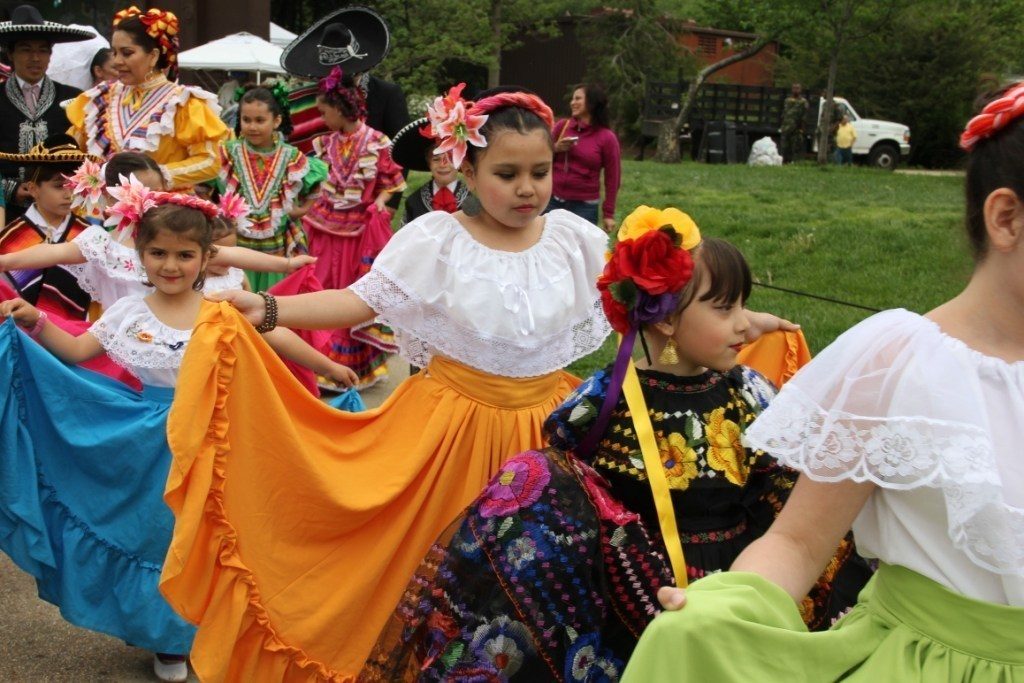 Happening: 12pm – 7pm
Come to Jack London Square for the 2nd annual Cinco de Mayo Festival to see some of the Bay Area's best Latin performances and enjoy great food. Music from local radio stations will be playing while you relax on the beautiful Oakland waterfront, watching traditional Folklorico and In Lak'ech Danza Azteca dancers, plus student dancers from Oakland Unified School District. You won't want to miss the lowrider cars, dancing horses, and wrestling matches! Mercado Latinx— the Bay Area's first market of local Latinx creatives— will offer refreshing limonadas and yummy treats like churros and pan dulce. Other food and beverages will be provided by Corona, Modelo Especial, local breweries, and the authentic local Mexican restaurant Otaez. Several Jack London Square businesses will also participate in the festivities by offering specials.
Getting there: Ride the train to the Oakland Jack London Square Station, which is just steps from the waterfront.
---
Transcontinental 150th Anniversary Community Day: Wednesday, 5/8, Sacramento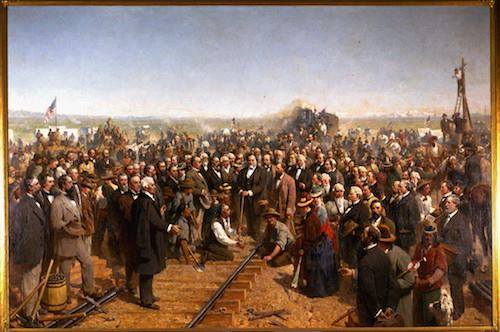 Happening: Starts at 10am
May 2019 marks 150 years since one of the most pivotal events in the history of the United States: the completion of the Transcontinental Railroad. Watch the historical reenactment of the parade that took place on May 8, 1869 at the Sesquicentennial Community Day outdoor festival in the Old Sacramento State Historic Park. Ride for free on the Sacramento Southern Railroad, and get hands-on experience operating one of the oldest pieces of railroad equipment: the handcar. A community picnic will take you back in time as docents and historians tell stories from the days of the Transcontinental Railroad. The day's live music and entertainment will culminate in an 1860's, railroad-themed happy hour at participating restaurants and bars throughout Downtown and Old Sacramento. (The Capitol Corridor will also be offering a special, discounted drink on board its trains for the entire month of May. Enjoy the "Golden Spike" in the Cafe Car for $5, which is $1.50 off the regular price of cocktails.)
Getting there: Ride the Capitol Corridor to Sacramento Station, which is a short walk from the park.
---
Pier 39 Spring Wine Pour: Saturday, 5/17, San Francisco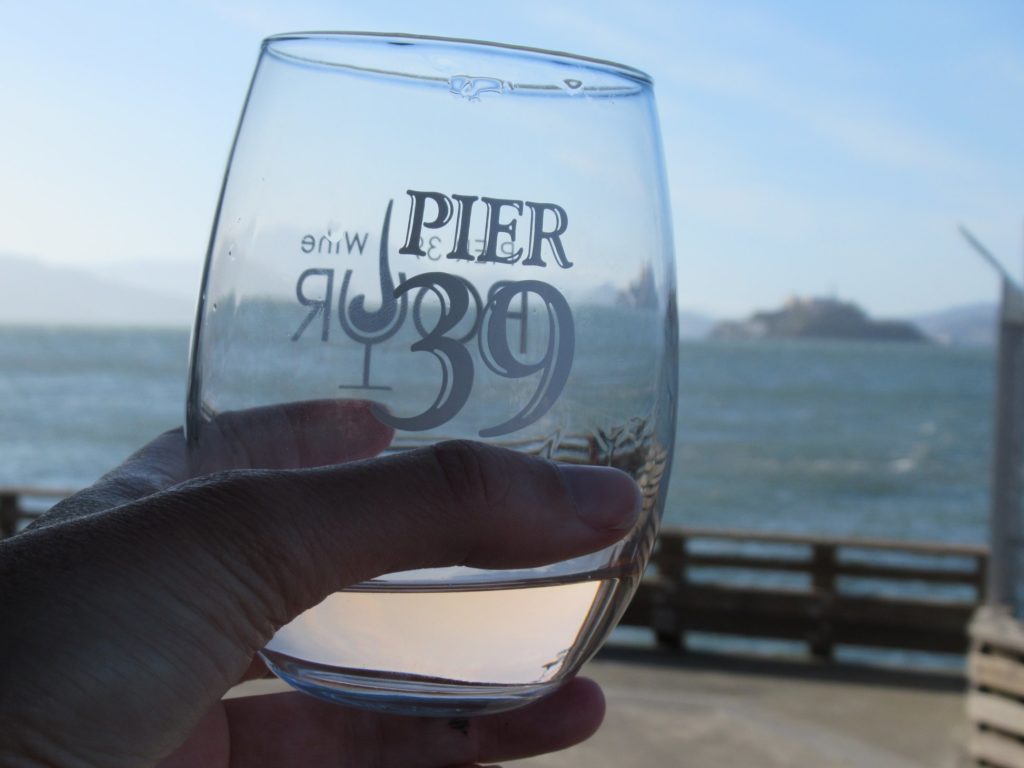 Happening: 4pm – 7pm
Sip, sip, hooray! It's time to grab your friends and head over to San Francisco's dazzling waterfront for an evening of wine, music, and fun at Pier 39 Spring Wine Pour. Stroll along the pier and stop in at participating businesses to enjoy tastings, exclusive discounts, and entertainment. Attendees receive a commemorative wine glass, and don't forget to make a dinner reservation for after the event at one of Pier 39's many wonderful restaurants. Discounted Advance tickets are available online for $20, and a limited number of tickets will be available day-of in the Pier 39 Entrance Plaza for $30 (cash only). A portion of ticket sales will benefit the Aquarium of the Bay's free education programs for Bay Area children.
Getting there: Depending on your station of origin, take the Capitol Corridor's dedicated connecting bus from the Emeryville Station to the Pier 39 stop. You can also connect to BART at Richmond or Oakland Coliseum Station and get off at the Embarcadero station. From there you can walk, jump on Muni, catch a cab, or rideshare.
---
Davis Pride: Sunday, 5/19, Davis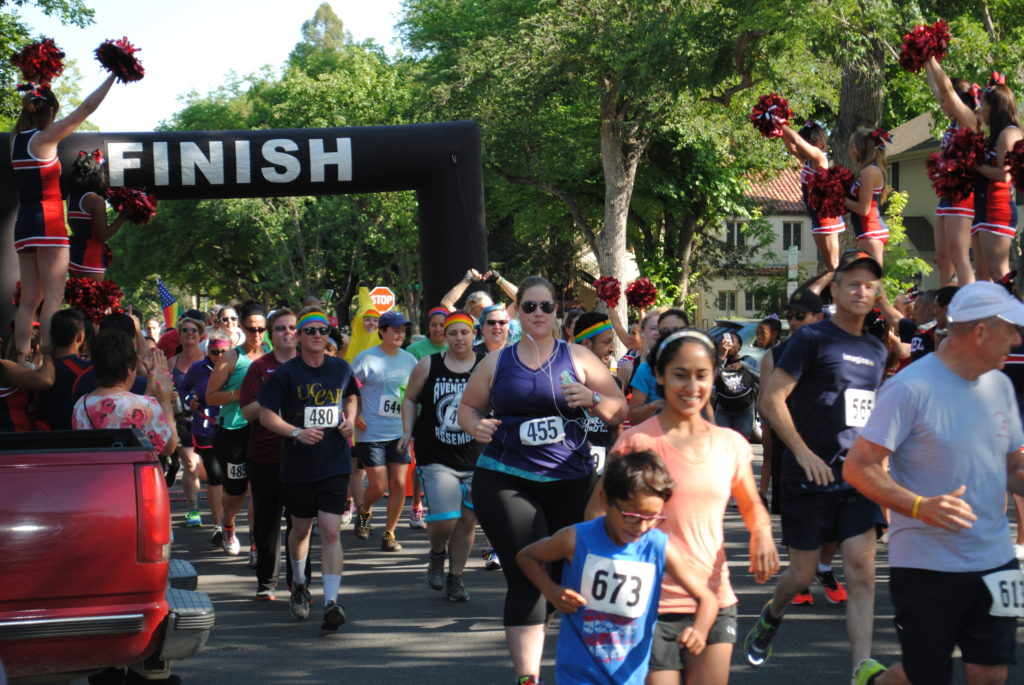 Happening: 10am – 5pm
Bring the whole family along for a fun day in the park at the Davis Pride Festival. The festival begins at 8am with a 5K or 10K Run or Walk for Equality, with proceeds going to the Davis Phoenix Coalition's Education and Advocacy programs. Then, join the celebration with other members and supporters of the LGBTQ+ community at the Pride Music Festival held at Central Park. There will be two stages of fabulous entertainment, featuring 25 of the best in Northern California. And be sure to check out the dozens of vendor and food booths, exhibits, and cultural presentations. The festival is free and open to anyone with love in their heart, and is a safe space for all.
Getting there: Ride the train to Davis Station. The park is just a half-mile walk from the station, or you can hop on the Unitrans O Line with a free Transit Transfer from your Capitol Corridor conductor.
---
Waterfront Days: Friday, 5/24; Saturday, 5/25; and Sunday, 5/26, Sacramento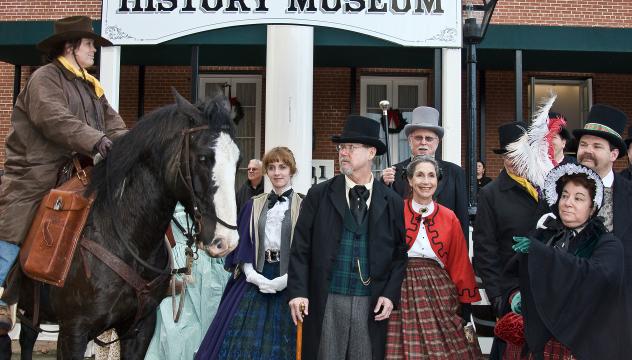 Spend your Memorial Day Weekend at the inaugural Waterfront Days! This exciting three-day 1849-scene event will take place on Front Street, the Embarcadero, and all along the beautiful Sacramento River. Entertainment will include talented period musicians and live performances of Shakespearian comedies throughout the District. Experience the Gold Rush Fire Brigade (as seen at the Rose Bowl Parade) and other Old West theatrics, family-friendly melodramas, horse-drawn carriages, canons, gold panning, kid's arts & crafts, and much more. As the sun goes down on Saturday and Sunday, enjoy the Waterfront Days' Country Dance and Beer Garden, featuring country artist Brad Johnson, The Killin' Time Band, and The Rob Staley Band.
Getting there: Ride the train to Sacramento Station, which is a five-minute walk from Old Sacramento.
---
Oakland Art Month: Month of May, Oakland
May is Oakland Art Month, which promotes artists and events that highlight the diversity of Oakland's creative community. Events include Cinco de Mayo celebrations, the Armenian Food Festival, the Oakland Greek Festival, and the Center for Asian American Media Film Festival. Running through the end of May, The Beat Generation Exhibition in Jack London Square will feature the work of Oakland artist Arthur Monroe before it is inducted into the Smithsonian Archives of American Art. Oakland has long been home to artistic innovators that collectively form the soul of Oakland. Visit Oakland hopes to introduce visitors and locals alike to new art forms by promoting art events in May and establishing Oakland as a top-of-mind city for the arts. The full calendar of events and details of the Oakland art scene are available at oaklandartmonth.com.
Getting there: Ride the Capitol Corridor to the Richmond Station or the Oakland Coliseum Station, connect to BART, and get off at any downtown Oakland station (12th Street or 19th Street). From there, you can hop on the free Broadway Shuttle, walk, or rideshare to one of the events.

Written by Sylvia Sheehan