Trying to save some money with a staycation or fill in some free time on the calendar? Seize the summer and have fun this July with these sizzling events along the Capitol Corridor!
Taste of Oakland: Saturday, 7/7, Oakland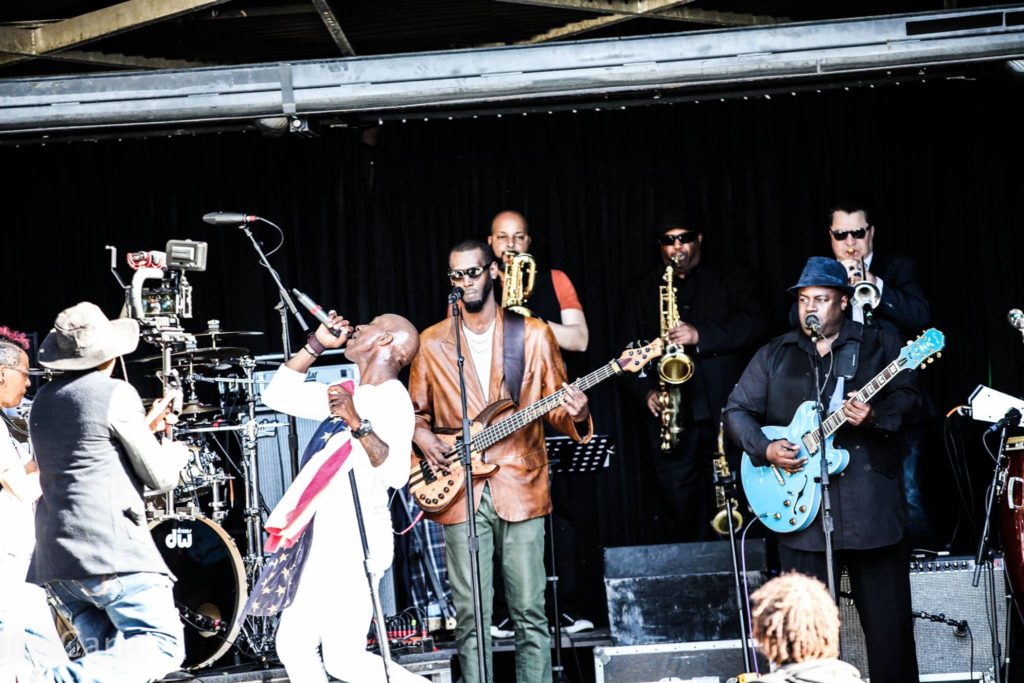 Happening: 7:30am – 5:15pm
Tune in to Oakland's vibrant music scene at Jack London Square for Taste of Oakland, a non-profit Youth Aid benefit. Part music festival, part charity event, Taste of Oakland celebrates Oakland's unique culture of independent, iconic musicians, culinary talents, and innovation in technology. Featuring a stellar musical line-up, local food and craft vendors, tech demos, children's entertainment, sports clinics, group dancing, karaoke, and other activities, this event covers all bases. KBLX host, Nikki Thomas, will even lead a Soul Yoga session, while techies can enjoy video games and presentations on introductory coding and web design. The event will also provide youth internship opportunities with local students shadowing the production team for the day. Proceeds will benefit Youth Aid, a 501(c)(3) nonprofit, that provides free music lessons and business fundamentals to youths in the city of Oakland.
Getting there: Take the train to the Oakland Jack London Square Station, which is just steps from the waterfront.
---
Island Reggae Festival: Saturday, 7/14, San Jose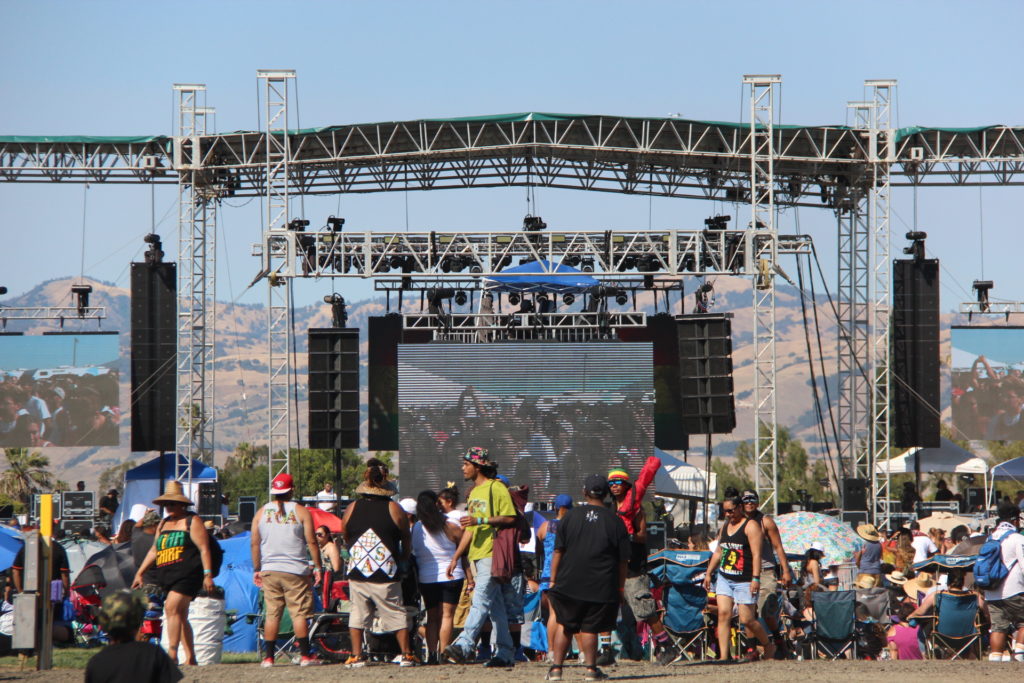 Happening: 11am – 11pm
Celebrate the warm summer days with the sounds of reggae and the rhythm of hula dancing at the 7th Annual Island Reggae Festival in San Jose's Santa Clara County Fairgrounds. A Polynesian showcase will present dance groups and styles from various South Pacific islands, including Samoa, Tonga, Hawaii, Tahiti, Fiji, and New Zealand, while some of the islands' greatest musical talents and reggae artists make up an enjoyable musical lineup. With 30+ food and merchandise vendors representing popular Polynesian influences, as well as other ethnic foods up and down the west coast, you won't leave hungry or empty-handed! In addition to a youth rugby tournament, arts and crafts, and unlimited carnival rides for kids 12 and under, the Diabetes Awareness initiative, in partnership with Foothill Community Health Clinic, will be onsite conducting free glucose screenings. Tickets, available online, are $45 for general admissions and limited VIP Tickets sell for $150.
Getting there: Take the train to the San Jose/ Diridon Station. From there, ride the VTA light rail, or catch an Uber, Lyft, or cab to the fairgrounds.
---
Bastille Day: Saturday, 7/14, San Francisco
Happening: 10am – 7pm
Calling all Francophiles! Celebrate the French National Day without having to get on a plane by heading into San Francisco for the next best thing — the Bastille Day Festival and Bal Populaire in the city's Embarcadero Plaza. Almost 150 years after the first San Francisco Bastille Day celebration, the official committee of French-American Organizations of Northern California will host the Kermesse (outdoor festival), followed by a Bal Populaire (Firemen's Ball) "à la française." Enjoy the Citroen vintage car show, games of "Pétanque", a kid's garden and playground, tours of the French Quarter, French musicians, and for the first time ever, a "Course de Serveuses et Garçons de Café", or "waiters race." You'll have your pick of fine French establishments, food, wine, and beer booths, all savored in an outdoor bistro setting. The day's activities will culminate at 5pm with the  "Bal Populaire" featuring local French bands like Rue'66, San Francisco's only authentic 60's French "yé yé" band, as well as Berkeley-based French singer, Virginie Marine.
Getting there? Take the Capitol Corridor to the Richmond Station or Oakland Coliseum Station, connect to BART to downtown San Francisco, and get off at the Embarcadero Station, which is a short walk to the plaza.
---
Gold Fever Tours: Saturdays & Sundays, Sacramento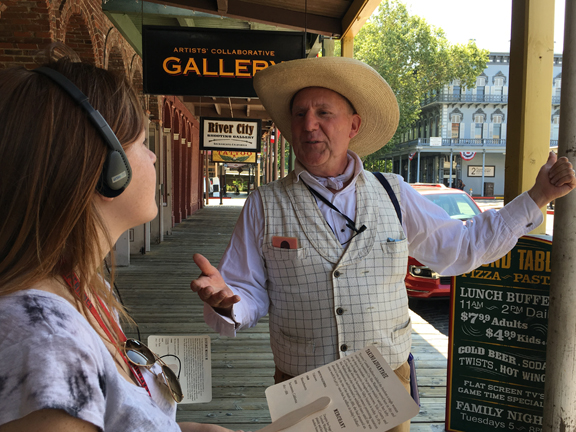 Happening: 11am, 12:30pm, and 2pm
Experience life during California's wild Gold Rush era by taking a Gold Fever! guided tour at the Sacramento History Museum. Relive Sacramento's boom town days, when gold ruled and prospectors were always an eye blink away from triumph or tragedy. Take on the personas of fictional historical characters – or "real-life rascals" – who scratched and clawed their way to make this area ground zero of the Gold Rush. Never the same twice, the tour will throw in elements of chance that may change fate: Will floods, fires, and disease destroy your fortune, or will you escape to thrive anew? Will you grow rich as a result of commerce made possible by the new railroad and steamboats in the young Capital City – or blow it all away at the gaming tables? These questions will be yours to answer during this unique guided experience, which lasts approximately one hour. The tour costs $10 for adults, $6 for children 6 to 17, and are free for children five and under. Tickets can be purchased online. Reservations are recommended since tours do sell out.
Getting there: Take the train to the Sacramento Station, which is just a short walk from the museum.
---
Davis Shakespeare Festival: Thursdays-Sundays, Davis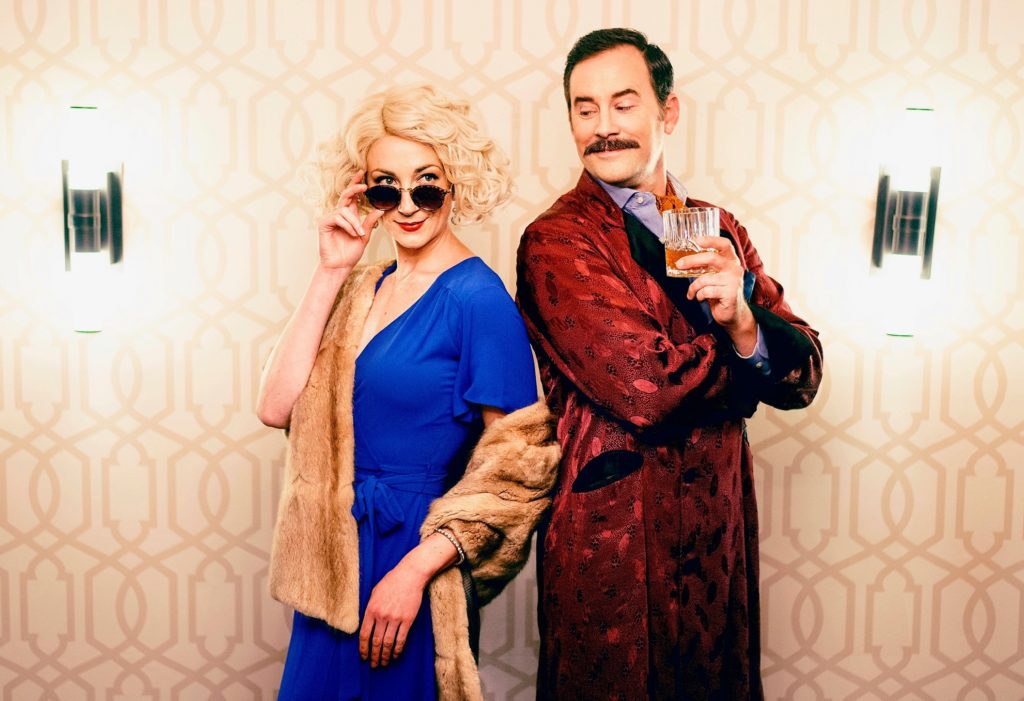 Happening: Thursday – Saturday @8pm; Saturday & Sunday @ 2pm 
The Davis Shakespeare Festival is back for its 9th summer season presenting two great productions in repertory at the Veterans' Memorial Center Theatre. Mary Stuart, which runs through Saturday, August 4, is a dramatic play exploring the famed and fierce rivalry between Queen Elizabeth I and Mary Queen of Scots, who both held claim to the throne in the 16th century. Set in the 1930's, On the Twentieth Century is the story of an egomaniacal, bankrupt theatre producer who boards a luxury train traveling from Chicago to New York to convince his old flame, and now Hollywood celebrity, to star in his new, yet-to-be-written production. It runs through Sunday, August 5.
Getting there: Take the train to the Davis Station, which is a little over a mile from the theatre. The pleasant walk will take about half an hour, or you can catch Uber, Lyft, or a cab.
---
Kite Festival: Saturday, 7/28 – Sunday, 7/29, Berkeley
Happening: 10am – 6pm
Bring out your inner child and spend the weekend enjoying the summer breeze flying a kite at the Berkeley Kite Festival. Held at Cesar E. Chavez Park at the Berkeley Marina, this annual festival showcases the artistry of modern kite flying. Gaze up at giant 20,000 square foot Japanese-style creature kites as they battle for the skies, or partake in hands-on activities, such as kite-making lessons and team kite flying. The festival will also feature food, music, a giant kite sales tent, a children's zone with crafts and pony rides, as well as live entertainment by Taiko Drummers.
Getting there: Take the train to the Berkeley Station, which is a little less than a mile from the Berkeley Marina. You can also take AC Transit's 51B bus with a free Transit Transfer available from the Capitol Corridor conductor.
---
Stern Grove Festival: Sunday, 7/29, San Francisco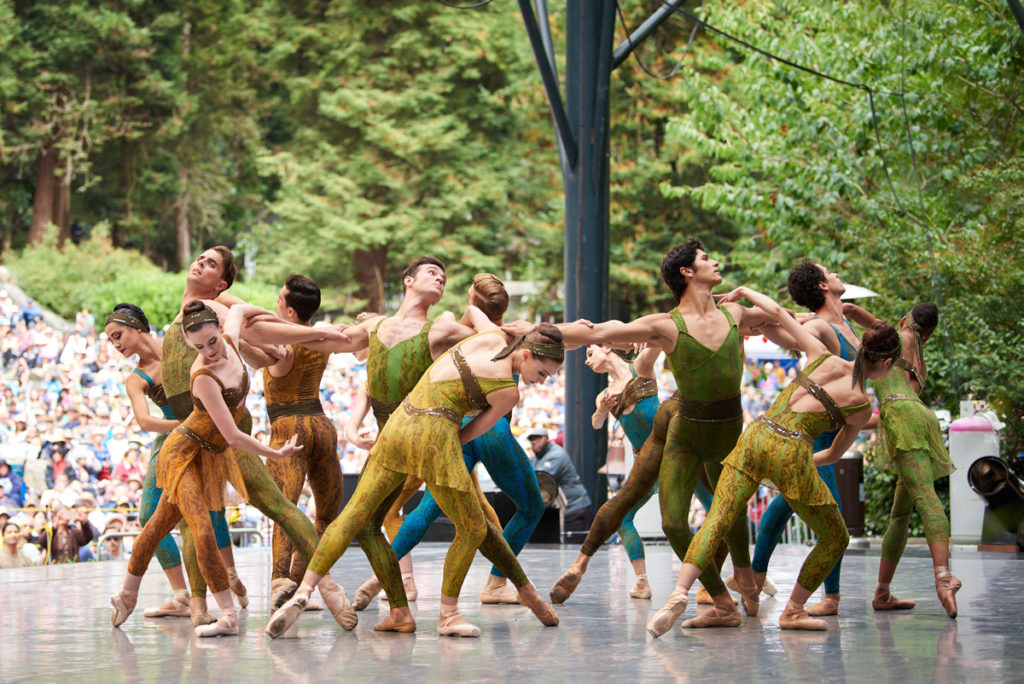 Happening: 2pm
Come early to stake your spot and spend a relaxing Sunday afternoon enjoying live performances at the Stern Grove Festival. This year marks the 81st season for the Festival's free concert series in the park, held every summer since 1938. Enjoy watching free performances from top touring acts and local institutions such as the San Francisco Ballet, San Francisco Symphony, and independent artists. All concerts begin at 2pm, in Sigmund Stern Grove, located at 19th Avenue and Sloat Boulevard (in San Francisco's Sunset neighborhood). No tickets are required. Admission is free, but is on a first-come, first-served basis, so arrive early, spread your picnic blanket, and enjoy world-renowned performances in a beautiful setting.
Getting there Take the Capitol Corridor's dedicated connecting bus from the Emeryville Station to downtown San Francisco's Transbay Temporary Terminal. Or, connect to BART at the Richmond Station or Oakland Coliseum Station for frequent and fast service downtown. From any of these San Francisco bus or BART stops, you can take SF Muni, catch a cab, or take Lyft or Uber.
Need more ideas for summer fun? Check out 15 Summer Must-Dos for inspiration!
Written by Sylvia Sheehan
Featured image courtesy of Erik Tomasson