Schools, community groups, senior centers, alumni groups and service clubs are all discovering that we offer a fast, convenient way to travel in Northern California.
Groups of 20 Passengers or More
If you are planning to travel with a group of 20 or more passengers, you are eligible for a group discount of 30% off the full fare ticket price. Due to space restrictions, groups of 20 or more traveling together must make an advance reservation with the Capitol Corridor Group Desk. You must make your reservation request at least 21 days in advance of your travel date by completing the Online Group Travel Reservation Request Form.
Teachers, please refer to our Train Treks for Kids program for your classroom field trip.
Complete the Online Group Travel Reservation Request Form
Complete the form and if your travel is approved for the requested date, you will receive a reservation number and confirmation letter via fax or email within 10 business days. Please provide an alternate date on the Group Reservation Request Form in case your first choice is denied. After submitting the request form, adjustments cannot be made; a new request must be submitted in order to make changes to your itinerary.
Confirmed Travel – Next Steps
If your trip request is approved, you'll receive a confirmation packet via email. Along with your confirmation documents, you will be sent a blank Passenger Name List, which we must receive at least 10 days prior to your trip. Your Passenger Name List must be received before you can pick up your ticket. Tickets may then be purchased at any staffed station, at least seven days prior to your date of travel.
Your Group Travel Journey Begins Here
Please note that all group travel requests must be received at least 21-days in advance, and are subject to train capacity, route limitations, and blackout dates. If you have already submitted your request and need additional help, please contact groupdesk@capitolcorridor.org.
---
Fun Destinations Await!
Capitol Corridor travels along a 170-mile corridor with many destinations to stop and explore! Whether you choose to visit the California State Railroad Museum in Sacramento, Pier 39 in San Francisco, or the Tech Museum of Innovation in San Jose, Train Treks will make your trip convenient and fun. Other locations to consider include:
Note: Additional transit may be needed to travel to/from some destinations.
School Groups – Train Treks for Kids
Capitol Corridor's Train Treks program offers discounted train travel for school and youth groups (K-12). Refer to the Train Treks for Kids page for your classroom field trip.
Small Groups – Six or fewer passengers
Capitol Corridor now offers a Friends and Family Discount, designed for small groups. Refer to the Friends & Family page to find out more.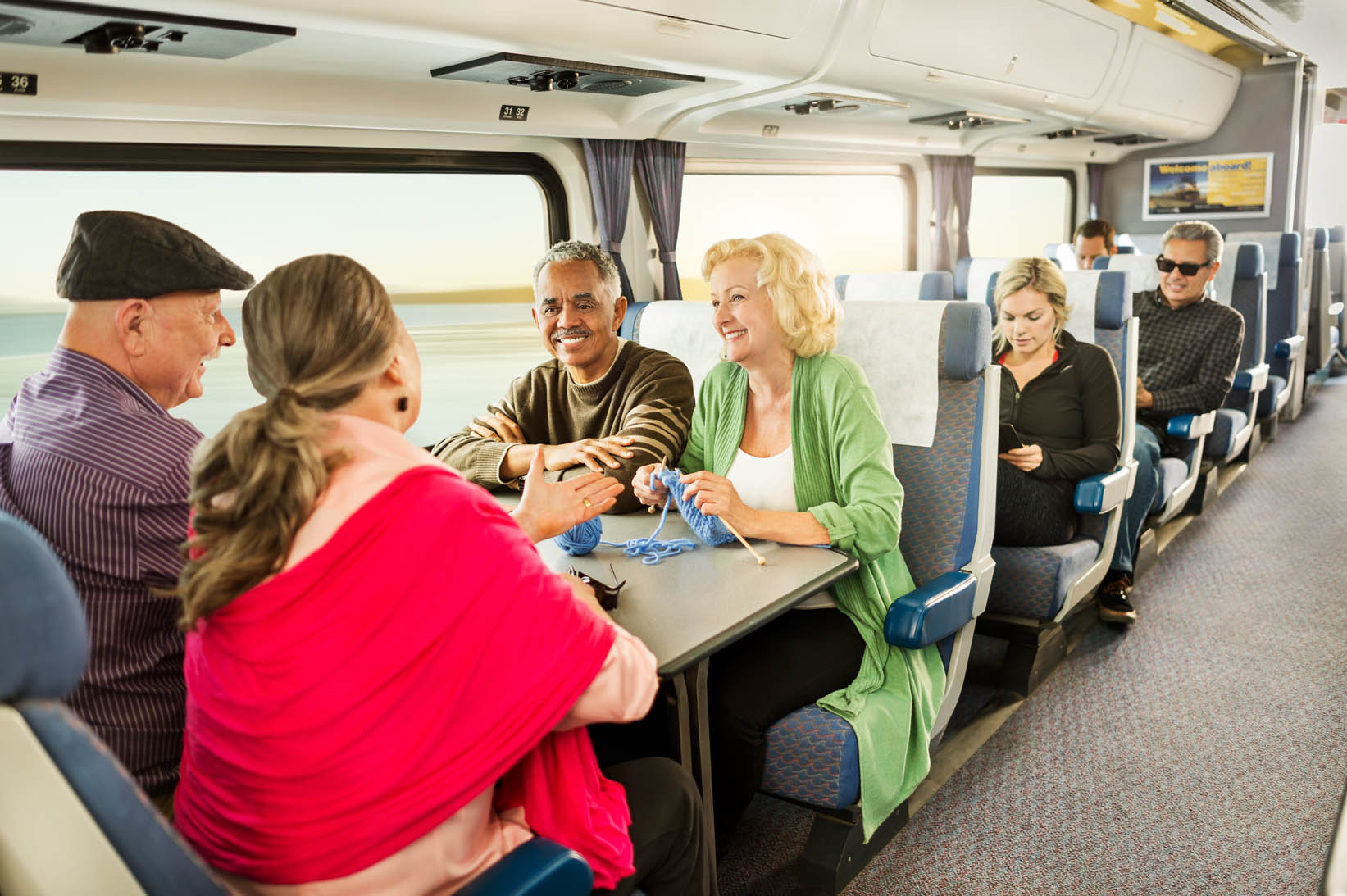 2016 – 2017 Blackout Dates:
September 2 and 5, 2016
October 10, 2016
November 22-23, November 26-28, 2016
December 21, 2016 – January 2, 2017
February 17 and 20, 2017
April 13-14, April 17, 2017
May 26, May 29, 2017
Valid for sale June 9, 2016 to June 9, 2017
Valid for travel July 1, 2016 to June 30, 2017