The Capitol Corridor publishes monthly and annual performance reports with data on ridership, on-time performance and key service plan highlights and projects.
Performance Metrics
View data about the Capitol Corridor service and ridership by viewing the graphs below.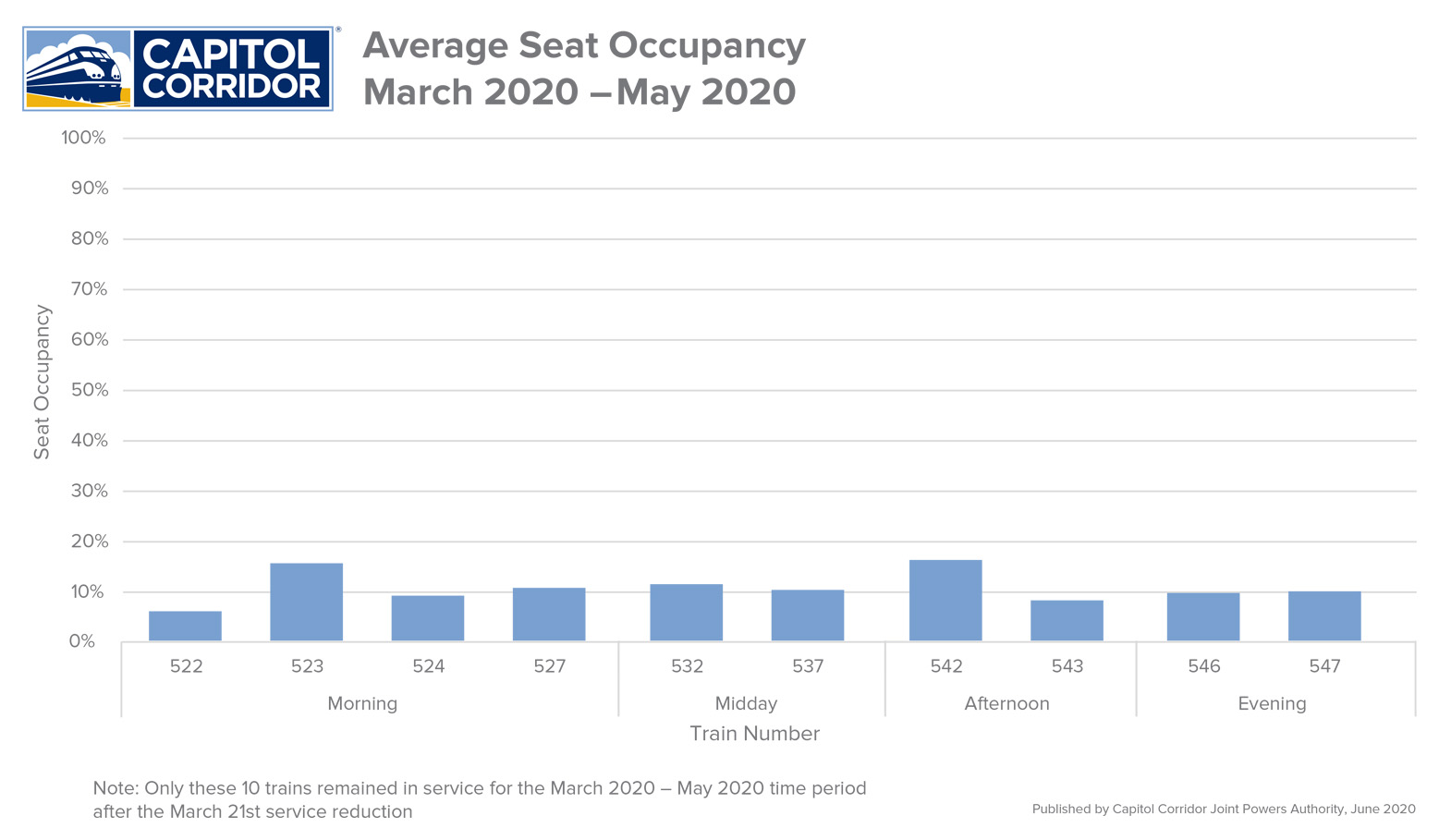 Monthly Performance Reports
These reports cover monthly ridership figures and key performance statistics.
Passenger Surveys
Once a year, the CCJPA conducts a survey of its passengers to stay abreast of customer satisfaction and demographics. We thank you for your participation in these surveys, as the information is invaluable to us as we continue service improvement efforts.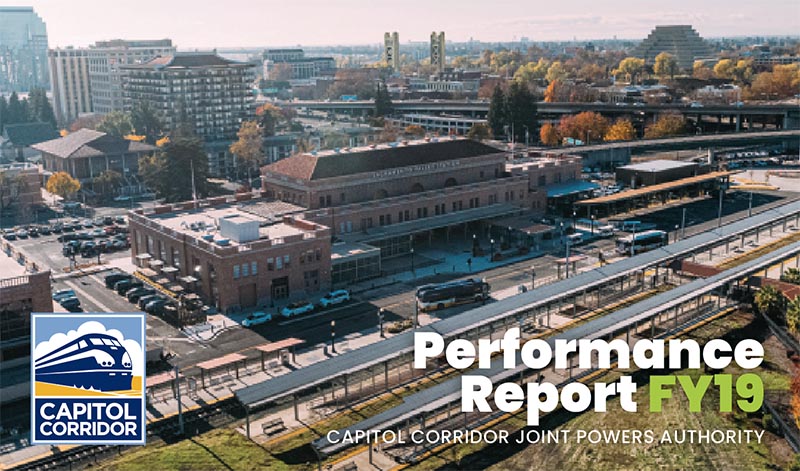 Annual Performance Reports
Each year, the CCJPA staff prepares an annual report which outlines key service plan highlights, projects completed/underway, marketing initiatives, and legislative agenda. Performance reports also include ridership, revenue, on-time performance and revenue-to-cost ratio results.