2020-2021 CCJPA Board Meetings
View the revised schedule of 2020 CCJPA Board Meetings and the upcoming 2021 CCJPA Board Meetings.
For the most recent November 18, 2020 Board meeting, you may find the agenda and supplemental materials here.  You may also view the meeting presentation slides here.
---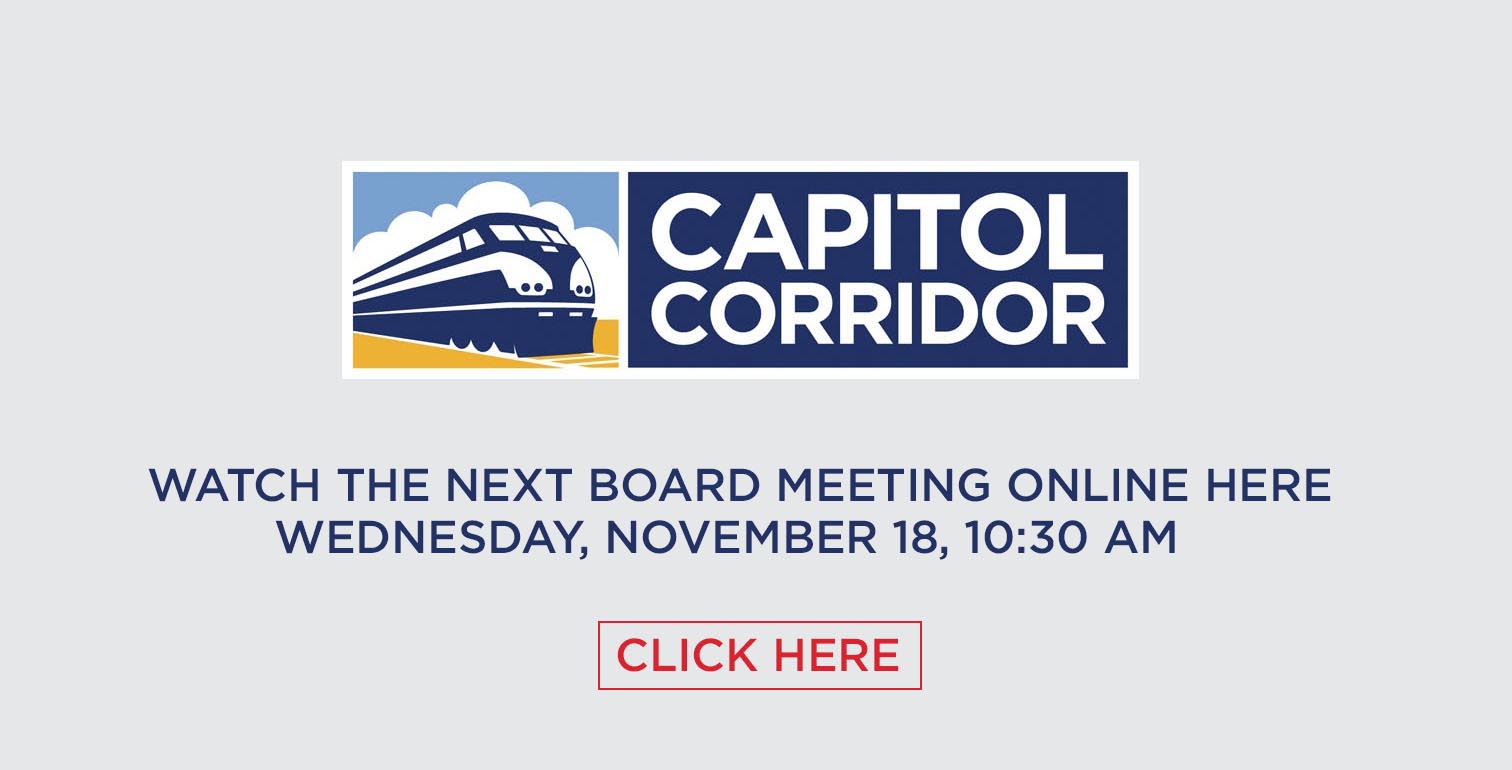 ---
The Governing Arm of the CCJPA
The Capitol Corridor Joint Powers Board consists of two representatives from each of the eight counties in The Capitol Corridor: Placer, Sacramento, Yolo, Solano, Contra Costa, San Francisco, Alameda and Santa Clara, represented by Placer County Transportation Planning Agency, Sacramento Regional Transit District, San Francisco Bay Area Rapid Transit District, Santa Clara Valley Transportation Authority, Solano Transportation Authority, and the Yolo County Transportation District.
The CCJPA is also supported by the two metropolitan planning organizations in The Capitol Corridor - the Metropolitan Transportation Commission and the Sacramento Area Council of Governments.
Video recordings of past Board Meetings are archived and available to the public.
The agendas from past Board Meetings are archived and available to the public.
CCJPA Ad Hoc Subcommittee Reports
View the past agenda for the August 29, 2018 Ad Hoc Subcommittee meeting.
Current CCJPA Board members listed below. To contact them, please reach out to their respective agencies.
---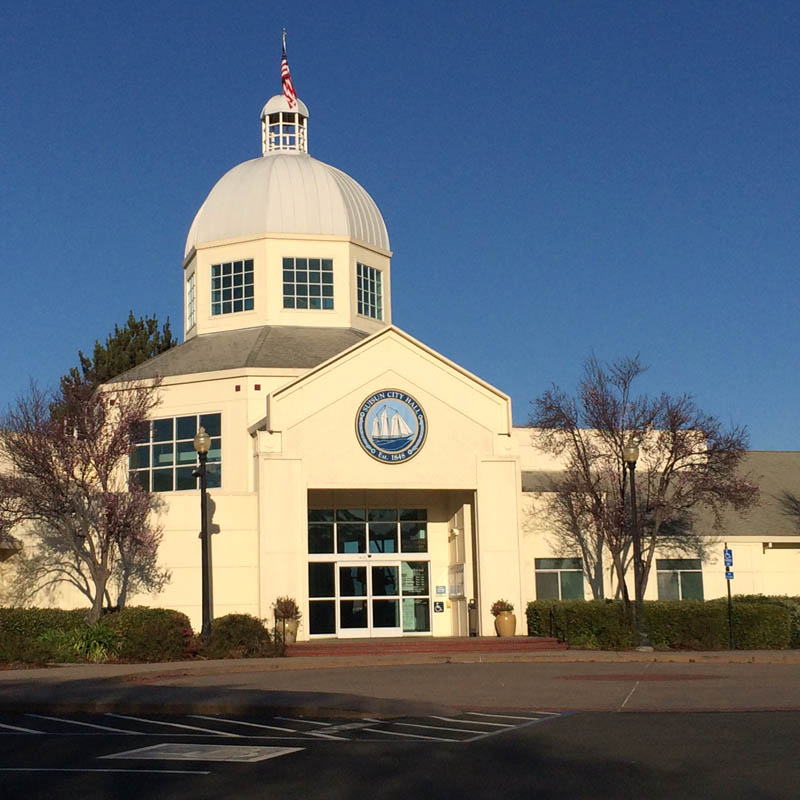 The station access study includes a survey of passengers to evaluate access improvements that could potentially be applied to every Capitol Corridor station.