Career Opportunities
Principal/Senior Marketing Representative
SF Bay Area Rapid Transit
BART's Primary Location
New applicants click here.
If you are a current employee of BART organization, click here.
Principle Financial Analyst – Job Posting #9391
Junior Engineer – Job Posting #9480
Click here to view job details.
Click here to apply for this position.
For future Capitol Corridor Joint Powers Authority career opportunities, please bookmark 
https://jobs.bart.gov/
Partner Organizations
Amtrak Job Opportunities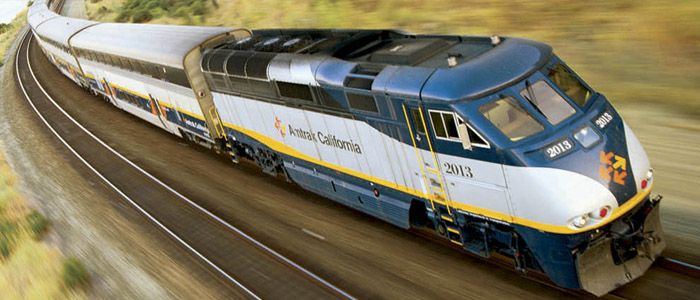 Requests for Proposals (RFPs) / Requests for Statement of Qualifications (RFSOQ)
RFSOQ2022-01 On-Call Project Management/Construction Management Services
The Capitol Corridor Joint Powers Authority ("CCJPA") intends to engage the services of a consulting firm or joint venture ("CONSULTANT") to provide project management and construction management services for CCJPA capital projects. Accordingly, CCJPA is now accepting Statements of Qualifications from Proposers for consideration for the selection of a CONSULTANT to perform the scope of services specified in this Request for Statements of Qualifications ("RFSOQ") [revised 5/17/2022]. The total value of the contract to be awarded shall not exceed Fifteen Million Dollars ($15 Million) over a ten (10) year period. CCJPA intends to award one (1) Agreement under this RFSOQ. There is no guaranteed minimum level of compensation.
Questions concerning this RFSOQ shall be directed in writing to Shirley Qian, Principal Planner, at [email protected]. All inquiries shall be made to the CCJPA at least ten (10) calendar days before the proposal submission date.  Inquiries received less than ten (10) calendar days prior to such date may, at the CCJPA's sole option, not be responded to. See the Q&A document [updated 6/1/2022] for the reference of all Proposers before Proposal Submissions are due.
Other helpful documents:
Partner Sponsorship Opportunities
Whether you need help getting people to your venue, or getting the word out about your event, Capitol Corridor offers innovative ways to partner with us.
To learn more about partnership opportunities please contact us here.