Capitol Corridor trains offer complimentary Wi-Fi to keep you connected during your ride. Be productive, or simply sit back and have some fun while using any Wi-Fi enabled device.
How to connect:
Select Wi-Fi network "AmtrakConnect".
Open or refresh your browser to see the AmtrakConnect welcome screen.
Click "I agree, get connected" to proceed to the Internet.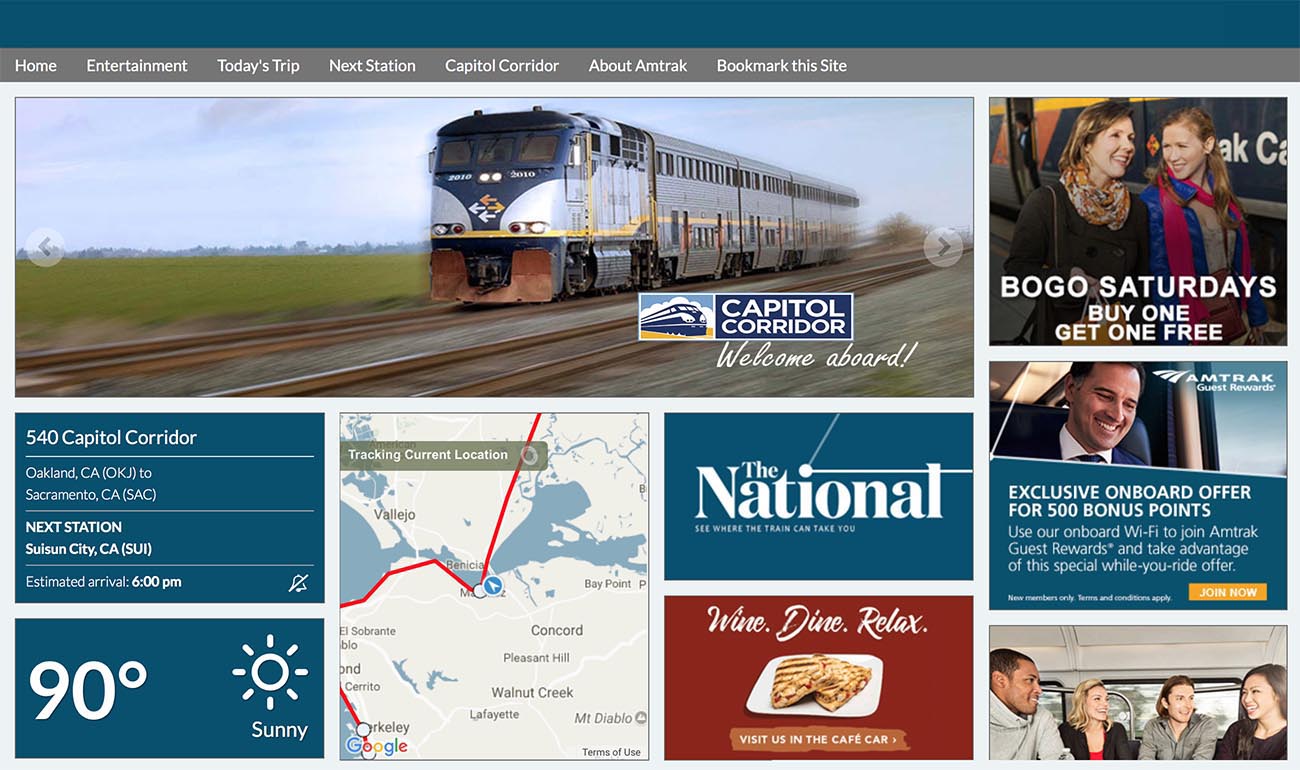 Enjoy the Content
We've added several new features to the Capitol Corridor / Amtrak Connect Wi-Fi landing page, including:
An interactive train tracking tool that provides riders real-time information and ETA's for the train,
The latest Café Car dining menu and expanded station and weather information,
Featured reading selections from local newspapers and magazines, including SacTown and San Francisco magazines,
Information on our partners and latest promotional offers, and
Great photos from our riders and much more
Managing the Wi-Fi Experience
To ensure there is enough bandwidth for all of our onboard users, this free amenity supports general web browsing activities only. Our Wi-Fi does not support high-bandwidth actions such as streaming video, music, or downloading large files. The data cap limitation on file downloads is 10 megabytes. Please be advised the Capitol Corridor Wi-Fi service uses content filtering to block inappropriate content.