POLICY UPDATE – EFFECTIVE NOVEMBER 1, 2023
Baggage and Carry-On Policy
The Capitol Corridor asks that all passengers observe Amtrak's guidelines for carry-on baggage. Please be advised that Capitol Corridor does not offer checked baggage service.

Quantity Limits
Each passenger may bring onboard two pieces of carry-on luggage (this includes bicycles), plus one personal item, such as a small bag, purse, backpack, or laptop. Please speak to the conductor if you have questions about any other items.
Weight and Size Limits
Each carry-on bag may not exceed 50 lbs. and 28 x 22 x 14 inches. Personal items may not exceed 25 lbs. and 14 x 11 x 7 inches.
One Ticket, One Seat
As a courtesy to other passengers, please store baggage and personal belongings in designated storage areas, in the overhead racks, or under your seat, rather than on the seat next to you, so that seats are available for other riders. Also, please keep the aisles clear of any items that might restrict access for passengers.
Excess Baggage Fee
A $20 excess baggage fee will be charged for any carry-on or personal items that exceed the quantity, weight, or size limits.
Visible Tag Required
Each carry-on bag must be visibly tagged with the name and address of the passenger. Passengers may use their own personal identification tags, those available at station ticket offices, or those provided by a member of the crew onboard the train.
Checked Baggage
The Capitol Corridor does not offer checked baggage service on this route.
Prohibited Items
The following items are prohibited onboard the train: non-service animals, firearms and ammunition, hover boards, corrosive or dangerous chemicals and materials, incendiaries, martial arts and self-defense items, archery equipment, devices containing propellants, sharp objects, and similar items. For a complete and detailed list of prohibited items, visit the Amtrak website.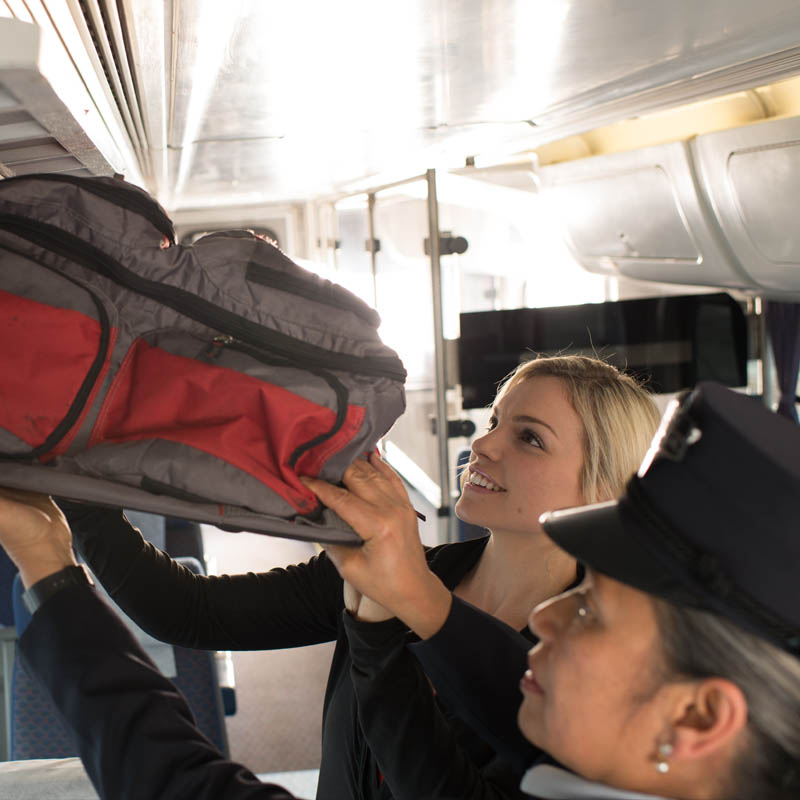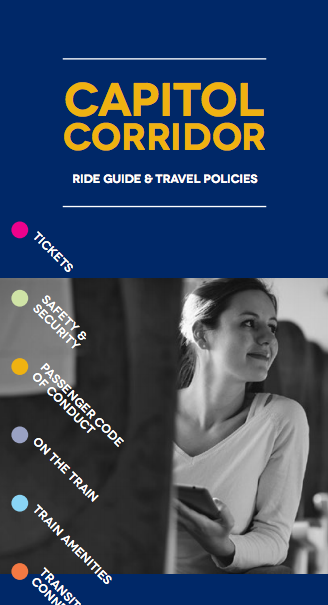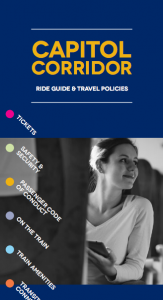 Want to Learn More?
Take a look at our Ride Guide, which has more details about tickets, safety tips, on board amenities, and transit connections.