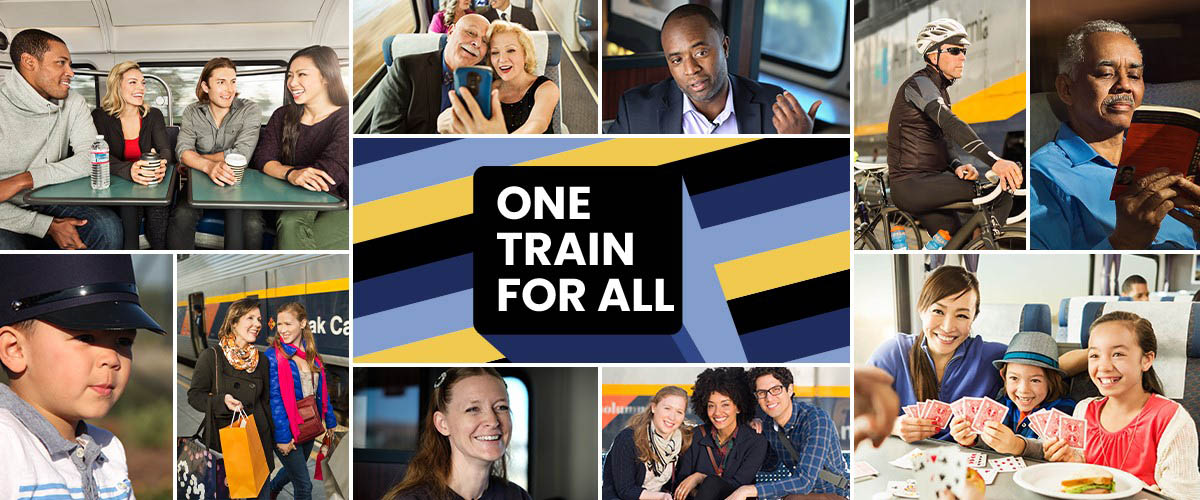 We Stand Against Racism
---
The Capitol Corridor exists to connect the people of Northern California across its diverse communities and beyond with safe, reliable, and convenient transportation, and our mission is for everyone to feel welcome.
We formed this workgroup in 2020 to help fight systemic racism that has been ongoing for too many years. We aim to promote a safe, inclusive, and welcoming environment for all in the workplace, on board our trains, at our stations, and in all that we do.
Stop racism. We at the Capitol Corridor stand against racism and stand in solidarity with Black people against the injustices they and other people of color have experienced due to the color of their skin.
Be welcoming. Ensure the Capitol Corridor is a welcoming and inclusive place for people to work regardless of their identity, gender, race, or religion.
Celebrate diversity. Aim to reflect and listen to the diverse communities we serve.
Take action. Actively work for change to ensure that the CCJPA's workplace culture reflects, respects, and encourages diversity, tolerance, and equity, whether it be in how we plan and market our service or recruit new workers.
Listen and learn. Be open always to learning from and collaborating with each other, and with others inside and out of our organization, to be effective in achieving our goals.
Inspire others. Share our work with peers, partners, and our community to encourage them to speak out against discrimination and racial injustice.
Learn More about our stand against racism