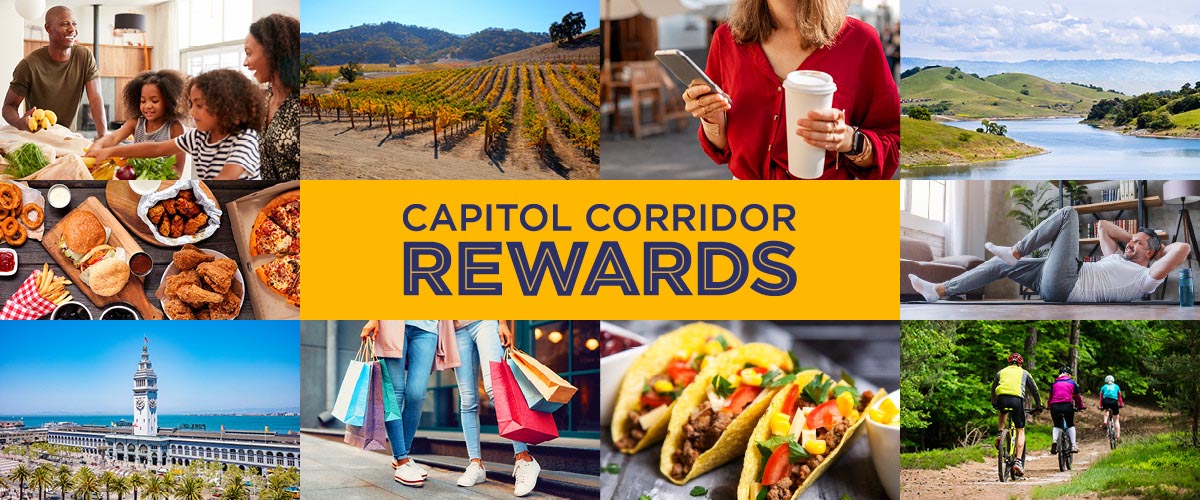 ---
Welcome to the Community
We know that our customers care about travel, gaining new experiences, sustainability, shopping locally, and exploring the many great destinations in the Northern California region--Capitol Corridor Rewards unlocks access to this and so much more!
For a limited time, Capitol Corridor Rewards Members enjoy 50% OFF on all Friday, Saturday, and Sunday travel through September 19, 2021. Sign up now for details on how to book this offer!
Whether you're a regular rider, occasional leisure traveler, or simply just a fan of our service, this is the place for you to take advantage of a variety of offers that have been curated exclusively for our rewards community.
Sign up and get rewarded now!
You'll receive a gift subscription from Chinook Book with offers to some of the best local, sustainable businesses in Northern California, including the Capitol Corridor Company Store