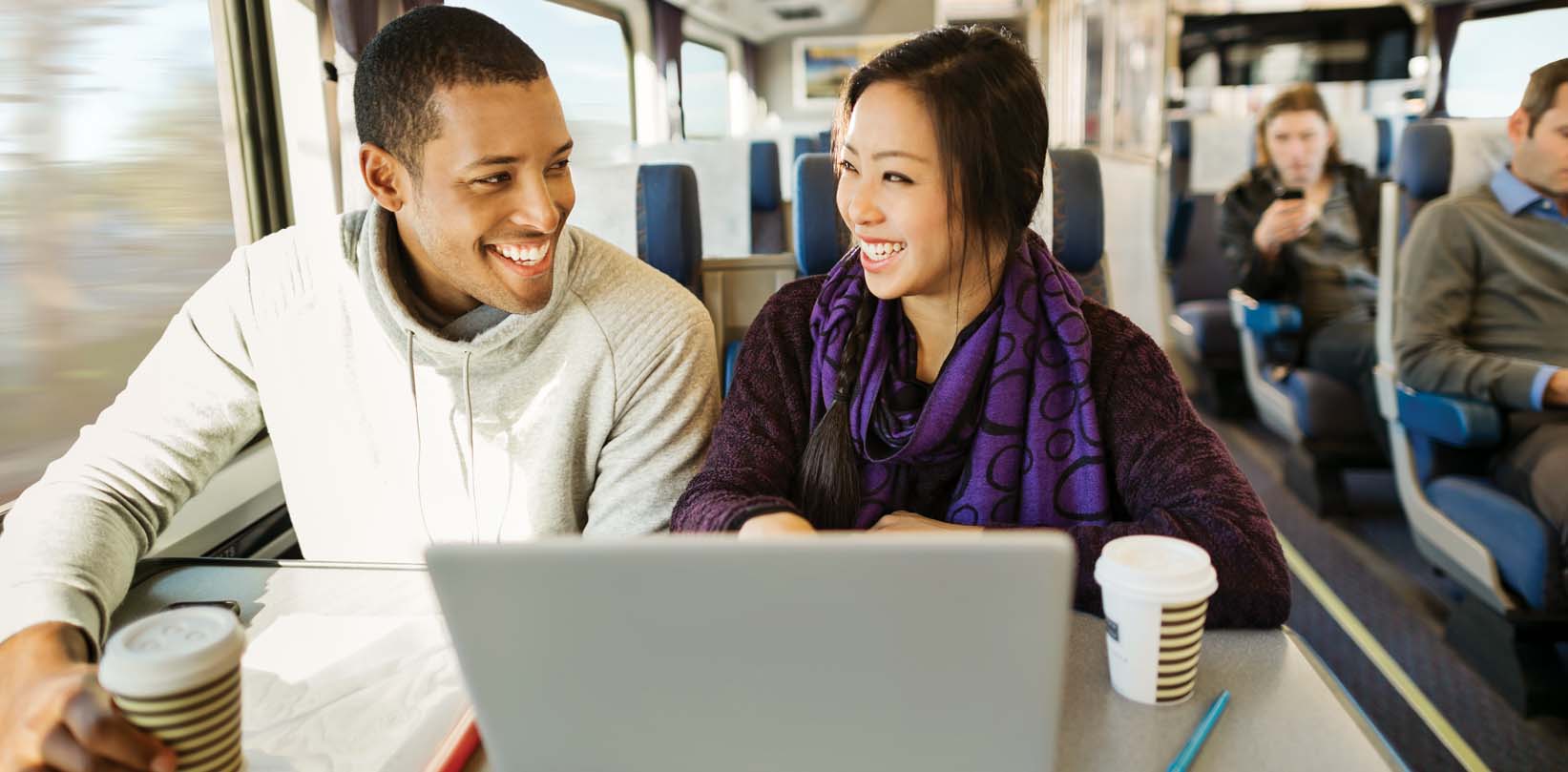 Whether you are a student in college or high school, the Capitol Corridor can help you get around Northern California.
Student Discount – Save 15% on your next trip
Students age 13-25 are eligible to receive a 15% discount on their train ticket. To receive this discount, please select the ADULT passenger type and use the promotion code V353 on our booking engine or at a station Quik-Trak machine. You may also receive this discount from a ticket agent at a staffed station or from a conductor if you board a train at an unstaffed station. Passengers must have a valid Student ID.
Student 6-Ride Pass – Save 25%
Save 25% on your next six one-way trips, valid for 1 year from date of purchase. Valid college student ID required. View fare chart here.