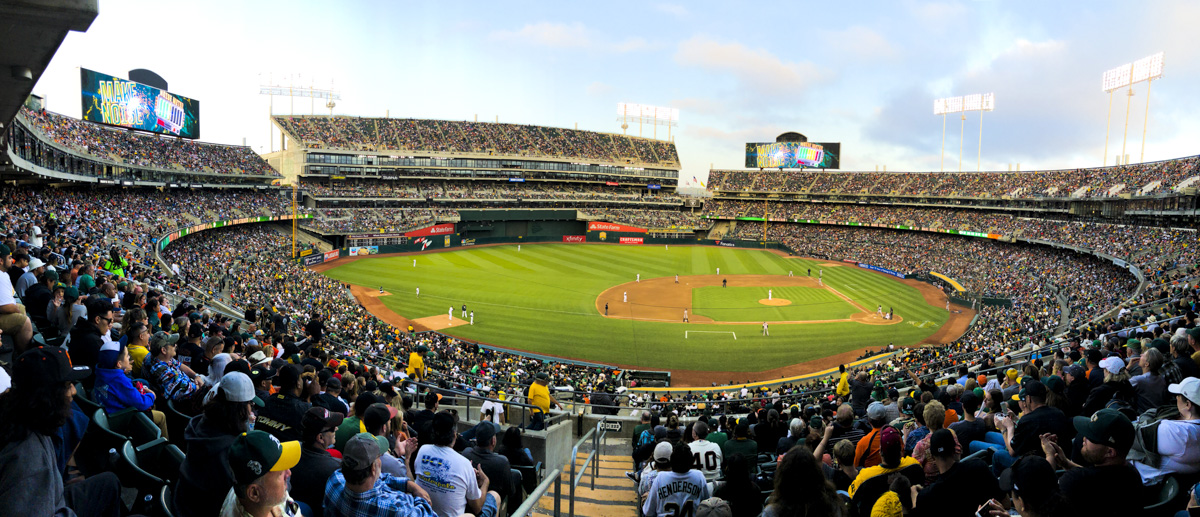 Hey A's Fans! Ditch the traffic and parking hassles and hop aboard the Capitol Corridor for a comfortable and convenient ride to the Oakland Alameda County Coliseum. You can grab a snack in the Cafe Car, enjoy free Wi-Fi, or just sit back and enjoy the view.
The Coliseum is an easy 5-minute walk from the station, and with up to 30 trains a day between the greater Sacramento area and the San Francisco Bay Area, it's easy to find one that fits your schedule – whether that means catching a ball during batting practice or sliding into your seat just in time for the first pitch.
How to Purchase Your Discount Fare
Booking your trip to an A's game couldn't be easier. Here are your booking options:
Online by completing your booking information on this page,
From an agent at a STAFFED STATION,
From a QUIK-TRAK ticket vending machine located at stations, or
On board the train from an UNSTAFFED station.
Be sure to enter PROMOTION CODE V312 when booking at a QUIK-TRAK machine to receive the 25% discount.
BUY TICKETS NOW!

---
2020 Oakland A's Schedule
The 2020 Oakland Athletics Schedule is now available. Please visit the Oakland A's website, www.oaklandathletics.com, to learn more about ticket package offers and group outings. Keep up-to-date with news and promotions by following the team on Twitter @Athletics or like their Facebook page.