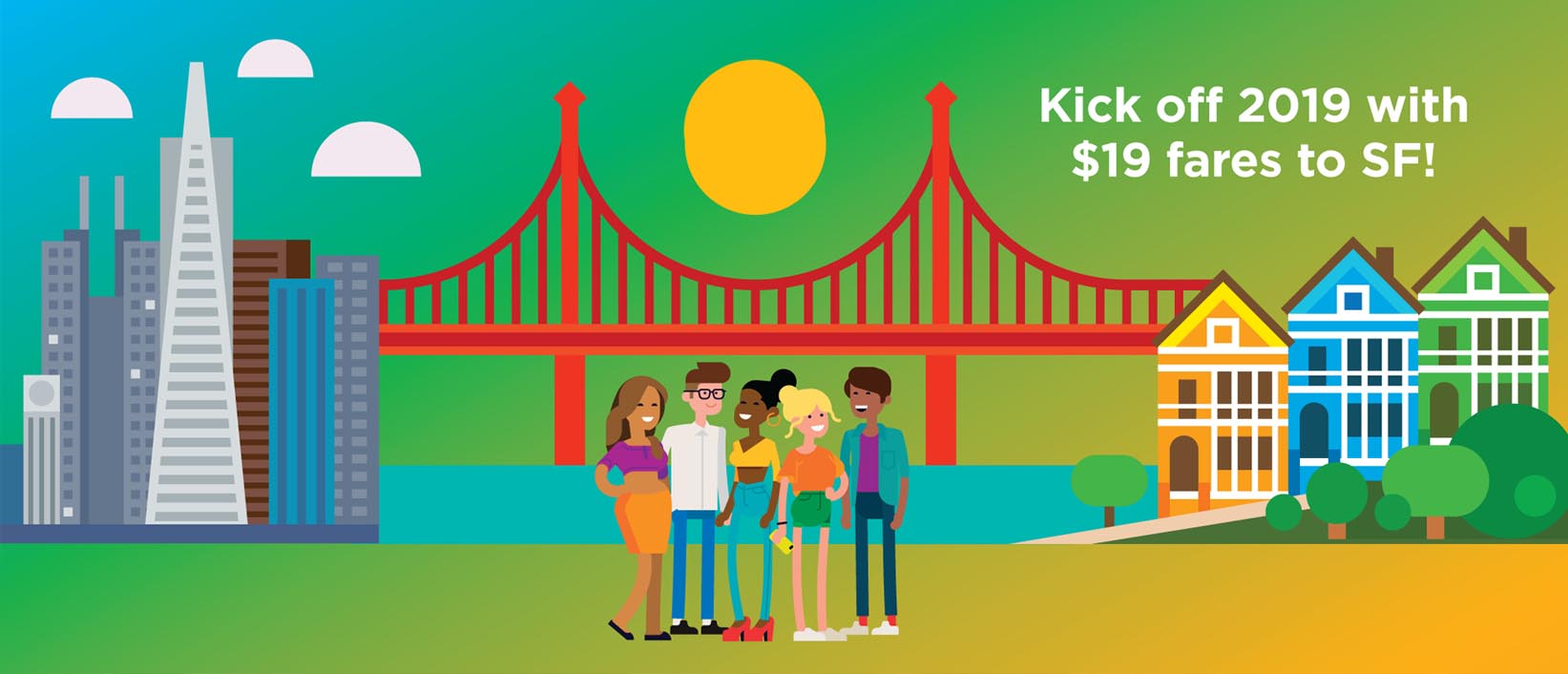 Kick-Off 2019 with $19 one-way Fares to San Francisco!*
Sit back and relax as you enjoy plenty of legroom and snacks from the onboard Café Car on your way to the City by the Bay.
There are three ways to reach San Francisco:
A dedicated bus connection at the Emeryville Station to San Francisco – the bus makes stops at the Temporary Transbay Terminal, Pier 39, the Financial District, and the Shopping Center at 835 Market Street.
You may also transfer onto Bay Area Rapid Transit (BART) at the Richmond Station.*
For a more scenic journey, you can transfer to the SF Bay Ferry at Oakland Jack London Square.*
Learn more about convenient ways to travel to the City – check out this blog article. For great tips on things to do in San Francisco, click here.
This offer is valid FROM Auburn, Rocklin, Roseville, Sacramento, Davis, Fairfield-Vacaville, and Suisun-Fairfield TO San Francisco, Richmond, Emeryville, and Oakland Jack London.
*Please note that additional transit fees will apply if you choose to take BART and/or the SF Bay Ferry service.
This online-only discount offer must be booked at least one day in advance on Weekends/holiday Mondays only and is valid for travel through April 28, 2019.
Please note that when booking, you must enter the promo code V441 and select "Adult" as the Passenger Type for all passengers, including Children and Seniors, in order to receive the discount fare.