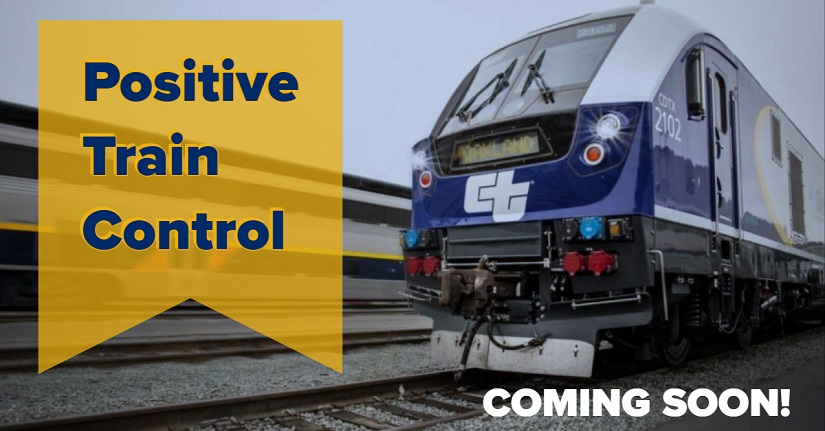 Testing of Federally-Mandated Safety System Set to Begin on the Capitol Corridor

The Capitol Corridor Joint Powers Authority (CCJPA), working with its service partners, has been advancing the implementation of an important safety technology for Capitol Corridor passengers, employees, and the communities served by our trains.
Positive Train Control, or PTC, is an advanced, state-of-the-art railroad train collision-avoidance safety system that will reduce human-error caused accidents by automatically stopping a train before certain accidents can occur. The safety of our passengers and employees is the CCJPA's top priority, and PTC is a mission-critical safety system that will ensure a safer operation of the Capitol Corridor trains.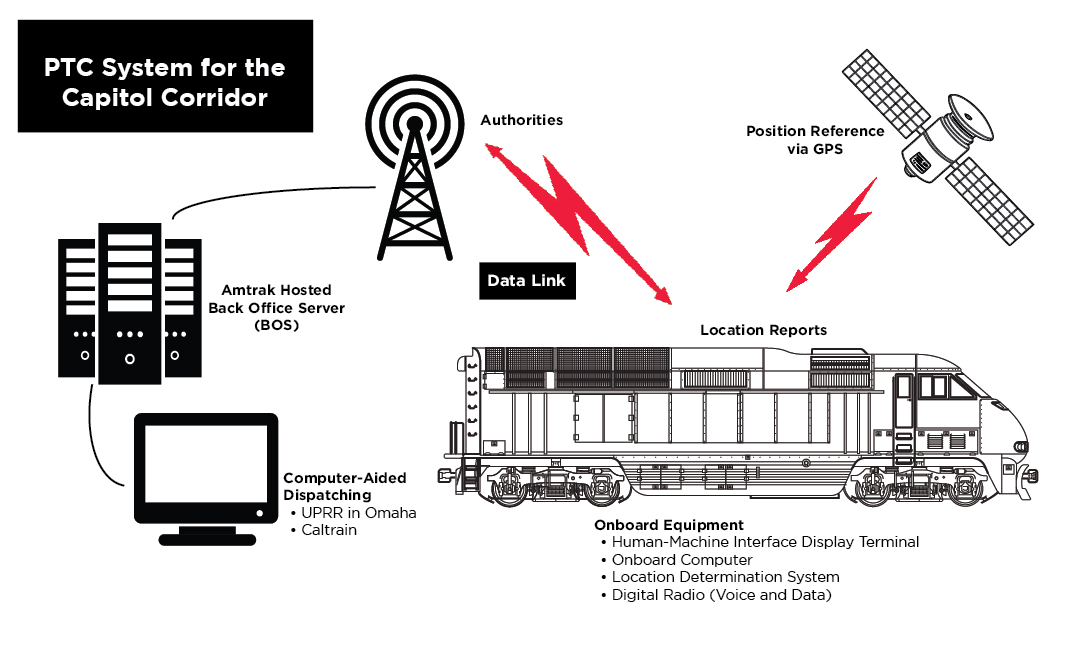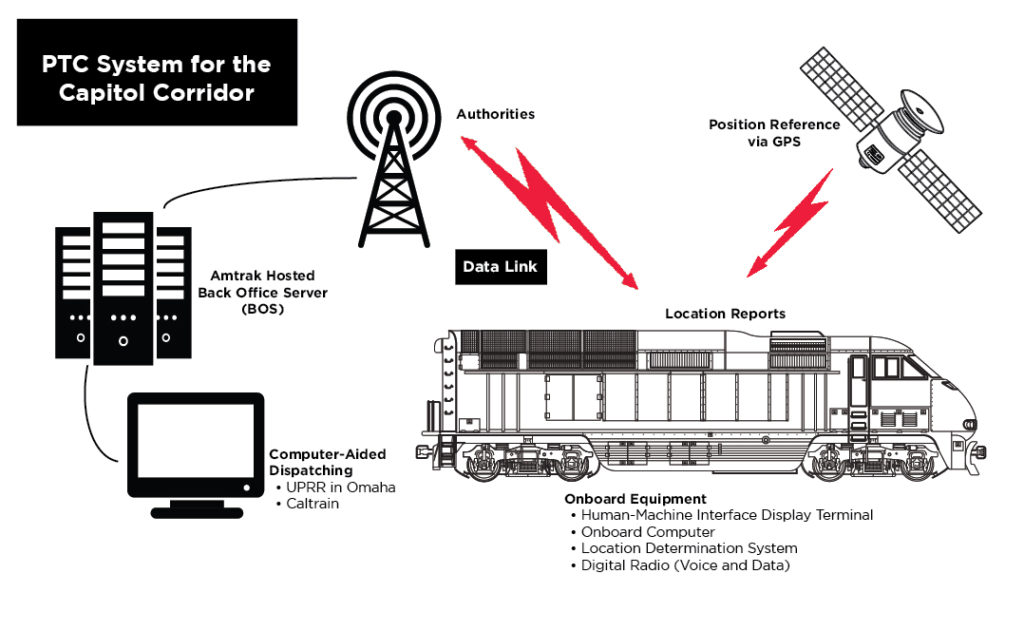 PTC Testing to Begin Week of July 23
During the week of July 23, Amtrak, the Capitol Corridor's train operator, along with the host railroad, Union Pacific, will be performing field testing to ensure that PTC operates in compliance with federal rules and regulations.
While Amtrak has indicated that Capitol Corridor trains should not experience any delays during this testing period, their crews will be doing their best to minimize any delays that might occur.
If the field testing of PTC proceeds as planned without any significant operational issues, PTC will be launched on a few select trains assigned to the Capitol Corridor during the week of July 30.
We appreciate your patience and understanding as the CCJPA and our service partners implement this critical safety technology for the Capitol Corridor trains.
Want to know how PTC works? Watch this informational video from Union Pacific.
Stay Tuned . . .
Over the next several weeks, we will be providing further information about the status of PTC testing, impacts to service (if any), and the schedule for implementation.