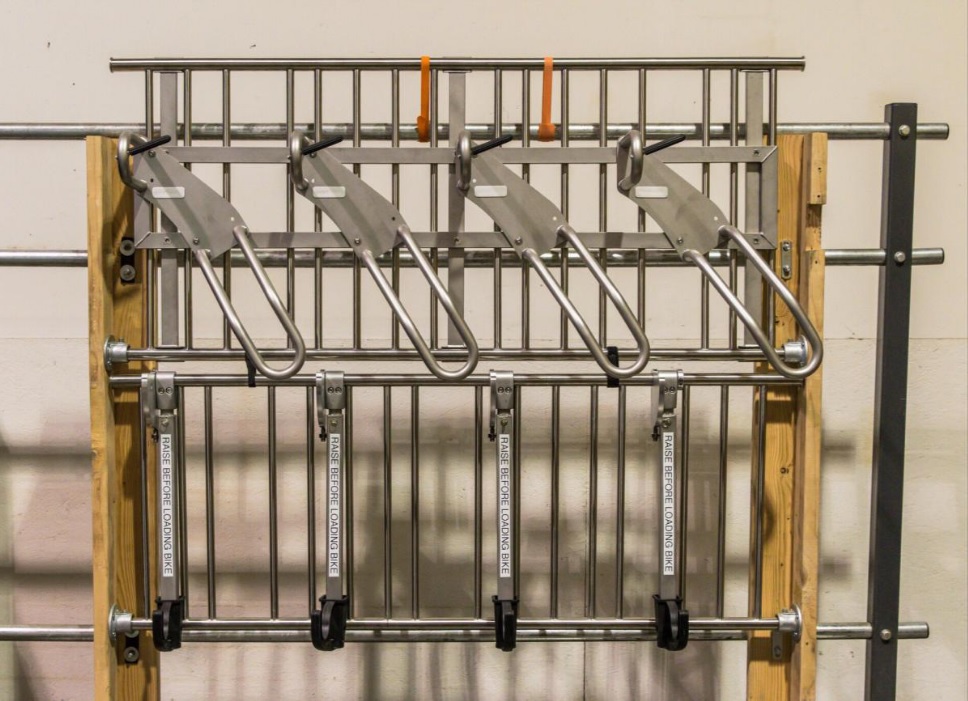 Attention bike passengers! Starting Monday, April 10, 2017, you may find a new on board bike storage rack on your train. We are piloting demonstration bike racks that offer room for more bikes. The demo racks will be up for approximately one month, and we will be collecting passenger feedback during the pilot period via a survey.
The demo racks will only be available in one cab car (car 8302) each day, but we'll be rotating it among different trains, so regular riders should be able to test the rack out at least once during the month-long demonstration period.
Key features of the demo racks include:
4 bike racks instead of 3 per luggage rack section
Extendable stabilizer arm with loop for U-lock
Important notes for using the demo racks:
Raise the stabilizer arm before loading your bike
For easier loading, raise the stabilizer arm to a level slightly higher than parallel with the floor, until the arm "clicks" into place
After loading your bike into the angled hook, pull out the black extendable part of the stabilizer arm and rotate the hook to secure onto your bike's top tube.
If you have a U-lock, loop your lock into the hoop at the end of the extendable stabilizer arm and lock with your top tube.
This video demonstrates proper loading and locking of a bike with the new demo racks:
If you got a chance to test the angled demo racks, please take this short survey to let us know what you think!