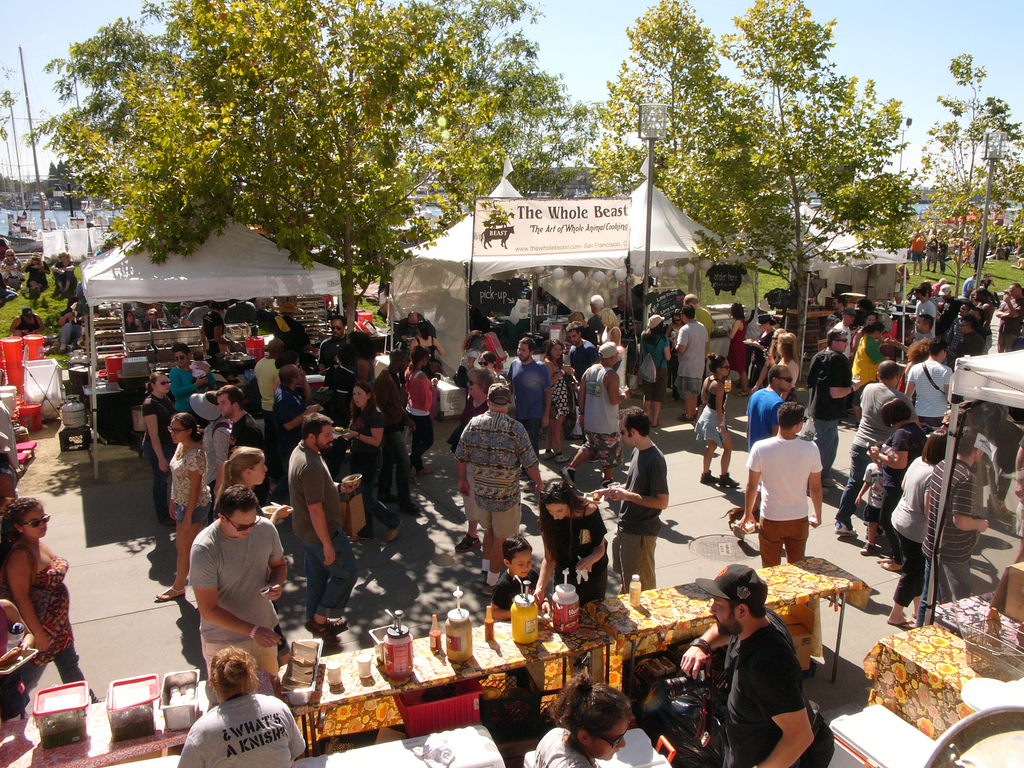 The 6th annual Eat Real Festival in Oakland's Jack London Square is kicking off Friday, September 19 for an exciting weekend of cooking demos, competitions, and hand-on classes, all celebrating the diverse flavors of the Bay! This year's festival hosts a number of unique food craft pavilions, where you can try your chef's hat at everything from fermentation and confections, to craft beverages.
The festival is located right next to the Capitol Corridor Jack London station, so getting there couldn't be easier. Bring along friends and family for a weekend of food and fun by taking advantage of ourTake 5 fare deal. With the purchase of one train ticket, you can buy up to 5 more for only $5 each person, each way! Attendance at Eat Real is free, and food from local street vendors is $8 or less.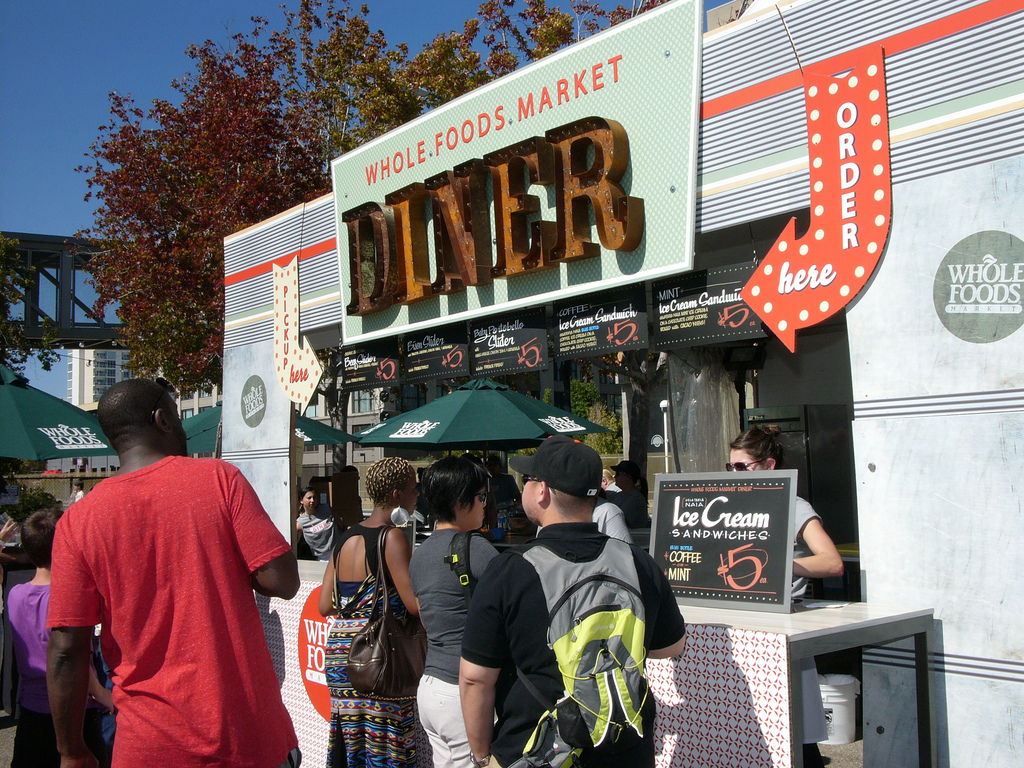 The weekend starts out on Friday with a live cooking demonstration from five of Oakland's best chefs; Saturday features Bloody Brunch with blood sausages and biscuits; Sunday continues with workshops and DIY activities. Throughout the weekend you'll get to not only eat great food, but also learn the art of food craft, all the way from soil to plate. For more information about the festival, visit https://eatrealfest.com/.
After the festival is over, you can come back to Jack London Square for a taste of some of the local cuisine featured at Eat Real. Check out the dining options available every day of the week at https://www.jacklondonsquare.com/dining.