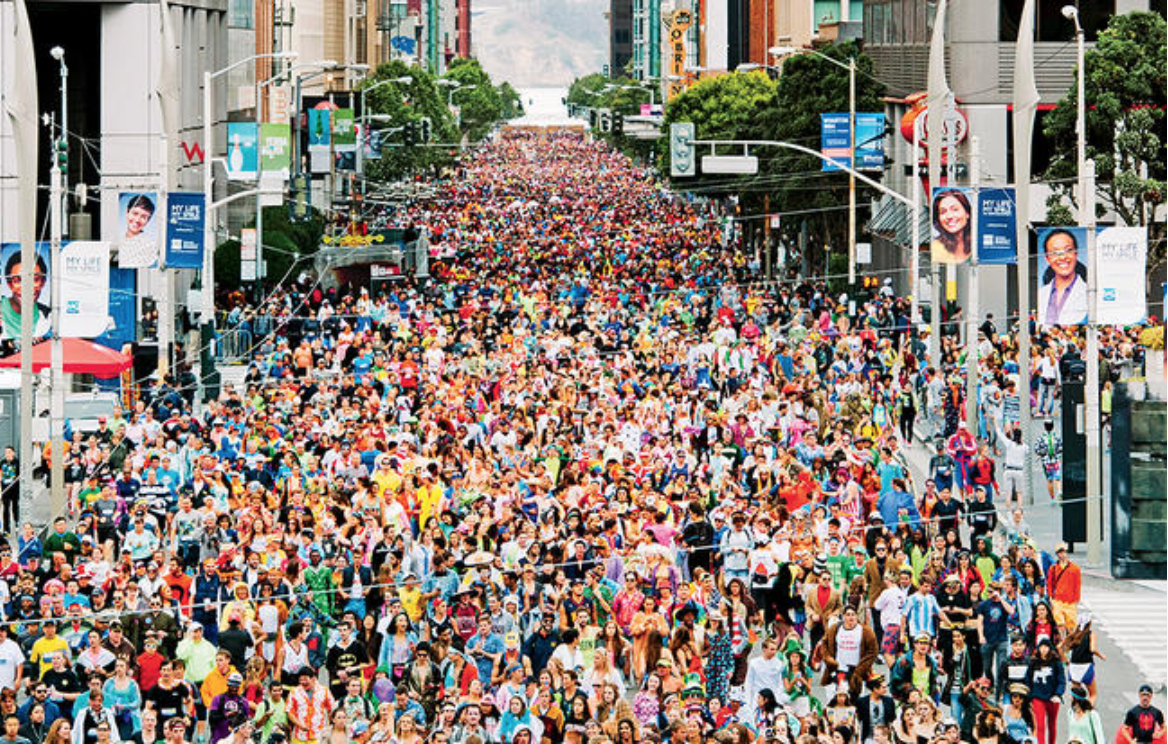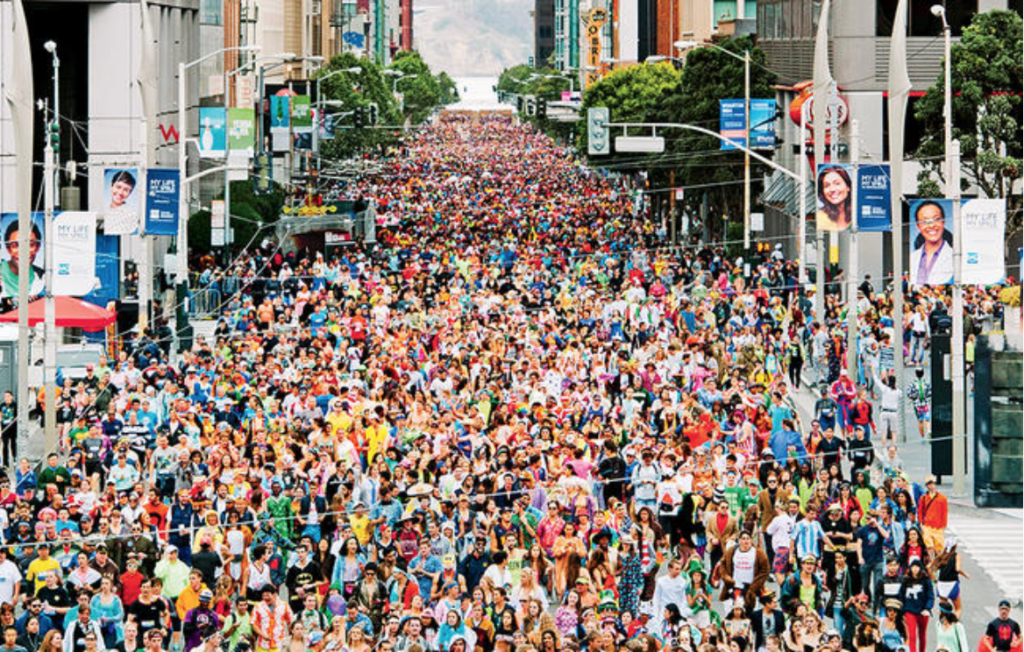 Due to the running of the annual Bay to Breakers on the morning of Sunday, May 20, connecting bus service from the Emeryville Station to the Fisherman's Wharf (SFW) and Shopping Center (SFS) bus stops in San Francisco will be suspended until Noon of that day. This will impact the following train-bus connections:
Bus 6677 connecting from Westbound Train 727 will not stop at Fisherman's Wharf (SFW).
Bus 6679 connecting from Westbound Train 729 will not stop at Shopping Center (SFS) or Fisherman's Wharf (SFW).
These buses will, however, provide service to the Transbay Temporary Terminal on the morning of May 20. From there, passengers can travel to their ultimate destination by walking or biking, connecting to San Francisco Muni (discounted tokens available on board the Capitol Corridor in the Café Car), or catching a cab, Uber, or Lyft.
Buses providing service to/from Shopping Center and Fisherman's Wharf after 12 Noon will operate according to the regular weekend schedule.