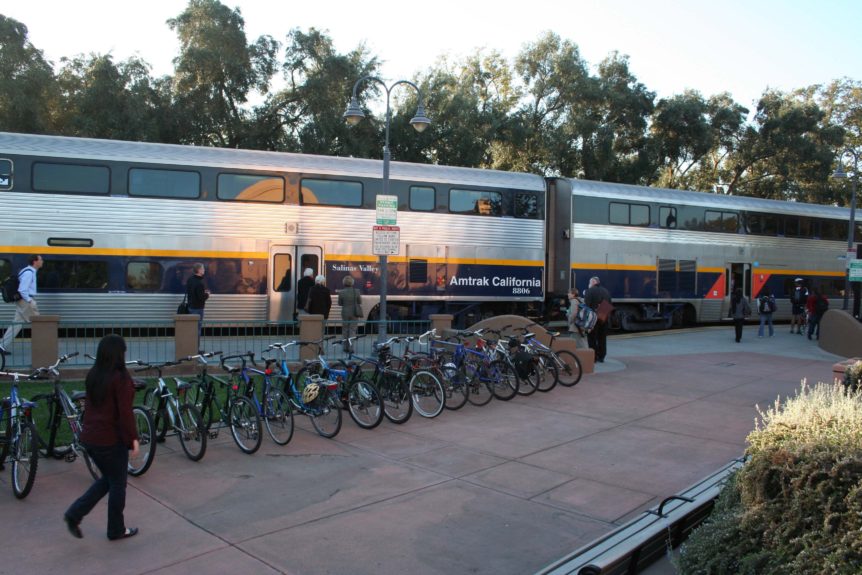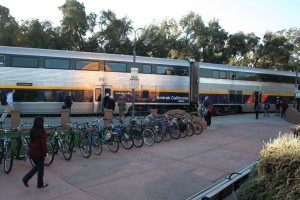 Whether you're a seasoned cyclist, or just thinking about giving this healthy, zero-emission commute option a try, you'll want to get yourself and your two-wheeler ready for Bike Month – May 1 through May 31, 2014.
During Bike Month, which grew out of the very popular Bike to Work Day, there are activities planned throughout Northern California where you can get tips on using a bicycle to get around, join organized rides, find deals on new bikes and equipment, or learn the basics about riding safely and maintaining a bicycle.
Thursday, May 8, is the 20th anniversary of Bike to Work Day . . . so there's even more reason to celebrate! Following are links to some of the major Bike to Work Day and Bike Month activities:
Sacramento Area: https://www.mayisbikemonth.com
San Francisco Bay Area: https://www.youcanbikethere.com
– San Francisco Bike Coalition: https://www.sfbike.org/bike-to-work-day
– East Bay Bike Coalition: https://www.ebbc.org/btwd
Silicon Valley: https://bikesiliconvalley.org/btwd
TAKING YOUR BIKE ON CAPITOL CORRIDOR
Bicyclists and their bikes are welcome aboard all Capitol Corridor trains. Remember, May will likely see an increase in bicycles on board, so be sure to pay particular attention to our helpful tips and guidelines for storing your bicycle on the train.
You may also notice that some Capitol Corridor trains will have more bike storage to accommodate the greater demand. Capitol Corridor has taken first steps towards rolling out its Bicycle Access Plan, with the goal of nearly doubling the bike storage capacity of each train.
Eventually, the plan is for all trains to consistently have this extra storage. In the meantime, we'll be doing our best to increase storage on the busiest trains whenever possible. We look forward to seeing you on board!