1. Upon arrival at Santa Clara/Great America station (Levi's Stadium), walk up the large stairway.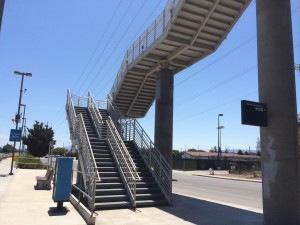 Please note if you need wheelchair or special assistance, look for a Stadium Guest Services Attendant and table near the center of the station platform available three (3) hours prior to kickoff.
2. At the top of the stairs, go left on Tasman Drive and walk along the sidewalk toward Levi's Stadium which is a convenient 5 minute walk.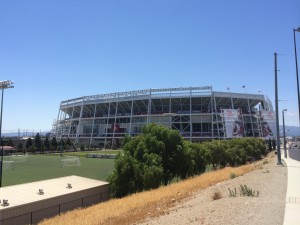 3. Upon arrival at the stadium, enter through Gate F.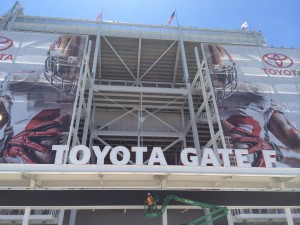 4. Enjoy the Game! (Cappy takes a "selfie" at the new Stadium)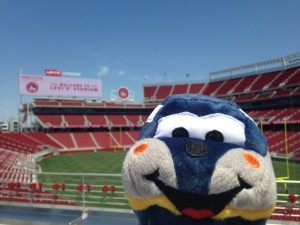 5. Exit the stadium through Gate F and follow the sidewalk on Tasman Drive back towards the train station. Look for the Capitol Corridor/Amtrak logo and proceed back down the stairway. If you need special assistance, contact a Guest Services Attendant or proceed to Gate F where assistance will be available.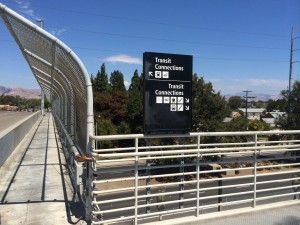 While waiting for the train, remain behind the yellow line and be aware of all passing trains, including ACE and freight trains. Safety first!
For trip planning assistance on Capitol Corridor, please call 1-877-974-3322, TDD 510-839-2220.