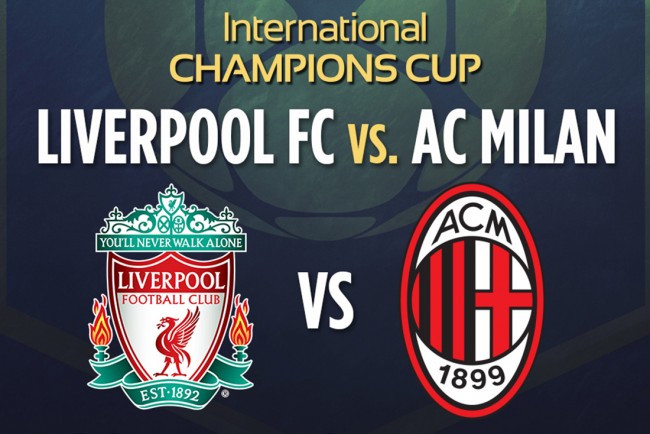 We've got exciting news for soccer fans!
On Saturday, July 30, 2016, Capitol Corridor will be delaying the last scheduled eastbound train out of San Jose by approximately half an hour to accommodate fans attending the 7pm International Champions Cup soccer match between Liverpool FC and AC Milan at Levi's Stadium in Santa Clara.
The departure time from the Santa Clara/Great America Station, which directly serves Levi's Stadium, will be 9:57pm instead of 9:24pm. This special schedule, which is reflected on the booking page of the Capitol Corridor website, will provide ample time for fans attending the match to see the entire game and catch the last train home. Train 748 will depart San Jose at 9:39pm instead of 9:10pm.