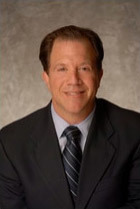 Dear Capitol Corridor Passengers,
As you know, on Monday, December 18, a Cascades train operated by an Amtrak crew derailed on a highway overpass in DuPont, Washington, resulting in three deaths and dozens of injuries. Train 501 was making its inaugural trip between Seattle and Portland using a new section of track owned by Sound Transit in Washington State that is intended to reduce travel times for the route.
We at the Capitol Corridor Joint Powers Authority (CCJPA) were shocked when we were informed of this tragedy on Monday morning, and we are saddened by the loss of life and the injuries sustained. We know that an incident like this is particularly difficult for you as Capitol Corridor train passengers. Since Monday morning, we have received questions from some of you about the derailment and concern about the safety of Capitol Corridor train operations here in Northern California. I'd like to address some of those concerns as best I can.
First, please be assured that your safety, and the safety of the Amtrak operations team, is and will continue to be our Number 1 priority. As a Capitol Corridor passenger, each time you board a Capitol Corridor train, you trust that Amtrak, the CCJPA's operating partner, will get you to your destination safely and without incident. This commitment to safety has never wavered.
With respect to Monday's derailment, let me start by saying that the accident remains under investigation, and I am not able to confirm or draw any conclusions about its cause. However, each incident that occurs in the railroad industry gives us an opportunity to determine what lessons can be learned and what improvements can be implemented to enhance and strengthen the safety and security of Capitol Corridor passengers and employees.
Over the past year, we have worked closely with Amtrak to improve communications between the conductors and engineers when the train is approaching areas of the route with permanent or temporary speed restrictions. Amtrak's management team provides safety oversight through employee field testing and observation as required by the Federal Railroad Administration (FRA). We are confident the Amtrak and CCJPA partnership will continue to ensure the safety of Capitol Corridor passengers and employees, as well as the general public.
One of the other concerns that has been raised by some passengers and the media in the wake of this recent derailment is Positive Train Control (PTC). You've probably read that PTC is a technology designed to slow down trains that are going too fast prior to exceeding the speed limit, and that PTC had not been activated on Train 501 that derailed on Monday. Many of you are wondering if the Capitol Corridor service has PTC and if that technology is currently activated on our route.
PTC is a very advanced, data-driven, communication-based technology. While the hardware equipment is being or has already been successfully installed on all required rail vehicles and locomotives, there is still some software installation and programming that remains. After that, the system will need to be tested. We expect Amtrak and the host railroad to start testing select Capitol Corridor trains in mid-2018, with full implementation by the December 2018 deadline established by Congress.
Our thoughts and prayers go out to those who were injured and to the families of those who died in the DuPont derailment on Monday. This was a tragic incident, and you have my assurance that the Amtrak operating team and the CCJPA are committed to ensuring your travel on the Capitol Corridor trains is a safe and pleasant experience. As much as we like to promote the amenities of our trains – the wi-fi, the Café Car, the spacious seating, etc. – at the end of the day, our main goal is to get you where you need to go safely.
Thank you for riding the Capitol Corridor. I wish you a very pleasant holiday and look forward to welcoming you aboard the trains in 2018.
Sincerely,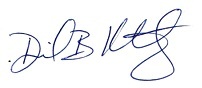 David B. Kutrosky
Managing Director